No Comments
The Ultimate 6er: For your Brother's Birthday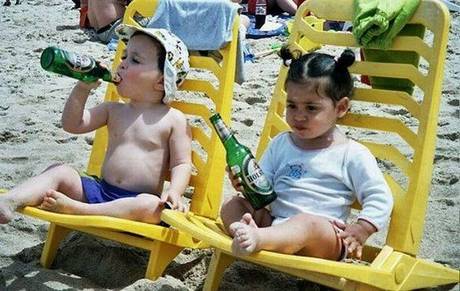 This time of year is bittersweet. The summer season is winding down and many are heading back to school all too soon. Summer fun has passed us by yet again and there is nothing we can do about it. Trips to the lake need wait until next year, mosquito bites need be cherished for their semblance of happy warmth, flowers need be smelt before they leave us again. We see time slipping past us as we recollect all of our summer fun, wishing it were tomorrow and not yesterday …
Unless you are my brother.
My older brother is celebrating his birthday in the beautiful island of Dominica right now. While the rest of us are savoring the rest of summer's wealth, my brother Bob is scuba diving in one of the most beautiful oceans on Mother Earth —on his birthday! Is anyone else as jealous as I am? Who gets to spend their birthday like that? Bob. That's who.
Anyone that knows my brother can attest to what I am about to tell you. Bob is really normal (which is an under-valued attribute, in my opinion), in the least normal of ways. Although we fought mercilessly as kids, the only thing I can hold against him is that I graduated college before him. He is very intelligent, but way too busy to be bothered with all of that school nonsense and professor so-and-so. Bob is funny and nice and goes on all kinds of adventures. He is a pilot, a real estate agent, a rock climber, a hunter, a rugby player, a Mr. Nice Guy, a Mr. Older Brother Don't Mess With My Sister, a white water rafter, a mountain biker, a world traveler and most lately an expert scuba diver and instructor. Thus, he is celebrating his birthday in style, underwater with the most beautiful of fishes, sea turtles and sharks. Maybe even congratulating the sharks on having their own week.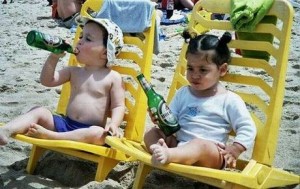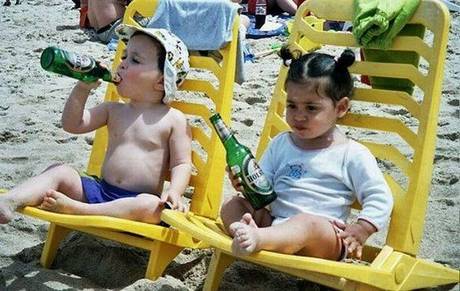 So this Ultimate 6er goes out to you, Bob, for being so cool. While you bask in the Caribbean sun, we shall savor the last of the most delicious summer beers in your honor. Happy Birthday!
1. Leinenkugel's Summer Shandy. It's Bob's favorite, so of course it's number one on the list. When is ever okay to have a little lemonade in your beer other than summertime? Never, so it's perfect.
2. Corona Extra with lime. I drank this all weekend during a trip to the lake this summer. It's always refreshing, now let's have another and pretend we're on the beach in Dominica.
3. Bell's Oberon. This is a great seasonal citrus beer. Bell's impresses me every time and I continually go back to this one on warm summer nights.
4. Newcastle Summer Ale. I was with Bob the first time I tried this one. I love Newcastle Brown Ale so I figured I'd give it a shot and it's not too bad. It's more hoppy than I expected and not sweet like a typical summer ale, but hey- here's to something different.
5. Magic Hat 9. It was a classic hot, humid day near the river when I had a steady flow of Magic Hat #9 coming my way. I was drawn to this beer for it's amber, coppery color and appreciated the dainty but malty taste. It's flavorful enough to be satisfying but still light enough to enjoy drinking in the heat.
6. Shock Top Raspberry Wheat. This hardly even tastes like beer but it tastes so good! While I love a good, stout, dark beer like the boys drink- this is definitely a guilty pleasure of the summertime that has eluded me once again.