No Comments
PorchDrinking Joins Louisville Hate Day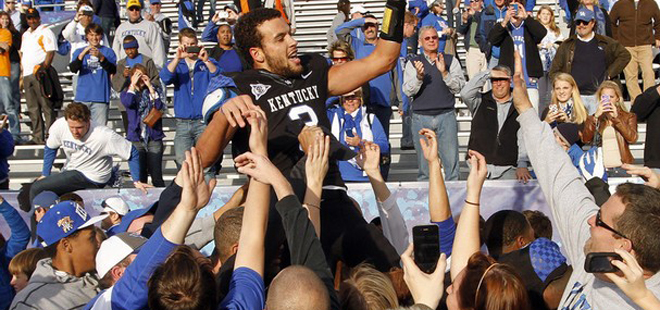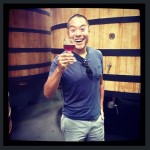 One of the main reason PorchDrinking.com exists today is due to the success of another blog, Kentucky Sports Radio. As many of our readers know, I am originally from Lexington, Kentucky where bourbon is the more prevalent drink of choice and the University of Kentucky is king. I grew up a diehard Kentucky fan and started reading KSR in high school for their ability to present Kentucky athletics in the most hilarious, ridiculous and occasionally informative manner possible. Sound familiar? Well today is a KSR holiday of sorts as they recognize the yearly tradition of Louisville Hate Day.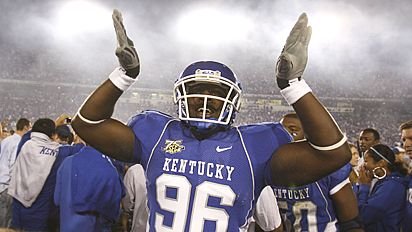 The University of Louisville is a mere 75 miles away from Big Blue Country. Despite the close proximity it manages to fall short in every respect, when compared to UK. That is, aside from number of line beards worn by it's attendees, volume of Crown Royal consumed, and coaches who have been sexually promiscuous in Italian restaurant booths. Louisville has always played the role of little brother, jealous ex-girlfriend, or perhaps more accurately Bud Light Platinum. Same old stale story, wrapped up in a fancy new package marketed toward a crowd with gaudy tattoos in unfortunate places.
This weekend the bitter in-state rivals meet up on the gridiron once again in the Governor's Cup and I thought I'd pay tribute to one of the inspirations for PorchDrinking by partaking in Louisville Hate Day.
I'll be the first to admit that when it comes to college football, Kentucky vs. Louisville doesn't exactly scream Ohio State vs. Michigan. But when it comes to intense rivalries of football mediocrity, I can think of none better. So without further ado I present to you my reasons why this weekend belongs to the CATS and why Louisville should just hang up their pads and try their hand at getting POGS inducted as the newest addition to collegiate athletics.
Their quarterback is a guy named Teddy Bridgewater: I can't decide if that's a character from Care Bears, or the captain of the local Magic the Gathering chapter. No threat, don't even worry about it.
They play in the Big East: After the great conference shuffle of 2011-2012, (yes that happened just this year) it brings to question just who is left in this poor excuse of a conference. Loyola. South Florida. Connecticut. Rutgers. Temple. OK well hey they are adding new schools right? Boise State. Houston. San Diego State. Wait a minute there's absolutely nothing Big or East about any of those schools. That's like serving tacos at a Chinese restaurant, which oddly I've seen done before. If you ever encounter that scenario, just turn around and leave.  Trust me.
Last year they lost in the Belk Bowl: And they lost to NC State. What's worse is the year before they played in the Beef O'Brady Bowl. Here's to hoping they make this year's Poops McGillicuddy Bowl, that one will be a doozy.
Louisville doesn't exist: I don't even know why I'm writing this article right now. It's been extremely difficult to write as much as I already have about a fictional entity. It's kinda like in the movie Accepted when Justin Long and Jonah Hill make up a college because they weren't good enough to get into a real one. Louisville was fabricated out of sheer desperation and boredom.
Kentucky is just better: When it comes to the University of Kentucky it's usually all about basketball. In fact I'm still savoring National Championship #8. However my memory seems to fail me. I just can't for the life of me remember who Kentucky beat in the Final Four to reach the championship game … oh wait now I remember … Louisville. But I digress … while Louisville opens up Sunday's game as a 14 point favorite, the fact of the matter is that Kentucky is better. We can't see gravity, but it exists, you can't actually see the world as being round without going into space, but it just is, and while people may try to fool you into believing blatant lies, the truth of the matter is that Kentucky is, and will always be better than Louisville.
So I leave you with this little nugget just to drive the point home. About a month ago we decided to add a new staff member who shall remain nameless. For the sake of the story we'll call her Setsy Bchneider. By all means Setsy is a fantastic writer, who has done fantastic work on the blog, and is a great person in general, with the one downfall of being a Louisville fan. However, Setsy highlighted an important point when she said her favorite beer was Kentucky Ale Bourbon Barrel and that it was the official beer at Cardinal games. You see Kentucky Ale Bourbon Barrel is brewed by Alltech Brewing Company in Lexington, Kentucky. So even when it comes to beer … Louisville fans have to turn to big brother for the better brew.
Join us and KSR in celebrating #LouisvilleHateDay … C-A-T-S, CATS CATS CATS!