No Comments
News in Review | Apple Maps, Florida Voter Fraud, Puppies for Productivity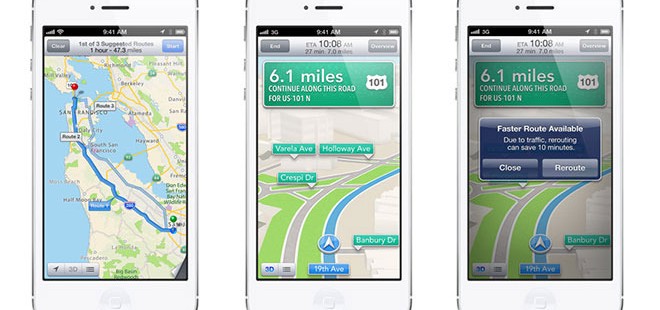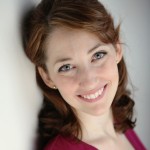 If You Haven't Updated Your iPhone Yet… Maybe Don't
What Apple was calling the 'Most Powerful Mapping Service Ever' has proven to be one of its biggest gaffs to date. The company rolled out a new Maps app as part of the iOS6 system update this week. The new app, however, reportedly contains many geographical errors and doesn't include public transportation options in routing.

In the apology letter released this week, CEO Tim Cook tried to explain the decision for Apple to release its own Maps app, citing that they wanted to give users the benefit of turn navigation, voice integration and fly over images. These features weren't available via the Google Maps app on iOS devices as Google prefers to give a competitive advantage to Android systems. Google also does not plan to release a Google Maps app for the iPhone 5.
The last time Apple publicly apologized? Steve Jobs offered free cases or rebates to customers experiencing antennae problems in 2010.
Florida in the Election Spotlight
Is there ever an election year when something kooky doesn't happen in Florida? This year 'suspicious' registrations tied to Strategic Allied Consulting have been reported in 10 counties. Strategic Allied Consulting is the firm hired—and this week, fired— by the state Republican party and the Republican National Convention to get out the vote in Colorado, Nevada, North Carolina and Virginia. The suspicious forms are raising questions about how Strategic Allied Consulting pays its employees. Some workers allege they were being paid by the number of forms they returned filled out, a practice that is illegal in Florida and several other states. Company lawyers refute the claims, saying all employees are paid hourly.
Fox News Airs Suicide Live on TV
Fox News anchor Shepard Smith apologized to viewers after the station failed to cut away from the end of a high-speed Arizona car chase Friday. Viewers could hear Smith shouting at the director to get off the shot, when the suspect pulled onto a dusty country road, stumbled out of the car and shot himself in the head.
Giant Ferris Wheel Coming to NYC
The biggest Ferris Wheel in the world will soon adorn the State Island waterfront. Mayor Bloomberg made the announcement Thursday. The wheel will measure in at 625 feet tall and unseat the current record holder in Singapore.
Puppies Improve Productivity
Yes, puppies. Adult animals didn't produced such conclusive results in the Hiroshima University study. Researchers discovered workers completes tasks more quickly or accurately after spending a few minutes looking at the cuteness. They think it is because young (and adorable) animals suggest vulnerability and thus, make viewers more careful in the minutes immediately following. Tap into the cute factor next time you have a task that requires a lot of attention to detail. Now, get something done.