No Comments
Awesomesauce- HOMAGE tees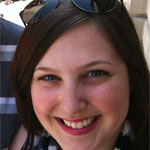 Remember your favorite t-shirt from your childhood? It had been worn so many times that the shoulder seams were threadbare and threatening to burst.  You never let your mom throw it away, though, since it was so soft from one too many washings.  HOMAGE , a Columbus, Ohio company, makes shirts that could put the comfort of your old D.A.R.E. tees to shame.  Focusing on vintage designs that pay homage to famous moments in sports history, HOMAGE is a must-visit for those looking to rep their city or their team in comfort and style.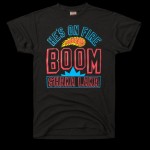 Since they are a Columbus company, Ohio State gear is a large portion of their inventory, but there are treasures to be found here for any all-around badass.  You can easily find tributes to your favorite city or college (c'mon now, you knew we weren't going to let that one slide), as well as some wise words from famous names.  All of the tees are designed, printed, and created in Columbus and they have some wicked deals coming up for Black Friday.  Check out their website if you're looking for a Christmas gift for the sports fan in your life (Zubaz, anyone?) or their Instagram and Twitter feeds for sneak peeks of upcoming designs.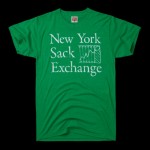 Oh, and if you're ever in Columbus, Ohio, stop by one of their brick-and-mortar stores.  Their vintage sports memorabilia collection should be in a museum, and they'll give you a free Mexican Coke from the vintage Coke machine behind the counter if you ask nicely.