No Comments
Copper Kettle Brewery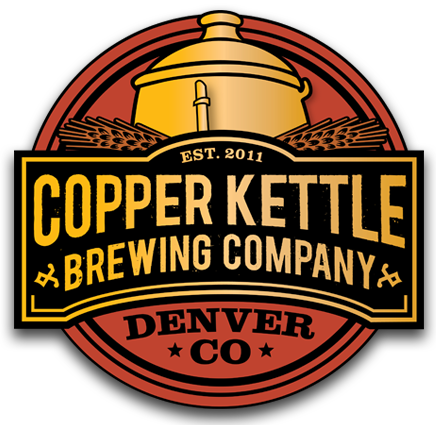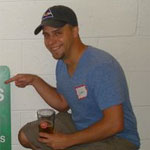 Those of us who live in Colorado are lucky that we have such an amazing craft beer scene available to us. Most can find a local brewery within a few miles of them at any given time. At this particular moment, I am appreciating this fact as I'm in my company's plane somewhere above Kansas on my way home to Denver, and craving an amazing craft beer. Copper Kettle Brewery, located at 1338 S. Valencia Street, in Denver near Parker and Mississippi, will be my first stop after I land. They opened with the intent to be the local "Cheers" brewery for those who live near them. Don't let this fool you though, as they make some amazing beers and have won a few medals at GABF since their inception in 2011. Their most well-known beer is their Mexican Chocolate Stout, a spicy brew you will not forget. A gold medal winner at GABF in 2011 in the Herb and Spice Beer category, you will want to try this one when you visit.
Owners Kristen and Jeremy want you to feel at home when you visit Copper Kettle, and the atmosphere where everybody knows your name is definitely present. It can be busy at times, but never crammed, and there is usually at least one seat available on one of their couches. They have a regular lineup of beers as well as one or two seasonals on tap at any given time. Wednesdays are firkin nights which offers up a unique beer for that night. They have also recently begun having Geeks Who Drink come in for trivia night on Mondays. Many food delivery options are available and there is a food truck that will come by on busier nights. The tap house is currently the only place you can get their beer, but I have been told that should be changing soon with the release of some bombers to local liquor stores. They also have recently purchased more fermentors and other equipment to increase their capacity.
If you become a regular and sign up for their frequent customer perk card, you will earn beer bucks that will get you $5 back after you buy $75 worth of beer. It gets better though as they have an exclusive beer club with personalized mugs, but to earn a mug, one of the current members has to drop out and you have to have the most beer points form the frequent customer card to be offered the now vacant mug slot. As a side note, they also have some of the comfiest brewery shirts around, so be sure to pick one of those up as well.
---