No Comments
Sierra Nevada Ruthless Rye IPA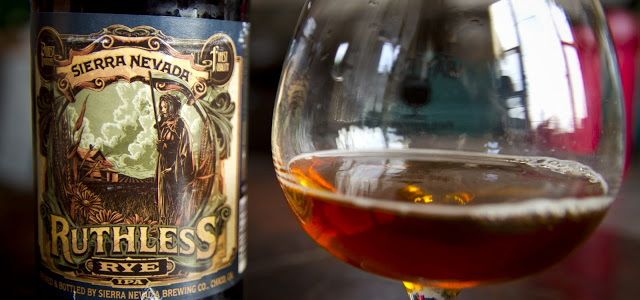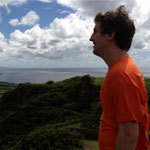 Sierra Nevada Ruthless Rye IPA
Key Facts:
Bottled in Chico, California
Style: American Rye IPA
6.6 ABV
Season: Winter-Spring
When perusing the local beer distributor on a school night, I was confident in my selection strategy; make sure its cold, it packs a hoppy punch, and it better be bottled (think bottle hockey) . It was a beautiful Tuesday evening, (something of a blue moon in Philadelphia and her suburbs lately) and I had bitter and citrusy hops on my mind. After making small talk with the Victory crowd, making sure the Golden Monkey and Storm King were doing alright, I realized a newcomer, a freshman looking to make an impression amongst seasoned veterans. Behold the younger brother from the Sierra Nevada, Ruthless Rye IPA. After recovering from the slight intimidation, I picked it up, and returned back to my companions with an proper offering to the hockey gods for the Flyers and Islanders game.
**Spoiler Alert** Offering failed, recap here….
Combining the pleasantly floral aroma to the balanced rye flavor gives way to a thorough taste from introduction to memory as you notice the delicious amber beverage disappear from your glass. What's more, you can most likely enjoy a couple without neutering your palette to its flavor or other styles like lager and pilsners…not that I would.
In a recent moment of clarity this past month, I realized how often I would fly off the handle with a double IPA (not pointing any fingers…Ruination) and thought how often my mentality would be go big or go home. That mindset has changed, in fact, due to Sierra Nevada's American-style Rye IPA, "a complex ale for a tumultuous spring" in their words, which is fitting for springs in California; in less than 24 hours,  thousands will flock to the desert to witness a perfect blend of music and debauchery this first weekend at Empire Polo Club in Indio, CA.