One Comment
Avery Sour Ale Festival Preview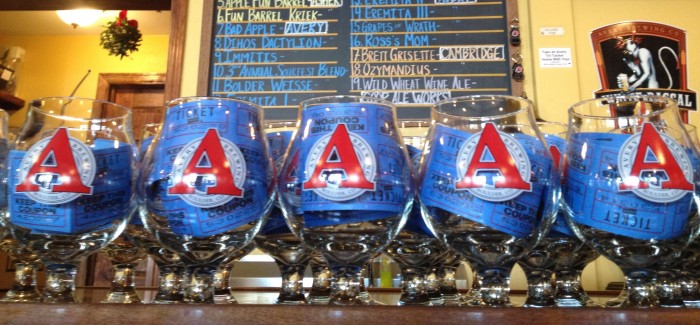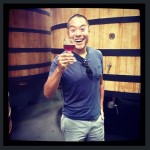 Avery Brewing Company has released their lineup for this Saturday's sold out Sour Ale Festival. All profits from this year's fest will go to the family of Kyra Hilden who suffers from an undiagnosed immunodeficiency disorder.  Here are our initial takeaways from last year's fest, and the release of this year's lineup:
1) There's a reason this year's festival sold out in under a minute.
The lineup is amazing.  But more on that in a bit.
2) Sorry for partying.
There's been much bellyaching about the fact that the Avery Sour Ale Festival sold out in under a minute.  And yes, while it's unfortunate that not everyone will be able to experience the amazing lineup of sours, there are a few things to keep in mind.  As with every hobby or trend such as craft beer, rapid growth and popularity are bound to happen.  Secondly, the event is for a great cause, and the brewery is not making a profit off this event.  And finally, it's not necessary for these types of events to exist, they're meant to serve as an added bonus to further the industry and all of the work, burden and liability is taken on by the brewery.  In summation quit yer bitchin!
3) Colorado knows sour beers.
Generally when attending local beer fests, I tend to make local beers a lesser priority due to the fact that they're easily attainable outside of the fest. However this is exactly the opposite approach I would take if attending this year's Sour Ale Fest.  Colorado breweries have emerged as formidable experts in the field of sours, New Belgium with their legendary La Folie, Crooked Stave who are bringing SIX insane offerings, Trinity who will have most of their impressive lineup which usually costs $17 a bomber in stores, Funkwerks who is reaching legendary status with their strong showing at GABF last year, Mountain Sun who will have a number of rare samplings and don't discount AC Golden who has been making phenomenal sours lately and many more.  Oh yeah, and it might be worth mentioning that Avery, the event host, will showcase a number of old school/rare sours that you cannot miss!
4) Don't miss the big boys.
Out of state sours shouldn't play second fiddle either.  Lost Abbey's Cuvee de Tomme and Red Poppy changed my life last year, and Russian River is legendary for their "ations", and Jolly Pumpkin and Jester King are both can't misses.  Those will all go fast so don't hesitate.
5) Up and Comers.
It may sound weird to call Odell an up and comer but they've just recently dabbled in the sour realm with Meddler and definitely impressed.  Keep an eye out for Crazy Mountain, Strange, Verboten, COOP and Perennial, who has been garnering big attention since their GABF medal this past year.
6) Bring TUMS… self explainitory.
Without further ado, here's the list of what will be poured at this year's festival.
Brewery & Home State Beer & Description ABV
1 AC Golden Brewing CO Peche- Golden sour aged with fresh Palisade peaches 5.60%
2 AC Golden Brewing CO Troy's Blend- The beer formally known as Colorambic. Lambic-style 5.70%
3 AC Golden Brewing CO Berliner Weisse- Our first attempt at a Berliner Weisse…tart and tangy, conditioned with brett 3.50%
4 AC Golden Brewing CO Plum Sour- Golden sour aged with fresh Palisade plums, 2 pounds per gallon beer 6%
5 Allagash Brewing ME Allagash Midnight Brett- Ale Aged in Oak Wine Barrels 7.30%
6 Asher Brewing Company CO Eaux-de-Vie- Aged in 50 year old Coniac Barrels for a year and a half. Enjoy, slowly 11%
7 Avery Brewing CO Miscellus- Project from our Homebrewer Club! 12 brewers, 5-gallon batches, one wine barrel 8%
8 Avery Brewing CO Bad Apple- Pale Belgian sour in oak barrels for 1 yr w/Granny Smith apples for last 6 months 6%
9 Avery Brewing CO Bolder Weisse- Homage to 19th century Berliner Weisses; bretts, sour, aged in oak for 6 months 4.50%
10 Avery Brewing CO Eremita I- First in our Tap Room-only sour series: 3 different beers, 10 different barrels 9%
11 Avery Brewing CO Eremita II- Second in our Tap Room-only series; blonde sour with peach and apricot 10.10%
12 Avery Brewing CO Fifteen Anniversary Ale- 100% Brett fermented in steel with hibiscus, white pepper, and figs 7.68%
13 Avery Brewing CO Immitis- Merciless dark sour blended from 11 first-use Zin barrels 9.50%
14 Avery Brewing CO Ross's Mom- Blended red sour ale as saucy and sour as the lady herself 9%
15 Avery Brewing CO Volunt Plus Erat- Massive lactic acid interplay w/Cabernet Franc grape must; aged 14 mos. in Zinfandel barrels 10.43%
16 Avery Brewing/New Belgium Brewing CO 3rd Annual Sourfest Blend- Dark sour ale, hints of apple whiskey, cherry, and awesomeness 7%
17 Boulevard Brewing MO Terra Incognita- 45% foudre-aged, 30% Templeton aged, 25% fresh dry-hopped, brett added 8.50%
18 Boulevard Brewing MO Love Child #3- Majority oak-aged, lactobacillus, very tart, short-lived sour, dry oaky finish 9.50%
19 Cascade Barrel Warehouse OR Manhattan Northwest Style Ale- Bourbon Barrel-Aged blonde sour with cherries and noyaux 11.50%
20 Cascade Barrel Warehouse OR Noyaux- Port Barrel-Aged blonde sour with with raspberries and noyaux 8.94%
21 Cascade Barrel Warehouse OR Vlad the Imp Aler- Bourbon Barrel-Aged spiced blonde quad sour 10.91%
22 Cascade Barrel Warehouse OR The Vine- Barrel aged blonde sour ale with white grapes 8.85%
23 COOP Ale Works OK Wild Wheat Wine Ale- Wild yeast and 150 pounds of alfalfa honey 9.50%
24 Crabtree Brewing CO Ottow-Bahn Saison- A unique blend of a German style Berliner Weisse, a French style Saison, Belgain trappist yeast and American-made cider 8.30%
25 Crabtree Brewing CO Frambo- Rambo rocked this Frambo. Aged in oak with Raspberries 6%
26 Crazy Mountain Brewery CO Blame it on the Boil- Sour mash pale ale brewed with trappist yeast 6%
27 Crooked Stave CO Nightmare on Brett Grand Cru- Aged in our favorite Leopold Bros Whiskey/Rye Barrels 9.67%
28 Crooked Stave CO Origins Grand Cru- Aged in our Favorite Leopolds Bros Whisky/Rye Barrels 6.50%
29 Crooked Stave CO Dry Hopped L'Brett D'or- Dry Hopped with Exp. Hop 369 and Simcoe 6.50%
30 Crooked Stave CO Petite Sour with Hibiscus and Cinnamon- Leopolds Apple & Peach Whiskey barrel aged 4.50%
31 Crooked Stave CO Nightmare on Brett-Brandy- Aged in 30 year old Brandy Barrels 9.67%
32 Crooked Stave CO Waelz Blood- Aged in NBB Love barrels with CO Peaches and Hibiscus 7.50%
33 Firestone Walker Brewing Co. CA Lil Opal- Deep garnet color from three years of oak aging, deep nutty oak aroma, vanilla, and slight woody caramel flavors 4.70%
34 Funkwerks CO Leuven- Berliner Weisse inspired historical saison. Refreshingly tart flavor and aroma. 3.20%
35 Funkwerks CO Saison d'Brett- Saison and Brettanomyces yeasts add notes of pineapple and earthy spice 7.40%
36 Grand Teton Brewing ID Oud Bruin- Aged 6 months in Stainless Steel with Brettanomyces and Lactobacillus 6%
37 Great Divide Brewing CO Saison Brauer- Dry, slightly fruity, mild tartness, gentle brett/funk character 7.30%
38 Grimm Brothers Brewhouse CO Farmers Wild Daughter- Our traditional Oktoberfest aged 18 months on Brett infused Barrels 7%
39 Grimm Brothers Brewhouse CO Once Upon a Time III- Fermented with a historic ale yeast & barrel-aged for 9 mos. w/a blend of Brett Brux Trois & Lactobacillus Delbruikii 5%
40 Jester King TX Viking Metal- Brewed w/smoked malt, juniper and Myrica gale & aged in gin barrels w/wild yeast and souring bacteria 7.40%
41 Jolly Pumpkin Artisan Ales MI La Roja- An American Sour Ale aged in oak barrels & blended from the oak barrels ranging in age from 6 months to 2 years. 7.20%
42 Mountain Sun Pub CO Golden Valley- Brewed in a similar fashion as Orval, this beer is dry w/ slight notes of cherry pie from the secondary brett ferm 6.40%
43 Mountain Sun Pub CO Brett Stoudt- Stout finished with 2 brett strains in 2nd use bourbon barrel, w/notes of pineapple, cherry pie, & oak 6.60%
44 Mountain Sun Pub CO Saison del Barrio- Collaboration w/Iron Hill in Maple Shade, NJ. Dark saison with lacto & brett and blended w/4 y.o. Flemish red 6.40%
45 New Belgium Brewing CO Oscar-Worthy Coffee- Cold-pressed Costa Rican City Roast from Bean Cycle blended with Sour Oscar 6%
46 New Belgium Brewing CO La Folie- Sour Brown Ale 7%
47 New Belgium Brewing CO Transatlantique Kriek- Collboration with Frank Boon and New Belgium 8%
48 New Belgium Brewing CO Le Terroir- Felix dry hopped with amarillo and citra 7%
49 New Belgium Brewing CO Ooh La Leopold Stout- Sour Raspberry Stout in a Blackberry Whiskey Barrel 10%
50 New Belgium Brewing/Avery Brewing CO NBB/Avery Blend #2- Easy-drinking blonde sour, hints of peach whiskey, big lactic acid, and awesomeness 5.50%
51 NOLA Brewing LA Black & Blue Liason- Saison/Lambic combo, barrel aged with blueberries & blackberries added 7%
52 NOLA Brewing LA Sinners & Saints- Belgain Dubbel aged in infected oak barrel for 14 months 5.40%
53 NOLA Brewing LA Smokin' Flanders- Smokey Flanders Red Ale aged in bourbon and rum barrels 5.30%
54 Odell Brewing CO Friek- Kriek with wild yeast, aged in oak barrels with fresh raspberries added to final blend. 6.50%
55 Odell Brewing CO The Meddler- Several generations of oak aged brown ales with wild yeasts and lactobacillus 8.90%
56 Odell Brewing CO Pina Agria- Aged for 9 months with pineapple, lactobacillus, & brettanomyces 7%
57 Oskar Blues Brewery CO Barrel-aged Empire Mine Gold- Barrel aged Golden Ale 8%
58 Perennial Artisan Ales MO Savant Beersel- 100% Brettanomcyes-fermented Belgian Pale Ale, aged in American Oak Chambourcin barrels on Missouri-grown Chambourcin grapes 8%
59 Perennial Artisan Ales MO Strawberry Rhubarb Wild Ale- Blonde Wild Ale aged 10 mos. in a white wine barrel with blend of Brett, Pedio and Lacto, with Strawberries and Rhubarb 5%
60 Pizza Port CA Double Entendre- Sour Blonde Ale with a hint of blackberry and pomegranate 4.70%
61 Redstone Meadery CO Black Folie- Redstone Black Raspberry and New Belgium La Folie 8%
62 Redstone Meadery CO Barrel Black Brett- Black Raspberry Mead refermented with Brettanomyces and aged in an oak barrel 8%
63 Russian River CA Temptation- Blonde ale aged for 12 months in Chardonnay barrels with Brett, Lacto, & Pedio. 7%
64 Russian River CA Sanctification- 100% Brett fermented beer with Lacto & Pedio 6.50%
65 Russian River CA Supplication- Brown ale aged in Pinot Noir barrels with sour cherries, Brett, Lacto, & Pedio 7.25%
66 Sierra Nevada CA Brux- Belgian yeast, secondary bottle fermentation w/Brettanomyces bruxellensis; dry, earthy, & spicy 8.30%
67 Strange Brewing CO Cherry Kriek- So many tart pie cherries, even the foamy head is red 5%
68 The Lost Abbey CA Cuvee de Tomme- Aged for 1 year in Bourbon barrels with the sour cherries and Brettanomyces 11%
69 The Lost Abbey CA Red Poppy- Brown ale with sour cherries aged in oak barrels for 6 months 5.50%
70 The Lost Abbey CA Framboise de Amorosa- Aged over a year in wood & spiked with three additions of raspberries 7%
71 Trinity Brewing CO TPS Report- 100% Brettanomyces fermentation flavored with tangerine and lemon zest 4.80%
72 Trinity Brewing CO Saison Man- Post Industrial Session Saison brewed with 2 Saison yeast strains and Drie Brettanomyces 4,9%
73 Trinity Brewing CO Oh Face- Saison yeast & wild 3 Brettanomyces strains, then spiced with lavender and aged on French oak 6.50%
74 Trinity Brewing CO Red Swingline- Hoppy sour brewed with coriander & tangerine zest, fermented w/Lacto and Bretta, aged on French Oak Barrels, then dry hopped 4.10%
75 Trinity Brewing CO Damn It Feels Good to be a Gangsta- Dark wild w/a heavily funky character, aged on French oak Barrels addition of Honey, Golden Raisins, and Mustard Seed 8.10%
76 Trinity Brewing CO Ten Minutes of Pleasure- Collaboration w/NBB, the Soursop fruit in this Berliner Weisse adds lemon and coconut notes; aged in Chardonnay barrels 3.60%
77 Two Brothers IL Hoodwink- The complex sour notes will brighten your palate as they pair with the dark malt character 8.50%
78 Upslope Brewing CO Upslope Belgian Dark Sour- Belgian Dark Sour Aged in Whiskey barrels for 3 years 10%
79 Verboten Brewing CO What Hump?- English style Porter soured and aged in a Dancing Pines Distillery Rum Barrel 7%
80 Wynkoop Brewing CO Ye Olde Ale- English old ale blend: 25% Brett in oak, 75% British Ale 8%
81 Wynkoop Brewing CO "Saison de Koop- Barrel fermented with both Belgian Saison and Brettanomyces. Unblended Orville
" 5.50%
82 Wynkoop Brewing CO Flanders Red- Colorado whiskey barrel fermented with a sour yeast blend 6.50%