2 Comments
West Flanders Brewing Company – Lion Heart Stout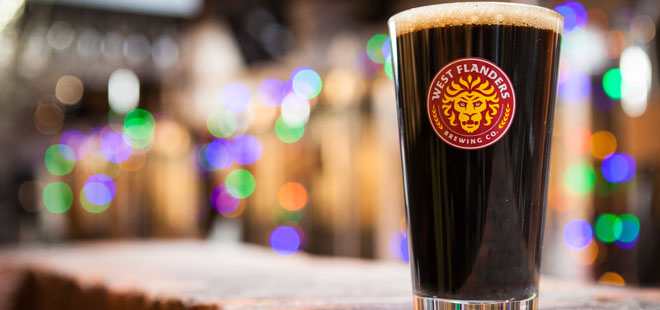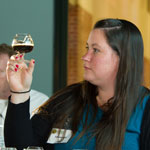 ABV: 7.7%
IBU: 28
Starting a new job always has its growing pains. Meeting new people, gaining more responsibilities, maintaining a new schedule are all thrown at you at once. It is important to find the delicate balance between these things, new and old. As I sat at the bar of my new employer, West Flanders Brewing Company, thinking about my new co-workers, responsibilities and more, the beer I sipped was a perfect example of successfully creating a delicate balance. Lion Heart Stout weighs in at a decent 7.7 percent and is offered seasonally by West Flanders Brewing Company.
Brewmaster Brian Lutz loving refers to Lion Heart as a "Black Malt Bomb," but don't let the color fool you. While almost midnight black at 49 SRM, the dark malts are indeed delicately balanced. Seven different malts are used to create a smooth, easy drinking stout. The typical coffee, chocolate and toffee flavors are present and accounted for, but none are overly robust, giving you a perfect balance. One of the seven types of malt, flaked oats, is what gives the beer its smooth, almost creamy, mouth feel.
Lion Heart Stout was released for the season on November 8 to celebrate International Stout Day. West Flanders Brewing Company is located on the Pearl Street Mall in the heart of Boulder, CO.
Social Media Info: @WestFlanders @NapaofBeerGirl #stoutday