No Comments
PorchDrinking's Weekly Denver Beer Beat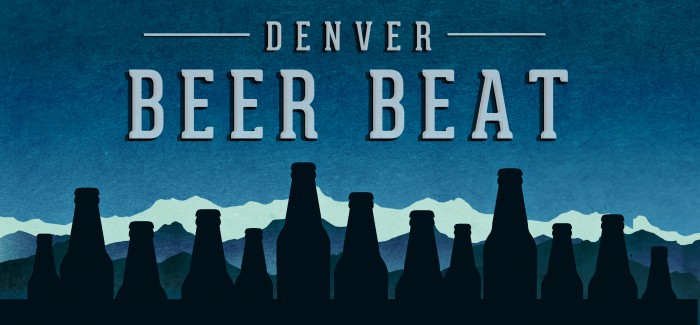 Each week we will be bringing you regional coverage of your favorite beer events happening in your area. Welcome to the Denver Beer Beat. Did we miss something? Let us know!
Another crazy week of beer events as we push closer to the holidays. Whether it's a beer pairing or an ugly sweater party, the local Denver scene is buzzing in this weeks Denver Beer Beat.
Wednesday, December 18, 2013
Copper Kettle Brewing (Denver) – December is "Candied Beers" Cask Month at Copper Kettle Brewing, which will tap a firkin of a beer made with a candy ingredient each Wednesday. Wednesday's beer is Chocolate Peanut Butter Old Ale, made with chocolate peanut brittle flakes. Ckrepes will be serving food at 4:30 p.m.
Epic Brewing (Denver) – Epic is spreading some love over at Fire on the Mountain Buffalo Wings – Denver on Wednesday December 18th for a special Firkin tapping at 5:30 PM. A Hopulent Mosaic Double IPA cask conditioned with Whole Leaf Summit! First 24 pints bought will get a free Epic Pint Glass.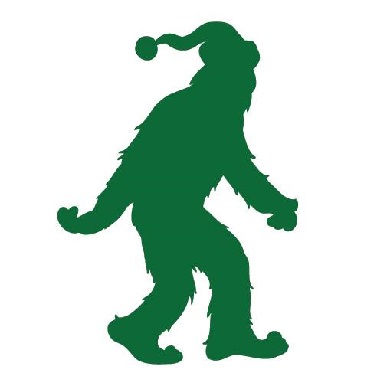 Great Divide (Denver) – The Yeti Grinch strikes again – the Tap Room will be CLOSED all day Wednesday (18th) for their company holiday party. But as compensation, they'll have an extra special visit from Yeti Santa on Thursday from 7-8pm!
Hops and Pie (Denver) – $2 Craft Can Night from 5pm to Close!! Enough said.
Upslope Brewing – Lee Hill Tap Room (Boulder) – Help us welcome back this winter seasonal at their Foreign Style Stout Release Party from 5-9pm. They'll be serving up pints alongside some killer Rincon Argentino empanadas, in addition to selling to-go 6-packs.
Crooked Stave (Denver) – They'll be tapping Vieille blended with Happy Leaf Kombucha's Longevity tomorrow for Wild Wednesday!
Rackhouse Pub (Denver) – Wednesday night "I'd Tap That" Tapping Event with Boulevard Brewing. So have you seen that reality show Hoarders? They're pretty much like that, but they're hoarding beer. (Some really cool and exotic beer). Come by any time after 5 PM to get some wonderful releases from their beer cooler. This week, they will be tapping Boulevard Brewing's Reboot White IPA – 7.4% ABV, Nut Cracker Ale – 7.8% ABV, and more taps TBD.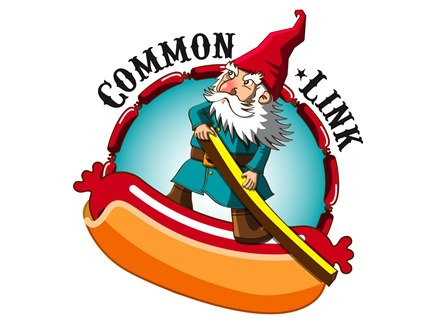 Grimm Brothers (Loveland) – Join the Grimm Brothers Brewery on December 18 from 6 to 9 p.m. as they partner with Common Link to showcase four courses of food for $45 with unlimited beer samplings. Limited beers to be showcased include Farmer's Daughter, Big Bad Wolf, Barrel aged Wee Heavy, Magic Mirror, and Pack Of Scoundrels. And if the unlimited pours of the above didn't capture your whimsy, check out the menu below! Snag tickets to the event here.
Menu To include:
Selection of cured meats, imported and local cheeses with accouterments
Bavarian style sauerkraut and Beer Brats
Sauerbraten with gingersnaps and Creme Fresh
Smoked pork shanks and duck fat roasted potatoes
Spice bread and cinnamon caramel
Simple salad with apples and a caraway vinaigrette
Thursday, December 19, 2013
Parry's Pizza (Greenwood Village) – Thursday will be Samuel Adams Pint Night from 4pm to 6pm. Raffles for those in attendance drinking a Sam Adams beer. So raise that class to freedom, and raffles!
Denver Beer Co. (Denver) – Love beer & cheese as much as us? Join DBC Thursday night at The Denver Bicycle Cafe where they will be pairing their wonderful beers with amazing cheeses from everyone's favorite grocers at Marczyk Fine Foods! Get your tickets here.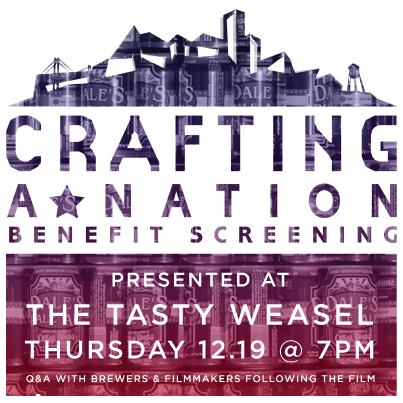 Oskar Blues' Tasty Weasel (Lyons) – This Thursday's screening of Crafting A Nation kicks off at 7 p.m. in The Tasty Weasel. All ticket sales benefit the CAN'd Aid Foundation and go to help with #COFloodRelief. Tickets are $10 at the link.
Dry Dock Brewing (Aurora) – The Woman of Colorado Breweries pin-up calendar is now available for purchase at both Dry Dock and The Brew Hut for $20. Make sure to check out Dry Dock's co-owner, Michelle DeLange, as Miss June!  She will be signing calendars on Thursday, December 18 from 6pm – 8pm. Also that evening, the folks at Dry Dock are teaming up with the Denver Boarding Coalition on from 6pm – 10pm to collect toys for Children's Hospital. Bring in a toy and receive a ticket for a $2 beer (must be used that night).
Friday, December 20, 2013
Lone Tree Brewing Co (Lone Tree) at noon Lone Tree Brewing will tap their holiday Gingerbread Old Ale. This dark, malty beauty from England is making her appearance LTBC style. A delicious addition of gingerbread makes this a perfect ale for the season.
Cheeky Monk (Denver) Wear your best Ugly Christmas sweater on December 20 or 21 at Colfax or Westminster and get a Christmas beer for $7. Must be wearing a Holiday sweater and tell your server it's ugly – they don't want to offend anyone!
Parry's Pizza (Greenwood Village) – Bristol Brewing Company will be handing out their pint glasses to everyone that purchases a pint of Laughing Lab Scottish Ale. Buy a Laughing Lab, Get Some Glass! Supply is limited so don't dilly-dally.
Saturday, December 21, 2013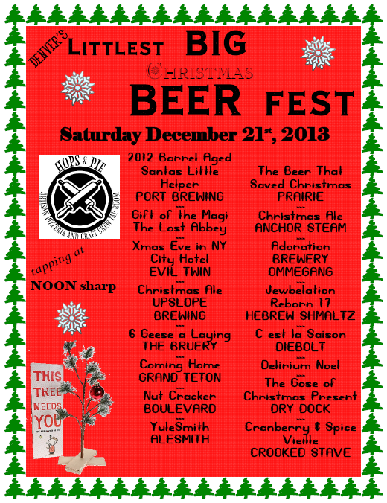 Hops & Pie (Denver) – Denver's Little Big Beer Fest – Christmas Beers – will host the Littlest Big Christmas Beer Fest starts at noon and featuring more than fifteen jolly big holiday brews from the likes of Port Brewing, Lost Abbey, Evil Twin, Upslope Brewing, The Bruery, Grand Teton, Boulevard, Alesmith, Prairie, Anchor Steam, Brewery Ommegang, Hebrew Shmaltz, Diebolt, Dry Dock and Crooked Stave.
Wild Woods Brewery (Boulder) – WWB will throw a Night in the Woods party where they will pay tribute to the longest night of the year with four new dark beers, food from Heirloom Food Truck, and discounted year-round dark beers and dark beer blends! This Saturday 12/21 from 2-9 p.m.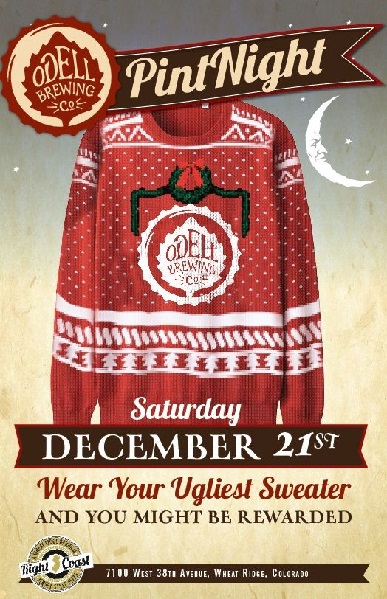 Right Coast Pizza (Denver) – Beers and Bonfires featuring Odell Brewing Co Saturday, December 21 starts at 6 p.m. Come join RCP around the fire and wear your ugliest sweater.
Ironworks Brewing (Denver) Ironworks Brewery & Pub in Lakewood will be hosting a Winter Solstice Celebration featuring the launch of their seasonal specialties IronWassail Ale and Galaxy 103. They've gone all out with a Spiced English Strong Ale to remember! They will also be tapping the Galaxy 103 a single hopped Imperial IPA, it has the citrus and passionfruit aromas and tastes that the Galaxy Hops is world renowned for. They're very excited to savor these beers with all you brewhounds, and they're bringing in special 13 oz. stemware for the occasion. The price will be $5 per serving. Be sure to bring your growlers and take some IronWassail home for the holidays! (Growler Price TBD).
Grist Brewing Co (Highlands Ranch) Ugly Sweater party will be this Saturday. A holiday spiced version of the Russian will be tapped along with a Cranberry Kolsch firkin. $50 dollar Grist Gift Card for the ugly sweater winner. Grist swag and beer for second and third prizes. $4 Hefe and Kolsch all day. Judging at 6 p.m.!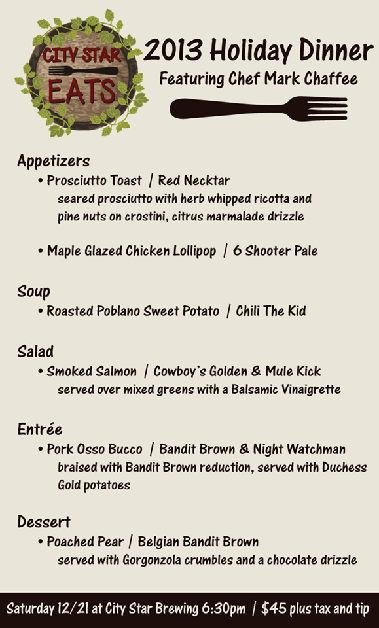 City Star Brewing (Berthoud)  On Saturday at 6:30pm City Star will host their first event in their new beer and food pairing series . The first event in the City Star EATS series will be a holiday dinner featuring local chef and Berthoud Inn owner Mark Chaffee. The pairing will include 3 courses paired with 6 beers for $45 (plus tax and tip). Dinner attendees will also receive a 15% discount at the Berthoud Inn that night! More info at citystarbrewing.com/eats.
Loveland Aleworks (Loveland) Join the Loveland Aleworks crew at dusk on Saturday, December 21st, for the release of Darkest Day, their small-batch Chocolate Coconut Porter, available exclusively in the taproom while supplies last! Warm up with a glass of this decadent beer and partake of some holiday treats and photo booth fun as we welcome Winter to the Front Range! Festive costumes are also encouraged!
Sunday, December 22nd, 2013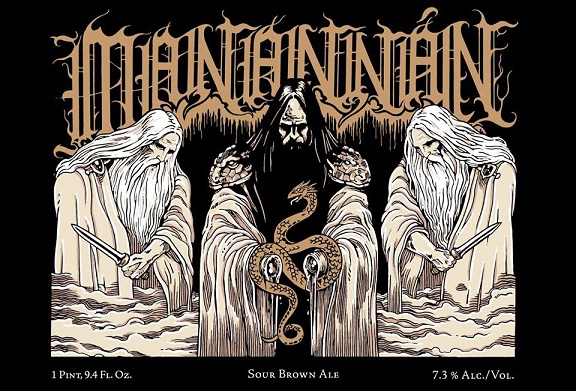 TRVE Brewing (Denver) Come get some of the first batch of their new sour brown ale, Manannan.  Manannan is fermented in whiskey barrels with two strains of brettanomyces and soured with lactobacillus. Dark fruit, citrus, and a slight whiskey flavor, with a perfectly balanced acidity.
Monday, December 23rd, 2013

Barrels and Bottles (Golden) – Barrels & Bottles Brewery Presents the 1st Annual Festivus for the Rest of Us Beer & Wine Dinner. Family visiting and need to get away or a place to take them? Most holidays are made up anyway, so why not celebrate the non-commercial aspect of Festivus! Evening includes (as all Festivus celebrations should): – Feats of Strength – presented by Crazy Mountain Brewery – A Traditional Festivus Family Style Dinner paired with beer & wine. – A Festivus Pole – Airing of Grievances – A Festivus Miracle…and much more! This is a ticketed event. Call the brewery for more information. To purchase your tickets, call Barrels & Bottles Brewery at 720-328-3643 or stop in. Tickets are $28.00 per person. Don't miss out on this Festivus event!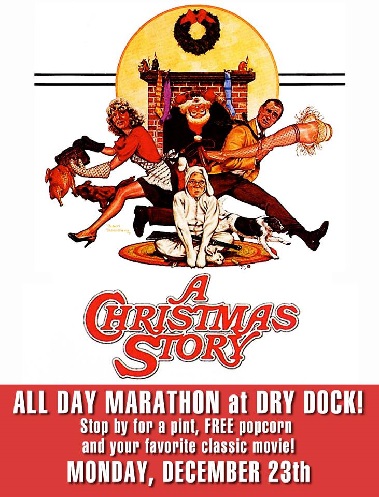 Dry Dock Brewing (Aurora) – To celebrate the Holiday season they're having a special All Day marathon of "A Christmas Story" on Monday December 23rd! Come by and grab a pint, some FREE popcorn and watch a Christmas classic!
Tuesday, December 24th, 2013
Hops & Pie (Denver) Tuesday Night 23, 2 topping 18″ pizza and 2 drafts for 23$ Bucks!! Come and get it from 5-close!!