No Comments
Infinite Monkey Theorem | Barrel Aged Citra Dry Hopped Pear Cider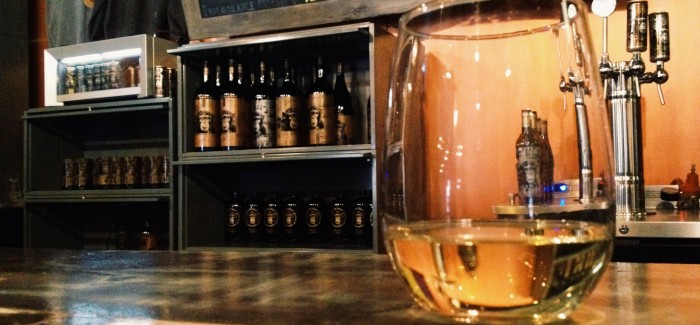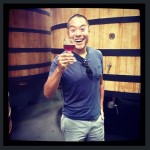 There are moments in your life that become firmly imprinted for the rest of your existence. The first time you ride a bike, the first time you see your team win a national title, your first kiss, the first time you taste a sour beer. Ok, admittedly that last one might not have the staying power as the others, but it certainly did for me. It was New Belgium's La Folie, it tasted like liquid Shock Tarts, and it changed my life forever.
Last week, I had another one of those moments, when I tasted the first cider that made me think "I'll have another." Previously, my thoughts on ciders drifted toward sugary, artificially flavored, mass-produced adult HI-Cs. These were generally only sampled when left over from a college house party, when someone's date refused to drink the provided watery, no-flavored mass produced light beer. But last week, after tasting IMT's gem, I had a revelation.
Infinite Monkey Theorem is an urban winery located in the heart of what is now a thriving Denver brewery scene. Its building is within walking distance of the likes of Crooked Stave, Epic's Denver Taproom, Black Shirt Brewing, Our Mutual Friend Brewery, Jagged Mountain, River North, and Great Divide. Needless to say, they're in great company. IMT stakes their claim on being one of the only wineries who've figured out canning their product, perfect for the on-the-go Colorado lifestyle. They also happen to make fantastic wine in general, but I was a bit apprehensive about their cider due to my previous misconceptions. However, as soon as Patric Matysiewski, who helped create the IMT pear cider,  mentioned that they utilized citra hops in the dry hopping process, I knew I had to give it a fighting chance.
Unlike previous ciders, this one showcased a subtle sweetness drawn from the Bartlett Pears which originated from Palisade, CO. That slight sweetness blends well with the tropical fruit notes from the citra hops, which many know as the prominent flavor profile of Three Floyd's Zombie Dust among others.
The pear cider rounds out with a crisp and clean dry finish that leaves the drinker wanting more. For many of my gluten-free friends out there, I've finally found the cider suggestion you've been seeking, and coincidentally, it resides right in the heart of Denver's beer epicenter. Check out the following video to find out more on how this cider was made. Also be on the look out for this cider's next iteration, which was dry hopped with both Citra and Nelson Sauvin hops, bringing out a stronger wine profile from the New Zealand originated Nelson Sauvin hop variety.
Patrick Cider Intro from The Infinite Monkey Theorem on Vimeo.