2 Comments
2014 Mascot Madness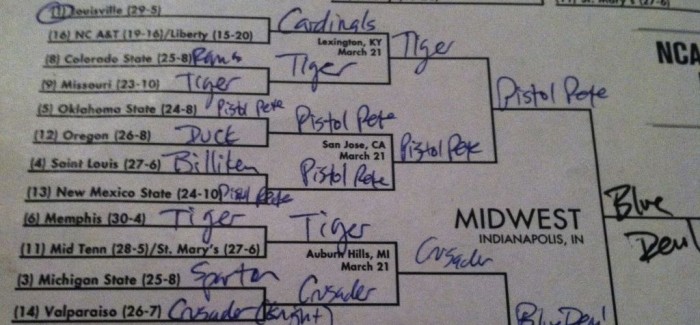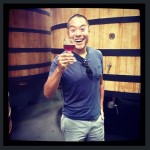 Every year we like to have a little fun with the whole madness surrounding bracket picking. Last year Drew brought us Mascot Madness, where he picked the tournament field based on which mascot would win in a cage match.
I decided to carry the torch with this year's edition. Now some of our picks will undoubtedly be debatable, but here was the general logic I carried out when making my picks.
1. Wildcat vs. Wildcat
If it were a Wildcat vs Wildcat matchup (there were a few) I went by which mascot looked like the more intimidating of the two.
2. Humans vs Animals.
For human mascots, like Cowboys and Colonels, let's assume the human mascots who bear arms have the edge unless they're going up against fast animals like Panthers. And I mean at some, point their six shooters will run out of ammo.
3. Natural Disasters vs. Anything
In the curious case of Hurricanes and Cyclones taking on our other mascots, I went with the idea that humans can build structures to endure, while generally animals cannot. So I had the Lumberjacks beating the Hurricanes of Tulsa and the Cavaliers surviving against the Cyclones.
4. Demons vs. Anything
Lets assume the Sun Devils can take down a few Wolverines to meet up with the Blue Devils in the Sweet 16. Devils who can harness the power of the Sun should be able to overpower Devils who can harness the power of the color blue. Now the Elite 8 matchup of Sun Devils vs. Wolfpack went to the pack simply because it's a pack of wolves and that onslaught of several wolves should be able to overwhelm a solitary Sun Devil. Just go with me on this one.
5. Humans vs. Humans
In situations when human mascots squared off against other human mascots I tried to use logic. Cavaliers should be able to destroy ordinary Colonials, I mean they're just villagers essentially. I think Cavaliers with guns should be able to handle Spartans. Minutemen are essentially in theory the same as volunteers but North beats South so Minutemen move on. In the Cowboys vs Aggies matchup since Cowboys are a bit more distinctive than Aggies so I'm going to give the edge to the Cowboys.
6. What the heck is a _____?
Jayhawk = made up bird, plus I really enjoyed the idea of Eastern Kentucky beating Kansas in the first round. When I saw that Coastal Carolina's mascot was the Chanticleers, I immediately thought of the rooster from Rockadoodledoo. And while it would have been just a rooster, I feel like that would have given them an auto win for this entire fictional bracket. But after looking up what a Chanticleer actually was I found out it was a group of singers. After extensive research I still cannot determine what the Manhattan Jaspers are besides a letter J. And finally can someone tell me what a Billiken actually is?! Is it just an overweight bird creature?
Without further ado, here's how the tourney shook out with our mascot thunderdome throwdown.