No Comments
PorchDrinking's Weekly Denver Beer Beat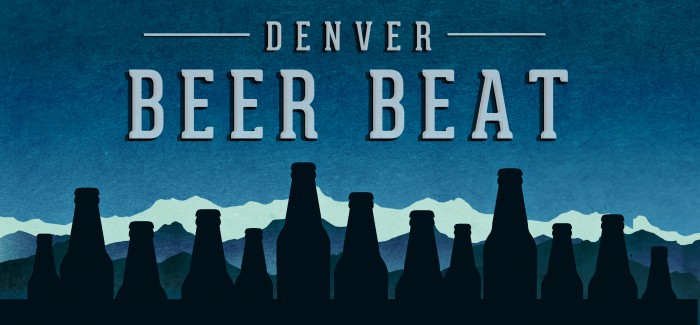 Hey there PorchDrinkers! Native to the city and looking for events to tide you over for the week? New to the city and looking for the best place to find tasty suds? Visiting and looking for events to hit while you are in town? Check out this week's Denver Beer Beat . . . did we miss any events in this week's? Let us know.
American Craft Beer Week is over. If you're like we are, you're saying "isn't every week American Craft Beer Week in Colorado?" I mean, in Denver, we are spoiled rotten and have almost 30 within the city and 200 in Colorado as a whole. So, to put an emphasis on one week as the ACBW is a bit difficult. Nonetheless, we rocked that shit like no other. But the show goes on. So, Adventure Time with us into this week's event list and see why we have earned the moniker of the Napa Valley of Beer.
Wonderland Brewing Now Open – 5450 W 120th Ave, Broomfield, Colorado 80020
Last weekend Wonderland Brewing in Broomfield, held their soft opening and is now officially open for business.
Wednesday, May 21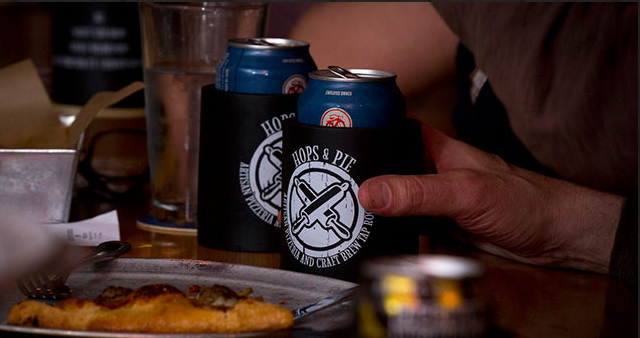 Hops & Pie (Denver) – Hops and Pie Artisan Pizzeria & Craft Brew Taproom's Wednesday special is $2 Craft Can Night from 5pm to close.
Funkwerks (Ft. Collins) – Ride your bike to Funkwerks on Wednesdays and get your second beer free!
Station 26 Brewing (Northeast Park Hill – Denver) – Station 26 is hiring one or two more taproom bartenders! Send your resume and cover letter to [email protected]. They're collecting them all week!
River North Brewery (Five Points – Denver) – 3pm – Wayward Wednesday: Dry Hop series! Three versions of IPA, dry-hopped with different varietals, on tap at the same time!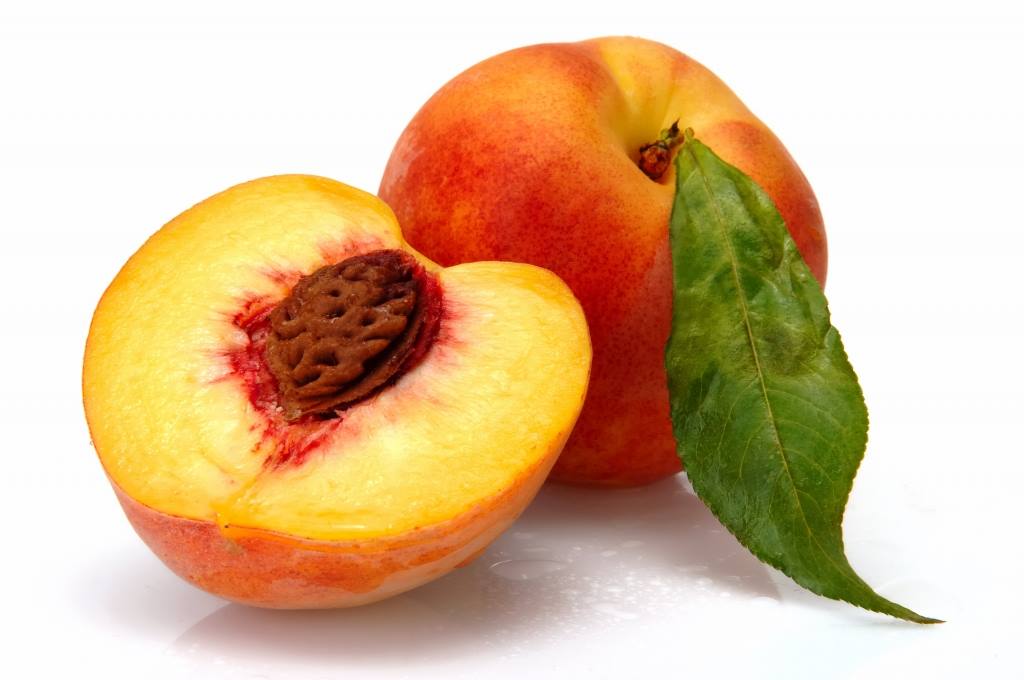 Copper Kettle Brewing Co (Denver) – Peach Golden Strong Ale Release! This month is all about trying out their tasty beers with some fun fruit added to each batch. Copper Kettle will be featuring a different fruit cask every Wednesday in the month of May. Join them every Wednesday for a new, specialty 10 gallon firkin. Get here early because this cask will go quickly! CKrepes will be out at 3pm with their yummy and ever expanding menu. This week they added peaches to their Charlie's Golden Strong, bringing out the sweetness and fruity flavor in this already tasty beer!
Thursday, May 22
Denver Bicycle Café (North Capitol Hill – Denver) – 7pm – The folks at Denver Bicycle Café will be hosting Epic Brewing Company for a tap takeover.
Cheeky Monk Belgian Beer Cafe (Westminster) – 6pm – Cheeky Monk's Westminster location will tap a cask pin of the 400 Pound Monkey, English IPA from Lefthand Brewing – See more at: http://lefthandbrewing.com/events/400-pound-monkey-freed-cask-pin/#sthash.O0L729fn.dpuf
Jagged Mountain (Five Points– Denver) – Open 4pm-10pm, Jagged Mountain will host live music featuring Chain Station, Rocky Mountain Slices food truck.
Denver Beer Co (Union Station – Denver) – Denver Beer Co. will host its fourth annual Neighborhood "Hop Swap" on May 22, 2014. During the swap, Denver Beer Co. will hand out traditional American Cascade hop plants for Denverites to grow in their own backyards. The hop starters from Summit Plant Labs are well suited to grow in Colorado's Front Range climate.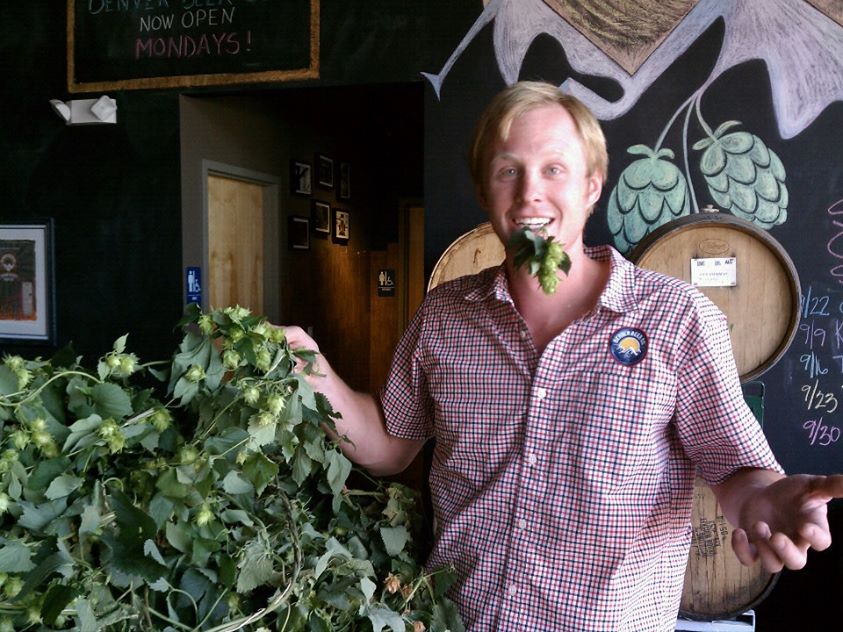 Once the hops mature in the fall, Hop Swap participants will bring their hop harvest back to the brewery where they will be used in a true "local" brew. Hop Swap farmers will have the opportunity to help Denver Beer Co. brewers craft a traditional American Pale Ale made with their own hops. Once the Hop Swap beer is ready for drinking, Hop Swap farmers will be invited in to pick up a complimentary growler of their home-grown Hop Swap Ale.
Friday, May 23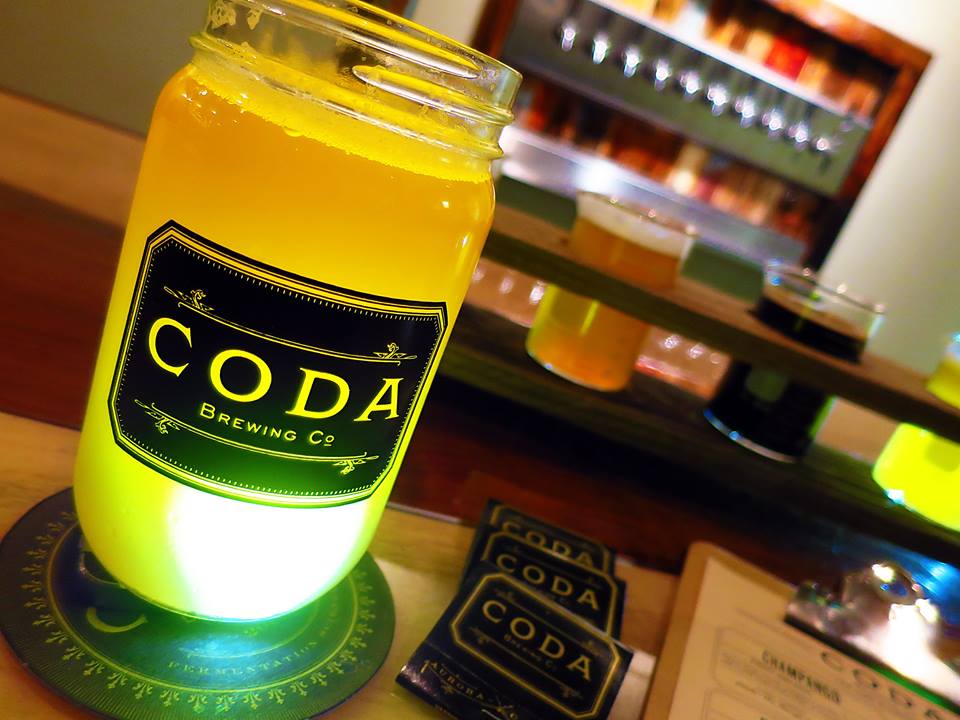 Coda Brewing Co. Grand Opening – 2101 N Ursula St. Unit 10,  Aurora, CO 80045.
This Friday, Coda Brewing Co. in Aurora will celebrate its grand opening with 10 taps featuring specialty releases of Mandarin soaked Hindenberg IPA, Rosalita chocolate java porter, and African Hibiscus soaked Belgian Wit. The event also includes music from The Lookout Mountain Boys. 
Available food includes, Atomic Dog with jalapeño infused sausage,  pheasant sausage with mushrooms and parmesan, bbq pulled pork sandwich and  uniquely delicious tempeh nuggets! As usual, the full menu from Cedar Creek Pub will also be available all day.
Saturday, May 24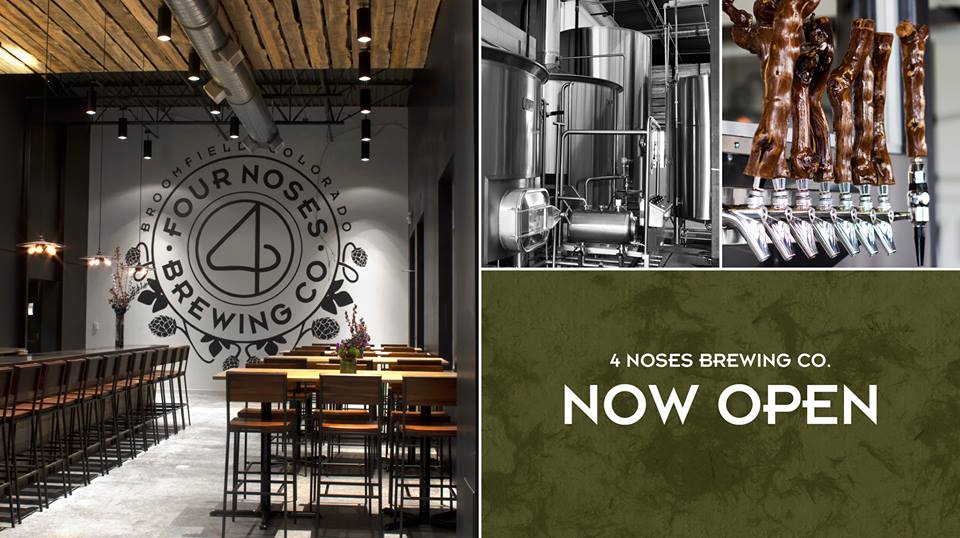 4 Noses Brewing Co Grand Opening – 8855 W. 116th Circle Suite 4, Broomfield, CO 80021
This weekend also includes the opening of 4 Noses Brewing Co in Broomfield. Their description reads: Our mission is to be a socially responsible brewery of extraordinary passion and creativity, constantly crafting unique and classic styles. Hosted in our comfortable yet elegant tap room, we strive to serve only the freshest ales and lagers, in addition to our constantly changing barrel-aged beers.
Epic Brewing Company – Join the BeerAdvocate for another round of brews. This time they'll be at Epic Brewing Company in Denver on Saturday, May 24 from 1-5pm. They'll be drinking beer (#obvi), making friends, and having a most epic time. No cover to get in. Just pay as you consume. All are welcome, so bring your friends along! More info and updates can be found here.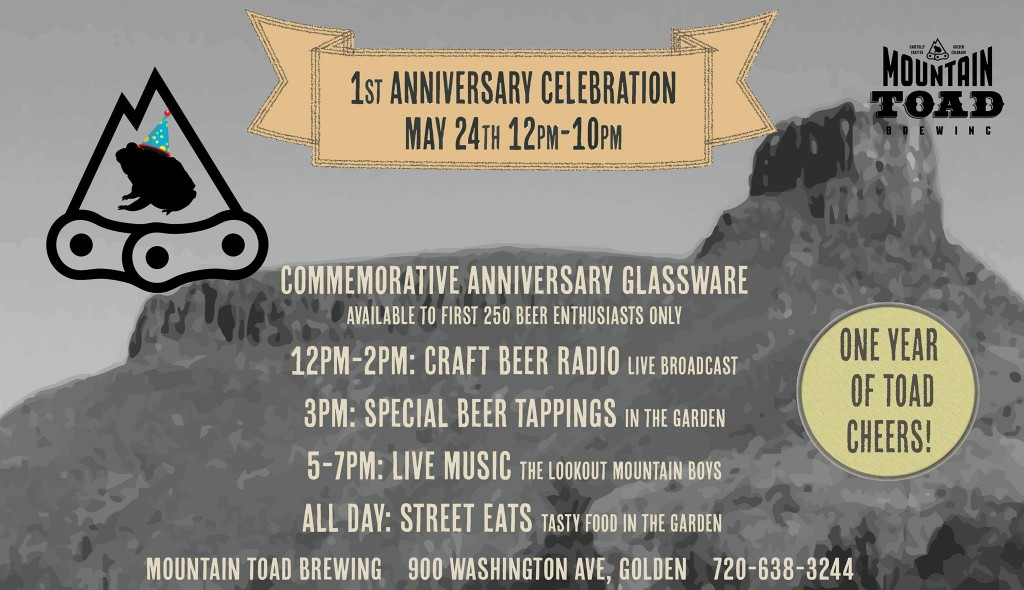 Mountain Toad Brewing (Golden) – 12pm to 10pm – Mountain Toad Brewing will be offering commemorative anniversary glassware (available to the first 250 customers through the door). Also, they will be hosting a live remote feed of the Colorado Craft Beer Show from 12pm to 2pm, and releasing special beer tappings in their garden starting at 3pm. Enjoy live music by The Lookout Mountain Boys from 5-7pm and sample tasty food from Street Eats all day long in the garden. Come celebrate the Mountain Toad's first year of business.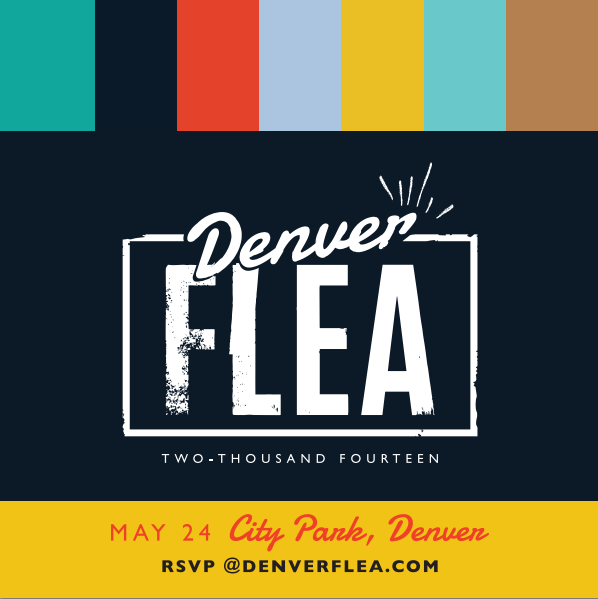 Denver Flea Market (City Park – Denver) – 2pm – A celebration of the finest Colorado-made goods, beer, food and more from our favorite local craftsmen and craftswomen! On May 24,Imbibe Denver welcomes thousands to City Park to experience a hand-picked selection of local artisans, designers, and makers, along with vendors of vintage items, repurposed furniture and other curiosities. There will be food trucks, 60 vendors, craft beer tents, and hopefully a whole lot of sunshine! For more info, visit www.denverflea.com.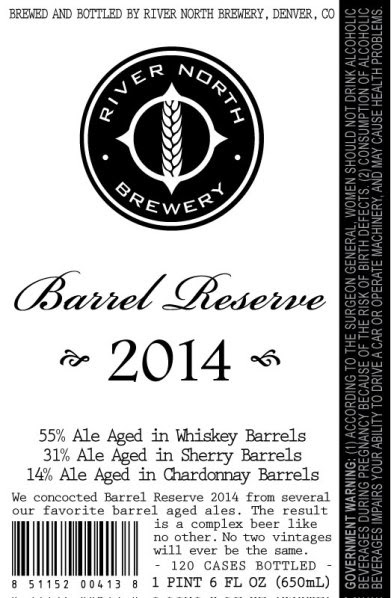 River North Brewery (RiNo – Denver) – River North Brewery's Barrel Reserve 2014 will debut Saturday, May 24th at 1pm! This year's vintage is a blend of three ales aged in four types of barrels: Oloroso Sherry barrels from Spain, Chardonnay barrels from California, and Whiskey barrels from Colorado and Utah. This blend gives Barrel Reserve 2014 a delicate and complex flavor, balancing the malt sweetness of our traditional Belgian brews with dry wine and sherry notes and finishing with a touch of oak. They'll have Barrel Reserve on tap and in bottles throughout Memorial Day Weekend. Bombers will run $15 each with a 4-bottle limit. If that weren't enough, they'll also have a limited amount of last year's Barrel Reserve on tap and in bottles to-go. Available starting at 1pm on the 24th, these will go fast, so if you want to try both vintages side-by-side get there early. One final note: They'll also extend their Sunday hours starting May 25th. During the summer, they'll open at 1pm and close at 9pm every Sunday.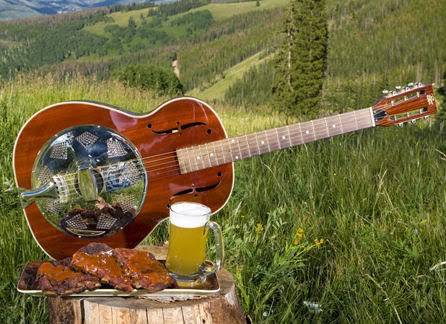 Saturday – Sunday, May 24-25, 2014 – Blues, Brews & BBQ Festival –  – Beaver Creek Village – Vail Valley, CO – Time: Saturday 12pm-6pm, Sunday 12pm-6pm. – Cost: $35 adv, $45 at gate (estimate). – As the unofficial launch of summertime in the mountains, top BBQ chefs from around the state join local chefs in serving up mouth-watering barbecue complemented by thirst-quenching microbrews from over 22 breweries at one of the largest Colorado Microbrewery beer tastings. The final musical lineup is to come, but have recent Grammy Winner Charlie Musselwhite confirmed to perform live during the weekend. In addition to great music, barbecue masters will be competing for bragging rights and $10,000 in cash prizes. On Saturday a panel of professional judges will rate pork, beef and side dishes according to appearance, taste and tenderness. This year, attendees will have the chance to text their vote on Saturday and Sunday to determine the People's Choice winner for Best Barbecue Vendor. Selected winners will be crowned Saturday and Sunday at 4:10 p.m. on the main stage in Beaver Creek Plaza. For more info visit official website.
Sunday, May 25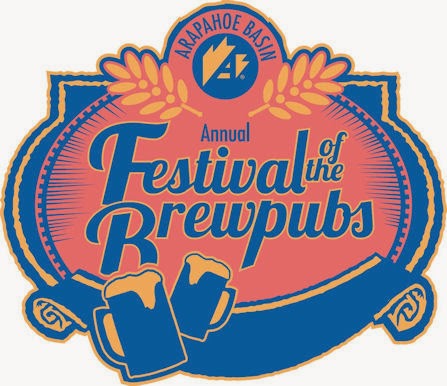 13th Annual Festival of the Brewpubs – Arapahoe Basin Ski Resort – 12pm -4pm – It's the annual beach party in the mountains! Come celebrate the end of the ski season at A-Basin. This is their largest party of the year! Spend the day sampling beer from a variety of Summit County brewpubs for one low price per mug (must be 21). Breweries include Pug Ryan's, Breckenridge Brewery, Dillon Dam Brewery, and more. Enjoy live music 1-4pm, springtime skiing and much more. More information here. Cost: $30 w/food, $25 no food.
Monday, May 26

The Passport Program (Denver) – The Passport Program is a program promoting local restaurants, bars, breweries, distilleries and wineries in Boulder, Brooklyn, Denver and Fort Collins. Valid from Memorial Day weekend through Labor Day, The Passport is $20 and offers 2-for-1 discounts to more than 20 participating locations in each city. Grab the passport for Denver before June 1st and it is only $10 dollars! Act fast! More information is available at ThePassportProgram.com. With 20 plus draft, pint and bottle deals, might as well grab one of these for the summer. PS: They expanded to Boulder and Fort Collins! Explore all three cities for just $30 with the Front Range Pack (that's over 120 venues in Colorado…)
Memorial Day Closings (Denver) – Just remember that with Memorial Day festivities some brewery closures may occur for some of our pint pouring proprietors of the hop. Make sure to check your local brewpub, micro brewery and craft beer bar listings to see which spots are open for your enjoyment and which spots are closed for their staff's enjoyment for the holiday. Cheers!
River North Brewery (Ballpark – Denver) – Open early at 1pm so you can stock up for your BBQ!
Tuesday, May 27

Crooked Stave Artisan Beer Project (Five Points – Denver) – Crooked Stave will be tapping specialty blends and rare kegs from their Barrel Cellar every Tuesday @ 6:00pm.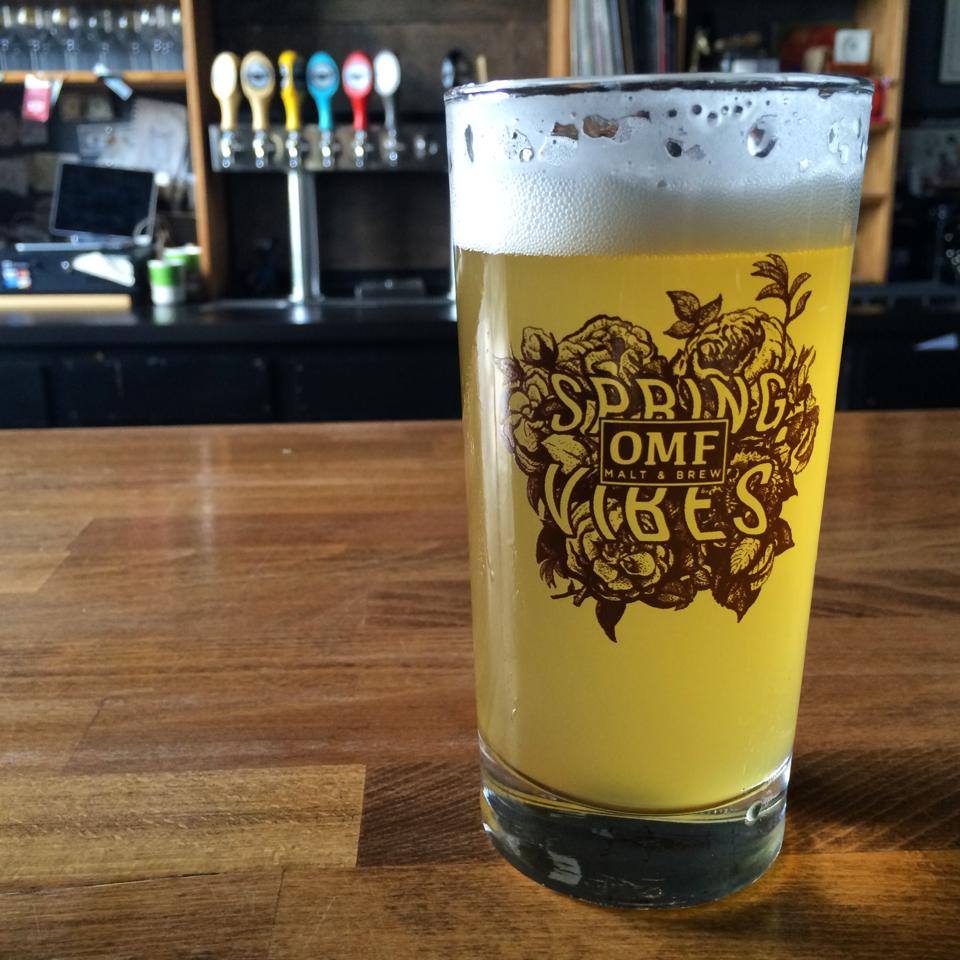 Our Mutual Friend Malt & Brew (Five Points – Denver) – Keep the Glass! Every Tuesday at Our Mutual Friend for $10 you get an artist series glass (10oz) and three fills (under 8% abv). Every month (or while supplies last) will feature a new artist. Support local art and local suds! Cheers!
Odyssey Beerwerks (East Arvada) – Get a FREE BEER every Tuesday when you buy a growler fill at Odyssey Beerwerks. Offer good all day on Tuesdays. Also enjoy Happy Hour 3pm to 5pm.
Denver Bicycle Café (North Capitol Hill – Denver) – 6pm-12am – $2 Craft Can Night – Jessica selects something special from Colorado to showcase every Tuesday night.
Future Events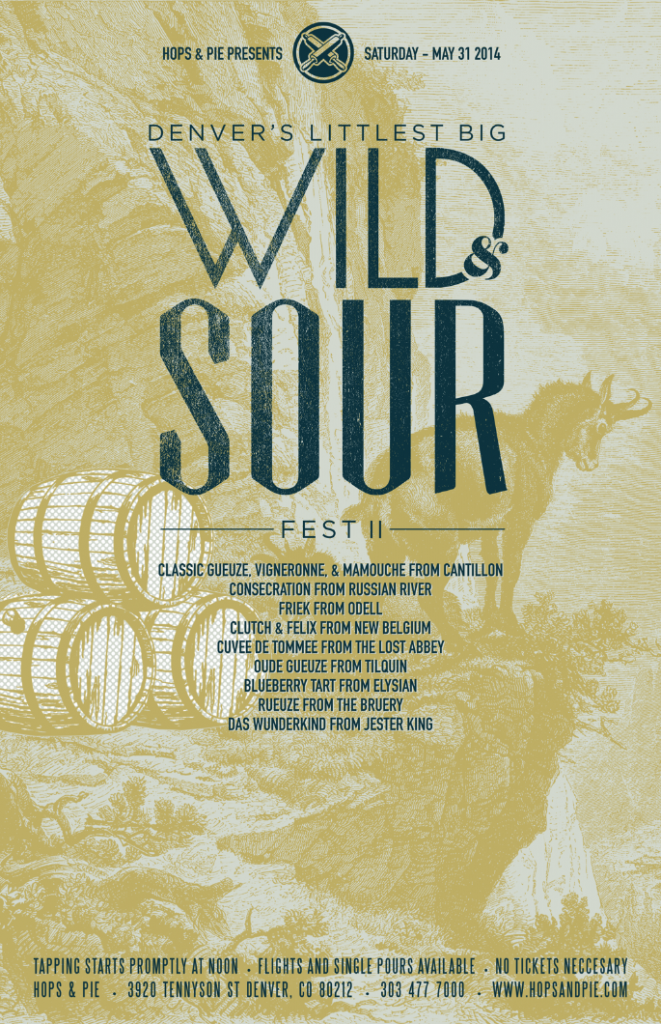 May 31st – Hops & Pie (Denver) – Hops & Pie will host another classic 'Denver's Littlest Big Wild & Sour Fest II' from noon to close. They will have over 12 hard to get wild and sour ales on tap including such beers as: Classic Gueuze, Vigneronne & Mamouche from Cantillon, Consecration from Russian River, Friek from Odell, Clutch & Felix from New Belgium, Cuvee de Tommee from The Lost Abbey, Oude Gueuze from Tilquin, Blueberry Tart from Elysian, Rueuze from The Bruery, and Das Wunderkind from Jester King. Flights and single pours will be available. No tickets necessary.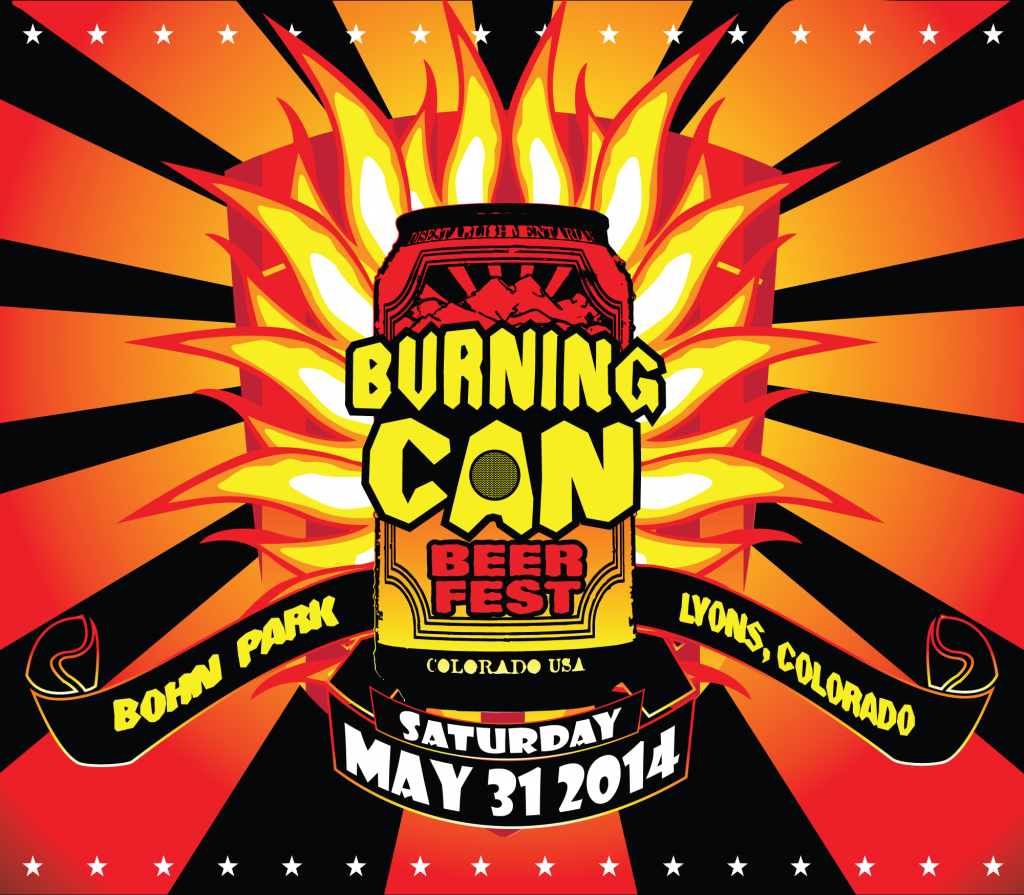 May 31st – Burning Can (Lyons) – Host: Oskar Blues Brewery in Lyons, Colorado – It's the Burning Man for beer drinkers and lovers of outdoor adventure sports. This festival takes place during the Lyons Outdoor Games in Lyons, Colorado, where participants can camp and enjoy brews from more than fifty-five breweries.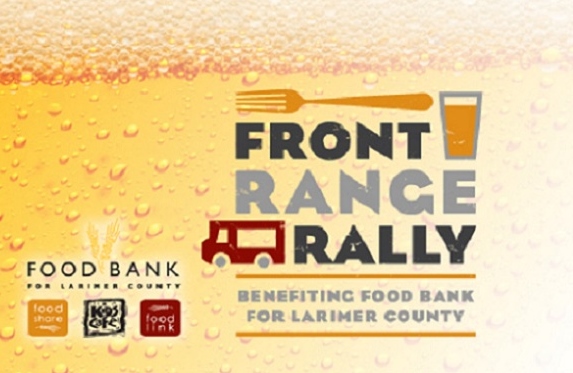 May 31st – Front Range Rally Beer Fest (Loveland) – The 2nd annual Front Range Rally beer fest in Loveland, CO. There will be 40 craft breweries pouring more than 100 unique craft beers, 10 food trucks, 2 live bands and even a special VIP tent this year. Tickets are available now, including Designated Driver tickets. This is a huge fundraising event for Food Bank for Larimer County. Visit www.frontrangerally.com for more info and tickets. Tickets are also available at: Big Beaver Brewing, City Star Brewing, Crow Hop Brewing, Grimm Brothers Brewhouse, Loveland Aleworks, Odell Brewing and Verboten Brewing.