No Comments
Strange Craft Beer Company | Zora Rosemary Pale Ale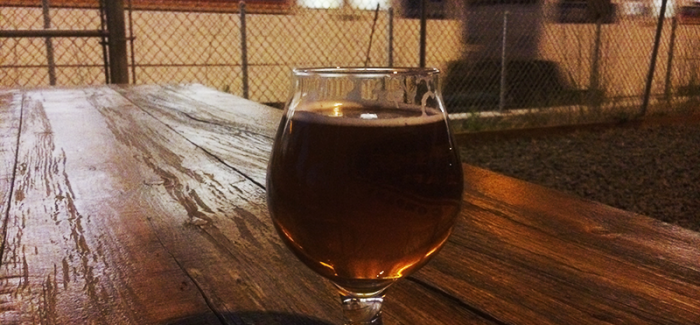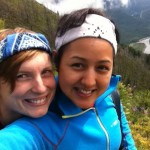 6.5% ABV, 55 IBUs
On an eighty-degree summer night, the back patio of Strange Brewery in south downtown Denver is about as close to actual "porch drinking" as it gets. Copious amounts of good vibes, camaraderie and beer are present, and while the facade of the Strange entrance has a strip-mall feel, the patio's warm industrial vibe feels almost Brooklyn-esque. Denver RTD trains even rush along the back fence every 10 minutes or so as if the Brooklyn J train de-railed and headed west of its own accord.

As dusk fell, we settled in on the patio and soon became acquainted with the Zora Rosemary Pale Ale. "This oatmeal Pale explores the boundaries of Pale Ale ingredients. Zythos hops add a tangerine citrus character, and rosemary in the dry hop creates a unique aroma of a pine forest" read the menu description, which convinced us to order a pint immediately. The first taste then convinced us we should definitely write about it.
The beer poured a thin, caramel brownish-red color with an equally thin head.  It was enticingly aromatic, the rosemary being the upfront aroma – pleasant to the nose, but just enough to make your mouth apprehensive of too much spice flavor. Our worries were soon quelled. The oatmeal body balanced out the spice perfectly, especially upfront, providing a satisfying mouth-feel. The rosemary, in turn, helped with the oatmeal character, which wasn't as sweet or heavy as typical oatmeal beers are. The Zythos hops (a fruity, American strand) did indeed contribute a citrus and pineapple fruitiness, which transitioned into pine. The beer finished with a dry, slightly stronger rosemary finish. As the beer warmed, it stayed pleasant to the taste and smelled faintly of focaccia bread.
The full taste was an experience of several unconventional flavor combinations all playing rather nicely with each other from start to finish. Imagine the type of social gathering where several of your friends from different circles gather (on the patio or porch!), and the feeling of relief you get when everyone meshes perfectly. This was the Zora Rosemary and its many stages of flavors transitioning from one element to another, all bubbling happily together. The Zora Rosemary Pale is a limited batch release, so get one soon if you're in the area!