One Comment
2014 GABF Pour List Preview *UPDATED 9/26*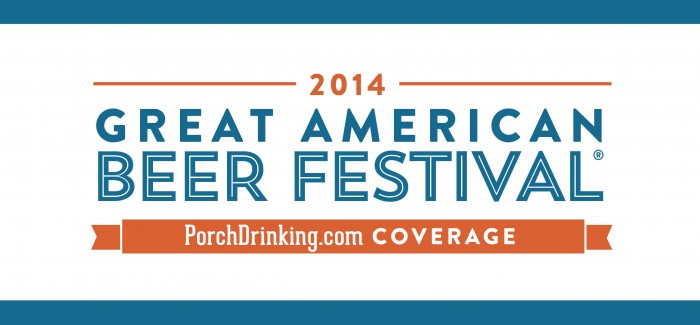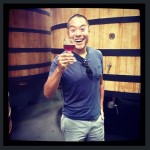 The Great American Beer Festival has always meant so very much to us. We were granted credentials to the festival in our first year of existence, and since then we've vowed to provide as much in-depth coverage as possible surrounding the event.
This year, we reached out to as many breweries as possible, to find out what they'd be pouring, and as you saw yesterday, also find out what events they'd be participating in.
Major kudos goes out to our dedicated staff, who helped craft this pour list and while we may not have every brewery we were pretty darn close. If you're a brewer/brewery attending the festival and we didn't get your pour list, please feel free to reach out to us: tristan (at) porchdrinking (dot) com. We'd love to add you to our updated list.
We'd like to remind everyone to be sure to follow us on Facebook and Twitter: @PorchDrinkingCO for the most up-to-date info on this pour list, our events guide, and other fun GABF posts which will be arriving in the subsequent days.
Finally we'd like to remind everyone that this is merely a list of the beers being poured in the festival hall and not a complete list of beers being judged in this year's competition
Without further ado, we bring you the 2014 GABF Pour List Preview (descriptions to come).
Brewery
City
State
Region
What are they Pouring?
ABV
IBU
Mountain
12Degree Brewing
Louisville
CO
Mountain
1933 Brewing Company
Fort Collins
CO
Mountain
The Revenuer IPA
7.5
72
Belgian's Maibock
6.8
30
Penitentiary Pale Ale
5.5
41
The Enforcer
6
38
300 Suns Brewing
Longmont
CO
Mountain
Blue Corn Maiden Cream Ale
5.8
20
Rabbit Mountain Red Ale
6.80%
41
Cap'n Long ESB
6.60%
42
Sun Wortshipper Brown
5.50%
35
Old Burlington Stout
5.70%
39
38 State Brewing Company
Littleton
CO
Mountain
Half Mowed Lawn Saison
7.80%
38 State Dunkelweizen
4.70%
You're F'n Out Stout
5.80%
South Broadway IPA
6.00%
4 Noses Brewing Company
Broomfield
CO
Mountain
Russian Imperial Stout
9.8
25
Make My Day Sessions IPA
5.1
42
Bareback Blonde Ale
6.5
12
Ritual Rivers Cocoa Coffee Porter
6
24
Arvada Beer Company
Arvada
CO
Mountain
Asher Brewing Company
Boulder
CO
Mountain
Green Dream Fresh Hop Pale Ale
6.4
Unibrown Organic Ale
5.4
30
Green Bullet Organic IPA
7
45
Greenade Organic Double IPA
9
60
Aspen Brewing Company
Aspen
CO
Mountain
This Season's Blonde Ale
ABV: 5.6%
IBU: 24
Independence Pass Ale
ABV: 7%
IBU: 62
Belgian Farmhouse Saison
ABV: 6.8%
IBU: 43
Double Conundrum Imperial Red Ale
ABV: 8.6%
IBU: 77
Sour Brett Golden Ale
N/A
N/A
Avalanche Brewing Co.
Silverton
CO
Mountain
Pride of the West Porter (brown porter)
White out Wit (belgian style wheat beer)
Tractor Attack IPA (fresh hop beer)
Bonni Belle Vienna Lager
Backcountry Brewery
Frisco
CO
Mountain
Banger Brewing
Las Vegas
NV
Mountain
El Heffe, Hefeweizen, Herb and Spice Beer
ABV: 5.2%
IBU 17
Knight Ryeder, Imperial Stout
ABV: 7.9%
IBU 36
Hop Bang Boom, Imperial IPA
ABV: 7.7%
IBU 60
Perfect 10, American Style Strong Pale Ale
ABV: 6.1%
IBU 45
DTB, Brown Ale, Brown Porter
ABV: 6%
IBU 17
Barrels & Bottles Brewery
Golden
CO
Mountain
"Go Wit It" Wit
3.8% abv
Cin-Ful Porter
5.0% abv
Pixie's Stout
6.3% abv
"Juniperus" Imperial IPA
8.6% abv
"Piney the First" Pale Ale
5.2% abv
Agave based Gin Barrel Aged Juniperus
Beer By Design Brewery
Northglenn
CO
Mountain
Berthoud Brewing Company
Berthoud
CO
Mountain
Big Choice Brewing
Broomfield
CO
Mountain
Disconnected Red
6.7
84.5
Hemlock Double IPA
9.5
104
Punk-toberfest
5.5
23.6
#42 Poblano Stout
5.7
13.9
The Pan Galactic Gargle Blaster Session IPA
4.2
45
Big Dog's Brewing Co.
Las Vegas
NV
Mountain
Black Bottle Brewery
Fort Collins
CO
Mountain
American Graffiti
The Last Unicorn
Pork Chops
Carlos
Ginger
Black Tooth Brewing Co
Sheridan
WY
Mountain
Wagon Box Wheat
5.5
15
Black Eagle Baltic Porter
7.6
25
Elevation 2013
9.4
45
Saddle Bronc Brown
4.7
16
307 Blonde
4.4
15
Bohemian Brewery
Midvale
UT
Mountain
Cherny Bock
4
20
1842 Czech Pilsener
4
32
Viennese Lager
4
18
Bohemian Export Lager
6
40
Bohemian Alt
5.3
48
Bonfire Brewing
Eagle
CO
Mountain
Bootstrap Brewing
Niwot
CO
Mountain
Pineapple Gold
ABV: 4.5%
12
Flagstaff Amber
ABV: 5.6%
32
Stick's Pale Ale
ABV: 5.5%
38
Worthog Stout
ABV: 6.0%
32
Wreak Havoc
ABV: 9.5%
88
Brewery Rickoli Ltd.
Wheat Ridge
CO
Mountain
Elke Brown, Brown Porter
6.8% ABV
45 IBU
MONOLITH Barrel Aged Imperial Stout
12% ABV
55 IBU
SOHO Braggot, Specialty Honey Beer
7.5% ABV
22 IBU
Oats McGoats, Oatmeal Stout
6.5% ABV
45 IBU
Statik, American Barleywine
13% ABV
420 IBU
Bristol Brewing Company
Colorado Springs
CO
Mountain
Laughing Lab Scottish Ale
5.0% ABV
19
Brewhouse Series Old Ale
6.0% ABV
27
Old #23 Barley Wine
10.4% ABV
36
Red Baron Octoberfest
5.8% ABV
26.5
20th Anniversary Saison
Broken Compass Brewing
Breckenridge
CO
Mountain
Chili Pepper Pale Ale
6.8
27
Strong Pale ale
6.2
50
Coconut Porter
4.8
27
Broken Plow Brewery
Greeley
CO
Mountain
Signature Chili Wheat
5.6
27.2
Tattyboggler Scottish Ale
6.2
16.6
BRU handbuilt ales & eats
Boulder
CO
Mountain
LOCH Wee Heavy Scotch Ale
8.2% ABV
BEEZEL Belgian Style Golden Ale
9.3% ABV
TWO Imperial Saison
10.7% ABV
Bull & Bush Brewery
Denver
CO
Mountain
Man Beer
4.0 G.P.A
Big Ben Brown Ale
Marriage Golden
The Tower E.S.B.
Captain Midnight
Our 43rd Anniversary
Ice Cream Clone Stout
Cuvee De Notch
PAAS Bier
Saison de Suitcase
Ghoul Fuel
Butcherknife Brewing Company
Steamboat Springs
CO
Mountain
Cannonball Creek Brewing Company
Golden
CO
Mountain
Carbondale Beer Works
Carbondale
CO
Mountain
Carter's Brewing
Billings
MT
Mountain
CAUTION: Brewing Company
Lakewood
CO
Mountain
Card Your Mom Saison
6.9
The Earl
3.5
Honey Matrimony Brown
5.9
PaPa SMaSH
5.5
Big Bunny Cascadian Dark Ale
6.6
Chain Reaction Brewing Company
Denver
CO
Mountain
Chicago Brewing Company
Las Vegas
NV
Mountain
City Star Brewing
Berthoud
CO
Mountain
Bandit Brown
All American IPA
Harley's Honey Wheat
Flood Hound Ale
CODA Brewing Co.
Aurora
CO
Mountain
Kick Drum
4.7
Sleepyhead
6
Dogcatcher
6
The Black Seeds
5.5
Comrade Brewing Company
Denver
CO
Mountain
Superpower IPA
7.2% ABV
IBU: 100
Fresh Hop Superpower IPA
IBU: 100
DEFCON Red
5.2% ABV
IBU: 23
Comrade Bashleigh
5.0% ABV
IBU: 12
Koffee Kream
4.8% ABV
IBU: 30
Copper Kettle Brewing Company
Denver
CO
Mountain
Mexican Chocolate Stout
Sobremesa
Bavarian Helles Lager
Naja Imperial Red IPA
Charlie's Golden Strong Ale
Crabtree Brewing Company
Greeley
CO
Mountain
Crazy Mountain Brewing Company
Avon
CO
Mountain
Neomexicanus Native Pale Ale
6
46
Lava Lake Wit
5.2
15
Horseshoes & Hand Grenades
6
35
Sticky Fingers Fresh Hop Ale
6.3
63
Lawyers, Guns, & Money Barley Wine
10
80
Crow Hop Brewing Co
Loveland
CO
Mountain
Rado's Red Ale
5.9
30
Afternooner IPA
6.5
86
Sleeping Owl Stout
5
33.5
Window Screen Wheat
4.7
21
Loose Tongue Lager
6
32
Kaleidoscope Pale Ale
5.3
52
Crystal Springs Brewing Company
Lousville
CO
Mountain
Solano Chili Beer
6.0% ABV
Wuerzburger Helles Bock
Black Saddle Bourbon Barrel Aged Stout
10.3% ABV
86 IBU
Denver Beer Co
Denver
CO
Mountain
Denver Beer Co. Hefeweizen
4.80%
Denver Beer Co. Saison
5.30%
Cacao Cream Graham Cracker Porter
5.60%
Raspberry Princess Yum Yum
5.30%
5280
5.50%
Denver Pearl Brewing Company
Denver
CO
Mountain
Diebolt Brewing Company, LLC
Denver
CO
Mountain
Wethers Weizenbock
7.3
25
Anton Francois
5.5
36
DILLON DAM BREWERY
DILLON
CO
Mountain
Dostal Alley Brewpub and Casino
Central City
CO
Mountain
DURANGO BREWING CO
Durango
CO
Mountain
Echo Brewing Company
Frederick
CO
Mountain
Balefire Irish Red
4.9
20
Echo Amber
5.2
48
Tri-Town Brown
5
25
Munich Helles
4.9
21
Pumpkin Ale
6.9
8
Frank
10
20
EDDYLINE BREWING
BUENA VISTA
CO
Mountain
Elevation Beer Company
Poncha Springs
CO
Mountain
Apis Quad
10.7
41
8 Second Kolsch
4.5
25
7437 Double IPA
8.3
95
Fanboy
8.5
75
Senorita
8.4
35
Epic Brewing Company – Denver
Denver
CO
Mountain
Big Bad Baptist
Double Skull Doppelbock
Escape to Colorado IPA
Hopulent IPA
Brainless on Cherries
Equinox Brewing Co.
Fort Collins
CO
Mountain
Devilish Details Tripel
8.5
27
Night Ryder Munich Dunkel
5.7
24
Space Ghost IPA
6.4
78
Former Future Brewing Company
Denver
CO
Mountain
Countinghouse
Gadabout
Salted Caramel Prim & Porter
Bourbon Barrel Fermented AND Aged Putin on the Fritz
Flyby
Front Range Brewing Company
Lafayette
CO
Mountain
Trhopical Illusion IPA
6.50%
70
Munichus bALTicus
6.00%
Trapper Lake Tripel
8.10%
21
Homesteader Farmhouse Ale
6.00%
20.3
Funkwerks
Fort Collins
CO
Mountain
Saison
Deceit
Belgian Dubbel
Raspberry Provincial
Glenwood Canyon Brewing Company
Glenwood Springs
CO
Mountain
Hanging Lake Honey Ale
Vapor Cave IPA
St James Irish Red Ale
No Name Nut Brown Ale
Three Mile Scottish Export
Grand Teton Brewing
Victor
ID
Mountain
Bitch Creek ESB
Sweet Grass APA
Snarling Badger Berliner Weisse
Sheep Eater Scotch
Gravity Brewing
Louisville
CO
Mountain
Coolship Pomegranate Wit
5.5
15
Mendacious Belgian Golden Strong
8
28
Jubileum Belgian Peppercorn Ale
8.5
33
Acceleration Double IPA
9.8
98
Great Basin Brewing Company – Sparks
Sparks
NV
Mountain
Grimm Brothers Brewhouse
Loveland
CO
Mountain
3 Golden Hairs
4.60%
40
Little Red Cap
6.30%
29
The Fearless Youth
5.80%
22
The Baron
3.20%
3
Grist Brewing Company
Highlands Ranch
CO
Mountain
Staple IPA
7.1
49
Transition State Kolsch
5.5
25
CALL Me Later Craft Apple Light Lager
5.5
11
Berliner Weisse
5.4
13
Gunnison Brewery
Gunnison
CO
Mountain
Hall Brewing Company
Parker
CO
Mountain
High Hops Brewery
Windsor
CO
Mountain
The Dark One
6.5
45.5
The Noble One
10.6
25.9
The Golden One
6.3
21.2
Horse & Dragon Brewing Company
Fort Collins
CO
Mountain
Picnic Rock Pale Ale
5.4
Sad Panda Coffee Stout
7.6
J Wells Brewery
boulder
CO
Mountain
Jagged Mountain Craft Brewery
Denver
CO
Mountain
Spearhead Saison
7.90%
31
Redpoint Belgo-American Red Rye DIPA
9.00%
80
Barking Marmot Belgo-American Black IPA
7.00%
59
Brett Bagger Barrel Aged Imperial White IPA
Barrel Aged First Descent Old Ale
15.50%
50
Joseph James Brewing Co., Inc.
Henderson
NV
Mountain
Citra Rye Pale Ale
5.4
55
Hop Box Imperial IPA
9.3
88
Bourbon Barrel Imperial Stout
Barrel Aged Rye Wine – 6th Anniversary Beer
Wee Heavy
Kannah Creek Brewing Co.
grand junction
CO
Mountain
Laughing Dog Brewing
Ponderay
ID
Mountain
Lone Tree Brewing Company
lone Tree
CO
Mountain
Lost Highway Brewing Company
Denver
CO
Mountain
Loveland Aleworks
Loveland
CO
Mountain
American Sour Ale w/ Raspberries
Elaine's Coconut Porter
IPA
Dubbel
Hefeweizen
Pro Am: Abe and Laura's Baltic Porter
Lowdown Brewery + Kitchen
Denver
CO
Mountain
Dirty Shame
Fluthered
Patio Pounding Pilz
Black Bessie
Lowdown Porter
Madison River Brewing Company
Belgrade
MT
Mountain
Copper John Scotch Ale
7
19
Dropper IPA
6.5
85
Green Emerger Fresh Hop
6.2
73
October Cadis Oktoberfest
5.8
27
Melvin Brewing
Jackson
WY
Mountain
Melvin IPA
2×4 DIPA
Chchchch cherry bomb wine cooler
Moonlight Pizza and BrewPub
Salida
CO
Mountain
Mountain Sun Breweries – Southern Sun Pub & Brewery
Denver
CO
Mountain
Neptune's Brewery
Livingston
MT
Mountain
New Planet Beer Company
Boulder
CO
Mountain
Gluten-Free Blonde Ale
6
Gluten-Free Brown Ale
5.00%
Gluten-Free Raspberry Ale
5.00%
Gluten-Free IPA
6.00%
Millet Ale
Odd13 Brewing
Lafayette
CO
Mountain
7.10%
78
Odd13 Brewing
Lafayette
CO
Mountain
Professor Hops
6.80%
Odd13 Brewing
Lafayette
CO
Mountain
Zed the Zorcerer
4.30%
Odd13 Brewing
Lafayette
CO
Mountain
Papa Silenus
9.21%
100+
Odd13 Brewing
Lafayette
CO
Mountain
Chainsaw the Princess of Karate
5.76%
Odyssey Beerwerks
Arvada
CO
Mountain
Heliocentric Hefeweizen
Odyssey Beerwerks
Arvada
CO
Mountain
Ghost Drifter Pale Ale
Odyssey Beerwerks
Arvada
CO
Mountain
Psycho Penguin Vanilla Porter
Odyssey Beerwerks
Arvada
CO
Mountain
Clan Warrior Scotch Ale
Odyssey Beerwerks
Arvada
CO
Mountain
Palm Tree Caribbean Lager
Odyssey Beerwerks
Arvada
CO
Mountain
Stealth Schwarzbier
Paradox Beer Company
Woodland Park
CO
Mountain
Pateros Creek Brewing
Fort Collins
CO
Mountain
Bandit Wheat
Pyrite Fresh Hop Pilsner
Arthur's Rauch
7.80%
24
Payette Brewing Company
Garden City
ID
Mountain
Outlaw IPA
6.50%
65
Payette Pale
4.80%
35
Rodeo Rye
4.00%
35
Fly Line Vienna Lager
5.00%
18
Pigeon Head Brewery
Reno
NV
Mountain
Pilsner
4.90%
14
IPL
6.30%
22
Red Rye Lager
7.30%
34
Black Lager
5.50%
8
Pikes Peak Brewing Co.
Monument
CO
Mountain
Ascent Pale Ale
Devils Head Red
Little London English Mild
1302 Red Wine Barrel Aged Belgian Golden Strong
Podwojny IIPA
Pints Brewery and Sports Bar
Laughlin
NV
Mountain
Prost Brewing Company
Denver
CO
Mountain
Pils
4.6
37
Weißbier
4.5
12
Altfränkisches Dunkel Bier
5.9
25
Marzen Oktoberfest
5.8
24
Red Lodge Ales Brewing Co.
Red Lodge
MT
Mountain
Redrock Brewing Co
salt lake city
UT
Mountain
Red Rock Bobcat Brown Ale
6.1
42
Red Rock 20th Anniversary Imperial Red Ale
9.5
Red Rock German Pilsner
4
Red Rock Drioma Russian Imperial Stout
10.1
Redstone Meadery
Boulder
CO
Mountain
Renegade Brewing Company
Denver
CO
Mountain
Consilium Pale Ale
5%
40
Redacted Rye IPA
7%
60
Hammer & Sickle Russian Imperial Stout
9%
60
5:00 Afternoon Ale
5%
25
Hiatus Cold Coffee-Infused Oatmeal Ale
Riff Raff Brewing Company
Pagosa Springs
CO
Mountain
Weapon of Self Destruction Russian Imperial Stout
11.20%
99 Shilling Scottish Ale
6.50%
Black Betty Black Cherry Porter
5.50%
Skallywag english Pale Ale
5.50%
Plebeian Porter
5.50%
Roaring Fork Beer Company
Carbondale
CO
Mountain
Hoppa Road Imperial IPA
8.00%
Street Cred India Rye Red Ale
7.20%
Fall Pub Ale
5%
Rockyard Brewing Company
Castle Rock
CO
Mountain
Sanitas Brewing Company
Boulder
CO
Mountain
Black IPA
6.50%
65
Saison
5.80%
22
IPA
7%
80
Session-Style Belgian Blonde
Just under 5%
roughly 20
Shamrock Brewing Company
Pueblo
CO
Mountain
Shine Brewing Co.
Boulder
CO
Mountain
Liberation Gluten Free Ale
6
Seva Stout
9.2
Bija Brown Ale
7
Pohoda Pilz
5.6
Ska Brewing Company
Durango
CO
Mountain
Estival Cream Stout
Buster Nut Brown
Mole Stout
True Blonde
Modus Hoperandi
Smuggler's Brewpub
Telluride
CO
Mountain
Palmyra Pils
5.10%
15
Black Betty
7.60%
75
High Wire Wet Hop
5.70%
75
Hopnosis Imperial Red Ale
8.10%
85
Juniper Rye Pale Ale
5.40%
32
Snake River Brewing
Jackson
WY
Mountain
Rolling Thunder Dortmunder
5%
32
Monarch Pilsner
5%
38
Sour Panda
12%
Le Serpent Framboise
7%
15
Nice Finnish
7
0
Sockeye Brewing
Boise
ID
Mountain
Sockeye Maibock
6.5
17
Sockeye Winterfest
7.25
85
Power House Porter
6
17
Galena Gold
4.9
21
Station 26 Brewing Co.
Denver
CO
Mountain
Colorado Cream Ale
Euro Pale Ale (a German/Czech hopped pale ale)
Tripel
Black IPA
Bourbon Barrel Aged Robust Porter
Steamworks Brewing Company
Durango
CO
Mountain
Storm Peak Brewing Company
Steamboat Springs
CO
Mountain
Flare Orange Wheat
5.40%
29
40 West Amber Ale
4.9%ABV
20IBUs
Funky Touch Belgian Style Pale Ale
6% ABV
34IBU
TIPA India Pale Ale
5.9% ABV
78IBU
Strange Craft Beer Company
Denver
CO
Mountain
Breakfast Grapefruit IPA
7
60
Watermelon Hefeweizen
Cherry Kriek
5
15
Farmhouse Ale
Pumpkin Porter
6.25
Telluride Brewing Company
Telluride
CO
Mountain
Face Down Brown
5.7
38
Bridal Veil Rye Pale
5.5
72
Fishwater Double IPA
8.5
94
Fishwater Project
11
84
WetHopped American Summer Pale Ale
5.3
75
Tenaya Creek Brewery
Las Vegas
NV
Mountain
Pilsner
5.5
Bonanza Brown
5.6
Hauling Oats Oatmeal Stout
5.7
702 Pale Ale
5.2
The Brew on Broadway (The BoB)
Englewood
CO
Mountain
Shadyside Blonde DHA
4.50%
23.5
Social Club Milk Stout
5.2
19.5
Tuileries IPA
6.7
79
Cinderella Twin Double IPA
10.2
135
Placer ESB
6.7
69
The Fort Collins Brewery (FCB)
Fort Collins
CO
Mountain
1020 Pale Ale –
5.3
40
Barnaby, Barley Wine
9.4
60
Oktoberfest –
5.4
24
Hop Head Squared (Imperial Red Ale)
8
85
The Post Brewing Company
Lafayette
CO
Mountain
The Sandlot
Denver
CO
Mountain
The Very Nice Brewing Company
Nederland
CO
Mountain
The Walter Brewing Company, Walter's Beer LLC
Pueblo
CO
Mountain
Walter's Premium Pilsner
5.4
Walter's Bock
7.6
Steel City Steam (California Common)
6.4
Tivoli Brewing Company
Black Hawk
CO
Mountain
TRiNiTY BREWiNG Co.
Colorado Springs
CO
Mountain
Twisted Pine Brewing Company
Boulder
CO
Mountain
Big Shot Espresso Stout
6
West Bound Braggot
8.5
Hop Zealot
7.4
70
Billy's Chilies
5.2
Agaveras
7.1
52
Two Rascals Brewing Co.
Montrose
CO
Mountain
American Wheat
English Style IPA
American Amber
Two22 Brew
Centennial
CO
Mountain
Saison
7
24
Red Cinnamon
7.6
20
Milk Stout
5.25
73
Patio Peach
5.2
10
Upslope Brewing Company
Boulder
CO
Mountain
Brown Ale
Craft Lager
Pumpkin Ale
Belgian Pale Saison
Saison
Will also release a few suprises TBA
Verboten Brewing
Loveland
CO
Mountain
Angry Banjo
Roll in Ze' Hay
In Love With Summer
Pure Imagination
Mountain Man
Pro-Am: Crossroads
Vindication Brewing Company
Boulder
CO
Mountain
Momentum Pale Ale
American Bold Ale
Premium Session Bold Ale
Westminster Brewing Co.
Westminster
CO
Mountain
12 Apostles
6.1
23
1066
4.7
30
Irish Ale
5.1
25
American Pale
4.9
47
Moses
5.5
38
Wild Woods Brewery
Boulder
CO
Mountain
Gin Barrel Aged Treeline
7.5
65
Honey Nut Blonde
5.9
21
Tropical Paradise IIPA
10.2
90
Ponderosa Porter
5.3
40
Superflower Pale Ale
5.6
38
Wiley Roots Brewing Company
Greeley
CO
Mountain
Super 77 Wheat
4.7
Red Wiley Amber
5.8
Haystack Kolsch
#34 Oatmeal Stout
Wind River Brewing Co.
Pinedale
WY
Mountain
Wind River Blonde
5
Wyoming Pale Ale
7.2
Gayle Force Pale Ale
5.7
Out of Order Porter
5.4
Stom Bomb Stout
7.4
Wit's End Brewing Company
Denver
CO
Mountain
Green Man Ale
Wilford
Jean-Claude Van Blond
Messenger Porter
Dubbel Impact
Wonderland Brewing Company
Broomfield
CO
Mountain
Before Breakfast Black IPA
8
65
Probably Probably Porter
5.3
Alice
5.5
3 Putt Pale Ale
5.5
35
Plum(b)Crazy Sour
3.8
Zwei Brüder Brewing
Fort Collins
CO
Mountain
Pils
5.2
37
Pale
Dunkel
5.2
20
Weiß
5.5
12
Überbrew
Billings
MT
Mountain
Golden Ticket (English summer ale)
alt 0220 (German Style Altbier)
Alpha Force (IPA)
Black Hops Tactical IPA
White Noise (hefeweizen)
New England
Allagash Brewing Company
Portland
ME
New England
Allagash White
5%
Allagash Saison
6.10%
Allagash Tripel
9%
Midnight Brett
7.30%
Coolship Resurgam
6.30%
Brutopia Brewpub and Kitchen (Brutopia Brewery is in Montreal)
Cranston
RI
New England
Firefly Hollow Brewing Co.
Bristol
CT
New England
Moonrise Amber
6.3
40
Red Lantern
5.70%
25
Toadstool
5.60%
23
Lizard Breath
6.60%
75
Jack's Abby Brewing
MA
New England
Hoponius Union
6.70%
65
Smoke & Dagger
5.80%
25
Copper Legend
5.70%
22
Fire in the Ham
5.40%
20
Leisure Time Lager
4.80%
15
Long Trail Brewing Company
Framingham
VT
New England
Chelsea to post pour list.
Otter Creek Brewing Company
Middlebury
VT
New England
Revival Brewing Company
Providence
RI
New England
Burnsider pale ale
5.50%
55
Zeppelin Hefewisen
5%
12
Double Black IPA
8.50%
85
Saison American Farmhouse Ale
6.50%
22
Conga Belgian Double IPA
9.50%
85
Shipyard Brewing Company
Portland
ME
New England
Shipyard Black IPA
6.20%
60
Shipyard Monkey Fist IPA
6.9%%
67.5
Shipyard Bourbon Barrel Aged Double Scottish
32
Shipyard Pumpkinhead
4.5%%
Sea Dog Sunfish
4.60%
10
Stark Brewing Company
Manchester
NH
New England
Milly's Oatmeal Stout
4.90%
35
Mt. U Cream Ale
4.30%
19
Bo's Scotch Ale
9.50%
25
Grumpy Pumpkin Ale (made w/ 400lb real pumpkin)
5%
14.6
The Harpoon Brewery
Boston
MA
New England
Harpoon IPA
5.90%
42
Harpoon Leviathan IPA
10%
90
Harpoon Octoberfest
5.30%
32
Harpoon 100 Barrel Series Cambridge Uncommon
6.9
66
UFO White
4.80%
11
Trinity Brewhouse
Providence
RI
New England
TWO ROADS BREWING COMPANY
Stratford
CT
New England
Road 2 Ruin Double IPA
8%
Roadsmary's Baby Pumpkin Ale
7%
Urban Funk Wild Ale
6%
No Limits Hefeweizen
Wormtown Brewery
Worcester
MA
New England
Mid-Atlantic
Adroit Theory Brewing
Purcellville
VA
Mid-Atlantic
Fear is Your Only God (Sauternes Barrel Aged)
Legion (Red Wine Barrel Aged)
Day of the Dead
approx 14%
Zero
AleWerks Brewing Co.
Williamsburg
VA
Mid-Atlantic
Apocalypse Ale Works
Forest
VA
Mid-Atlantic
Atlas Brew Works
washington
DC
Mid-Atlantic
District Common
5.10%
35
Rowdy
6.20%
60
Town & Country
8.20%
20
Barren Hill Tavern and Brewery
Lafayette Hill
PA
Mid-Atlantic
Barren Hill Session Saison
3%
Barren Hill Odinator Double Bock
8.90%
Barren Hill Biere De Extra
9%
Barren Hill Belgian Gold
8%
Barren Hill Baltic Porter
8.40%
Battlefield Brewery
Fredericksburg
VA
Mid-Atlantic
Blue Mountain Barrel House
Arrington
VA
Mid-Atlantic
Blue Point Brewing Co.
Patchogue
NY
Mid-Atlantic
ESB
Toasted Lager
Rastafa Rye Ale
Dry Stout
Wet Hop Pilz
Brooklyn Brewery
Brooklyn
NY
Mid-Atlantic
Sorachi Ace bottles
Cuvee Noire bottles
Local 1 bottles
Weizenhamme
Blast!
Captain Lawrence Brewing
Elmsford
NY
Mid-Atlantic
Champion Brewing Company
Charlottesville
VA
Mid-Atlantic
Missile IPA
7%
65
Killer Kolsch
5%
35
Stickin' in my IPA
7.50%
70
Black Me Stout
6%
40
Tart Berliner Weisse
3%
4
Motherless Mild
4%
Conyngham Brewing Company
Conyngham
PA
Mid-Atlantic
Hefeweizen
Imperial Oatmeal Stout
Jalapeno Lager
Crossroads Brewing Company
Athens
NY
Mid-Atlantic
Outrage IPA
7%
90
Black Rock Stout
6.80%
55
Maggie's Farmhouse Ale
6.70%
30
Clifford the Big Red Ale
6%
50
DC Brau Brewing Company
Washington
DC
Mid-Atlantic
The Penn Quarter Porter
5.50%
The Tradition
5%
The Citizen
7%
El Hefe Speaks!
5.30%
On The Wings of Armageddon
9.20%
Denizens Brewing Co
Silver Spring
MD
Mid-Atlantic
Southside Rye IPA
7.20%
Big Red Norm
7.60%
Lowest Lord
5.30%
Born Bohemian
4.80%
Devils Backbone Brewing Company – Basecamp
Roseland
VA
Mid-Atlantic
Ale of Fergus
4.1
18
Alt Bier
5.60%
30
Berliner Metro Weisse
3.80%
10
Danzig
8.00%
28
Devils Backbone Brewing Company Outpost
Gold Leaf Lager
4.50%
17
Old Virginia Dark
4.10%
19
Schwartz Beer
5.10%
18
Turbo Cougar
6.50%
22
Vienna Lager
4.90%
18
Empire Brewing Company
Syracuse
NY
Mid-Atlantic
Local Grind
7.20%
Schwartz Ale
5.60%
Golden Dragon
7.70%
White Aphro
6.30%
Saison
5.60%
Erie Brewing Company
Erie
PA
Mid-Atlantic
Mad Anthony's APA
5.50%
40
Railbender Ale
6.80%
26
Derailed Ale
5%
17
Erie Coffee Stout
Soleil Shandy
3.50%
15
Flying Dog Brewery
Frederick
MD
Mid-Atlantic
Dead Rise OLD BAY Summer Ale
5.60%
25
Dogtoberfest Marzen
5.6%%
30
Bloodline Blood Orange Ale
7%%
40
The Truth Imperial IPA
8.7%%
120
Vintage 2011 Horn Dog Barleywine
10.2%%
45
Free Will Brewing Company
Perkasie
PA
Mid-Atlantic
Free Will Hoppy Pilsner
4.80%
C.O.B
8.30%
Chasing The Dragon Imperial IPA
9.90%
SAFEWORD – Mango Habanero Imperial IPA
11%
Community Kolsch
4.80%
Full Pint Brewing Company
North Versailles
PA
Mid-Atlantic
White Lightning
6%
18
Gus IPA
8%
100+
Chinookie IPA
7.10%
103.1
Full Tilt Brewing
Baltimore
MD
Mid-Atlantic
Baltimore Pale Ale
6.30%
55
Berger Cookie Chocolate Stout
6%
36
Hop Harbor
8.30%
95
Patterson Pumpkin
9.00%
48
Golden Avalanche Brewing Company
Kutztown
PA
Mid-Atlantic
Great American Restaurants
Centreville
VA
Mid-Atlantic
GAR Pale Ale
5.80%
45
Crazy Jackass Ale
5.30%
24
Octoberfest Lager
5.90%
19
Yellow Devil Pilsner
5.70%
40
Iron Horse Lager
5.40%
26
Great South Bay Brewery
Bay Shore
NY
Mid-Atlantic
Niko Weisse
4%
5
Wild & Cray Rye IPA
7%
60
Dirty Deeds Russian Imperial Stout
10%
60
Jetty Cream Ale
5.50%
20
Splashing Pumpkin Ale
5%
25
Basil In The Rye
6.50%
60
Greenport Harbor Brewing Company
Greenport
NY
Mid-Atlantic
Gun Hill Brewing Company
Bronx
NY
Mid-Atlantic
Gun Hill Gold
Gun Hill Pomegranate Wheat
Void of Light
7.90%
Hardywood Park Craft Brewery
Richmond
VA
Mid-Atlantic
Heavy Seas Beer
BALTIMORE
MD
Mid-Atlantic
Iron Hill Brewery & Restaurant – Newark
Wilmington
DE
Mid-Atlantic
Blackburn Stout
5.60%
40
Abbey Dubbel
6.90%
25
Gold Digger IPA
6.00%
65
Bedotter
9.50%
38
Saison Chateau
6.20%
30
Rye of the Tiger
6%
60
Russian Imperial Stout
9.80%
75
F.Red
7%
15
The Cannibal
8%
31
Vienna Red Lager
4.40%
22
Jailbreak Brewing Company
Laurel
MD
Mid-Atlantic
Welcome To Scoville
6.90%
Big Punisher
9.10%
Made Wit Basil
5.00%
Into The Dark
6.50%
Dusk Till Dawn aged in Blanton's barrel
13%
Kane Brewing Company
Ocean
NJ
Mid-Atlantic
Head High
6.50%
Ripple
4.60%
Morning Bell
9.20%
A Night to End All Dawns
12.40%
Keegan Ales
Kingston
NY
Mid-Atlantic
Mother's Milk (Milk Stout)
5%
Joe Mama's Milk (Coffee Milk Stout)
8%
Super Kitty (American Strong Ale)
12%
Lickinghole Creek Craft Brewery
Goochland
VA
Mid-Atlantic
Magic Beaver Belgian-Style Pale Ale
5.5
Three Chopt Tripel
9.30%
Batchelors Delight:
12.00%
Bourbon Barrel Three Chopt Tripel
11.30%
Nuclear Nugget Imperial Honey IPA
10.50%
Estate Series Rosemary Saison
6.80%
Enlightened Despot Bourbon Barrel Russian Imperial Stout.
11.30%
Lost Rhino Brewing Co.
Ashburn
VA
Mid-Atlantic
Rhinofest
5.50%
21
Final Glide
5.40%
14
Meridian Kolsch
5%
25
Santa's Package
5.50%
25
Genuis Loci Series:Exesus Sanctum
6%
15
Mad Fox Brewing Company
Falls Church
VA
Mid-Atlantic
Neshaminy Creek Brewing
Croydon
PA
Mid-Atlantic
Nodding Head Brewing Co.
Philadelphia
PA
Mid-Atlantic
North Country Brewing Co.
Slippery Rock
PA
Mid-Atlantic
O'Connor Brewing Company, LLC
Norfolk
VA
Mid-Atlantic
Great Dismal
7.5
65
Norfolk Canyon
5.5
40
O'Connor's Dry Irish Stout
4.7
55
Red Nun
5.5
35
All-In Wet Hop Wheat
5
52
Parkway Brewing Co
Salem
VA
Mid-Atlantic
Pennsylvania Brewing Co.
Pittsburgh
PA
Mid-Atlantic
Penn Dark
5%
25
Penn Kaiser Pils
5%
45
PENNdemonium
7%
17
St. Nikolaus Bock Brewer's Reserve
9%
25
Port City Brewing Company
Alexandria
VA
Mid-Atlantic
Optimal Wit
4.90%
15
Downright Pilsner
4.80%
43
Oktoberfest
5.50%
24
Ways & Means
4.50%
55
Monumental IPA
6.30%
57
Port Jeff Brewing Company
Port Jefferson
NY
Mid-Atlantic
Prism Brewing Company
North Wales
PA
Mid-Atlantic
Round Guys Brewing Company
Lansdale
PA
Mid-Atlantic
The Berliner
Dead Souls Pumpkin Porter
Fear of a Brett Planet
Sanctified
Saranac Brewery
Utica
NY
Mid-Atlantic
Saranac Legacy IPA
6.5
60
Saranac Pale Ale
5.5
32
Saranac Pumpkin Ale
5.1
15
Saranac Long John Lager
5.5
25
Utica Club
5
Saucony Creek Brewing Company
Kutztown
PA
Mid-Atlantic
ShawneeCraft Brewing Company
Shawnee On Delaware
PA
Mid-Atlantic
Apiarius
5.50%
Double Pale Ale
7.20%
Raspberry Blanche
5.50%
Raspberry Berliner Weiss
Shmaltz Brewing Company
Clifton Park
NY
Mid-Atlantic
SingleCut Beersmiths
Astoria
NY
Mid-Atlantic
Sixpoint Brewery
Brooklyn
NY
Mid-Atlantic
Sly Fox Brewing Company
Pottstown
PA
Mid-Atlantic
South Street Brewery
Charlottesville
VA
Mid-Atlantic
Starr Hill Brewery
Crozet
VA
Mid-Atlantic
Whiter Shade of Pale White IPA
7.50%
45
Grateful Pale Ale
4.70%
26
The Love German Hefeweizen
4.60%
9
Sabbath Black IPA
7.20%
55
Stewart's Brewing Company
Bear
DE
Mid-Atlantic
Strangeways Brewing
Richmond
VA
Mid-Atlantic
Delightfully Immoral Grisette
5.80%
39
Wake Me Up Before You Gose
4.60%
10
Überlin Berliner Weiss
4.75%
13
Martian Spring Bière de Mars
7.35%
40
Soledad
The Morgantown Brewing Company
Morgantown
WV
Mid-Atlantic
80 Shilling Scotch Ale
4.90%
23
Jesco's White IPA
5.90%
40
Oktoberfest
5.60%
22
Bergsteiger Hefe-Weizen
4.90%
13
First Shift Coffee Porter
5.60%
30
Three Notch'd Brewing Co.
Charlottesville
VA
Mid-Atlantic
Troegs Brewing Company
Hershey
PA
Mid-Atlantic
Perpetual IPA
7.50%
85
Troegenator Double Bock
8.20%
25
LaGrave
8%
31
Hop Knife Harvest Ale
6.20%
87
Mad Elf Ale
11.00%
15
Two Goats Brewing LLC
Burdett
NY
Mid-Atlantic
Dirty Shepard Brown Ale
4.90%
Cream Ale
7.40%
XIPA
8.90%
Danger Goat Blonde Dopple Bock
10.50%
Whiskey Richard
12.50%
Union Craft Brewing
Baltimore
MD
Mid-Atlantic
Blackwing Lager
4.80%
Anthem Golden Ale
5%
46
Old Pro
4.20%
66
Balt Altbier
5.60%
67
Upstate Brewing Company, LLC
Elmira
NY
Mid-Atlantic
Common Sense Ale
5.3
22
IPW
6.5
70
Victory Brewing Company
Downingtown
PA
Mid-Atlantic
Weyerbacher Brewing Company
Easton
PA
Mid-Atlantic
Tarte Nouveau
3.90%
Riserva 2014
11.40%
Imperial Pumpkin Ale
8%
Merry Monks
9.30%
Yards Brewing Company
Philadelphia
PA
Mid-Atlantic
Philadelphia Pale Ale
4.60%
37
General Washington's Tavern Porter
7%
34
Poor Richard's Tavern Spruce
5%
13
Brawler
4.20%
12
Extra Special Ale (ESA)
6%
44
Great Lakes
5 Rabbit Cervezeria
Bedford Park
IL
Great Lakes
612Brew
Minneapolis
MN
Great Lakes
Arcadia Brewing Company
Battle Creek
MI
Great Lakes
HopMouth
8.1
55
Arcadia Brewing Company
Battle Creek
MI
Great Lakes
Loch Down
8.5
63
Arcadia Brewing Company
Battle Creek
MI
Great Lakes
Cereal Killer
10
60
Arcadia Brewing Company
Battle Creek
MI
Great Lakes
Imperial Stout
9.5
82
Arcadia Brewing Company
Battle Creek
MI
Great Lakes
Rapunzel
6.4
48
Begyle Brewing
Chicago
IL
Great Lakes
Bell's Brewery Inc.
Galesburg
MI
Great Lakes
Boon Companion
Kal-Haven Ale
Two-Hearted
Porter
Brau Brothers Brewing Co
Marshall
MN
Great Lakes
Bancreagie Peated Scotch Ale
7.6
20
Ring Neck Nut Braun Ale
6.8
24
Old 56
4.2
6
MooJoos
5.8
24
Sheephead
7.7
88
BrickStone Brewery
Bourbonnais
IL
Great Lakes
Brugge Brasserie
Indianapolis
IN
Great Lakes
Buckeye Lake Brewery
Buckeye Lake
OH
Great Lakes
Little Egypt Beer
Carbondale
IL
Great Lakes
Central Waters Brewing Company
Amherst
WI
Great Lakes
Chicago Beer Company
Elgin
IL
Great Lakes
Christian Moerlein Brewing Co
Cincinnati
OH
Great Lakes
Church Street Brewing Co
Itasca
IL
Great Lakes
Heavenly Helles Lager
5.4
20
Church Street Brewing Co
Itasca
IL
Great Lakes
Magisterium Maibock
6.5
22
Church Street Brewing Co
Itasca
IL
Great Lakes
Itascafest Marzen
5.1
24
Columbus Brewing Company
Columbus
OH
Great Lakes
Dalton
4.5
45
Columbus Brewing Company
Columbus
OH
Great Lakes
Fool's Gold
4.7
28
Columbus Brewing Company
Columbus
OH
Great Lakes
Bodhi
8
85
Columbus Brewing Company
Columbus
OH
Great Lakes
Creeper
10
100
Daredevil Brewing Co.
Shelbyville
IN
Great Lakes
Lift Off IPA
7.2
72
Rip Cord Double IPA
9
90
Vacation Kolsch
5
20
Dark Horse Brewing Company
Marshall
MI
Great Lakes
DESTIHL Brewery
Bloomington
IL
Great Lakes
Hoperation Overload Double IPA
9.7
89
Strawberry Blonde Ale
5.2
15
Vertex IPA
6.3
76
Wild Sour Series: Counter ClockWeisse Berliner Weisse
3
4
Wild Sour Series: Lynnbrook Raspberry Berliner Weisse
3
4
Wild Sour Series: Here GOSE Nothin'
5.5
12
Wild Sour Series: Flemish Amber
6.5
15
Wild Sour Series: Adambier
9
40
Saint Dekkera Reserve Sour Ale Series: Sour Quad
11
30 (though perceived IBUs will vary due to extensive aging)
Saint Dekkera Reserve Sour Ale Series: Sour Crabapple
5.5
15 (though perceived IBUs will vary due to extensive aging)
Dragonmead Microbrewery
Warren
MI
Great Lakes
Elevator Brewing Co.
Columbus
OH
Great Lakes
Bleeding Buckeye Red Ale
5.7
Hefer-weizen
5.5
Octoberfest
5.9
Horny Goat
7.5
Mogabi
5
Emmett's Brewing Co.
West Dundee
IL
Great Lakes
Empirical Brewery
Chicago
IL
Great Lakes
Evil Czech Brewery
Mishawaka
IN
Great Lakes
Excel Bottling Company
Breese
IL
Great Lakes
Fitger's Brewhouse
Duluth
MN
Great Lakes
Flossmoor Station Brewing Company
Flossmoor
IL
Great Lakes
Forbidden Root Brewing
Chicago
IL
Great Lakes
Forbidden Root
4.2
7
Sublime Ginger
3.8
14
Shady Character
6.7
33
Fountain Square Brewery
Indianapolis
IN
Great Lakes
Four Fathers Brewing
Valparaiso
IN
Great Lakes
Griffin Claw Brewing Company
Birmingham
MI
Great Lakes
Hailstorm Brewing Co
Tinley Park
IL
Great Lakes
Hamburger Mary's Andersonville Brewing Co.
Chicago
IL
Great Lakes
Haymarket Pub & Brewery
Chicago
IL
Great Lakes
Defender American Stout
7.5
Speakerswagon Pilsner
5
Last Chance Belgo IPA
7.8
Indignant
11
Aleister American Strong pale
7
Hoppin' Frog Brewing Co.
Akron
OH
Great Lakes
B.O.R.I.S. Oatmeal Imperial Stout
9.4
60
Barrel-Aged Naked Evil Belgian-style Barley Wine
11.3
48
Barrel-Aged B.O.R.I.S. Oatmeal Imperial Stout
6.4
60
Frog's Hollow Double Pumpkin Ale – GABF Gold 2010
8.4
7.3
Horny Goat Brewing Co.
Milwaukee
WI
Great Lakes
Horny Blonde
6.3
65
HornyCopia
6.3
21
Oktoberfest
5.6
25
WisconZin IPA
5
20
Hunter's Brewing
Chesterton
IN
Great Lakes
Lady Greensleeves English-style IPA
7
Bowline Roggenbier
5.6
Indeed Brewing Company
Minneapolis
MN
Great Lakes
Midnight Ryder Black IPA
6.5
80
Sweet Yamma Jamma Sweet Potato Ale
5
10
JAFB Wooster Brewery
Wooster
OH
Great Lakes
Jolly Pumpkin Artisan Ales
Dexter
MI
Great Lakes
Ale Absurd
Vivos Y Muertos
Luciernaga
Weizen Bam
Kuhnhenn Brewing Co
Warren
MI
Great Lakes
Latitude 42 brewing Co.
portage
MI
Great Lakes
Lil sunshine golden ale
Powerline porter robust porter
Poppin pils bohemian pilsner
One for the rogue chocolate rye stout
Listermann/Triple Digit Brewing Company
Cincinnati
OH
Great Lakes
Triple Digit Brewing Chickow! Hazelnut Double Brown Ale
10
Listermann Brewing Company Cincinnati Red Ale
5
Listermann/Lymestone E.S. Bee
5.5
Listermann Brewing Company Nutcase Peanut Butter Porter
6.7
Listermann Brewing Company Friar Bacon Smoked Bock
7.2
Triple Digit Brewing Company Cinnamon Roll Chickow! Hazelnut Double Brown Ale
10
Lucid Brewing
Minnetonka
MN
Great Lakes
AIR
4.5
15
FOTO
6.5
65
GOSLAR
5
ORA
6.5
30
SILO
6.5
19
Mad Anthony Brewing Company
Fort Wayne
IN
Great Lakes
MadTree Brewing Company
Cincinnati
OH
Great Lakes
PyscHOPAthy
6.9
70
Lift
4.7
11
Axis Mundi
10
72
Gin Barrel Aged Salazar
Galaxy High
10.2
120
Middle Brow Beer Co.
Chicago
IL
Great Lakes
Keep It Copacetic
Robyn
Minneapolis Town Hall Brewery
Minneapolis
MN
Great Lakes
MobCraft Beer
Madison
WI
Great Lakes
Petrichor
9.5
BatShit Crazy
5.6
Sour Support
4.5
Hop Gose The Grapefruit
4.5
Arabian Date Night
11.5
Moody Tongue Brewing Company
Chicago
IL
Great Lakes
Shaved Black Truffle Pilsner
5
Steeped Emperor's Lemon Saison
6.3
Cold-Pressed Paw Paw Belgian
5.5
Brandied Purple Raspberry Belgian Dubbel
6.5
Crushed Green Coriander Wit
5
Nevin's Brewing Company
Plainfield
IL
Great Lakes
New Glarus Brewing Company
New Glarus
WI
Great Lakes
One Trick Pony Brewery
Lansing
IL
Great Lakes
Ore Dock Brewing Company
Marquette
MI
Great Lakes
Reclamation IPA
7
70
Porter
5.4
28
Belgian Wit
6.1
Saison
7.1
Dream Weaver
5.9
Penrose Brewing Company
Geneva
IL
Great Lakes
Proto Gradus – Belgian-inspired Single Ale
4
18
P-2 – Belgian-inspired Pale Ale
5.4
45
Navette – Belgian-inspired Black Ale
6
28
Desirous – White IPA
6.2
60
Redwood Brewing Co
Flint
MI
Great Lakes
Kick Start My Arse
Dubbel Trubbel
Alldunup
Cream Stout
Revolution Brewing
Chicago
IL
Great Lakes
Red Skull
Galaxy Hero
6.6
Anti-Hero
6.5
Oktoberfest
5.7
Rhinegeist Brewery
Cincinnati
OH
Great Lakes
Truth IPA
Cougar Blonde
Uncle British Mild
Fiction Belgian XPA
Saber Tooth Tiger Imperial IPA
Right Brain Brewery
Traverse City
MI
Great Lakes
Blue Magic
Looping Owl
Schrute Farms
Spear Beer
Thai Peanut
Angel's Nectar
Rochester Mills Beer Co.
Rochester
MI
Great Lakes
Scratch Brewing Company
Ava
IL
Great Lakes
Nettle-Ginger Saison
Mumm
Burdock Sahti
Brett Gruit Stout
105
SlapShot Brewing Company
Chicago
IL
Great Lakes
McLaughlin's RedEye
5.8
1926 – rye pale ale
5.4
Leather Leisure Suit – extra special bitter
5.4
Solemn Oath Brewery
Naperville
IL
Great Lakes
Snaggletooth Bandana
6.5
85
Chubgutz
5.5
45
Butterfly Flashmob
7.2
87
Major Big Time
6
115
Heavyweight Ticklefight Champion of the World
12
70
Sprecher Brewing Co.
Glendale
WI
Great Lakes
Black Bavarian
Special Amber
Irish Stout
Shakparo
Beyond Braggot 2014
Stevens Point Brewery
Stevens Point
WI
Great Lakes
Point Onyx Black Ale
Point Oktoberfest
Whole Hog Pumpkin Ale
Whole Hog Espresso Stout
JP's Yabba Dhaba Chai Tea Porter
Summit Brewing Company
Saint Paul
MN
Great Lakes
Sun King Brewery
Indianapolis
IN
Great Lakes
Sunlight Cream Ale
Barrel Aged 666
Barrel Aged 777
Kung Pow Brett
The Freehouse
Minneapolis
MN
Great Lakes
The Rivertown Brewing Company, LLC
Lockland
OH
Great Lakes
Thirsty Dog Brewing Co
Akron
OH
Great Lakes
Three Floyds Brewing Co
Munster
IN
Great Lakes
Tighthead Brewing Company
Mundelein
IL
Great Lakes
Tin Man Brewing Company
Evansville
IN
Great Lakes
Circuit Bohemian Pilsner
5
30
Apricot Sour Ale
5.2
12
Milk and Coffee Porter
5.8
40
Maker's 46 Stave-aged Csar
12
90
Abuelita En Fuego
7.5
24
Titletown Brewing Co
Green Bay
WI
Great Lakes
Johnny "Blood" Red
6
20
Dark Helmet Schwartzbier
5
25
Green 19 IPA
6.5
55
CTRL "ALT" DELETE
5.5
35
Stammtisch Lager
5
20
Tow Yard Brewing Company
Indianapolis
IN
Great Lakes
Transient Artisan Ales
Lansing
IL
Great Lakes
Obelu Brett saison
8
28
Presque Flemish red
7.5
12
Bêtise American sour brown/Oude bruin
8.3
8
Wayward 100% Brett pale ale
6
38
Salarium Gose
5
4
Triton Brewing Co.
Indianapolis
IN
Great Lakes
Soul Crusher IPA
6.2
66.6
Hatch Blower IPA
7
70
Fieldhouse Wheat
25
5.4
Turoni's Main Street Brewery
Evansville
IN
Great Lakes
Two Brothers Brewing Co.
Warrenville
IL
Great Lakes
TwoDEEP Brewing Co.
Indianapolis
IN
Great Lakes
KnightStick Cream
4.7
28.1
Red Sunday Irish
5.9
11.5
Upland Brewing Company – Production Facility
Bloomington
IN
Great Lakes
Coastbuster Imperial IPA
8.5
65
Oktoberfest
6.7
20
Campside
4.5
50
Champagne Velvet
5.5
29
Wheat Ale
4.7
15
Warped Wing Brewing Co.
Dayton
OH
Great Lakes
Weasel Boy Brewing Company LLC
Zanesville
OH
Great Lakes
Willoughby Brewing Company
Willoughby
OH
Great Lakes
Peanut Butter Cup Coffee Porter
30
5.5
Cosmic IPA
66
6.5
Hazy Days
20
5.3
Kaiserhof
22
5
Rosana
26
5.8
ZwanzigZ Brewing
columbus
IN
Great Lakes
ZümBier
Waukegan
IL
Great Lakes
Hootch #5′ Double American Pale Ale
7.8
39
Unda Cova Brudda' Imperial Rye India Black Ale
9.75
90
Southeast
Abita Brewing Company
Abita Springs
LA
Southeast
Andygator
Purple Haze
Pecan
Octoberfest
Abbey Ale
Back Forty Beer Company
Gadsden
AL
Southeast
Truck Stop Honey Brown
6
18
Fence Post Session Ale
4.5
22
Freckle Belly IPA
7.5
82
Paw Paw Peach Wheat
5.5
14
Bayou Teche Brewing
Arnaudville
LA
Southeast
BearWaters Brewing Company
waynesville
NC
Southeast
Blackstone Brewing Company
Nashville
TN
Southeast
BlueTarp Brewing Co.
Decatur
GA
Southeast
Brewery 85
Greenville
SC
Southeast
Coppertail Brewing
Tampa
FL
Southeast
Core Brewing & Distilling Co.
Springdale
AR
Southeast
Cumberland Brewery
Louisville
KY
Southeast
Darwin Brewing Company
bradenton
FL
Southeast
Deep River Brewing Company
Clayton
NC
Southeast
Due South Brewing Co.
Boynton Beach
FL
Southeast
Eagle Creek Brewing Company
Statesboro
GA
Southeast
Spot Tail Light Blonde
4.2
Grassroots Lemon Lime Hefe
6.00%
Low Country Pale Ale
5.40%
River Street Praline Brown
6.40%
One More Time Baltic Porter
Fat Bottom Brewing Inc
Nashville
TN
Southeast
Ginger Wheat
4.60%
Black Betty
5.10%
Ida Golden Ale
6.20%
Ruby Red Ale
5.00%
Foothills Brewing
Winston-Salem
NC
Southeast
Hoppyum IPA
6.3
70
Jade IPA
7.40%
86
September IPA of the Month
6.00%
72
Sexual Chocolate
9.75%
85
Cottonwood Pumpkin Ale
5.30%
5.2
Frothy Beard Brewing Company
North Charleston
SC
Southeast
The Albatross IPA
7.00%
The Board Slide Rye
5.00%
Tides of Galway Irish Red
7.00%
¡Ándale! Pale Ale
5.30%
Funky Buddha Brewery
Oakland Park
FL
Southeast
Floridian Hefeweizen
Small Axe Big IPA
Barrel-Aged Nikolai Vorlauf Imperial Stout
No Crusts Peanut Butter and Jelly Brown Ale
Last Snow Porter
Ghost River Brewing
Memphis
TN
Southeast
Grayton Beer Company
Santa Rosa Beach
FL
Southeast
30A Beach Blonde
4.6
13
White Dunes
5.10%
18
1890 Founder's Ale
6.20%
42
Grayton Pale Ale
5.60%
49
Gourdgeous
5.40%
10
Holy City Brewing
N. Charleston
SC
Southeast
Pluff Mud Porter
5.50%
Holy City Pilsner
5%
Washout Wheat
5.30%
Funkel Dunkel
4.80%
Yeast Wrangler
9.50%
Intuition Ale Works
Jacksonville
FL
Southeast
Lonerider Brewing Company
Raleigh
NC
Southeast
McHale's Brewhouse
Chattanooga
TN
Southeast
The Apollo
5.20%
33
Scottish Pride
5.00%
22
The Dixie Blonde
3.90%
18
Bloody IPA
6.10%
69
The MudSlinger
5.50%
57
Moon River Brewing Company
Savannah
GA
Southeast
Mother Earth Brewing
Kinston
NC
Southeast
Nantahala Brewing Company, Inc.
Bryson City
NC
Southeast
Noon Day IPA
6.00%
51
Devil's Courthouse Belgian Golden Strong
9.50%
22
Bryson City Brown
3.80%
14
Pattons Run Porter
4.50%
13
NoDa Brewing Company
Charlotte
NC
Southeast
Ramble on Red
Monstro
Hop, Drop 'n Roll
Olde Voyager
NOLA Brewing Company
New Orleans
LA
Southeast
Frank Carpenter
Olde Hickory Brewery
Hickory
NC
Southeast
Oyster House Brewing Company
Asheville
NC
Southeast
Palmetto Brewery
Charleston
SC
Southeast
Red Hare Brewing Company
Marietta
GA
Southeast
River Dog Brewing Company
Ridgeland
SC
Southeast
River Rat Brewery
columbia
SC
Southeast
RJ Rockers Brewing Co
Spartanburg
SC
Southeast
Saddlebock Brewing
Springdale
AR
Southeast
Southbound Brewing Co.
Savannah
GA
Southeast
Swamp Head Brewery
Gainesville
FL
Southeast
Swamp Rabbit Brewery and Taproom
Greenville
SC
Southeast
Terrapin Beer Co
Athens
GA
Southeast
Hi-5
5.9
80
Recreational Ale
4.7
42
Midnight Monk
9.8
88
Moo-Hoo
6
30
Capt'n Krunkles
7.5
90
The Black Abbey Brewing Company
Nashville
TN
Southeast
The Bluegrass Brewing Company
Louisville
KY
Southeast
The Olde Mecklenburg Brewery
Charlotte
NC
Southeast
Thomas Creek Brewery L.L.C.
Greenville
SC
Southeast
West Sixth Brewing
Lexington
KY
Southeast
West Sixth IPA
West Sixth Amber
Lemongrass American Wheat
Pay it Forward Cocoa Porter.
White Street Brewing Co.
Wake Forest
NC
Southeast
Wicked Weed Brewing
Asheville
NC
Southeast
Freak of Nature DIPA
Tyrant Double Hopped Red (World Beer Cup Bronze medal winner)
Ruffian Black IPA
Serenity 100% Brett Saison
Oblivion Sour Red
Mampara
Hopburgular Citrus IPA
Coolcumber
Peach Sour
Mosaic Saison
WISEACRE Brewing Company
Memphis
TN
Southeast
Wynwood Brewing Company
Miami
FL
Southeast
Yazoo Brewing Company
Nashville
TN
Southeast
Midwest
75th Street Brewery
Kansas City
MO
Midwest
White Thai Belgian Wit
4.2
Easy ESB
5.6
Double Vanilla Bean Porter
9.2
Southtown Milk Stout
7
Anthem Brewing Company
Oklahoma City
OK
Midwest
Arjuna
6
15
Uroboros
8.5
86
Babalon
9.2
3.5
Augusta Brewing Company
Washington
MO
Midwest
1867 IPA
Hyde Park Stout
Witbier
Pumpkin Porter
Blind Tiger Brewery & Restaurant
Topeka
KS
Midwest
Blue Blood Brewing Company
Lincoln
NE
Midwest
Wicked Snout
6.4
32
Barrel Aged Wicked Snout
6.4
32
Happy As Ale
4.6
35
All Hopped Up
6.5
60
Pernicious
8.6
80
Blue Skye Brewery and Eats
Salina
KS
Midwest
Borgata Brewery & Distillery
Omaha
NE
Midwest
Borgata Pilsner
Borgata Hefeweizen
Borgata Imperial Stout
Bricktown Brewery
Oklahoma City
OK
Midwest
Old King Kolsch
Blues Berry Ale
Remington Red Ale
46 Star Amber Ale
Bricktown Brown
Single String Stout
Bur Oak Brewing Company
Columbia
MO
Midwest
Trail Bender Wheat
4.2
30
Boone County Brown
4.5
30
Devine IPA
5.2
67
Sacred
4.8
3
Cinder Block Brewery
North Kansas City
MO
Midwest
Weathered Wit
Prime Extra Pale Ale
KC Weiss
Black Squirrel
Northtown
COOP Ale Works
Oklahoma City
OK
Midwest
F5
DNR
Territorial Reserve Barley Wine
Territorial Reserve Oak Aged Imperial Stout
Territorial Reserve Rye Wine
Crow Peak Brewing Company
Spearfish
SD
Midwest
Canyon Cream Ale
5
10
Kiwi IPA
8.9
145
Pagan Snake Stout
7.8
20
Crowconut Porter
8.2
21
Roughlock Vienna Lager
5.3
23
Crown Valley Brewing and Distilling
Saint Genevieve
MO
Midwest
Gunslinger
9
93
Serrano Sidekick
6.5
63
Barrel Aged Oatmeal Stout
9.2
46
Farmhouse
4.7
7.5
Imperial Pumpkin Smash Stout
10.6
48
Defiance Brewing Co.
Hays
KS
Midwest
Gutch
Thrasher
Fuzzy Knuckles
Farnam House Brewing Company
Omaha
NE
Midwest
Farnam House Grisette
3.9
26
Farnam House Grätzer
3.5
20
Farnam House IPA
7.5
65
Farnam House Keller
5.5
30
Farnam House Biere de Garde
6.3
22
Ferguson Brewing Company
Ferguson
MO
Midwest
Pecan Brown
5.5
30
Lemongrass Saison
6
14
Free State Brewing Company
Lawrence
KS
Midwest
Gella's Diner & Lb .Brewing Co.
Hays
KS
Midwest
Unsure if they'll be pouring anything.
Kalona Brewing Company
Kalona
IA
Midwest
Sucha Much
7.1
63.4
Good Day Sunshine
5.5
19.5
Sheer Madness Wheat Noir
5.6
18.4
Dubbel Night Vision
7.4
18.8
Steroid
7.8
54.5
Laughing Sun Brewing Company
Bismarck
ND
Midwest
Black Shox Porter
6
55
Hammerhead Red ESB
5.5
50
Cosmic Owl
5
30
McCoy's Public House and BrewKitchen
Kansas City
MO
Midwest
Ginger Shandy
Blackberry Tart
Ursa Major Imperial Stout
Gose
Nebraska Brewing Company – La Vista
La Vista
NE
Midwest
EOS Hefeweizen
5.2
13
Cardinal Pale Ale
6
42
IPA
6.9
72
Apricot au Poivre Saison
7.5
27
Melange a Trois
11.3
31
New American Brewing Co
Ankeny
IA
Midwest
Independence Pale Ale
5.3
53
1789 Porter
6.7
35
Double IPA
8
80
Piney River Brewing Co.
Bucyrus
MO
Midwest
Float Trip Ale
4.5
18
Black Walnut Wheat
4.5
18
Sweet Potato Ale
6
24
Old Tom Porter
5
25
Masked Bandit India Pale Ale
7.5
70
Prairie Artisan Ales
Jenks
OK
Midwest
Tequila Barrel Branson
Cognac Barrel Beer Wasteland
Funky Gold Mosaic
Coolship Truck
Ambassador Ale
Sick N Twisted Brewing Co.
Hill City
SD
Midwest
Hot Mama
6.04
21.92
Wild Ride
6.5
23.3
Panty Dropper
8
33.6
Just The Tip
5.12
47.34
Soaring Wings Brewing
Springfield
NE
Midwest
Hop Zeppelin Double IPA
9.1
81
Blackbird Stout
5.7
31
White Stripped Wit
5
11
Springfield Brewing Company
Springfield
MO
Midwest
11 Point Pilsner
5
Mayhem Marzen
5.4
Clove Hitch Hefeweizen
5.3
Heart of Darness Dunkel
5.5
Aviator Dopplebock
6.8
Tallgrass Brewing Company
Manhattan
KS
Midwest
8-Bit
5.20%
40
Ethos
6.8
110
Zombie Monkie
6.2
35
Double
7
??
Toppling Goliath Brewing Co
Decorah
IA
Midwest
Undecided on pour list.
Zipline Brewing Co.
Lincoln
NE
Midwest
Copper Alt
5.2
NZ IPA
6.8
Oatmeal Porter
6
American Tripel
8
Barrel-Aged Barleywine
14.7
Southwest
(512) Brewing Company
Austin
TX
Southwest
1. (512) Pecan Porter
2. (512) Imperial Stout (a.k.a. FIVE)
3. (512) Tripel (a.k.a. THREE)
4. (512) Whiskey Barrel Aged Double Pecan Porter (a.k.a. WBADPP)
1. 6.5%
2. 10.4%
3. 9.5%
4. 8.2%
903 Brewers
Sherman
TX
Southwest
Abbey Brewing Company
Santa Fe
NM
Southwest
1. Monks' Ale
2. Monks' Dark Ale
3. Monks' Dubbel Reserve
4. Monks' Tripel Reserve
1. 5.2%
2. 6.5%
3. 7.4%
4. 9.2%
1. 27
2. 24
3. 18
4. 16
Adelbert's Brewery
Austin
TX
Southwest
1. Tripel B
2. Dancin' Monks
1. 9.3%
2. 7.2%
1. 28
2. 22
Armadillo Ale Works
Denton
TX
Southwest
Austin Beerworks
Austin
TX
Southwest
Big Bend Brewing Co.
Alpine
TX
Southwest
Bistronomy B2B
Albuquerque
NM
Southwest
1. Coconut Porter
2. Cherry Stout
3. Cucumber Cream Ale
4. Red Rye
1. 5.8%
2. 6.5%
3. 5.9%
4. 6.6%
1. 27
2. 20
3. 18
4. 49
Branchline Brewing Co.
San Antonio
TX
Southwest
Brazos Valley Brewing Company
Brenham
TX
Southwest
Brazos Valley Stout
8
48
The Cause IPA
7
85
Stilt Brown Ale
6.2
28
The Effect Black IPA
7
105
Golden Ale
5.3
23
Buffalo Bayou Brewing Co.
Houston
TX
Southwest
Circle Brewing Co.
Austin
TX
Southwest
College Street Brewhouse & Pub
Lake Havasu City
AZ
Southwest
Community Beer Co.
Dallas
TX
Southwest
Cornel's Brewing Company
Beaumont
TX
Southwest
Deep Ellum Brewing Company
Dallas
TX
Southwest
1. Deep Ellum IPA
2. Dreamcrusher 2x IPA
3. Oak Cliff Coffee Ale
4. Wealth & Taste
1. 7%
2. 8.5%
3. 7.5%
4. 9.5%
1. 70
2. 100+
3. 33
4. 25
Fate Brewing Company SCOTTSDALE
Scottsdale
AZ
Southwest
Flix Brewhouse
Round Rock
TX
Southwest
1. Satellite
2. Selvatica
3. Siren's Sour
4. Fuyu
5. Saison De Walt
1. 6%
2. 5.5%
3. 7%
4. 7%
5. 6%
Four Corners Brewing Co
Dallas
TX
Southwest
Four Peaks Brewing Company-8th Street
Tempe
AZ
Southwest
Grand Canyon Brewing Company
Williams
AZ
Southwest
Hops & Grain Brewing
Austin
TX
Southwest
1. Porter Culture
2. Pilz Party
3.The One They Call Zoe
1. 7%
2. 5%
3. 5.2%
Huss Brewing
Tempe
AZ
Southwest
Independence Brewing Co.
Austin
TX
Southwest
Convict Hill Oatmeal Stout
8
55
Hell or High Lager
4.6
35
Power & Light Pale
5.5
42
Stash IPA
7
100
White Rabbit White Ale
5.9
27
Kamala Brewing at the Whip In
Austin
TX
Southwest
1. Bitterama
2. Parvati Pale Ale
3. Sita's Saison
4. Jimmy's Hoppy Beerthday IPA
5. Smoked Austoner Weisse
1. 6.3%
2. 7.4%
3. 8.3%
4. 7.3%
5. 5%
1. 49
2. 36
3. 36
4. 79
5. 1.5
Karbach Brewing Co
Houston
TX
Southwest
Sympathy for the Lager
4.9
40
Karbachtoberfest
5.5
25
Weekend Warrior Pale Ale
5.5
Bourbon Barrel Hellfighter
11.5
Portée d'or
10
La Cumbre Brewing Co.
Albuquerque
NM
Southwest
Lakewood Brewing Company
Garland
TX
Southwest
Rock Ryder
Lakewood Lager
Zomer Pils
Antigoon's Revenge
Little Toad Creek Brewery
Silver City
NM
Southwest
Live Oak Brewing Company
Austin
TX
Southwest
Grodziskie
3.2
20
Hefeweizen
5.2
12
Big Bark
4.8
25
Pilz
4.7
29
Oaktoberfest
Lumberyard Brewing Co.
Flagstaff
AZ
Southwest
Marble Brewery
Albuquerque
NM
Southwest
Pilsner
Wildflower Wheat
Double White
Imperial Red
Red Light Lager
Saison De Plum at New Mexico Brewers Guild
Martin House Brewing Company
Fort Worth
TX
Southwest
Middleton Brewing
Driftwood
TX
Southwest
Mother Road Brewing Company
Flagstaff
AZ
Southwest
No Label Brewing Co
Katy
TX
Southwest
North by Northwest
Austin
TX
Southwest
Oak Creek Brewing Co.
Sedona
AZ
Southwest
Oasis, Texas Brewing Company
Austin
TX
Southwest
Baltic Porter
8.5% ABV
London Homesick
4.9% ABV
Luchesa Lager
4.8% ABV
Oktoberfest
5.1% ABV
Slow Ride
4.8% ABV
Papago Brewing
Scottsdale
AZ
Southwest
Pappy Slokum Brewing Co.
Abilene
TX
Southwest
Pedernales Brewing Co.
Fredericksburg
TX
Southwest
Peticolas Brewing Company
Dallas
TX
Southwest
Velvet Hammer Imperial Red Ale
9% ABV
85 IBUs
Royal Scandal English Pale Ale
6.5 ABV
36 IBUs
Golden Opportunity Kolsch
4.6% ABV
27 IBUs
Great Scot! Scottish Ale
6.8% ABV
24 IBUs
Sit Down or I'll Sit You Down Imperial IPA
10% ABV
90 IBUs
Pinthouse Pizza Craft Brewpub
Austin
TX
Southwest
Rahr&Sons Brewing Co.
Fort Worth
TX
Southwest
Revolver Brewing
Granbury
TX
Southwest
Santa Fe Brewing Co.
Santa Fe
NM
Southwest
SanTan Brewing Company
Chandler
AZ
Southwest
Second Street Brewery
Santa Fe
NM
Southwest
Sierra Blanca Brewing Company, Inc.
Moriarty
NM
Southwest
South Austin Brewery
Austin
TX
Southwest
Spoetzl Brewery
Shiner
TX
Southwest
Shiner Bock
4.4
13
Shiner Bohemian Style Black Lager
4.9
18
Shiner Oktoberfest
5.7
18
Shiner White Wing
4.7
15
Shiner Kosmos Reserve
5
18
Texas Beer Refinery
League City
TX
Southwest
Texian Brewing Co
Richmond
TX
Southwest
The Austin Beer Garden Brewing Company
Austin
TX
Southwest
Thunder Canyon Brewery
Tucson
AZ
Southwest
Tractor Brewing Company
Albuquerque
NM
Southwest
Twisted X Brewing Company
Dripping Springs
TX
Southwest
Uncle Billy's Brewery & Smokehouse
Austin
TX
Southwest
Zio Carlo Magnolia Brewpub
Fort Worth
TX
Southwest
Pacific
21st-Amendment Brewery
San Francisco
CA
Pacific
Hell or High Watermelon Wheat
4.90%
17
He Said He Said Pumpkin Tripel
12%
He Said He Said Pumpkin Porter
8.20%
Monk's Blood
8.30%
34
Roasted American
5.90%
21
AleSmith Brewing Company
San Diego
CA
Pacific
Almanac Beer Co
San Francisco
CA
Pacific
Barley Forge Brewing Co.
Costa Mesa
CA
Pacific
Beach City Brewery
Huntington Beach
CA
Pacific
Beachwood BBQ & Brewing
Long Beach
CA
Pacific
Belching Beaver Brewery
Vista
CA
Pacific
Peanut Butter Milk Stout
5.30%
30
Hop Hwy IPA
7.30%
65
Saison de Beaver – Saison
7.30%
29
Beavers Milk – Milk Stout
5.30%
30
Rabid Beaver Bite – Rye IPA
7%
60
Benchmark Brewing Company
San Diego
CA
Pacific
IPA
5.10%
Oatmeal Stout
4.50%
Table Beer (a Belgian style Table Beer)
4%
Dubbel
6.50%
Wee Heavy
8.50%
Berryessa Brewing Co.
Winters
CA
Pacific
Big Island Brewhaus
Kamuela
HI
Pacific
Bison Brewing Co.
Berkeley
CA
Pacific
Kermit the Hop
8.50%
Chocolate Stout
5.00%
Barry White's Voice in a Barrel
6.00%
Red Reuben
7.00%
Black Market Brewing Co.
Temecula
CA
Pacific
Hefeweizen
5%
Aftermath
5.80%
Black Market 5'th Anniversary Ale
4.80%
David
7.70%
1945 Berliner Weisse
3.80%
BNS Brewing and Distilling Co.
Santee
CA
Pacific
Bootlegger's Brewery
Fullerton
CA
Pacific
Bottle Logic Brewing
Anaheim
CA
Pacific
Hanamachi
5.5
Polarity Pils
4.5
Lagerithm
4.8
Tattered Prince
7
Mother Heifer
5.5
Cellarmaker Brewing Company
San Francisco
CA
Pacific
Otto's Backpack Pale Ale
5.70%
Permanent Daylight IPA
6.40%
Original Dankster Double IPA
8.20%
Coffee and Cigarettes
7.50%
Tim's Brown
6.40%
Central Coast Brewing
San Luis Obispo
CA
Pacific
Claremont Craft Ales
Claremont
CA
Pacific
Coachella Valley Brewing Company
Thousand Palms
CA
Pacific
Coronado Brewing Company – Production Facility
San Diego
CA
Pacific
Craft Brewing Company
Lake Elsinore
CA
Pacific
Dale Bros. Brewery
Upland
CA
Pacific
Device Brewing Company
Sacramento
CA
Pacific
Kid Casual Cream Ale
4.70%
15
Blond Ambition Strong Ale
8.50%
30
Brits In Moscow RIS
9.50%
60
Anguish Double IPA
8.50%
80
Basilica Triple IPA
10.50%
130
Drake's Brewing Co.
San Leandro
CA
Pacific
Aroma Coma IPA
6.75%
75
Alpha Session IPA
3.80%
50
Bourbon Barrel-Aged Drakonic
9.50%
Black Robusto Porter
6.30%
35
Dust Bowl Brewing Company
Turlock
CA
Pacific
Baltic Porter
9.30%
35
Cherry Picker
7.70%
15
Hobo
5.30%
25
Soul Crusher
13.70%
55
Hops of Wrath
6.60%
50
eel river brewng company
Fortuna
CA
Pacific
El Toro Brewing Company
Morgan Hill
CA
Pacific
Poppy Jasper Amber Ale
5%
30
El Toro Oro Golden Ale
4.80%
El Toro India Pale Ale
6.50%
El Toro Negro Oatmeal Stout
5%
El Toro Ghost Chili Golden Ale
4.50%
Faction Brewing Company
Alameda
CA
Pacific
]
Feather Falls Casino Brewing Company
Oroville
CA
Pacific
Oktoberfest Märzen
5%
23
Soaring Eagle
4.25%
4
Dancing Trees Hefeweizen
4.50%
10
Naughty Native IPA
6.50%
50
Blackjack Brew Stout
6%
20
FiftyFifty Brewing Co
Truckee
CA
Pacific
Spring Fever
5.40%
39
Donner Party Porter
6.70%
30
Old Conundrum on Wood
9.80%
70
Eclipse Barrel-Aged Imperial Stout
11.90%
75
Golden Road Brewing
Los Angeles
CA
Pacific
Wolf Among Weeds IPA
Point the Way IPA
329 Lager
Get Up Offa That Brown
Berliner Weisse
Groundswell Brewing Company
San Diego
CA
Pacific
Hangar 24 Craft Brewery, LLC
Redlands
CA
Pacific
Orange Wheat
4.6
17
Betty IPA
6.5
68
Warmer
7.8
23
Gourdgeous
8.5
27
Helles Lager
4.3
14
Pro-Am Scottmunder
5.4
35
Headlands Brewing Company
Mill Valley
CA
Pacific
Heretic Brewing Company
Fairfield
CA
Pacific
Hop Dogma Brewing Company
El Granada
CA
Pacific
Hoppy Brewing Co.
Sacramento
CA
Pacific
Inland Empire Brewing Company
Riverside
CA
Pacific
Karl Strauss Brewing Company
San Diego
CA
Pacific
Kern River Brewing Company
Kernville
CA
Pacific
Citra Double IPA
8
Just Outstanding IPA
6.8
Shuttle Bunny Double White IPA
8.5
Gravity Check Session IPA
5
Black Rock Black IPA
Kinetic Brewing Company
Lancaster
CA
Pacific
King Harbor Brewing Company
Redondo Beach
CA
Pacific
Left Coast Brewing Co.
San Clemente
CA
Pacific
Trestles IPA
6.5
Una Mas Amber Lager
5.8
Del Mar St Dortmunder Export Lager
5
Ale Epeteios Imperial Stout
9.5
Voo Doo Stout
8.5
Legacy Brewing Company
Ocenaside
CA
Pacific
Los Gatos Brewing Company
Los Gatos
CA
Pacific
Mad River Brewing Company
Blue Lake
CA
Pacific
Steelhead Extra Pale Ale
5.6
26.2
Jamaica Red Ale
6.5
45.3
Steelhead Extra Stout
6.5
35.7
John Barleycorn 2013 Cellar Reserve
11.4
84
Mammoth Brewing Co.
Mammoth Lakes
CA
Pacific
Maui Brewing
LAHAINA
HI
Pacific
Bikini Blonde Lager
Coconut Porter
Pueo Pale Ale
Redcock Dopplebock
Farm to Table:
Imperial Coconut Porter
Oktoberfest
Hawaii Craft Brewer's Guild
Oktoberfest
Big Swell
Mission Brewery
San Diego
CA
Pacific
Modern Times Beer
San Diego
CA
Pacific
Monkey Paw Brewing Co.
San Diego
CA
Pacific
Moylan's Brewing Company
Novato
CA
Pacific
Napa Point Brewing
Napa
CA
Pacific
Napa Smith Brewery
Napa
CA
Pacific
New Glory Craft Brewery
Sacramento
CA
Pacific
New Helvetia
Sacramento
CA
Pacific
Noble Ale Works
Anaheim
CA
Pacific
Naughty Sauce
5.4
Man's Milk
6.1
Breakaway Pale Ale
5
39
English 101
4.6
Galaxy Showers
8.8
Oceanside Ale Works
Oceanside
CA
Pacific
Elevation 83 Extreme Pale Ale
8.3
83
American Strong Ale
9.2
55
South "O" Scottish
8.5
30
Daliesque
6.2
10
Oxymoron Black IPA
6.7
23
Pacific Brewing Laboratory
San Francisco
CA
Pacific
Pacific Coast Brewing Company
Oakland
CA
Pacific
Packinghouse Brewing Co
Riverside
CA
Pacific
Phantom Ales and Ciders
Anaheim
CA
Pacific
Pizza Port Brewing Company – Bressi Ranch
Carlsbad
CA
Pacific
Prodigy Brewing Company
San Diego
CA
Pacific
Redwood Curtain Brewing Company
Arcata
CA
Pacific
Ritual Brewing Co.
Redlands
CA
Pacific
River City Brewing Co
Sacramento
CA
Pacific
Russian River Brewing Company
Santa Rosa
CA
Pacific
STS Pilsner
5.3
Erudition
4.8
Pliny the Elder
8
Temptation
7.5
Supplication
7
Saint Archer Brewing Co.
San Diego
CA
Pacific
Blonde
4.8
White
5
Pale
5.5
IPA
7
Scottish Ale
7
San Diego Brewing Co.
San Diego
CA
Pacific
San Diego Amber
5.5
Grantville Gold
4.5
San Diego Extra Pale Ale
San Diego IPA
Santa Barbara Brewing Company
Santa Barbara
CA
Pacific
Santa Clara Valley Brewing
San Jose
CA
Pacific
Santa Cruz Mountain Brewing
Santa Cruz
CA
Pacific
Schooner's Grille & Brewery
Antioch
CA
Pacific
Seabright Brewery
Santa Cruz
CA
Pacific
Sequoia Brewing Company
Fresno
CA
Pacific
Six Rivers Brewery
McKinleyville
CA
Pacific
Smog City Brewing Co.
Torrance
CA
Pacific
Societe Brewing Company
San Diego
CA
Pacific
The Apprentice
7.5
The Pupil
7.5
The Butcher
9.8
The Harlot
6
Solvang Brewing Company
Solvang
CA
Pacific
Sudwerk Brewing Co.
Davis
CA
Pacific
T.W. Pitchers'
San Francisco
CA
Pacific
T.W. Pitchers' Snake Bite
5.1
Tahoe Mountain Brewing Co. – Truckee
Tahoe City
CA
Pacific
The Fat Cat Beer Company, LLC
La Jolla
CA
Pacific
The Lab Brewing Co.
Agoura Hills
CA
Pacific
After Midnight Moo
5.4
28
Take Her Home Tripel
10.8
25
The Lost Abbey
San Marcos
CA
Pacific
The Rare Barrel
Berkeley
CA
Pacific
Third Street Aleworks
Santa Rosa
CA
Pacific
Annadel English Pale Ale
5.2
Blarney Sisters' Dry Irish Stout
4.1
Puddle Jumper (Simcoe inspired American Style Pale Ale)
5.7
Bombay Rouge (Amarillo inspired Imperial Red Ale)
7.6
Zero Dark Thirsty (Cascadian Dark Ale)
6.7
Thirsty Bear Organic Brewery
San Francisco
CA
Pacific
Grizzly Bear American Red Ale
6
50
Polar Bear Czech Pils
5.5
35
Howard St. American IPA
7
65
Valencia Wheat Belgian Wit
5
15
Roggenbier
5.6
15
Track 7 Brewing Company
Sacramento
CA
Pacific
Triple Rock Brewery and Alehouse
Berkeley
CA
Pacific
Trumer Brauerei
Berkeley
CA
Pacific
Tustin Brewing Company
Tustin
CA
Pacific
Twisted Manzanita Ales
Santee
CA
Pacific
urbn st. brewing co.
El Cajon
CA
Pacific
Urbn St. Saison
6.2
42
Urbn St. IPA
6.5
70
Urbn St. Summer
4.3
30
Urbn St. Brown
5.1
41
Urbn St. Blackberry Saison
Woodfour Brewing Co.
Sebastopol
CA
Pacific
WOODS Beer Company
San Francisco
CA
Pacific
Pacific Northwest
10 Barrel Brewing Co.
Bend
OR
Pacific NW
Cynical CDA (Cascadian Dark Ale)
Power To The People Stout (Hoppy American Stout)
Cucumber Crush (Cucumber Sour)
German Sparkle Party (Berliner Weisse)
Amber Waves of Grain (Amber Ale)
Alameda Brewing Company
Portland
OR
Pacific NW
Alaskan Brewing Company
Juneau
AK
Pacific NW
Alaskan Amber
5.30%
18
Alaskan White
5.30%
15
Alaskan Winter Ale
6.40%
22
Alaskan Imperial Red ale
8.50%
70
Alaskan Freeride APA
5.30%
40
Alaskan Hopothermia
6.50%
45
Alaskan Smoked Porter 2013
Alaskan Icy Bay IPA
6.20%
65
American Brewing Company
Edmonds
WA
Pacific NW
AMERICAN BLONDE
4.50%
BREAKAWAY IPA
7.20%
HIGHSTICK IMPERIAL RED
8%
NIGHT MOVES PORTER
5%
STUPID SEXY FLANDERS
8%
Barley Brown's Beer
Baker City
OR
Pacific NW
8-10 beers being poured.. IPA,turmoil
Base Camp Brewing Company
Portland
OR
Pacific NW
RIPSTOP RYE PILS
5.70%
52
NORTHWEST FEST
5.60%
28
CELESTIAL CASCADIAN DARK LAGER
5.10%
45
IN-TENTS INDIA PALE LAGER
6.80%
55
THE INCREDIBLE BALTOR
6.90%
42
Bend Brewing Co.
Bend
OR
Pacific NW
Ching Ching
4.50%
5
Salmonberry Sour
5%
5
Outback X
9%
60
Wicked Medicine
9.50%
35
Lovely
9.50%
30
Big Time Brewing Company
Seattle
WA
Pacific NW
Icculus Pale Ale
5.50%
Fat Katt Kolsch
5.20%
Old Wooly Barleywine
9.70%
Coal Creek Porter
5.40%
Black Raven Brewing Company
Redmond
WA
Pacific NW
King Dandy
Hochtoberfest
Son of Birdserker
Tamerlane
Totem
Boneyard Beer
Bend
OR
Pacific NW
RPM IPA
7%
Bone-A-Fide Pale Ale
5.50%
Notorious Triple IPA
11.50%
Armored Fist Cascadian Dark Ale
10.00%
Bone Light ISA
4.00%
Breakside Brewery
Milwaukie
OR
Pacific NW
Passionfruit Sour Ale
4.40%
3
Post Time Kolsch
5.00%
18
Pilsner
5.10%
35
Wanderlust IPA
6.00%
90
IPA
6.80%
100+
Wunder Brett
7.70%
21
Session Brown
4.70%
12
ESB
5.60%
30
Beaujolais avec Brett
8.20%
10
Blackberry Wheat
4.20%
12
Cascade Lakes Brewing Company
Redmond
OR
Pacific NW
20th Anniversary IPA
8.20%
64
Blonde Bombshell
4.00%
26
Electric Monkey Peace Train Espresso Imperial Porter
7.00%
45
Paulina Lake Pilsner
4.50%
30
Snow Park Extra Pale Ale
5.30%
38
Chuckanut Brewery
Bellingham
WA
Pacific NW
Chuckanut Kolsch Style
4.50%
22
Chuckanut Yellow Card Golden Ale
4.80%
25
Chuckanut Helles Lager
5.00%
20
Chuckanut Bohemian Pils
5.80%
39
Chuckanut Dunkel Lager
5.50%
22
Coalition Brewing Company
Portland
OR
Pacific NW
Oudschool
Bring Out the Imp Stout
Bourbon Imp
Space Fruit Citrus Infused IPA
Ecliptic Brewing
Portland
OR
Pacific NW
Spica Hefepils
5.50%
38
Arcturus IPA
7.40%
75
Phobos Extra Red Ale
5.60%
34
Facula Tripel Wit
7.90%
21
Perihelion Crimson Saison
4.50%
28
Elliott Bay Brewing Co.
Seattle
WA
Pacific NW
Organic Dry-hopped IPA
Virgil Sunshine
2012 Fautleroy Imperial Stout
Vietnamese Coffee Stout
Mint Luna Weizen
Elysian Brewing Company – Elysian Fields
Seattle
WA
Pacific NW
Quarter Nelson
5.90%
32
The Dread
9.60%
75
Death Star
10.90%
Good the Bad & the Red
6.20%
35
50 Shades of Green
7%
Fish Brewing Co
Olympia
WA
Pacific NW
Fish Tale Beyond the Pale Ale
Fish Tale Hobbit Imperial Pilsner
Fish Tale Hobbit Imperial Stout
Over and Out Oatmeal Stout
10 Squared Fish Tale Ale
Flat Tail Brewing
Corvallis
OR
Pacific NW
Fremont Brewing Company
Seattle
WA
Pacific NW
Summer Ale
5.20%
45
Wandering Wheat
4.50%
20
Bourbon Abominable
11.00%
65
Old Bridge Rider
12.00%
Bourbon Dark Star
11.00%
50
Georgetown Brewing Company
Seattle
WA
Pacific NW
Manny's Pale Ale
5.40%
38
Lucille IPA
7.00%
85
Roger's Pilsner
4.90%
34
Georgetown Porter
6.40%
40
Eddie IPL
6.90%
75
Gigantic Brewing
Portland
OR
Pacific NW
Most Premium Russian Imperial Stout
Pipewrench, Gigantic IPA aged in Ransom Old Tom Gin barrels
Firebird Smoked Hefeweizen
IPL
Too Much coffee man
Hale's Ales
Seattle
WA
Pacific NW
El Jefe Weizen Ale
4.80%
24
Anniversary Double Pale Ale
8.00%
40
Barrel Aged Imperial Stout
9.90%
26
Hop Valley Brewing Company
Eugene
OR
Pacific NW
Hopworks Urban Brewery
Portland
OR
Pacific NW
Organic Hopworks IPA
Organic Hopworks Kellerbier
Organic Belgian Apple Ale
Organic Nonstop Hef Hop Hefeweizen
Organic Kronan Baltic Porter
Icicle Brewing Company
Leavenworth
WA
Pacific NW
Priebe Porter
6.50%
34
Crosscut Pilsner
5.00%
28
Dirtyface Amber
5.00%
21
Bootjack IPA
6.50%
64
Drumfire Dark Lager
5.00%
14
Laurelwood Brewing Company
Portland
OR
Pacific NW
Logsdon Organic Farm Brewery
Hood River
OR
Pacific NW
Andy Hagemann
Mutiny Brewing Company
Joseph
OR
Pacific NW
Naked City Brewery & Taphouse
Seattle
WA
Pacific NW
Ninkasi Brewing Company
Eugene
OR
Pacific NW
Dawn of the Red
Oktoberfest
Transcendentale
Venn
100 Years of Hopitude (Centennial Fresh Hop Ale)
No-Li Brewhouse
Spokane
WA
Pacific NW
Oakshire Brewing
Eugene
OR
Pacific NW
Old Town Brewing Co.
Portland
OR
Pacific NW
Orlison Brewing Co.
Airway Heights
WA
Pacific NW
Pelican Brewing Company
Tillamook
OR
Pacific NW
Kiwanda Cream Ale
5.4
25
MacPelican's Ale
5
16
Silverspot IPA
6
55
Tsunami Stout
7
45
Surfer's Summer Ale
5.3
25
Elemental Ale
5.8
55
pFriem Family Brewers
Hood River
OR
Pacific NW
Wit
5.1
18
Pilsner
4.9
38
Belgian Strong Dark
10.25
38
Double IPA
9
95
Tripel
9.5
38
Ram Restaurant & Brewery – Tacoma
Tacoma
WA
Pacific NW
Ram Restaurant & Brewery – Seattle
seattle
WA
Pacific NW
Reuben's Brews
Seattle
WA
Pacific NW
Crikey IPA
6.8
53
Foreign Export Stout
6.9
56
Imperial Rye IPA
8.4
80
Altbier
5.1
36
Robust Porter
5.9
30
Riverport Brewing Co.
Clarkston
WA
Pacific NW
Rogue Ales
Newport
OR
Pacific NW
Silver Moon Brewing
Bend
OR
Pacific NW
Skagit River Brewery
Mount Vernon
WA
Pacific NW
Sound Brewery
Poulsbo
WA
Pacific NW
Stoup Brewing
Seattle
WA
Pacific NW
Sunriver Brewing Company
Sunriver
OR
Pacific NW
Hop Tub Imperial IPA
10
100+
Lazy River Lager
5.5
31
Trail Pale
5.5
40
Lava Lands Stout
6.2
50
Hop Shop Series – India Session Ale
4.8
48
The Commons Brewery
Portland
OR
Pacific NW
Two Kilts Brewing Co.
Sherwood
OR
Pacific NW
Wander Brewing
Bellingham
WA
Pacific NW
White Bluffs Brewing
Richland
WA
Pacific NW
Widmer Brothers Brewing Co.
Portland
OR
Pacific NW
Alt
4.6
Upheaval IPA
7
Fresh Hop Hefeweizen
4.8
Snow Plow Milk Stout
4
Widberry
5
Worthy Brewing Co.
Bend
OR
Pacific NW
Brewpubs
23rd Street Brewery
Lawrence
KS
Brewpub Pavilion
Apple Blossom Brewing Company
Fayetteville
AR
Brewpub Pavilion
Armstrong APA
6.4
54
Mockingbird Black IPA
7.5
66
Trouble with Tripels
9.4
40
Hazy Morning Coffee Stout
7
52
Sturdy Hippie Wild IPA
4.5
37
Black Sky Brewery
Denver
CO
Brewpub Pavilion
Petal to the Medal (rose hibiscus ale)
Persephine Pomegranate Wheat
Fresh Hopped Demon Seed IPA
Black Currant Belgian Strong Ale
Black Star Co-op Pub and Brewery
Austin
TX
Brewpub Pavilion
High Esteem
4.6
17
Vulcan
6.7
57
Elba
4.4
Insuboordinate Dockhand
3.7
Waterloo
3.3
6
Blue Corn Cafe and Brewery
Santa Fe
NM
Brewpub Pavilion
Radioactive IPA
Class V Golden Lager
Sleeping Dog Stout
Hard Scrabble ESB
(something else with the word dog, cant find it anywhere on the internet)
Night Train Schwartzbier
Scorched Smoke Old Ale
Atalaya Amber Ale
Canteen Brew House
Albuquerque
NM
Brewpub Pavilion
Exodus IPA
Panama Joe Coffee Stout (won a gold medal last year with this)
Douggie Style Amber
Dark and Lusty Stout
St. Bob's 2007 Imperial Stout
Carolina Brewery
Pittsboro
NC
Brewpub Pavilion
919-942-1800
Carver Brewing Company
Durango
CO
Brewpub Pavilion
La Plata Pilsner
5.1
40
Munich Dunkel
4.4
25
Tiny Trike Session IPA
4.7
26
Midnight Black IPA
6.2
100
CH Evans Brewing Co
Albany
NY
Brewpub Pavilion
Kick Ass Brown Ale (American style brown)
5.6
Lou's on First (Belgo-American pale)
Union Station Quadruple
Knickerbocker Lager
5.8
BdG (Bier de Garde)
Chama River Brewing Co.
Albuquerque
NM
Brewpub Pavilion
Radioactive IPA (standard american IPA but somewhat imperial)
7.5
100+
Cosmic dog (coffee stout)
Sleeping dog (oatmeal stout)
Class VI (bohememian pilsner)
Hard Scrabble (ESB)
Cool Springs Brewer
Franklin
TN
Brewpub Pavilion
Coopersmith's Pub and Brewing
Fort Collins
CO
Brewpub Pavilion
Hopfather (American IPA)
Not Brown Ale (Brown Ale)
FATE Brewing Company
Boulder
CO
Brewpub Pavilion
Moirai Coffee IPA
7
60
Laimas Kolsch Style Ale
5
20
Barrel Aged Dola Barleywine
10
75
Chocolate Raspberry Porter
6.6
30
Apollo Tsai
6.3
42.5
Front Street Brewery
Wilmington
NC
Brewpub Pavilion
Muscadine Saison
?
?
Coastal Kolsch
4.80%
?
Dram Tree Scottish Ale
7.20%
Port City IPA
6.10%
Amberjack ESB
5%
Half Moon Bay Brewing Company
El Granada
CA
Brewpub Pavilion
Tunnel Vision IPA
7.7
100
Big Break Kolsch
4.8
24
Swamp Donkey Stout
6
69
Not For Sale Saison
6.1
32
Rye Pale Ale
3.8
30
High Noon Saloon & Brewery
Leavenworth
KS
Brewpub Pavilion
Annie's Amber Ale
5%
40
Oregon Trail Raspberry Wheat
6%
20
Tonganoxie Honey Wheat
6.30%
21
Stampede Stout
6%
30
Infusion Brewing Co
Omaha
NE
Brewpub Pavilion
Vanilla Bean Blonde
4.8
16
Rule 16 Rye Pale Ale
6.20%
32
Radial IPA
6.80%
98
Iron Springs Pub & Brewery
Fairfax
CA
Brewpub Pavilion
Kent Lake Kolsch
4.50%
Czechered Past Pilsner
5%
Saison d'ete
6.50%
Anne Marie's Amber
6.50%
Sless' Oatmeal Stout
7%
Kirkwood Station Brewing Co
Kirkwood
MO
Brewpub Pavilion
(314) 966-2739
Kokopelli Beer Company
WESTMINSTER
CO
Brewpub Pavilion
Hop Slugger IPA
6.8
29
Cow Tipper Milk Stout
5.3
29
Goofstaf Altice
5
16
Berryana
5.1
9
Kootenai River Brewing Company
Bonners Ferry
ID
Brewpub Pavilion
(208) 267-4677
Ladyface Ale Companie
Agoura Hills
CA
Brewpub Pavilion
(818) 477-4566
Max Lager's Wood-Fired Grill & Brewery
Atlanta
GA
Brewpub Pavilion
HOPSPLOSION!!! IPA
8.1
90
Georgia Air Lift
4
5
Resurgens
9.2
112
The Dark Side
8
70
Demon d'Or
11.5
20
Atomic Frog – Pouring at Guild Table
8
80
North Mountain Brewing Company
Phoenix
AZ
Brewpub Pavilion
(602) 861-5999
Northwoods Brewing Corp. llc
Eau Claire
WI
Brewpub Pavilion
Floppin' Crappie Ale
5%
25
Wall-IPA
5.50%
40
Poplar Porter
4%
25
Old Rail Brewing Co
Mandeville
LA
Brewpub Pavilion
Seven Sisters IPA
7.20%
69
Hobo Helles
5.10%
19.5
Cow Catcher Chocolate Milk Stout
5.00%
28
Dark Territory RIS (Barrel Aged)
8.50%
73.9
Pagosa Brewing & Grill
Pagosa Springs
CO
Brewpub Pavilion
Peachy Peach
5.10%
Chile Verde Cerveza
?
Honeymoon Bier
7.40%
Grog
?
Pig Minds Brewing Co.
Machesney Park
IL
Brewpub Pavilion
(779) 423-2147
Taos Mesa Brewing
El Prado
NM
Brewpub Pavilion
(575) 758-1900
The Brewer's Cabinet
Reno
NV
Brewpub Pavilion
(775) 348-7481
The Cannon Brew Pub
Columbus
GA
Brewpub Pavilion
(706) 653-2337
Tomoka Brewery
Ormond Beach
FL
Brewpub Pavilion
(386) 673-6777
Twin Peaks Brewing Company
Dallas
TX
Brewpub Pavilion
Dirty Blonde
5.20%
16
Knotty Brunette
5.30%
27
Gold Digger
5.10%
12
West Flanders Brewing Co.
Boulder
CO
Brewpub Pavilion
Third Kingdom
6.70%
67
Canniption Pale Ale
5.70%
74
Angry Monk
7%
30
Saison Locale
4.70%
18
Tres Rubias
8%
33
Wrecking Bar Brewpub
Atlanta
GA
Brewpub Pavilion
(404) 221-2600
Yak & Yeti Brewpub
Arvada
CO
Brewpub Pavilion
Chai Milk Stout
5.10%
26
Chocolate Frosting Stout
5.30%
28
Yak's RIS
10%
88
GF Apple Ale
4.90%
0
West-Coast Glutton Double Red
9.60%
120
Endcaps
Alltech Lexington Brewing and Distilling Company
Lexington
KY
Endcap
Kentucky Ale
Kentucky Kolsch
Kentucky Bourbon Barrel Ale
Kentucky Bourbon Barrel Stout
Kentucky Pumpkin Barrel Ale
Anchor Brewing Company
San Francisco
CA
Endcap
Anchor Steam Beer
Anchor California Lager
Liberty Ale
BigLeaf Maple Autumn Red
Anchor Porter
Old Foghorn Ale
Brekle's Brown
Zymaster # 6: Saaremaa Island Ale
Anchor IPA
Our Barrel Ale
Zymaster #7:
Anderson Valley Brewing Company
Boonville
CA
Endcap
Anderson Valley Gose
Barney Flats Oatmeal Stout
Pinchy Cheek Barrel Aged Pumpkin Stout
Heelch O' Hops Imperial IPA
Jack's Double Brown Coffee Porter
Atwater Brewery
Detroit
MI
Endcap
Hop a Peel
Decadent Dark Chcolate Ale
Vanilla Java Porter
Dirty Blonde
Bloktoberfest
Voodoovator
Traverse City Cherry Wheat
Dunkle
Teufel Bock
Blueberry Cobbler
Avery Brewing Co.
Boulder
CO
Endcap
Lilikoi Kepolo
5.50%
Ellie's Brown Ale
5.60%
White Rascal
5.60%
The Kaiser
9.50%
Opuntia
6.65%
Obscuro & Nimbosus
8.11
Rumpkin
16%
Pump(KY)in
16%
Uncle Jacob's
16%
5 Monks
19.39%
Ballast Point Brewing and Spirits – Scripps Ranch
San Diego
CA
Endcap
Sculpin, IPA
Even Keel, Session IPA
Dead Ringer, Oktoberfest
Abandon Ship, Smoked Lager
Shore Leave, Cream Ale
Barmy, Specialty Honey Ale with Apricots
Grunion, American Pale Ale
Piper Down
Fathom, IPL
The Commodore, American Stout
Bear Republic Brewing Company
HEALDSBURG
CA
Endcap
Peter Brown Tribute Ale
Big Bear Black Stout
Cafe Racer 15
Hop Shovel
Apex IPA
Racer 5 IPA
Double Aught
Valley of the Moon
Grand-Am
Tartare Peche
BJ's Restaurant and Brewery – Reno
Huntington Beach
CA
Endcap
Black Diamond Brewery
Concord
CA
Endcap
Blue Moon Brewing Company
Denver
CO
Endcap
Boston Beer Company
Boston
MA
Endcap
Boston Lager
OctoberFest
Rebel IPA
Samuel Adams Stout
Kosmic Mother Funk Grand Cru
Double Bock
New World Tripel
Tetravis
Fat Jack Double Pumpkin
Boulder Beer Company
Boulder
CO
Endcap
Mojo IPA
7.2
70
Dragonhosen Imperial Oktoberfest
9
34
Buffalo Gold Golden Ale
4.8
20
Shake Chocolate Porter
5.9
39
Albino Rino White IPA
6.8
60
Sweaty Betty Blonde Hefeweizen
5.2
15
Hoopla Pale Ale
5.7
35
Hazed Hoppy Session Ale
5
38
Xena, Warrier Princess Barrel-aged Kiwi Golden Ale
5.5
21
Prime Time Barrel-aged British-style Ale
6.5
46
Boulevard Brewing Company
Kansas City
MO
Endcap
Tasting Room – Ginger-Lemon Radler
ZON Belgian-Style Witbier
Saison-Brett
Long Strange Tripel
Tank 7 Farmhouse Ale
Pop-Up Session IPA
Unfiltered Wheat Beer
Tasting Room – Oatmeal Stout
Tasting Room – Mid-Coast IPA
Brasserie Saint James
Reno
NV
Endcap
Red Headed Stranger
6.6
24.2
The Third Man
8
25
Daily Wages
6
22
Quadrophobia
11
23
Bamberg Rauchbier
5.25
26
1904
7.2
16.4
White Downs
Plum Lambic
6.45
8
Sophia D'Oren
7
15
100% Brett Saison
6.5
22
Breckenridge Brewery
Denver
CO
Endcap
Avalanche Amber Ale
Agave Wheat
Vanilla Porter
Regal Pilsner
Autumn Ale
471 IPA
Brewery Ommegang
Cooperstown
NY
Endcap
Ommegang Witte
Ommegang Hop House
Ommegang Rare Vos
Ommegang Hennepin
Ommegang Abbey Ale
Ommegang Three Philosophers
Ommegang Scythe & Sickle
Ommegang Gnomegang
Ommegang Valar Morghulis
Ommegang Upside Brown
Cigar City Brewing
Tampa
FL
Endcap
Florida Cracker Belgian-style White Ale
Hunahpu's Imperial Stout
Big Sound Scotch Ale
Maduro Brown Ale
Dad & Dude's Breweria
Aurora
CO
Endcap
Dank IPA
Lemongrass
Riot
Liquid Resume
Peachy Keen
Coffee Porter
Deschutes Brewery, Inc.
Bend
OR
Endcap
Doppel Dinkel Bock
Planete Rouge
Sagefight IPA
Obsidian Stout
Deschutes River Ale
Fresh Squeezed IPA
Black Butte Porter
Zarabanda
The Abyss
King Cone Fresh Hop Ale
Diamond Bear Brewing Company
North Little Rock
AR
Endcap
Dogfish Head Craft Brewery
Milton
DE
Endcap
Indian Brown Ale (Randalled)
Festina Lente
Black and Blue gone bad (Black and Blue aged in Pinot Noir barrels for a year)
Midas Touch
Red and White (vintage being poured)
Kvasir
Choc Lobster
Grain to Glass
Beer 1000
Chica
Dry Dock Brewing Co. – North Dock
Aurora
CO
Endcap
Apricot Blonde
HMS Victory Amber
Hefeweizen
Barrel Aged Imperial Stout, only 3 cases
Hop Abomination
SS Minnow Mild
Bligh's Barleywine, again just 3 cases
Wee Heavy
Sour Apricot, 1-5 gallon keg
Enterprise IPA
Evans Brewing Company
Irvine
CA
Endcap
Fat Heads Brewery
Middleburg Heights
OH
Endcap
Figueroa Mountain Brewing Company – Buellton
Buellton
CA
Endcap
Davy Brown Ale
Stagecoach Stout
Lizard's Mouth IIPA
Hoppy Poppy IPA
101 Kölsch
Danish Red Lager
Magpie Porter
Paradise Rd Pilsner
Stearns Irish Stout
2 specialty casks—1 per day
Firestone Walker Brewing Company
Paso Robles
CA
Endcap
Agrestic
Lil Opal
Brette Weiss
Union Jack
Pivo Pilsner
Double Jack
Easy Jack
Wookie Jack
Opal
Velvet Merkin
Florida Beer Company
Cape Canaveral
FL
Endcap
Smoked Swamp Ape DIPA
10
85
Devil's Triangle IPA
6.6
66
Sunshine State PILS
5
42
Gaspar's Porter
6.1
40
Key West Sunset Ale
5
16
Key West Southernmost Wheat
5
16
Florida Lager
5
22
Conchtoberfest
6.5
17
Goose Island Beer Company
Chicago
IL
Endcap
India Pale Ale
Madame Rose
Sofie
Matilda
Bourbon County Brand Stout
Gillian
Backyard Rye Bourbon County Stout
Bourbon County Coffee Stout
Juliet
Gordon Biersch Brewery Restaurant
Broomfield
CO
Endcap
Great Divide Brewing Company
Denver
CO
Endcap
Showdown Rye IPA 8.3%
Berliner Weisse 4%
Hoss Rye Lager 6.2%
Chocolate Oak Aged Yeti Imperial Stout 9.5%
Barrel Aged Yeti Imperial Stout 9.5%
Colette Farmhouse Ale 7.3%
Peach Grand Cru 12%
American Sour 7%
Fresh Hop American Pale Ale 8.1%
Hibernation English-Style Old Ale 8.7%
Great Lakes Brewing Company
Cleveland
OH
Endcap
Red Right 88
8.8
88
Baltic Porter
7
20
Oktoberfest
6.5
20
Blackout Stout
9
50
Green Flash Brewing Co
San Diego
CA
Endcap
Lagunitas Brewing Company
Petaluma
CA
Endcap
IPA
Little Sumpin Sumpin
DayTime
Hop Stoopid
PILS
Seasonal (Imperial Red)
ScareCity (Imperial PILS)
Lakefront Brewery
Milwaukee
WI
Endcap
Fixed Gear American Red IPA
Bridge Burner Strong Ale
Klisch Pilsner
Extended Play Session IPA
New Grist Gluten-Free Pilsner
Pumpkin Lager
Imperial Pumpkin Ale aged in Brandy Barrels
Riverwest Stein Amber Lager
Organic Fuel Coffee Stout
Oktoberfest Lager
Left Hand Brewing Company
Longmont
CO
Endcap
Sawtooth
Milk Stout
Polestar Pilsner
Nitro Milk Stout
Black Jack Porter
400 Pound Monkey IPA
Smokejumper Smoked Imperial Porter
Chainsaw Ale
Oktoberfest
Wake Up Dead Nitro
Pro Am: Jalapeno Cream Ale
Leinenkugel Brewing Company
Chippewa Falls
WI
Endcap
Magic Hat Brewing Company
Buffalo
NY
Endcap
Magic Hat # 9
5.1
20
Dream Machine
5.7
50
Wilhelm Scream
5.4
20
Jinx
6.9
20
Hi-9
5.9
55
Hop Drip IPA
6
60
Brandy Barrel-Aged Belgo Sutra
8.8
20
Magnolia Brewing Company
San Francisco
CA
Endcap
Kalifornia Kölsch
Sara's Ruby Mild
New Speedway Bitter
Bonnie Lee's Best Bitter
Blue Bell Bitter
Smokestack Lightning Imperial Stout
Oysterhead Stout
Proving Ground IPA
Prescription Pale
Pride of Branthill
New Belgium Brewing Company, Inc.
Fort Collins
CO
Endcap
Fat Tire
Abbey
Trippel
Salted Belgian Chocolate Stout
Snapshot
Le Terroir
La Folie
NBB loves Leopold
Rampant Imperial IPA
New Holland Brewing Co
Holland
MI
Endcap
Pilgrim's Dole – Wheatwine
Dragon's Milk – Bourbon Barrel Aged Stout
Full Circle – Kolsch
Carhartt Woodsman – Barrel Aged Pale
Mad Hatter – IPA
Blue Sunday – Blended Sour Ale
Ichabod – Pumpkin Ale
Paleooza – Session Pale Ale
Poet – Oatmeal Stout
Incorrigible – White Sour Ale
Odell Brewing Company
Fort Collins
CO
Endcap
Odell IPA
Friek
Myrcenary
Gramps Oatmeal Stout
59er
5 Barrel
Oskar Blues Brewery
Longmont
CO
Endcap
Dale's Pale Ale
Mama's Little Yella Pils
Old Chub Scotch Ale
G'Knight Imperial Red
Ten FIDY Imperial Stout
Gubna Imperial IPA
Deviant Dale's IPA
Death By Coconut Irish Porter
Station 3 Bravarian Hefeweizen
Hopped Pale
Pabst Brewing Company
Los Angeles
CA
Endcap
PBR
Ballantine IPA
Ballantine XXX Ale
Strohs
Old Style
National Bohemian
Lone Star
Primo
Rainier
Schlitz
Real Ale Brewing Company
Blanco
TX
Endcap
Firemans #4
5.1
Four Squared
5.6
18th Anniversary Gose
4.4
Hans' Pils
Oktoberfest
Devil's Backbone
Blakkr
Grand Cru
Benedictum
Imperium
Rock Bottom Breweries
Broomfield
CO
Endcap
Saint Arnold Brewing Company
Houston
TX
Endcap
Weedwacker
Pumpkinator
Lawnmower
Santo
Oktoberfest
Endeavour
BB2 Brett
Bishop's Barrel
Shock Top Brewing Company
WILDWOOD
MO
Endcap
Short's Brewing Company
Elk Rapids
MI
Endcap
Woodmaster
9
87
India Spruce Pilsner
7
85
Schnozzleberry Griffin
5
24
Key Lime Pie
5.5
21
Bourbon Carrot Cake
7.5
9
Golden Eagle
11
30
Strawberry Short's Cake
Whiskey Sour
6.7
20
S'more Stout
6.5
20
Pan Galactic Gargle Blaster
8.5
90
Sierra Nevada Brewing Co.
Chico
CA
Endcap
Pale Ale
Torpedo Extra IPA
Estate Homegrown Ale
Pilsner (New beer)
Coffee Stout (new beer)
Narwhal Imperial Stout
Kellerweis Hefeweizen
Ovila Abbey Tripel
Barrel-Aged Narwhal
Barrel-aged Porter with Vanilla beans and Cocoa Nibs
Snowy Mountain Brewery
Saratoga
WY
Endcap
Saratoga Whit
5
Sunshine Ale
5
Indian Pale Ale
9
High Altitude Helles Lager
5
Honey Badger
7
Widow Maker Ale
5
Lone Ranger Red
7
Chocolate Meltdown Porter
9
Vienna Lager
5
Dirty Blonde
5
Speakeasy Ales & Lagers
San Francisco
CA
Endcap
Prohibition Amber Ale
6.1
Big Daddy IPA
6.5
Untouchable IPA
6.8
Vendetta IPA
7.6
Double Daddy Imperial IPA
8.5
Blind Tiger Imperial IPA
9.5
Butchertown India Black Ale
8
Syndicate No. 02
10.5
Squatters Craft Beer
Salt Lake City
UT
Endcap
Wasatch Brewery
6
28
Squatters Munich Helles
4
Squatters Vienna Lager
4
26
Squatters Hells Keep Belgian Golden Strong
7.75
Squatters Wee Peat Scottish Ale
5.6
27
Squatters Off Duty IPA
6.5
55
Squatters Hop Rising Double IPA
9
72
Squatters Respect Your Mother Organic Amber
4
25
Squatters Full Suspension Pale Ale
4
40
Squatters American Wheat
4
Stone Brewing Co.
Escondido
CA
Endcap
SweetWater Brewing Co
Atlanta
GA
Endcap
Whiplash
Take Two Pils
IPA
420 Extra Pale Ale
Blue
Happy Ending
Anniversary Red Wheat Wine
Georgia Brown
The Brew Kettle
Strongsville
OH
Endcap
White Rajah
6.8
70
El Lupulo Libré
8.8
88
Black Rajah
6.8
70
Awesome
4.5
35
Oktofest
6
23
Mod Quad
9
30
Rude Cru Kriekass
8
23
Kitka
5.5
22
Jack Hammer
11.5
65
Tunguska
10.8
60
The Bruery
Anaheim
CA
Endcap
The Bruery
Mischief
Bois
7 Swans-A-Swimming
Humulus Lager
Black Tuesday
Bruery Terreux
Oude Tart
Rueuze
Hottenroth Berliner Weisse
Saison Rue
Tart of Darkness with Cherries & Vanilla
Three Weavers Brewing Co.
Inglewood
CA
Endcap
Tommyknocker Brewery
Idaho Springs
CO
Endcap
Uinta Brewing Company
Salt Lake City
UT
Endcap
Baba Black Lager
Hop Nosh IPA
Detour Double IPA
801 Pilsner
Trader Session IPA
Dubhe Imperial Black IPA
Oak Jacked Wood-aged Imperial Pumpkin Ale
21st Birthday Suit Sour Farmhouse Ale
Wasatch Brew Pub
Park City
UT
Endcap
Wasatch Evolution Amber Ale
4
20
Wasatch Jalapeno Cream Ale
4
Wasatch Apricot Hefeweizen
4
9
Wasatch Devastator Double Bock
8
18
Wasatch Provo Girl Pilsner
4
35
Wasatch Polygamy Nitro Porter
5.5
30
Wasatch Apple-A-Day Apple Ale
5
Wasatch Black O'Lantern Pumpkin Stout
6.5
14
Wasatch Ghostrider White IPA
6
45
Wasatch Pumpkin Ale
4
10
Wynkoop Brewing Company
Denver
CO
Endcap
B3K
5.5
18
Belgorado
6.7
45
Colorojo
8.2
72
Orchard Wheat
5.2
16
Patty's Chile Beer
4.2
18
Late Additions
Alosta Brewing Co.
Covina
CA
Pacific
Blue Mountain Brewery
Afton
VA
Mid-Atlantic
Breakside Brewery – Pub Brewery
Portland
OR
Pacific NW
Brenner Brewing Co.
Milwaukee
WI
Great Lakes
The Bacon Bomb Rauchbier
5.3
22.8
The Star Baby IPA
6.5
49.8
City Fox Pale Ale
5.1
33.3
Test Batch 002 (Glücklich Pils)
4.9
35.2
AffenKonig
6.1
52.8
Craft Brew Alliance (Red Hook, Widmer, Omission, Kona)
Kailua-Kona
HI
Pacific
Devils Backbone Brewing Company – Outpost
Lexington
VA
Mid-Atlantic
El Segundo Brewing Co.
El Segundo
CA
Pacific
Elk Mountain Brewing
Parker
CO
Mountain
Fegley's Brew Works
Allentown
PA
Mid-Atlantic
Devious Imperial Pumpkin
9
20
Rude Elf's Reserve
10.5
25
Venemous aka VSA
9
22
Arctic Alchemy
12
50
2013 Berliner Weiss
2.8
?
Heathen Brewing
Vancouver
WA
Pacific NW
Ironfire Brewing Company
Temecula
CA
Pacific
Ironworks Brewery & Pub
Lakewood
CO
Mountain
Jupiter Brewing
Berkeley
CA
Mountain
Jupiter Lager
5.20%
Hefeweizen
4.50%
Quasar
8%
75
Liquamentum
Buellton
CA
Pacific
Saison
Double Down Davy Brown Ale (bottles)
Hell's Half Acre Barleywine (bottles)
Living The Dream Brewing
Littleton
CO
Mountain
Marin Brewing Company
Larkspur
CA
Pacific
MillerCoors
Milwaukee
WI
Midwest
North Peak Brewing Company
Dexter
MI
Great Lakes
Oggi's Sports Brewhouse Pizza
San Clemente
CA
Pacific
Ram International / CB Potts
Lakewood
WA
Pacific NW
Sanctum Brewing Co.
Pomona
CA
Pacific
Newtonion
5.4
Tangeronimo
10
Deus Vult
8.8
Barley Rose
8.3
Omni Hop
8.3
Scarlet Lane Brewing Company
McCordsville
IN
Great Lakes
Vivian Red IPA
6.7
80
Dorian Stout
5
35
Silas Farmhouse Ale
4.5
40
Tap It Brewing Co.
San Luis Obispo
CA
Pacific