No Comments
Why you should be watching the SEC West on Saturday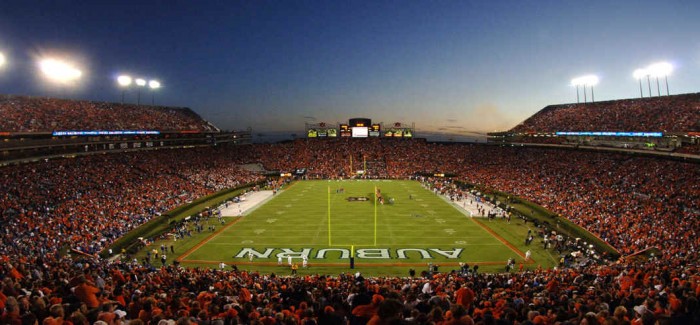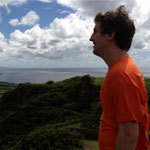 October is such a great time for sports. The NHL returns, the World Series comes around and conference play in the NCAA starts taking place. This Saturday, however, should be getting most of your attention. 23 of the top 25 teams will be taking the field in many important conference showdowns (16 to be exact). Most notably, 6 of the top 15 will be playing each other in, yup, you guessed it, the SEC West. Here they are.
No. 6 Texas A&M Aggies at No.12 Mississippi State Bulldogs @12:00 ET
No. 3 Alabama Crimson Tide at No.11 Ole Miss Rebels @3:30 ET
No. 15 LSU Tigers at No. 5 Auburn Tigers @ 7:00 ET
The NCAA changed the BCS format to a 4 team elimination playoff that begins on the first day of 2015. What some of us probably were not expecting, was that playoff fight to start only 6 weeks into the season. Aside from the household names of Auburn and Alabama, the other 4 teams in the SEC West are legitimate contenders for a playoff berth if they win out the division with two losses or less. Lets face it, no one in the SEC will be going undefeated, especially in this division. This makes this weekend even more ridiculous because a win on Saturday guarantees nothing, simply put, you are lucky to have a seat once the music stops playing.
A couple big factors to consider. The state of Mississippi will have its fair share of tailgating and hospitality with both the bulldogs and Rebs hosting. The stakes are high and the hype on game-day has matched the intensity. It is not every weekend the spotlight travels west of the state of Alabama, but you can be sure the fans in Tuscaloosa will be following that trail to Oxford.
As for this writer, I will be heading down to see the action at Jordan Hare Stadium, watching Auburn host the LSU tigers, who will be starting true freshman Brandon Harris for the first time this season. Not exactly the easiest gig in sports. While Auburn did not exactly knock the socks of off K-State or overly impress with their offensive depth, the rivalry with the Bayou Tigers has their attention. Auburn has only beat them 3 times in the last 10 years, and all of those victories came at home. The last win came in 2010, the undefeated BCS championship title year, so it seems like they are due.
SEC Saturday is going to be fun. Plenty of good football spread throughout the day that actually means something (Florida St. vs. Wake Forest, what a great match-up). Imagine if we see a Rock Paper Scissors scenario play out in the next month; it would only be fitting that the year we do away with the BCS rating scale is the year it plays the biggest factor in determining the best 2 teams in the land.
Final Predictions:
Mississippi State defeats Texas A&M 34-27
Ole Miss defeats Alabama 27-24
Auburn defeats LSU 34-14