No Comments
Cautiously Optimistic | The Cubs Got Their Man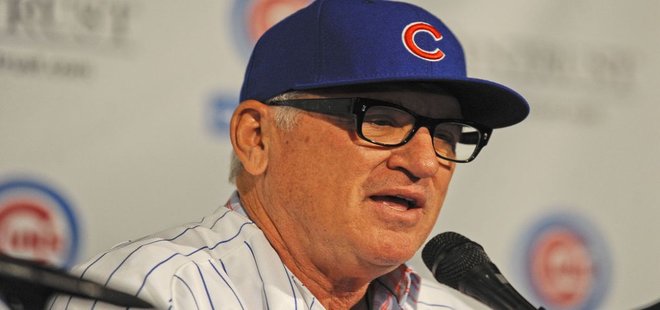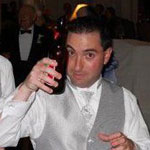 For Cubs fans the holidays came early this year as the team announced Joe Maddon would be the next manager after bolting Tampa Bay for the Windy City.
I'll admit, I could barely contain my excitement, and after taking a few deep breaths, I realized that Maddon has accomplished nothing in Chicago except winning over the media with free drinks. Cubs fans are a unique bunch; we cling to any hope of success and ride it for as long as we can. It usually ends in shattered dreams and unfulfilled expectations. Let's hope the Maddon story won't have a similar ending.
The Cubs have gotten that "hot" manager in the past. Fans were excited when Dusty Baker left the Giants, but despite having a few playoff appearances, including the 2004 run in the playoffs, his overall win percentage with the Cubs was just .497.
Lou Piniella, also from Tampa Bay, was another incoming manager Cubs fans got giddy for, and while his winning percentage was about .500 (.519 to be exact), the Cubs never advanced out of the first round of the playoffs with Lou at the helm. In fact, Piniella is the only manager to have a career winning percentage with the Cubs above .500 since Don Zimmer, who managed the Cubs from 1988-1991. Zimmer's career win percentage with the Cubs was .507.
Going over the numbers, Cubs managers have not fared well with the Northsiders. Since 1950, only four Cubs managers have posted career winning percentages over .500 (minimum 25 games managed). In Maddon's nine years with Tampa Bay, he had just two years where he didn't hit a winning percentage of .500, and those were the first two. After that, the lowest percentage he had was .519. In nine years with the Rays, he was named AL Manager of the Year twice, and took the Rays to the World Series in 2008.
But to say the bar is low for Maddon in Chicago would be totally incorrect. His expectations will be through the roof. He takes over a team chalk full of talent and a front office ready to spend millions of dollars on free agents. It's no surprise the Cubs will go after a big name pitcher this off-season to complement a young pitching staff that has potential.
Fans are ready to win now. No longer does the phrase "Maybe Next Year" invoke laughter and humorous pity with bleacher bums. We've seen the pieces falling into place, starting with Theo Epstein taking over, and then watching the farm system sprout with talent. It seemed a manager was the last thing needed — and Theo got his man.
The stakes are high and the goal is a World Series championship for Maddon. He'll have the full support of Cubs fans, but if he can't get the job done I'll start to wonder — who can?
Follow Mike Zoller on Twitter @mikezoller.