No Comments
New Belgium Brewing | Frambozen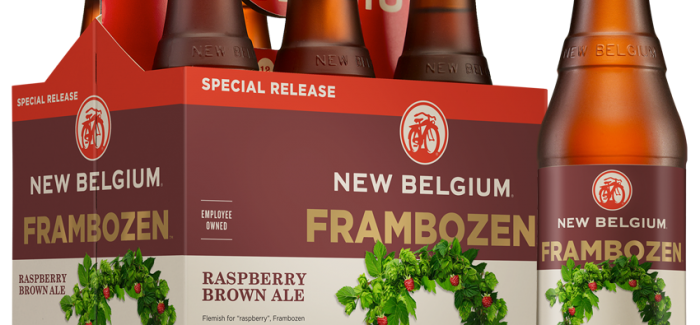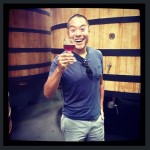 Avg. Reading Time:
2
min
If you can't already tell from yesterday's post, I take Thanksgiving very seriously. My own personal ritual involves waking up early to prep food and while also screening the entire Star Wars trilogy throughout the process (lets be real, until JJ Abrams proves this next series is worthy, there's only one real Star Wars trilogy). By noon, A New Hope will have wrapped as well as early prep, just in time for our yearly Turkey Bowl game. The MVP takes home an actual four pound stone trophy named Plymouth Rock, you also get your name etched on the rock as part of your accolades. After the game, we dive straight into Empire Strikes back and final prep, but most importantly it's officially time to crack open a bottle of Frambozen.
One of my favorite holiday time semi-seasonals (I'll explain shortly) makes its fleeting arrival each year during the month of November through the end of the year (see you didnt have to wait that long for the explanation). The timing could not be more appropriate.
As a raspberry brown ale, Frambozen is exactly what it advertises. Each year the brewery sends a representative to the Pacific Northwest to oversee the process of picking and juicing fresh raspberries which is then added to the fermentation process. That sweet/tart raspberry flavor melds perfectly with the lightly roast maltiness of it's base brown ale. That pairing creates a natural feeling of holiday familiarity without the aggressive spices that usually dominate winter seasonal.
Those tart/sweet but light and complex flavors pair perfectly with any phase of Thanksgiving dinner. I prefer one during prep to kick off the spirit of the holiday and the rest during and after the meal (read: I kill at least a Framdozen on my own). As I mentioned before this beer carries a short shelf life and is extremely popular so be sure to snag a few while you can and be prepared to get Framblown away!