No Comments
Session Kitchen Goodfellas Beer Dinner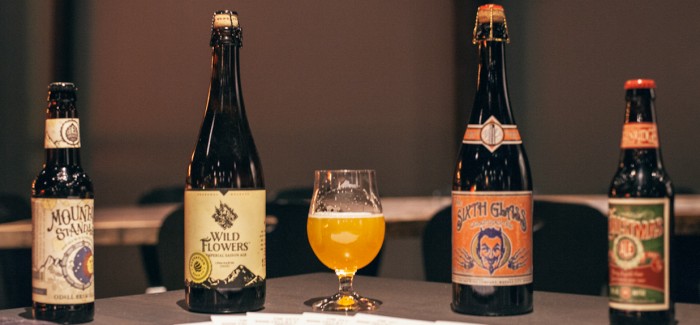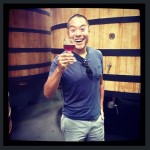 Location- 1518 South Pearl Street, Denver, CO 80201
Before we proceed any further, I've got something to admit. We are unbelievably lucky that craft beer has taken off with such fervor. Remember a few years back when a small group of industry tried making alcoholic whipped cream a big thing? I mean could you imagine if we had tried to start a blog on vodka spiked Reddi Whip?
But seriously we have been incredibly lucky to be part of this movement. Even more exciting is the fact people continue to push the boundaries of what we know and experience with craft beer, whether it be beer pairings, cooking with beer, or even beer cocktails.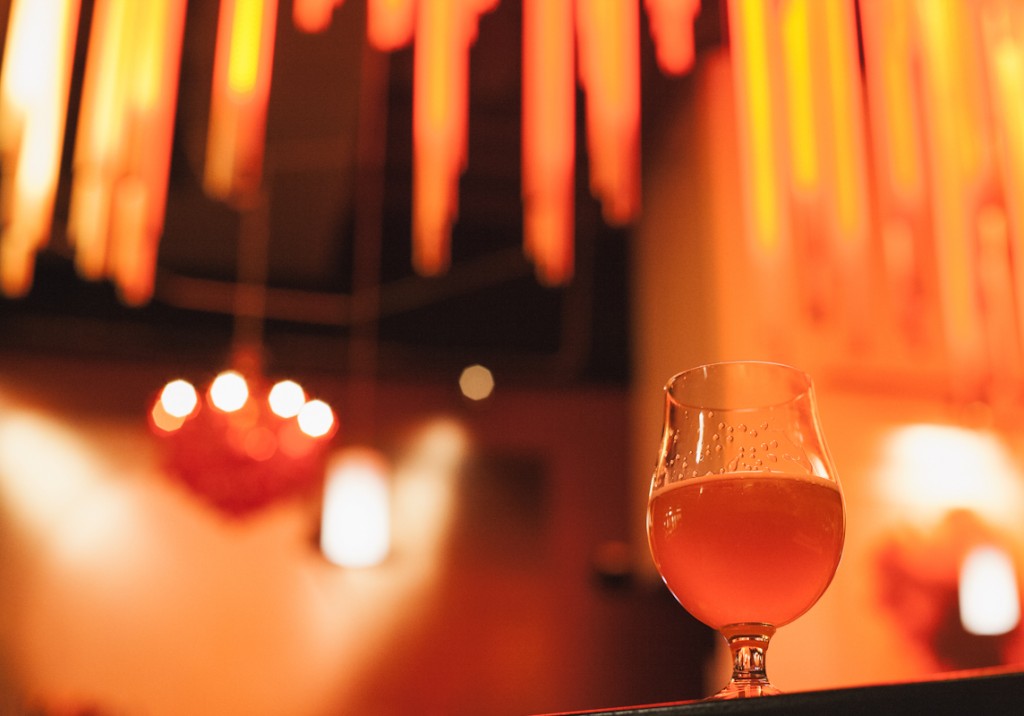 Last week we were lucky enough to experience a combination of all three on display at Denver's Session Kitchen. The Goodfellas Beer Dinner, named after Colorado brewery representatives from Breckenridge Brewery, Odell Brewing, Elevation Beer Company and Boulevard Brewing, who collaborated with Session Kitchen's on a four course beer paired dinner and beer cocktail showcase.
The best thing about beer dinners, is that it affords the attendees an opportunity to experience something new every single time. While courses are specifically paired with an intent, in the end everyone still draws different tastes, experiences and connections to each pairing. What I loved about Session Kitchen and the "Goodfellas" is that they completely embraced that mentality. And while every pairing was carefully thought out and explained, our hosts made clear to drop any pretense and allow the diners to explore their own findings.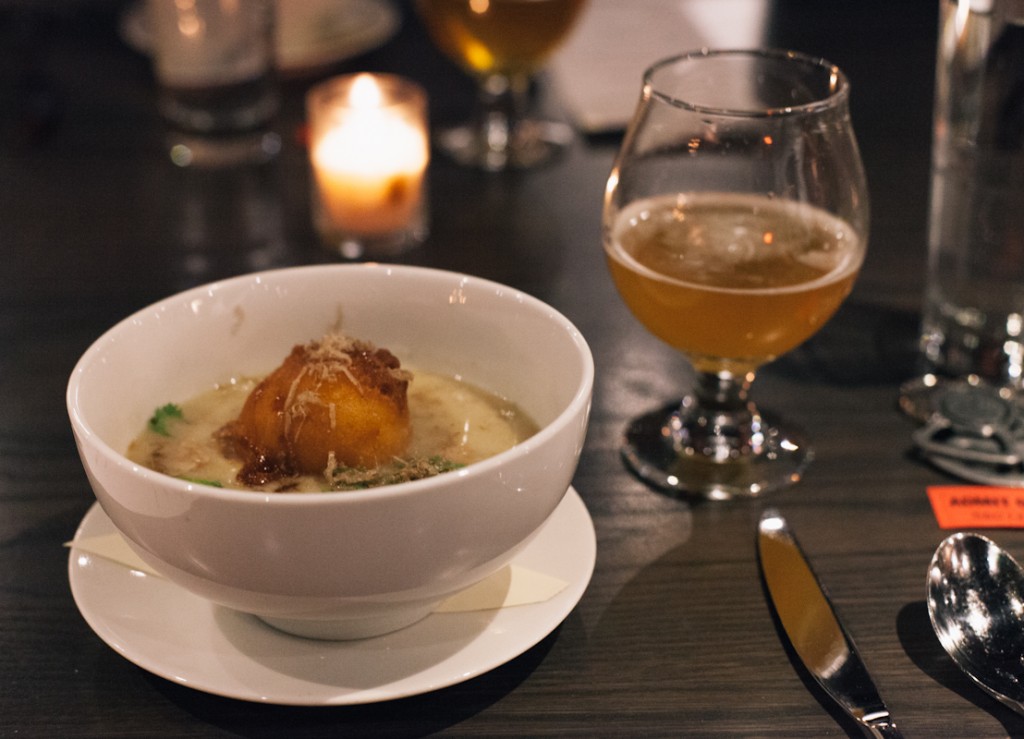 Our night began with Boulevard's Tank 7, one of my favorite multi-tool go-to beers. The light refreshing, slightly spiced Farmhouse beer is a great way to start any dinner due to it's balance of flavors and light body. We were soon introduce to what became my favorite of the night, a hearty white bean and veal breast chili with a perfect amount of heat. That slight tinge of spiciness added a dynamic flavor profile to this ultimate achievement in comfort food. That heat would be cut appropriately by the sweet earthy flavors of Elevation's Wild Flowers Imperial Saison.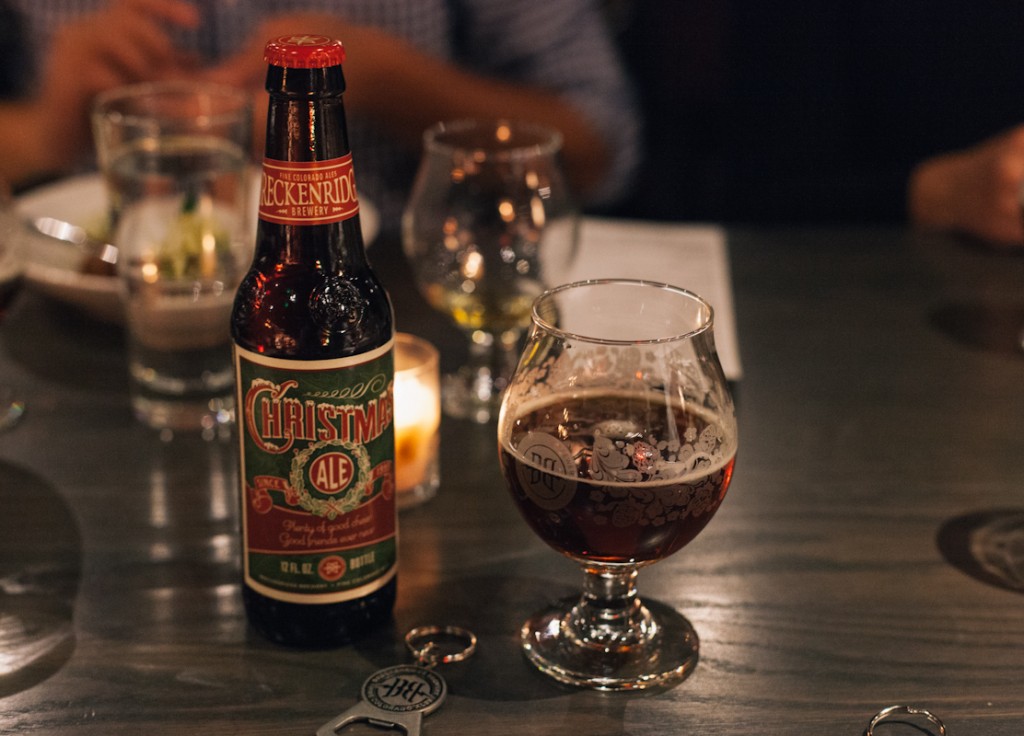 Another highlight of the meal featured a grapefruit and ginger cured smoked duck, cauliflower rosti and date parsley salad paired with Breckenridge Brewery's Christmas Ale. What I loved most about this pairing was how a familiar beer in Breck's Christmas can completely unfold to reveal new layers when paired properly. The duck's tangy smokey flavors brought out the sweet toffee flavors of the beer and the entire course was balanced by the subtle nuances of the cauliflower.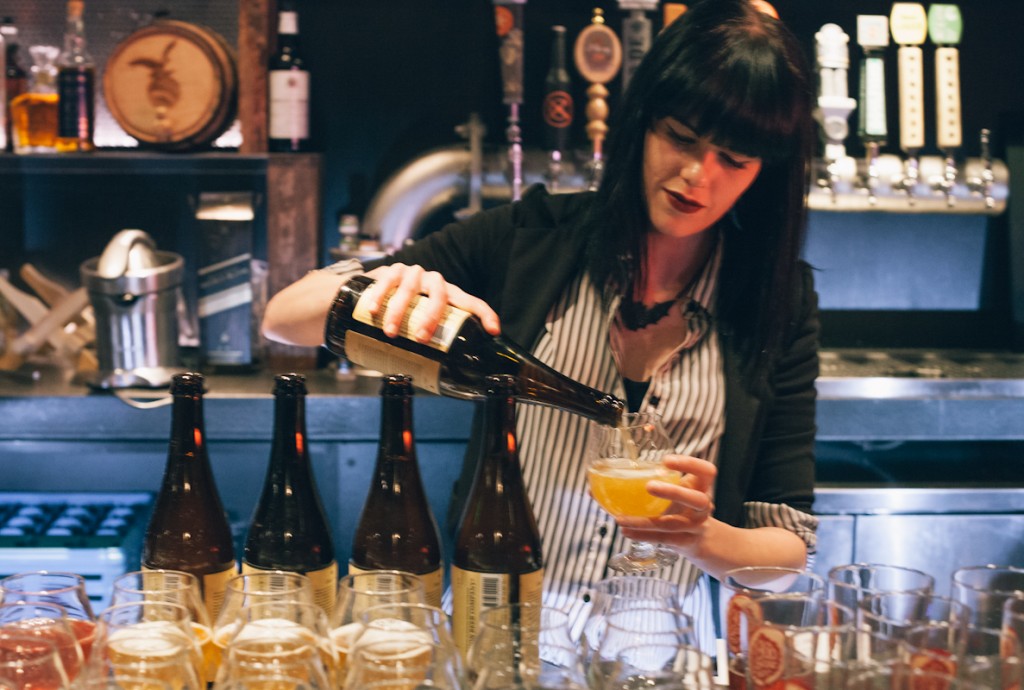 But perhaps most surprising of the night was the beer cocktail arranged by in-house mixologist Haylee Ortiz who's French Toast Beer Float completely uprooted my understanding of beer. Her use of egg, Tank 7 from Boulevard and familiar sweet/savor interplay created a breakfast/dessert in a glass.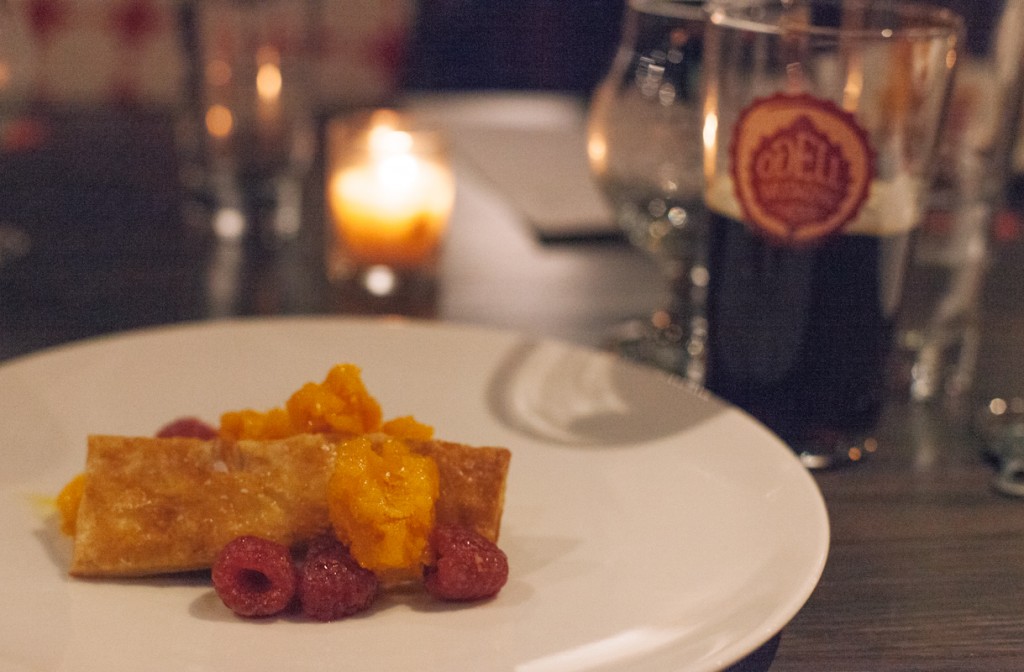 Again, this is what's so great about a beer dinner. It opens doors to things you wont typically experience from normal beer events. It alters what you previously believed to understand about both the culinary and beer worlds. Last week's Goodfellas Dinner is a strong indication that Session Kitchen is taking this beer boom seriously and I highly recommend keeping a keen eye out for their future beer centric offerings!