No Comments
Sierra Nevada Brewing Co | 2014 Harvest Wild Hop IPA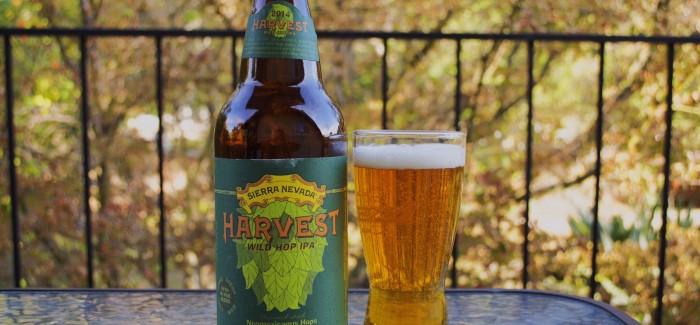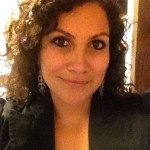 ABV 6.5%
IBU 55
For those of you keeping up with Sierra Nevada's Harvest Series, you'll know that they've gifted us with two single hop IPAs, a wet hop IPA, a fresh hop IPA and have ended with their wild hop IPA made with Neomexicanus hops to round off the 2014 series. What a hop-head harvest, indeed.
I know that it's the time of year to be drinking barrel-aged stouts and bold barleywines but for us West Coasters, we still see the sun more than we should. We're finally getting a taste of fall over here and this IPA made with Neomexicanus hops couldn't taste any better than it does in the middle of a SoCal autumn.
What makes this beer and the Neomexicanus hop so special is that this varietal is native to the western region of the US that few have used for brewing. While this hop has been used before by Crazy Mountain Brewing Co. in their Neomexicanus Native Pale Ale, Sierra Nevada is first to release the hop nationwide.
All hop-hype aside, this beer is quite special. The appearance of a beer, especially of an IPA, rarely shocks me and when it does, the beer is either cloudy or has an unusual color. The Wild Hop IPA, however, presented a more positive characteristic: a firm head. This beer had a head so sturdy that I was convinced it could hold up a quarter. The head, pristine and white, reminded me of a fresh layer of snow after an early morning fall. And, to top it all off (pun intended), the head's unyielding nature lasted pour after pour from the 20 oz bottle.
Some of you may be rolling your eyes as to why I dedicated an entire paragraph to describing the head of this beer. Well, the head of a beer is something to admire and such an impeccable one as this comes as a rare treasure instead of the standard expectation with the rise of sub-par breweries. But I digress. Let's get on to aroma and, the good stuff, the taste.
Since I, and most beer drinkers, have not come across the Neomexicanus hop varietal on the average bar hop, I braced for the flavors to come. The aromas of mild caramel and earth lent themselves to the palate. The expected bitterness reared its head but only just and those delicate caramel notes matched the creaminess from the foam. Non-nitro beers don't have a reputation for "creaminess" but because of that well-calculated head, the beer only tasted better.
"Harvest" fits too perfectly with a beer such as this. Not many IPAs can say they've captured autumn in a glass but the Wild Hop IPA certainly can. At 6.5 percent ABV, this beer offers an even taste that keeps you sipping, or in my case, gulping. My one regret was that I had no one with me to share such a delightful beer. Thankfully, the 2014 Harvest Wild Hop IPA is now on the shelves (for a limited time) so I know I'll be enjoying this beer again soon.