No Comments
Ultimate 6er | National Picnic Month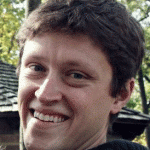 It seems that the list of "holidays" has grown to epic proportions of nonsense these days. I'm not talking about legitimate fiestas that trace their roots to ancient pagan traditions like Easter, Halloween and Groundhog Day. I'm talking about those Instagram hashtag holidays like Sibling Day, No Pants Day and National Cheeseburger Day. Full disclosure, I am a card carrying celebrant of these three festivals but surely In-n-Out had a hand in creating at least one of them.
So today's Ultimate 6er is in honor of a real holiday, July's thirty-one-day jubilee of fun – National Picnic Month. Upon Googling, the first result comes from the US Department of Agriculture. They even have a, um, simple website explaining it here. It's unclear if the government started this holiday or not, but it's on their website so it must be real! And besides, who doesn't like picnics?
Depending on which map you look at, the continental United States is broken up into between four and FIFTEEN (according to this one) different regions. Me, I see six regions – Northeast, Southeast, Midwest, Southwest, Northwest and West. Which is really only because I need six perfect picnic beers, one from each region, to create said Ultimate 6er.
Northeast – Heavy Seas Loose Cannon
Ok, so Heavy Seas Brewing is in Baltimore, which many consider the Mid-Atlantic region. You say tomato, I say tamatoh. On one of my first visits to see my sister and brother-in-law John in Virginia, I noticed a pattern at night. We, the unwashed masses, would be offered a variety of very good beer from John. But somehow he was always holding a Loose Cannon, an option strangely absent from the fridge in the kitchen. Once I discovered the hidden stash, I realized why he was holding it hostage. It's DYNAMITE.
If you like bright, citrusy IPA's, this brews for you. What sort of picnic is this beer brewed for? A beach picnic. There's a pirate ship on the label and the brewery name itself is all about Victory At Sea.  Were I planning a beach picnic in the Northeast – Jersey Shore, Cape Cod or Ogunquit up in Maine – this would be in my basket. Along with a barrel of Maryland blue crabs smeared in Old Bay of course.
For a larger showcase of Loose Cannon, check out this PorchDrinking post 
Southeast – Cigar City Hunahpu
I've only had Hunahpu from Cigar City Brewing once. It was during a bottle share with a friend recently returned from a visit to Florida. I like stouts but this one stands out. The chocolate, the vanilla, the coffee, all in incredible balance with the most outrageous finish. I strongly considered pissing off everyone at the bottle share by snatching the bottle and running home.
The description of the beer in all of its Mayan mythology glory, found here, is wild. Dark underworld lords, corpses morphing into trees, heads turning into cacao pods and whatnot. There's a river south of Tallahassee, the Apalachicola. It meanders through some gnarly primeval swamp-forest, or it did when I was there 20 years ago. Alligators, big spiders, thick vegetation and the like. A picnic here would be where you'd want to take your Hunahpu for enjoyment. But more of a Mel Gibson Apocalypto picnic than a Sound of Music picnic. You know, with sweetbreads, haggis and such.
Midwest – Modern Citrapolis
The St. Louis craft beer scene is really taking off with new breweries opening all the time. Modern Brewery, having opened about a year ago, is very new. I've had it on my list and finally got my opportunity a few weeks ago at the SYNEK launch party. I'd heard about their Citrapolis IPA and was stoked to see it on tap. And no wonder I'd heard about it, it's tremendous. Citra hops are the obvious donor to its goodness and Modern treats them well. Citrusy but more mellow than bright, I found myself inhaling the full pours being served, and neglecting other brewery tables to go back for more.
The ideal picnic for Citrapolis would be of the traditional lawn variety, checkerboard blanket, wooden basket, the works. Location would be in the park beneath the St. Louis Arch. Summer day, cold growler, cheese and crackers, good to go.
Southwest – Four Peaks Kilt Lifter
During a cross country road trip, we stopped to visit friends outside Phoenix. When I asked where we could get a good beer and catch up, Four Peaks Brewing was the recommendation. And Kilt Lifter was the beer of choice. Was its malty, caramelly goodness enhanced by my desperate need for a cold drink after untold hours in a smelly car with weak A/C and BPM on repeat for days on end? I think no. I haven't had it since but you just know a good beer when you drink it and Kilt Lifter is a really good beer.
Incongruously, the name of this beer draws up images of picnicking in lush Scottish highlands surrounded by armies of sheep and bagpipes playing in the background. Not the desert. So, where should this picnic beer be enjoyed? There are all manner of hills for hiking in the suburban sprawl around Phoenix. One I recall in particular is Thunderbird Park in Glendale. Not a crazy hike and at the top you're rewarded with a solid panorama. Certainly an ideal location for a picnic. Kilt Lifter comes in a can which is nice for hauling it up a hillside. But you might want to pack it in ice. I'm always told its "dry heat" in Arizona, which may be true, but it can still get pretty damn hot.
Northwest – Breakside IPA
With the Craft Brewer's Conference taking place in Portland this year, there was an overwhelming number of options when it came to the decision of what brewery to visit at the end of the day. Breakside Brewery was one of the first stops, which turned into a couple more stops during the weekend. This was partially due to its proximity to our house, but mostly because the beer was so tasty. In particular, their eponymous IPA hit the spot. I was on the hunt for a hoppy brew that tasted like the Pacific Northwest and Breakside satisfied this quest.
We tried to hit all the standard tourist spots while in Portland and were told Multanomah Falls was a must see. I'm glad we listened. There's a hiking trail that winds up and around the falls for all manner of killer vistas of both of the falls and the Columbia River. Take your pick and set up shop for a glorious, pine tree packed picnic with takeout from your favorite food truck and some fresh Breakside IPA.
West – Pizza Port Swami's IPA
My brother lives in San Diego which, like Portland, offers an eye popping variety of brewery options. It's a tough call, but I have to go with Swami's IPA from Pizza Port Brewing. Best enjoyed at their tiki-hutted location in Solana Beach, may I recommend some coin-op arcade games with your brew? With a name like Swami's it's hard not to like this beer, given its nice hoppy bite. And when the goal of your visit is to cram as much surfing as humanly possible into each day.
If you're going to picnic with this one, the easy choice is at its namesake break just up the road in Encinitas. Fill your satchel with fish tacos, a 12 pack of Swami's and a big blanket. Head to the beach and picnic away. Preferably during one of the impossibly picture perfect sunsets.
There you have it, the perfect picnic six pack of good beer filled with a brew of choice from all six regions of our amazing craft beer producing country. Are these beers worth a ping ponging road trip around America to gather up this perfect sixer? Yes they are. Get packing.
---