No Comments
Brew Gentlemen | DoubleMex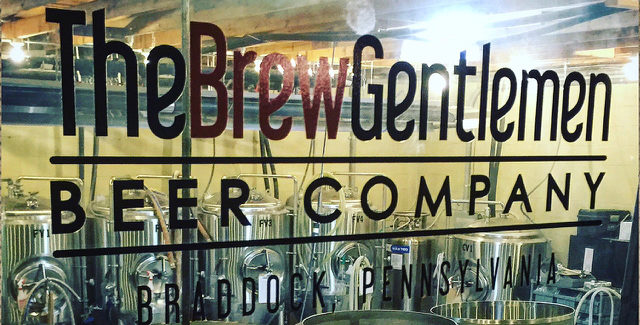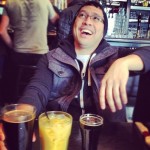 Style: Barrel Aged Imperial Stout | ABV: 9.9%
Brew Gentlemen's bottle release of DoubleMex took place on Saturday, September 17, 2016. This was my first ever bottle release that I have attended so I made sure I did my research on the event. I followed BG on Instagram, Facebook, Twitter and even signed up for their newsletter (pssh stalk much?!) just so that I could stay current with the brewery.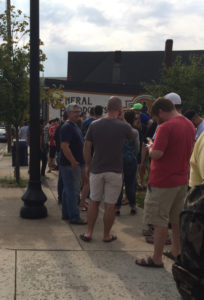 I arrived early that morning with excitement and a good spot in line. Once the brewery opened the line moved fairly quickly; you had the option to either purchase three bottles and/or grab a draft or two of DoubleMex in their tap room. At the time I decided to just get my three bottles, head home and enjoy my BG haul. I realized later that night, after drinking it, I wish I stayed to grab a fresh draft.
Base Stout: Mexican Coffee (another BG brewed stout)
Appearance: Dark brown color with a nice brown espresso head
Smell and Taste: Coffee, chocolate, vanilla and cinnamon. As the stout warms up the oatmeal, vanilla, coffee and chocolate flavors really flourish and finishes with a nice cinnamon flavor. Another great factor is that the barrel characteristic is not overwhelming, but is subtle and pleasant. Small alcohol burn in the aftertaste, super smooth with a medium body, but be careful with this one, this delicious stout goes down so easy that you practically forget it's 9.9% ABV.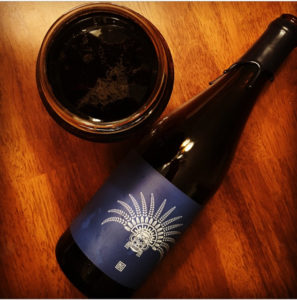 Since that bottle release all my DoubleMex bottles are gone. I truly enjoyed that amazing delicious stout, and I hope they brew it again because it was an absolute hit within the craft beer community! Brew Gentlemen has been one of my absolute favorite breweries to visit. If anyone visits western Pennsylvania I highly suggest that you stop in Braddock to visit Brew Gentlemen! Cheers to BG and PorchDrinking!
---