No Comments
Begyle Brewing is Moving to Cans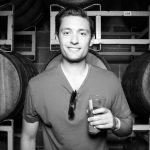 Cover Photo Credit: Begyle Brewing
Now in its sixth year of operation, Begyle Brewing has become a community-favorite of Chicago's Ravenswood neighborhood. Like any optimistic brewerery in its early years, expansion is key, which is why it's exciting for Begyle fans to see the brewery taking the next big step by announcing that it has begun to can its beers.
Two of Begyle Brewing's most popular beers, Free Bird American Pale Ale and Begyle Blonde, are the first to appear in cans. Each 6-pack will enjoy the same bright blue and yellow packaging, respectively, as the bottles that Chicago craft beer drinkers have grown accustomed. And, Begyle did confirm that these new cans would effectively replace the bottles on store shelves, which is a noteworthy packaging shift.
https://www.instagram.com/p/BRwKpzAjFAt/?taken-by=begylebrewing
Although Free Bird and Blonde cans are currently limited to the Begyle taproom, cans will enjoy the same distribution as its former bottles within two weeks, which means that those in the greater Chicago area and in the larger Illinois boundary will soon get their hands on these new cans.
Begyle confirmed that its new 6-packs will retail for $10, with hopes that the brewery can bring more of its community-supported concoctions to cans soon. I will personally be keeping an eye out for when the super-hopped Hop Hazardly IPA is available in aluminum. Are you excited for the new cans? Let us know!
---