One Comment
The Best Craft Brewery Social Posts from #Eclipse2017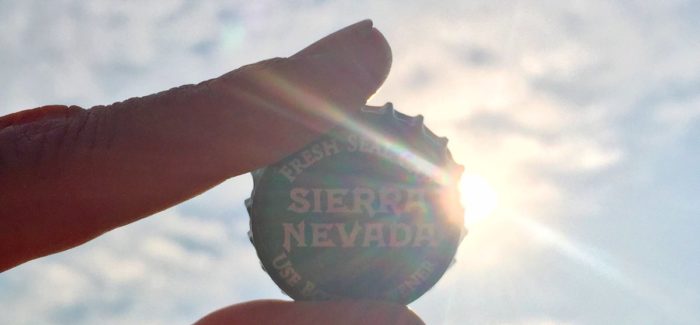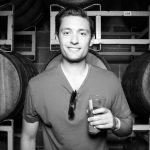 Like many Americans, I spent a good portion of my Monday enjoying the hype and pure spectacle that was #Eclipse2017. It's not every day that you get to witness such a historical astrological event, so it was cool to see the pure visceral excitement folks around the nation emitted when the sun obscured the moon for a brief moment this afternoon.
That said, the actual eclipse was only part of the fun, as both consumer brands and craft breweries showcased their best eclipse-themed posts to be part of the viral social moment. Here are some of my favorites from the craft beer space.
Revolution Brewing
A Sun Crusher + Deth's Tar stop-motion video? Amazing.This one was my favorite of the day, plus it gave viewers a look at the new Deep Wood Series cans.
Here is a preview of today's Eclipse from a top our neighborhood. Stay safe out there. pic.twitter.com/LwZUERT3de

— Revolution Brewing (@RevBrewChicago) August 21, 2017
Bell's Brewery
The good folks of Bell's enjoy the sight with spectacles included.
https://www.instagram.com/p/BYEZJG5DPJM/?taken-by=bellsbrewery
Sierra Nevada
The use of bottle caps to shield the sun is *not* recommended.
Y'all ready for this? #SolarEclipse2017 pic.twitter.com/xi0ye30tnM

— Sierra Nevada Beer (@SierraNevada) August 21, 2017
Founders Brewing Co
Viewing the eclipse was an all-day experience for some.
Not that we needed a reason to drink on the roof on a Monday afternoon, but we'll take it. #eclipse #eclipse2017 pic.twitter.com/J7MoUvS3LD

— Founders Brewing Co. (@foundersbrewing) August 21, 2017
Begyle Brewing
New cans—that's a sight to behold.
https://www.instagram.com/p/BYEBadBDI4n/
New Belgium
Blocking the harmful UV rays with some homemade Day Blazer box shades. Nice.
https://www.instagram.com/p/BYEn6rOghZz/
Great Lakes Brewing Co.
Another great example of using beer for good.
Enjoying the #SolarEclipse2017 while #BrewingGood!

Cheers to everyone reusing, recycling, and repurposing today! pic.twitter.com/OQJXhq68u9

— GreatLakesBrewingCo. (@GLBC_Cleveland) August 21, 2017
Three Taverns
https://www.instagram.com/p/BYEO9igh34g/
Any posts you saw that you think I missed? Feel to share in the comments!
Feature image courtesy of Sierra Nevada
---