No Comments
Untappd Reveals Top Beers of Summer 2017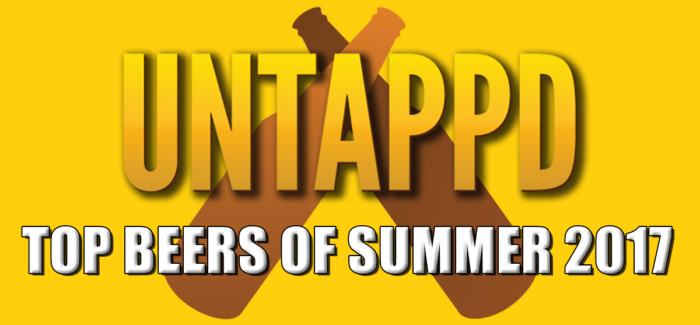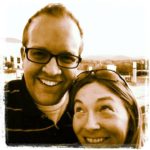 Avg. Reading Time:
3
min
Whether or not you use Untappd as a personal journal or to brag to your friends that you've just tried Duck Duck Gooze, there's really no argument that it remains one of the best beer apps out there. The ability to browse tap lists or track down the latest juice bomb that just dropped in your city, the app has come a long way. After a merger with Next Glass, a wine and beer identification and recommendation app, Untappd co-founders Tim Mather and Greg Avola were then able to "transition into full time roles within Untappd as well as hire on more staff to speed up our feature development and make the platform even better for the community."
As we welcome in the fall season with Oktoberfests and pumpkin-spiced everything, Untappd looks back on the top-rated beers brewed in each state. The highest average ratings are based on check-ins between June 21 and September 21, with a minimum of 2,000 check-ins during that period.
So, without further ado, here is…
Untappd's Top Beers of Summer 2017
Alabama: IPA (Rating 3.75) | Good People Brewing Co.
Alaska: Hopothermia (Rating: 3.80) | Alaskan Brewing Co.
Arizona: Hop Knot (Rating: 3.72) | Four Peaks Brewing Co.
Arkansas: BDCS (2017) (Rating: 4.54) | Ozark Beer Co.
California: Fundamental Observation (2017) (Rating: 4.72) | Bottle Logic Brewing
Colorado: Barrel-Aged Ten FIDY Imperial Stout Aged in Bourbon (Rating: 4.48) | Oskar Blues Brewery
Connecticut: Fuzzy Baby Ducks (Rating: 4.36) | New England Brewing Co.
Delaware: Oak-Aged Vanilla World Wide Stout (Rating: 4.35) | Dogfish Head Craft Brewery
District of Columbia: The Corruption (Rating: 3.59) | DC Brau Brewing Co.
Florida: Last Snow (Rating: 4.36) | Funky Buddha Brewery
Georgia: Tropicália (Rating: 4.28) | Creature Comforts Brewing Co.
Hawaii: Double Overhead (Rating 3.91) | Maui Brewing Co.
Idaho: Teton Range IPA (Rating: 3.74) | Grand Teton Brewing
Illinois: Bourbon County Brand Stout (2016) 13.8% (Rating: 4.61) | Goose Island Beer Co.
Indiana: Zombie Dust (Rating: 4.48) | 3 Floyds Brewing Co.
Iowa: King Sue (Rating: 4.54) | Toppling Goliath Brewing Co.
Kansas: Buffalo Sweat Oatmeal Cream Stout (Rating: 3.85) | Tallgrass Brewing Co.
Kentucky: Citra Ass Down (Rating: 3.95) | Against the Grain Brewery & Smokehouse
Louisiana: Ghost In The Machine (Rating: 4.48) | Parish Brewing Co.
Maine: Dinner (Rating: 4.69) | Maine Beer Co.
Maryland: Citralaxy (Rating: 4.27) | Burley Oak Brewing Co.
Massachusetts: Headroom (2017) (Rating: 4.67) | Trillium Brewing Co.
Michigan: Boss Tweed NE DIPA (Rating: 4.56) | Old Nation Brewing Co.
Minnesota: Hooey (Rating: 4.31) | Lupulin Brewing Co.
Mississippi: Devil's Harvest Breakfast IPA (Rating: 3.81) | Southern Prohibition Brewing
Missouri: Love Child No. 8 (Rating: 4.10) | Boulevard Brewing Co.
Montana: Moose Drool Brown Ale (Rating: 3.71) | Big Sky Brewing Co.
Nebraska: DAAANG! IPA (Rating: 4.07) | Zipline Brewing Co.
Nevada: Dr. Lupulin 3x (Rating: 4.13) | Revision Brewing Co.
New Hampshire: IPA (Rating: 3.97) | Stoneface Brewing Co.
New Jersey: Overhead (Rating: 4.16) | Kane Brewing Co.
New Mexico: Elevated IPA (Rating: 4.10) | La Cumbre Brewing Co.
New York: Double Dry Hopped Double Mosaic Daydream (Rating: 4.59) | Other Half Brewing Co.
North Carolina: Skillet Donut Stout (Rating: 4.23) | Burial Beer Co.
North Dakota: Wheez the Juice (Rating: 4.00) | Drekker Brewing Co.
Ohio: Bodhi (Rating: 4.43) | Columbus Brewing Co.
Oklahoma: Barrel Aged Bible Belt (Rating: 4.44) | Prairie Artisan Ales
Oregon: 3-Way IPA (2017) (Rating: 4.36) | Fort George Brewery
Pennsylvania: Milkshake IPA (Double Extra Vanilla) (Rating: 4.58) | Tired Hands Brewing Co.
Rhode Island: Captain's Daughter (Rating: 4.20) | Grey Sail Brewing of RI
South Carolina: Mexican Cake (Rating: 4.28) | Westbrook Brewing Co.
South Dakota: Curio (Rating: 3.70) | Fernson Brewing Co.
Tennessee: Homestyle (Rating: 4.18) | Bearded Iris Brewing
Texas: Yellow Rose (Rating: 4.21) | Lone Pint Brewery
Utah: Citralush (Rating: 3.91) | Epic Brewing Co.
Vermont: Heady Topper (Rating: 4.67) | The Alchemist
Virginia: We We Ded Ded (Rating: 4.49) | The Veil Brewing Co.
Washington: Bodhizafa (Rating: 4.08) | Georgetown Brewing Co.
West Virginia: Devil Anse IPA (Rating: 3.94) | Greenbrier Valley Brewing Co.
Wisconsin: Cassian Sunset (2017) (Rating: 4.52) | Central Waters Brewing Co.
Wyoming: Drunken Master (Rating: 4.19) | Melvin Brewing
Untappd reminds you to check-in and rate your favorite beers between now and December 21 to help them earn recognition on the Autumn 2017 list.
---