No Comments
Iceland | Beer at the Top of the World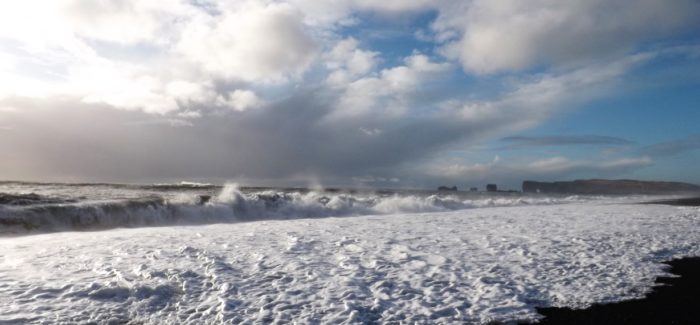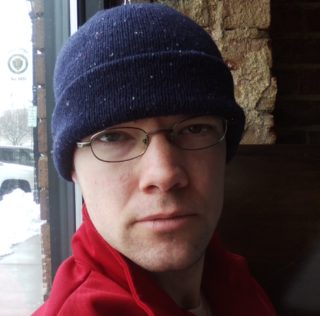 If you fly to Iceland during the cold half of the year, there's a good chance it'll be dark when you get there. In early November, when my wife and I boarded an A321 in Chicago and flew to this volcanic island in the north Atlantic, the sun set by 5 p.m. and didn't rise again until after 9 each morning. In the middle of winter, it doesn't rise at all. The island is five hours ahead of Eastern Standard Time, so if your plane takes off in the afternoon or evening, it'll be hours before dawn when it touches down at Keflavik International Airport, about thirty miles from downtown Reykjavik. A short walk through the cold, pre-dawn air will see you onto a shuttle bus that will deposit you on the city streets of the world's northernmost capital a little under an hour later. Those streets will still be dark, and the city will just be waking up, slipping on thermal underwear and insulated jackets to keep out the insistent chill of this city on the water.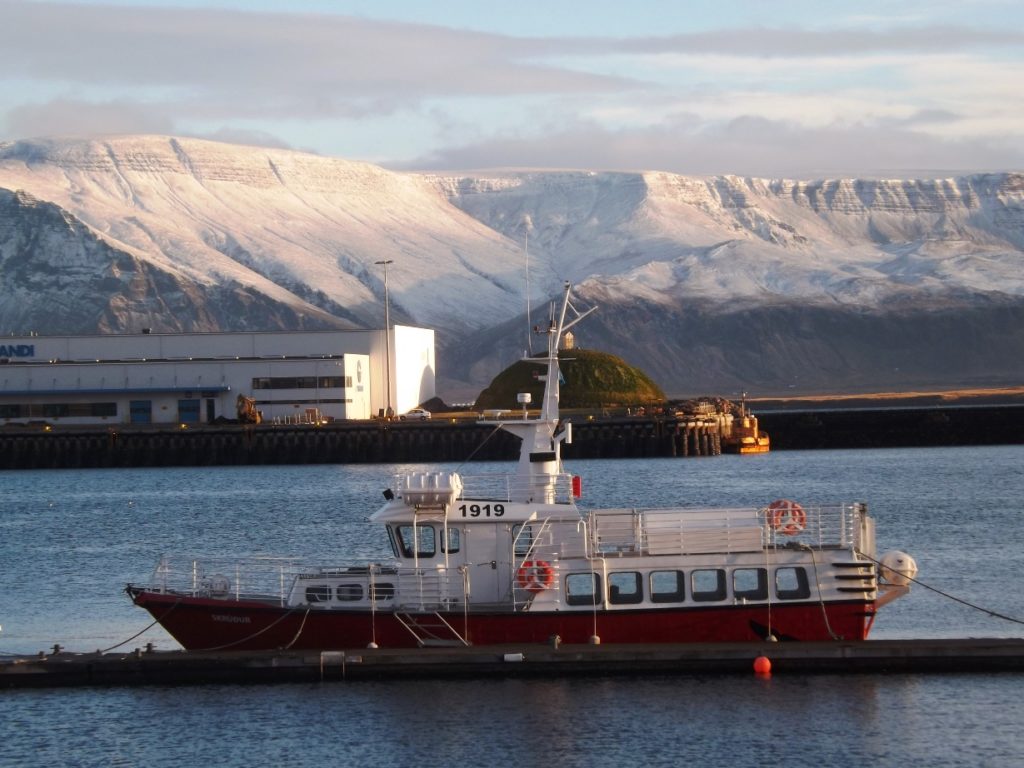 If you have insomnia problems, like me, and can't always fall asleep in a bed, let alone a tube of metal hurtling through the sky close to the speed of sound, you'll have been awake a full cycle of the sun longer than these Icelanders just beginning their days of brief sunlight. I've spent a lot of first days in foreign cities on zero sleep, and it carries its own kind of euphoria, like you're holding secret knowledge.
Iceland is, of course, ethereal enough on its own without sleep deprivation. Reykjavik feels like it scoured clean a dome of rock and carved a life into it to claim it from the sea and the wind.
Let's talk about that wind for a moment.
Reykjavik sits on a spit of land sticking out into the north Atlantic, a good 2,000 miles north of where the Titanic struck an iceberg a century ago. The city's low buildings are encrusted onto that peninsula like barnacles on a rock, and the wind comes in off the sea just south of the Arctic Circle and funnels its way up the narrow streets like salmon swimming upstream, intent upon reaching its destination at all costs. You are in its way, and that is unfortunate for you. Our final day in Iceland, the city got its first winter storm of the season. It wasn't quite cold enough for snow (the high was 35), so it rained to end the world, and the wind gusted to 60 mph, making it difficult to even walk on the city's sloping sidewalks. My wife joked that I probably shouldn't have taunted the Nordic gods the day before. Live and learn.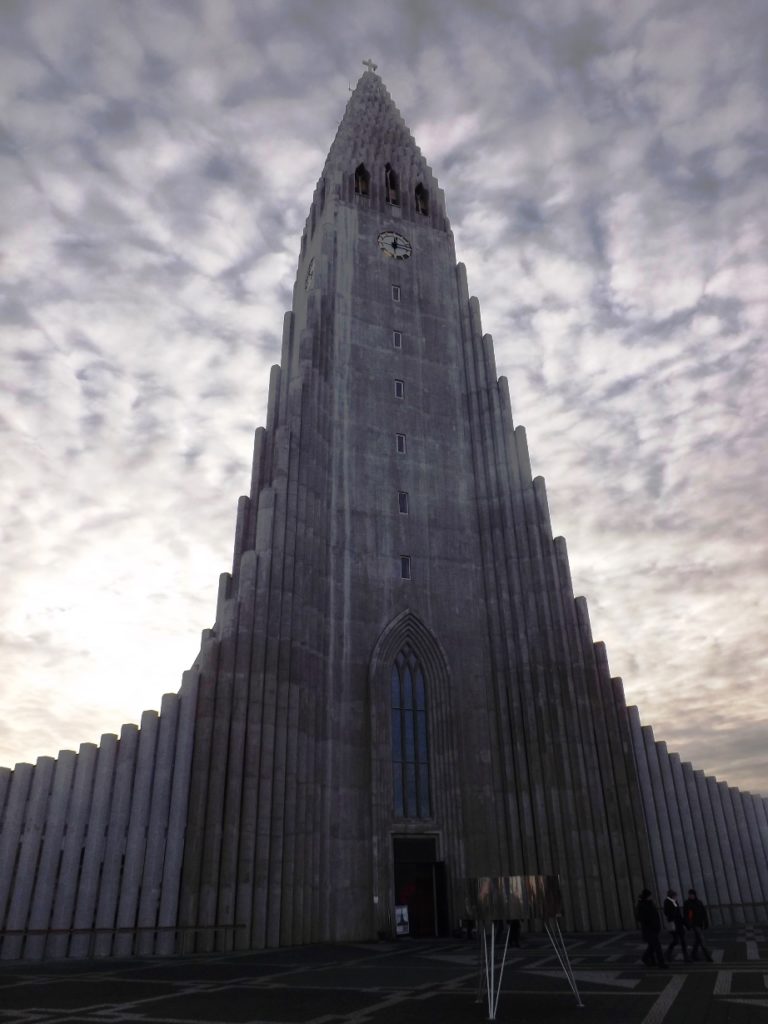 We traveled to Iceland for beer, which is why we travel to most places. Also, beauty and food and experiences and all the reasons most people travel, but in the end, beer. You'll never appreciate a strong beer more than when you've stepped out of a hard blow off a northern water, a wind so full of rain it feels like it picked up the sea with it and dropped it from the sky.
We plan most of our international trips for this hinge season at the turning of the year, when it's not yet cold enough to warrant bulky winter jackets but cold enough to make the glow of a bar's steamed window more inviting than usual, especially on days when the sky is the color of woodsmoke and the smell in the air supports the image. Reykjavik's young but storied beer bars feel made for this season, with warm wood surfaces, intimate lighting, and close ceilings. Kaldi Bar, Micro Bar, Mikkeller & Friends, Skuli Craft Bar. These temples to beer at the top of the world deserve a cold day.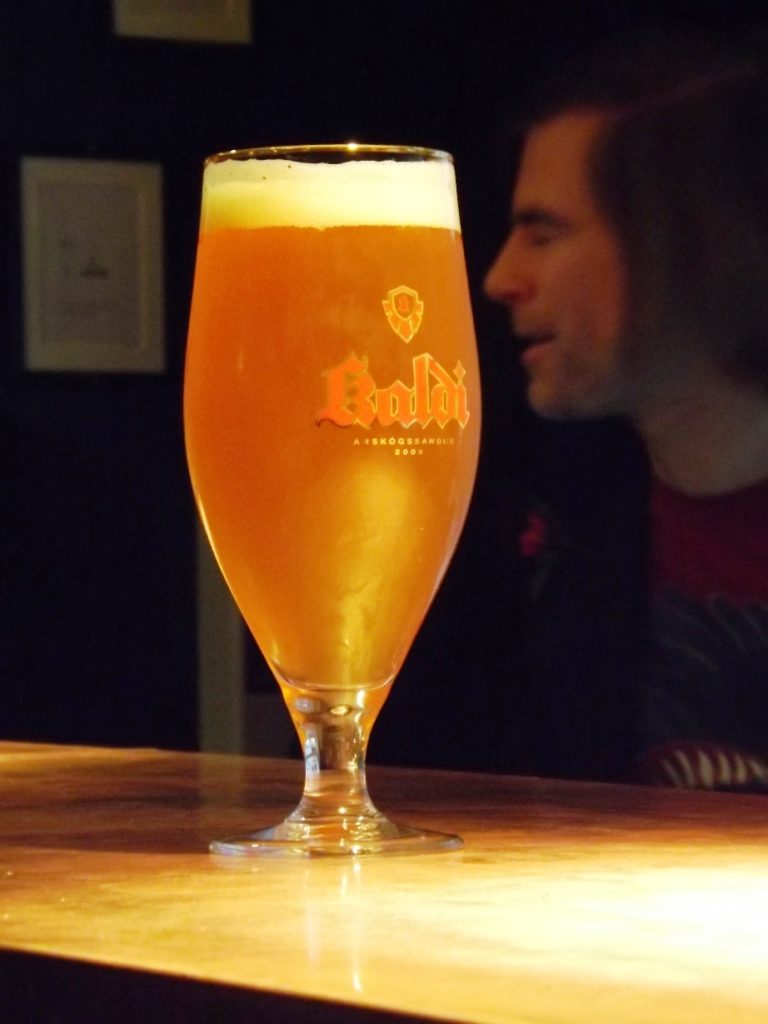 As you may have heard, they are temples that demand a stiff oblation; Icelandic beer isn't cheap. It's rude to complain about the price of food and drink to Icelanders, because they aren't any happier about it than you are, but when you travel here for beer, be prepared to pay for the experience. Basic craft beers run $12-$18 a pint, with higher gravity beers nearing $30. On the plus side, tax is included and there is absolutely no tipping, so you can safely knock that price down by 30% to make yourself feel better. Still, these prices make you think before every beer you order, and pay attention to appreciating each sip just a little bit more.
Aside from a roadtrip into the wilds along the south coast in a rented six-speed diesel, we passed our days wandering the streets of the capital, photographing Reykjavik's amazing street art scene, ducking into shops, and even visiting The Icelandic Phallological Museum. (As in, a museum of phalluses. Also called the Dick Museum. It's a museum about penises, okay? Move on.)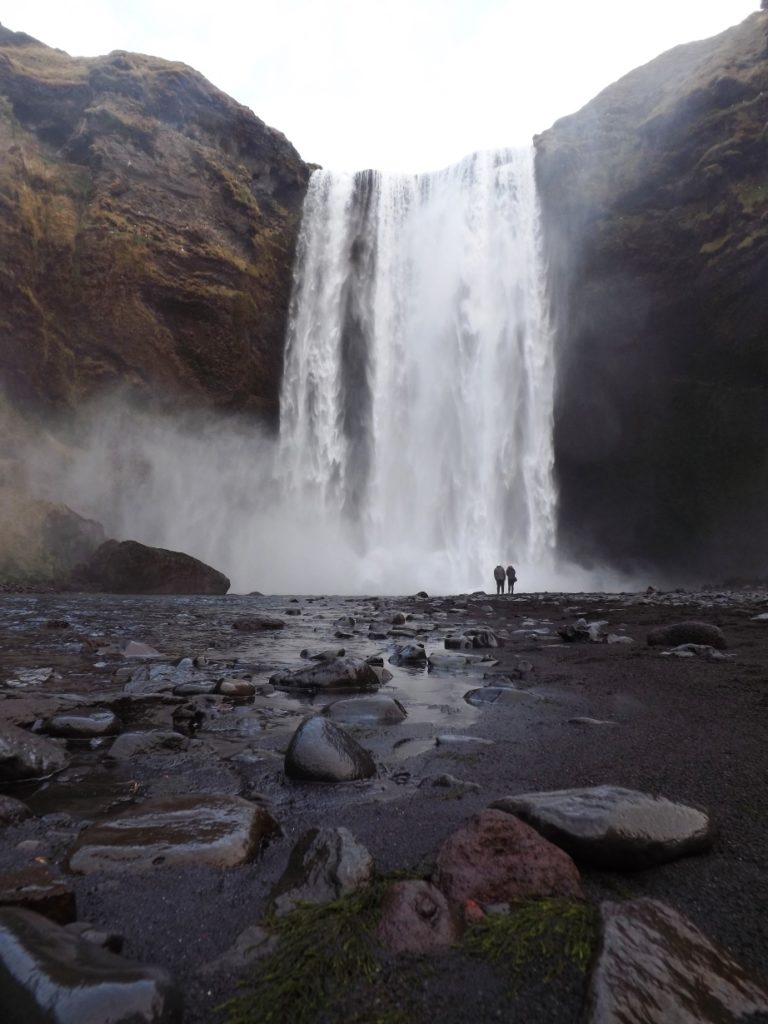 We had planned our trip to coincide with Iceland Airwaves, the country's large annual music festival. We opted out of buying festival passes, because there are hundreds of off-venue live shows scheduled around Reykjavik during the festival. At Bryggjan Brugghus (a brewery), we saw pop star Hildur amid a sea of very young fans that had us feeling like ostriches who had stumbled into a penguin exhibit at the zoo, and Cyber, a badass group of female DJs and emcees. At the city library, we watched Minnesota-based Graveyard Club, an indie rock band with some 80s synths thrown in. We saw jazz singer Una Stef at Mal og Menning bookstore, and the quasi-post-rock group CeaseTone at Æsgisgarður (Viking Brewery), whose song The Bright Side I highly recommend you listen to right now. All of these artists except for Una Stef can be found on Spotify (Cyber is listed as "Cyber is crap" due to a name dispute with a Polish musician they are more than happy to rant about on stage).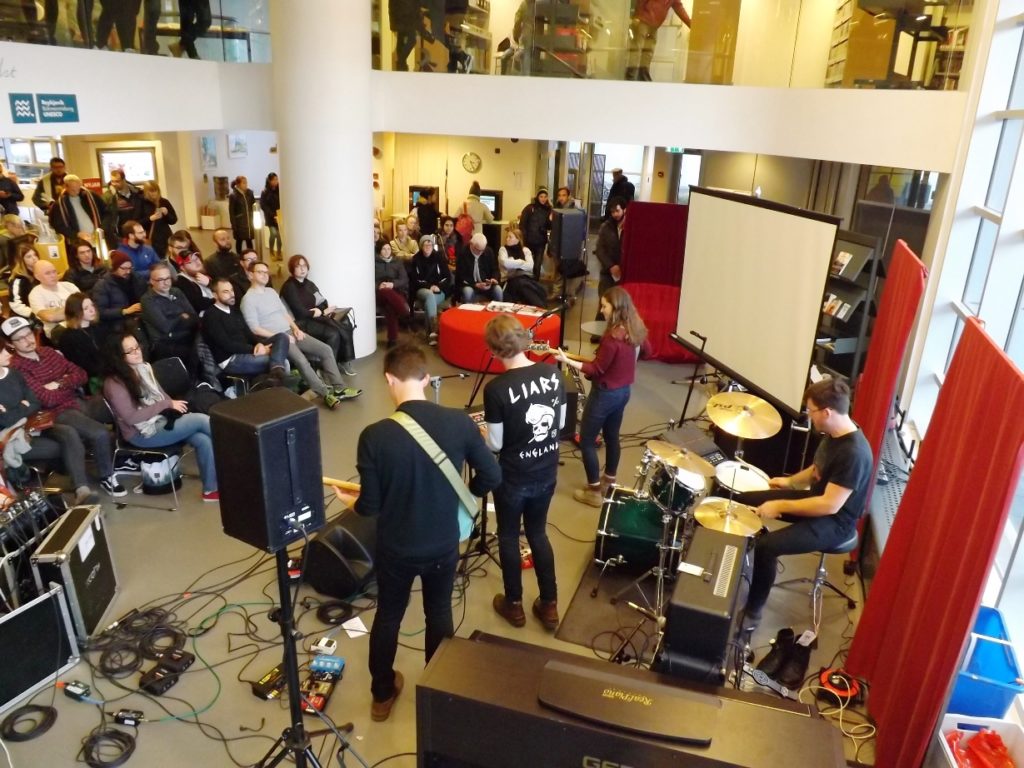 Our evenings, of course, were reserved for beer. On a side street just off the busy, hip pedestrian shopping and nightlife street of Laugavegur sits Kaldi Bar, a warm, intimate taproom for the Kaldi beer line, with a shining copper bartop and numerous corners and nooks for quiet conversations. In addition to Kaldi beers, they pour the city's best selection of Borg Brugghus beers. The Borg Askasleikir Nr. 45, a seasonal amber ale brewed with English yeast, provides a nice way to ease into an evening, as does the Borg Leifur Nr. 19 Nordic Saison. The Borg Ljóska Belgian Blonde Ale is a beautifully balanced beer with refined but expressive Belgian yeast, soft pale malt, and a kiss of warming alcohol at 8%. Borg's heavy hitters when we were there were the Garún Nr. 19 Icelandic Stout, deep and luxurious at a boozy and warm 11.5%, and the Giljagaur Nr. 14 Barley Wine, a 10% tipple with assertive hops that aren't overly bitter. Any of these beers make a fine brace against the cold Icelandic night.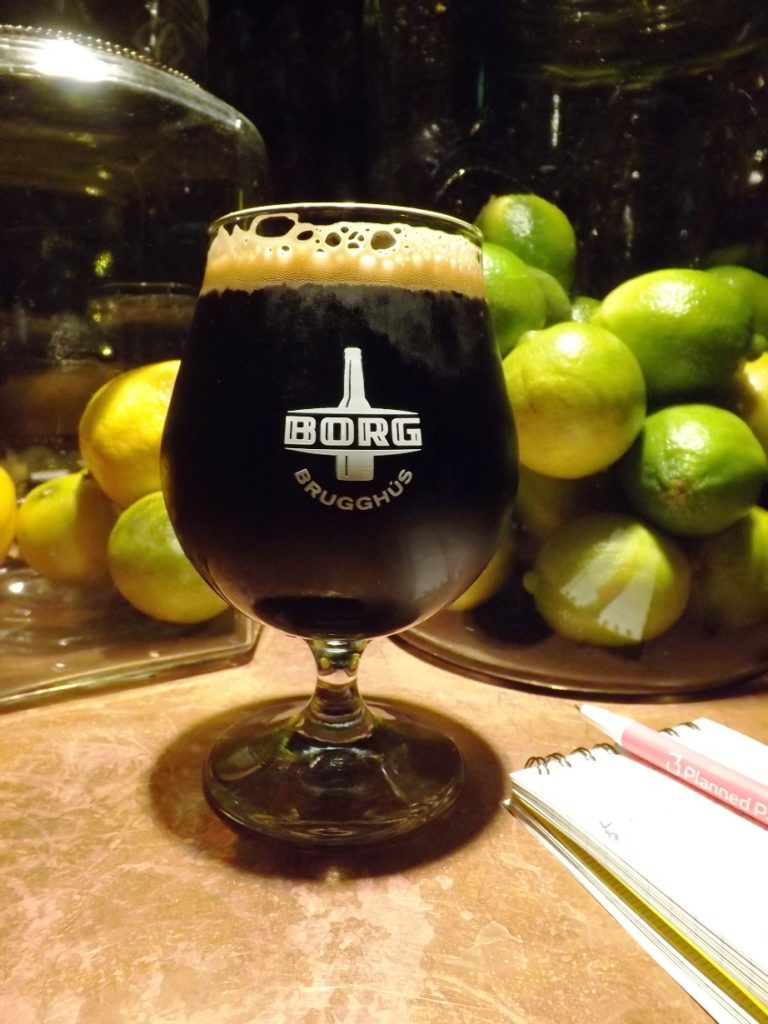 Micro Bar is probably the most internationally famous of Reykjavik's beer bars, and while it's less micro since its move to a new venue, it's still a cozy spot for a beer or three. Nestled into a concrete basement, the bar has about a dozen excellent beers on tap, and a bottle list that is lengthy and impressive but prohibitively expensive. ($40 for a Chimay, anyone?) It was here I tasted Brothers Brewery's Þrasi Pale Ale with its bright, fresh, juicy tropical fruit and pear notes, and dry, roasty Gæðingur Stout with bitter chocolate and coffee and a smooth finish.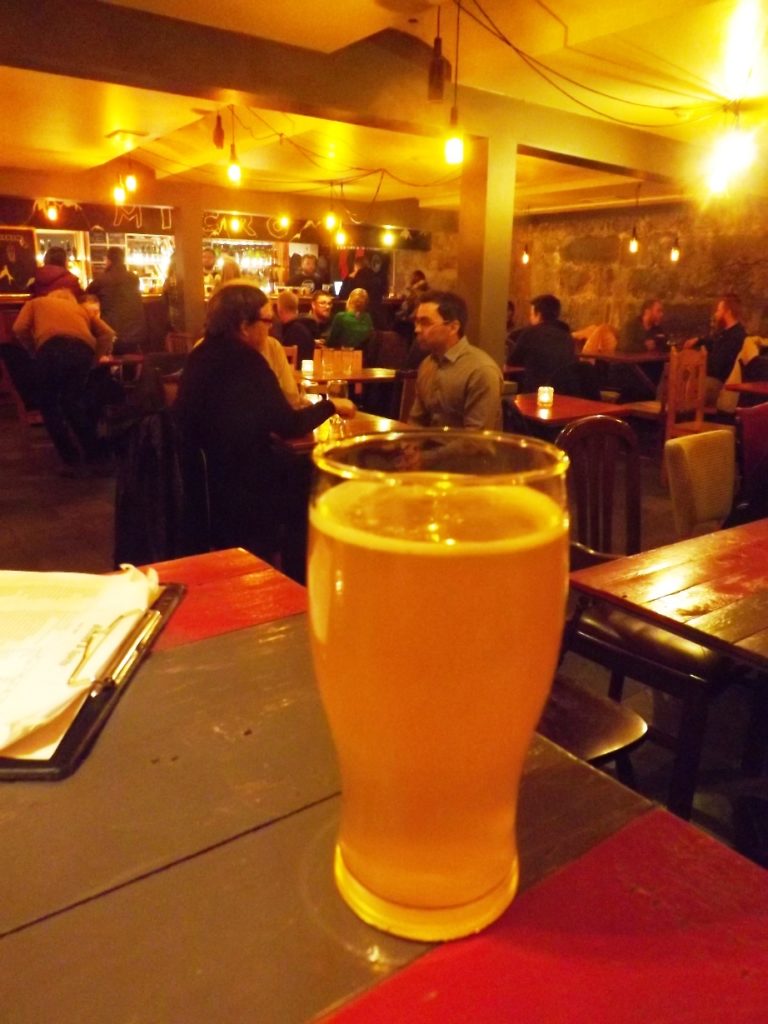 One of the snuggest (and coolest) places to drink beer in the city is Mikkeller & Friends, which occupies the third floor of an old building with warm wood surfaces, and the narrow, labyrinthine hallways and staircases you expect to find in the perfect antiquarian book store. Low ceilings and lighting make the space feel even more intimate, and the list of beers from Mikkeller, War Pigs (the Denmark brewery's joint venture with Indiana's Three Floyds), and Montreal's Dieu du Ciel! and numerous other excellent breweries make this a great place to pass an evening. Here I had Isle de Garde's (Montreal) Grisette Sauvage, and Kex Brewing and Collective Arts Brewing's collaboration Nordic Sol, a gose brewed with Arctic thyme that drinks more like a tart wit.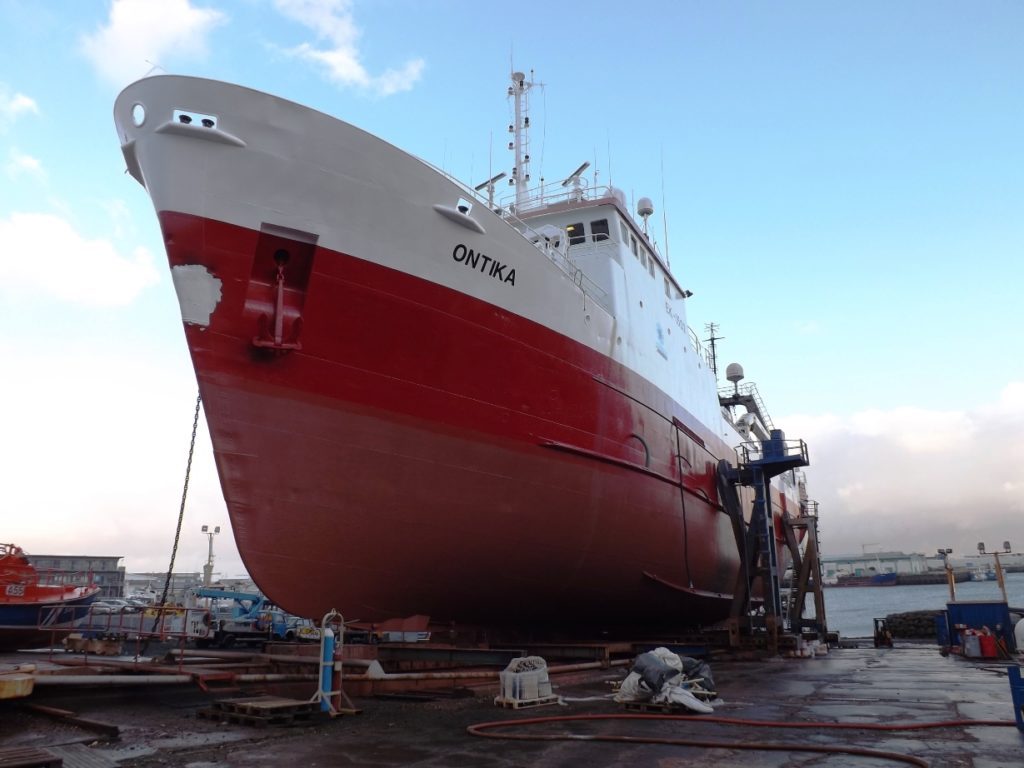 Reykjavik is a working city. It's not a city of awe-inspiring medieval architecture like countless other European capitals. While the first settlement in this location is believed to have been established in the 9th century, the city itself is only about two hundred years old. The architecture is utilitarian, even ugly at times. When we were there, it seemed the entire city was under repair or construction, with giant cranes interrupting the view in every direction. The city's workaday appearance is mitigated somewhat by the frequent street murals, and is juxtaposed against the wild beauty of Faxa Bay at the foot of the city and Mt. Esja in the distance. If you want the true beauty of Iceland, you'll need to leave the capital. The city itself hunkers down against the climate that has shaped it.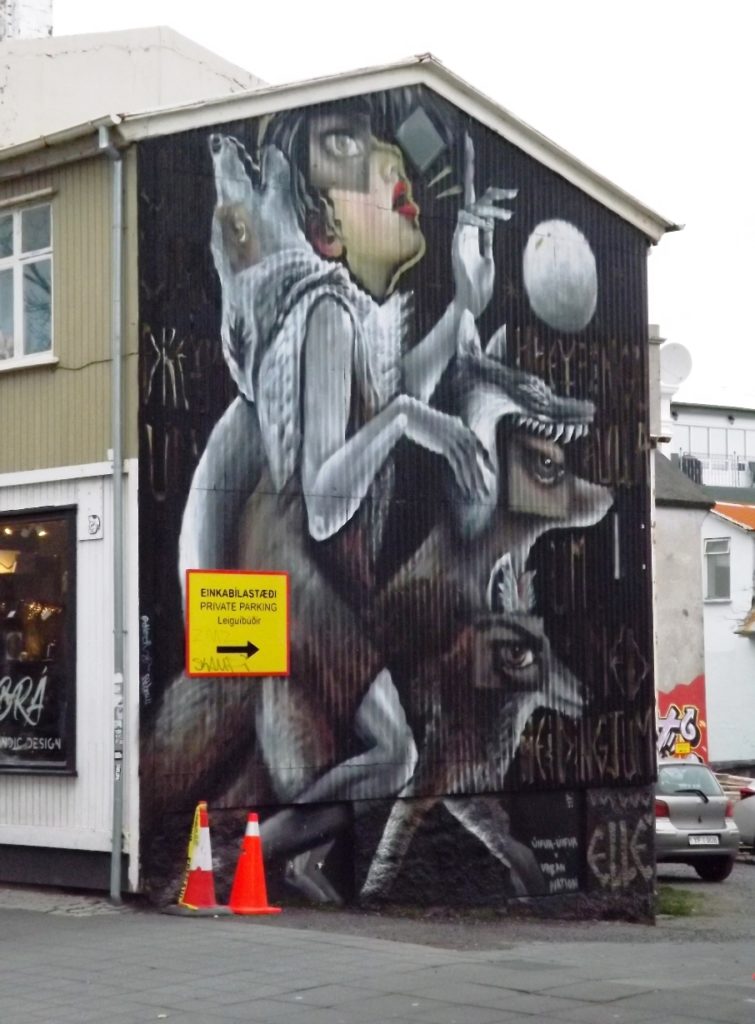 This only makes the warm interiors of its bars, restaurants, and breakfast cafes all the more enticing. Hearty breakfasts generally include strong coffee, fried eggs, bread, bacon, potatoes, and other comforting morsels. The locals linger over breakfast. The vagaries of the sun at this latitude make the clock seem less important.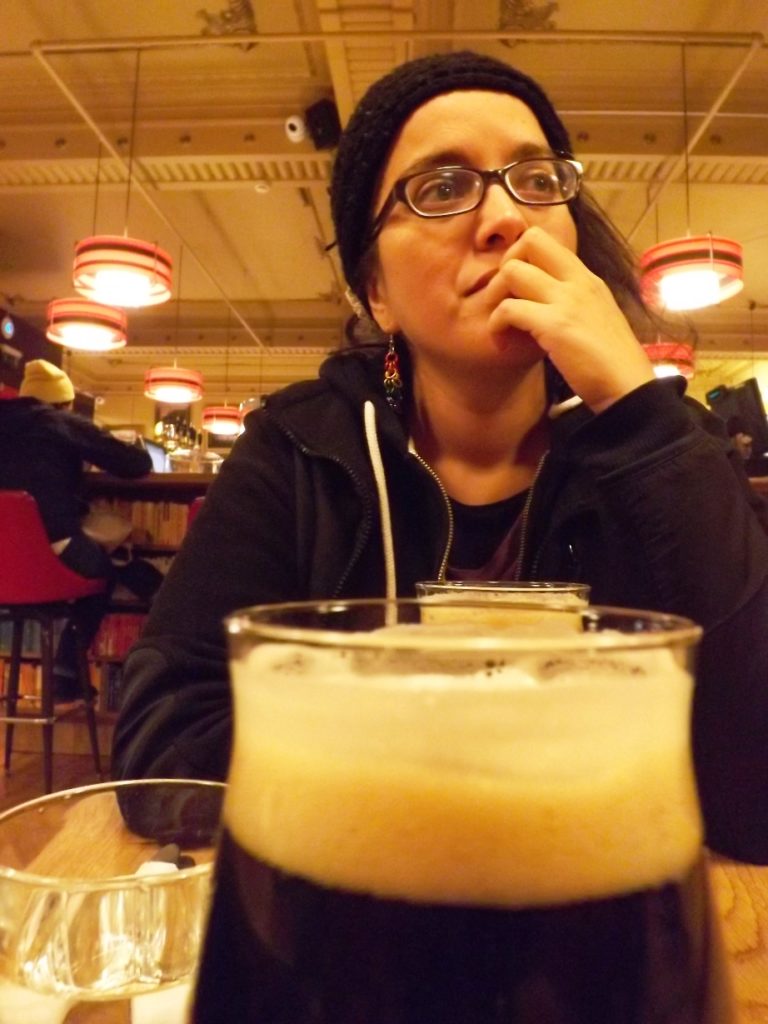 When we arrived at Keflavik to fly out at the end of our trip, the airport was crammed with travelers who'd been stranded by the previous day's storms. When we finally got off the ground, the first officer informed us the flight would be a couple hours longer in this direction because we'd be fighting upper-level headwinds. We'd been leaning our heads into the wind all week, so it didn't bother us much. Iceland, a volcanic feverdream of rock and black sand and endless tundra and cold, clear water doesn't welcome the traveler with gentle comfort. It assumes you know how to find that yourself if you've gone to the trouble to get here. Zip up your coat, lower your head, and find the glow coming from a window or door down any number of Reykjavik's streets. There's warmth and a friendly pint waiting inside.
All images by David Nilsen.
---