No Comments
Alvarado Street Brewery | CollaBEERation Four Way Juicy IPA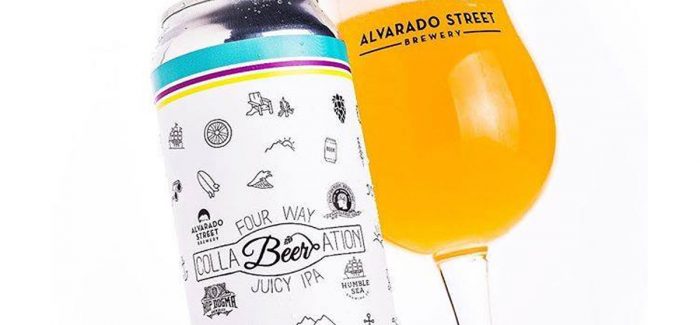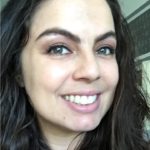 Move over Ménage à Trois, it's all about the Four Way now. Alvarado Street Brewing collaborated with Hop Dogma Brewing Co., Humble Sea Brewing Co. and Discretion Brewing to create a four- way collaboration IPA for Beer THIRTY's 4th birthday celebration. Only 100 cases were released on March 7 at Alvarado Street, and then were sent up to Beer THIRTY on March 9 for the birthday bash!! As if this brew wasn't enough, Beer THIRTY had sweet glassware to go along with it at the party.
ABV: 7% | IBU: 35
https://www.instagram.com/p/BgG-0FMnud-/?taken-by=beerthirtysantacruz
Tastes Like Springtime
Wake up, taste buds, it's IPA season! Juicy IPAs seem to be everywhere, but this one strikes that balance of juicy and floral, thanks to being fermented with expressive yeast. The mouthfeel is dense and smooth, almost like juice. This IPA is all hopped up too, with a ton of Southern Hemisphere Nelson, Galaxy, and Enigma hops – thus giving this brew that tropical, passion fruit and citrus profile that keeps you going back for more. Oh, and don't forget the malt! The American 2-Row and flaked wheat (barley and rye) help this IPA stand out – it's not just all hops!
https://www.instagram.com/p/Bf9P-NsF5f7/?taken-by=alvaradostreetbrewery
Parts of California have somehow swerved on Punxsutawney Phil's decision to have six more weeks of winter, and some of us (ahem) East Coasters were not as lucky. If you are lucky like me (San Francisco Bay Area), dust that hard-top cooler off and pack it with some sweet Four Way Juicy IPA and hit the beach. Pairs well with pulled jackfruit sliders, board games or catching up with friends. Hell, or all three!
---