No Comments
Lucky Star Brewery | Ojos Locos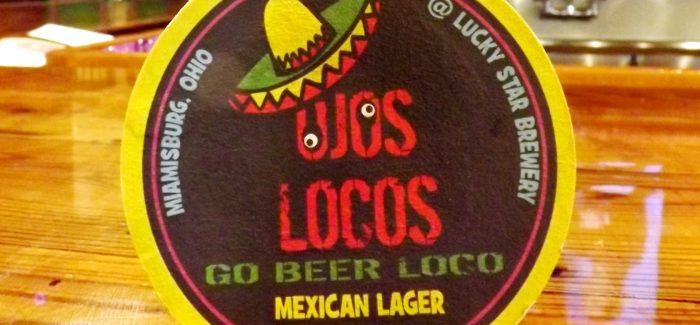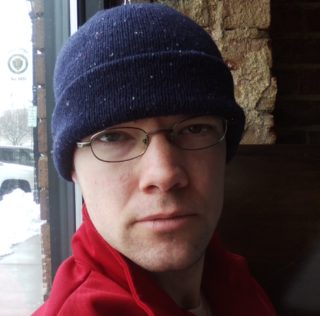 Mexican-style craft lagers had a bit of a moment last year, and while the trend seems to have slowed a bit heading into the warmer months of 2018 (or more likely been enfolded into the broader craft lager movement), excellent examples still abound. While these adjunct lagers—a category once considered anathema in craft beer circles—offer a trendy marketing opportunity for some breweries, the draw goes deeper for others.
For Glen Perrine of Lucky Star Brewery & Cantina in Miamisburg, Ohio, brewing a Mexican-style lager only makes sense. After all, the brewery he owns with his wife, Ana, is themed as a Mexican cantina. Brightly colored walls and graphics dominate the relaxed taproom and brewery, which is housed in a 170 year-old former warehouse where farm equipment was once manufactured. The space is a mix of rustic and festive, with hot pink accents and Mexican papel picado banners sharing space with exposed pillars and brick and a bartop made from reclaimed wood that once sided the building.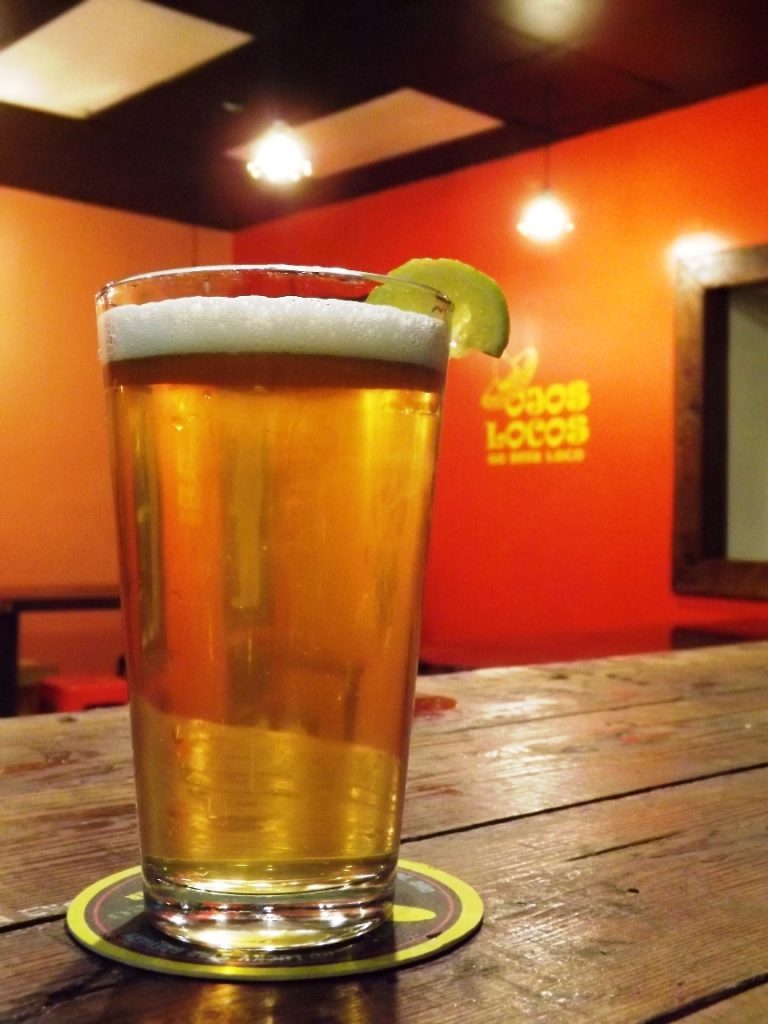 Lucky Star's Ojos Locos is a crisp, easy-drinking lager, and at only 4.8% ABV, it isn't difficult to drink a lot of (I have confirmed this, for science). Perrine uses a Mexican lager yeast strain that attenuates well and dries the beer out, making it a quenching warm-weather beer.
Mexican-style lagers historically evolved from Vienna lagers that were brought over to Mexico during the short-lived reign of Austrian Maximilian I in the 1860s. Ol' Max didn't last long—he was executed after only a few years—but Vienna lagers remained popular in Mexico and evolved over time to include adjuncts and specialized lager yeasts, which together resulted in a lighter, crisper beer than classic Viennas. The result is a beer like Ojos Locos, which tastes as good inside the Lucky Star taproom on a winter evening with the brewery's tacos, quesadillas, or chips and salsa as it does on a warm summer evening out back on the brewery's "Pink Party Patio." The lightly fruited La Chica (cherry) and Locos Limey (lime) variants are delicious as well.
Perrine has hopes to package Ojos Locos soon, though for now it's only available on draft at the taproom and a few select accounts in Miamisburg, a town on the southeast side of Dayton. If you're in the area, check out Lucky Star's unique cantina taproom and try this excellent Mexican-style lager.
---