No Comments
Brewery Showcase | Wiley Roots Brewing Co.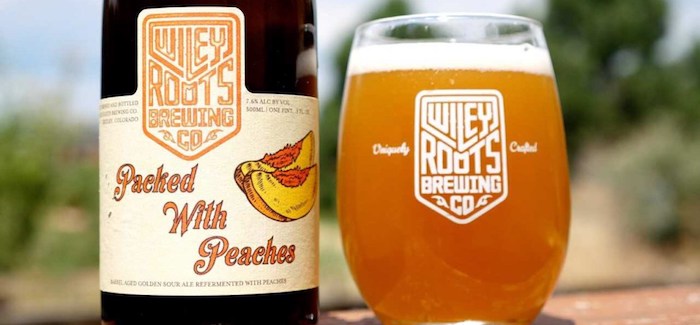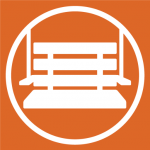 For the past five years, Kyle and Miranda Carbaugh have been operating Wiley Roots Brewing Company on a quiet dead-end street in Greeley, Colorado. They've run their small space with a friendly and humble mindset, believing that if the beer is good, then the rest will fall into place. The Carbaughs have even come to affectionately refer to themselves and their brewery as "the weird kid in class".

I hate to break it to them, but they are about to transform into the most popular kid in school. These self-proclaimed weirdos are making some world-class beer (including a special release today), and, in the next few months, Wiley Roots will be doubling in size.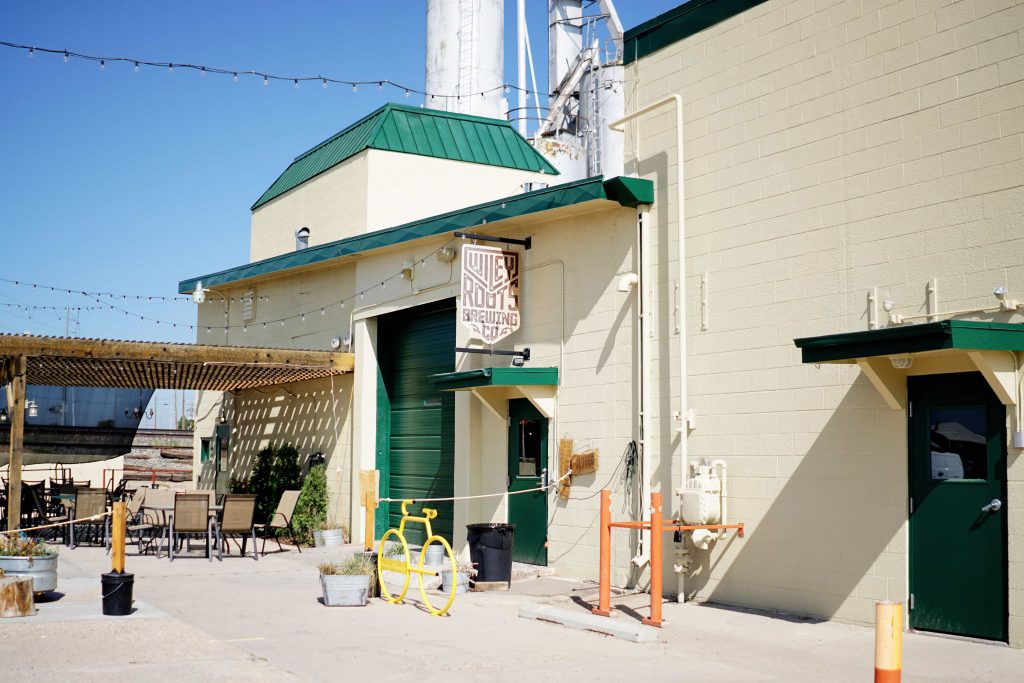 Their roots (pun intended) to the town have always been strong. Kyle and Miranda went to college in Greeley and first started brewing in Kyle's parents' barn just outside of city limits. Their brother-in-law runs the local pub Patrick's, which has become one of the premier craft beer bars in the state of Colorado. This past month, during their five-year anniversary celebration, Kyle's parents were the ones checking ID's.
While the decision to take up residence in their hometown seems obvious now, the beer scene in Greeley during 2013 was a bit of an untapped wilderness. The town was completely dry until 1969, and the average local flavor was more conservative than the palates of Denver or Boulder. Miranda and Kyle kept this in mind as they developed an approachable line-up of beers, and the strategy paid off: Super 77 Wheat, one of their first beers, won a bronze medal at their first Great American Beer Festival. This award was so unexpected that, upon hearing the news, Miranda assumed there was another brewery named Wiley Roots in the competition.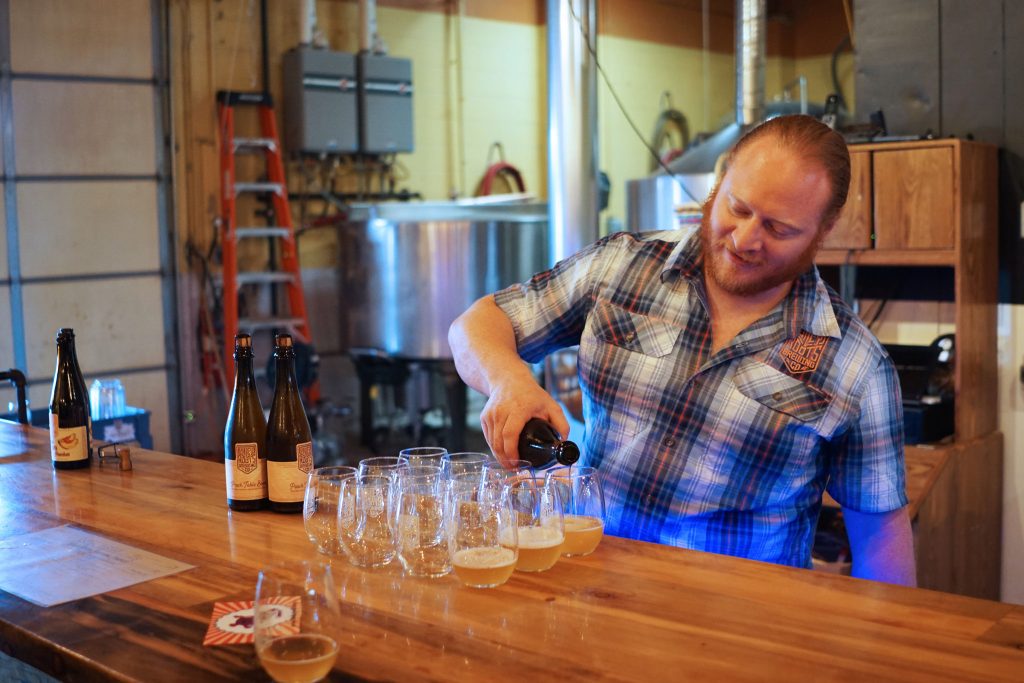 Since that initial success, and, following several more awards throughout the years, their growth has been steady but limited by their small square footage. By 2014 they were at capacity.
They began whipping up creative solutions to their cramped space, like wheeling the canning line back and forth into the taproom in order to stock the fridge with to-go options. It wasn't uncommon for customers to stop by and simply grab a four-pack off the line as the crew finished slapping on a label. In between these efforts, Miranda and Kyle hosted weekly events like Vinyl Record nights and became known for their authentic, laid-back hospitality.
Over time, Wiley Roots began to stretch its legs creatively and brew a wider range of styles. Vanilla Pseudonym, one of their most sought-after Stouts, was aged in Laws Rye Whiskey barrels with a pound of Papau New Guinea vanilla beans per barrel. The Funk Yo Couch series features tart farmhouse flavors with a rotating variety of hops (with the Galaxy version being a particular standout).
Most recently, they've been making waves (and gaining imitators) with summer-themed kettle sours mixed in slushy machines. I also have the inside scoop that they are seriously considering a glitter beer. Rather than follow the industry trends, they embrace the "weird kid" vibe and brew to the beat of their own drum. Their philosophy is simple: balance high quality with fun.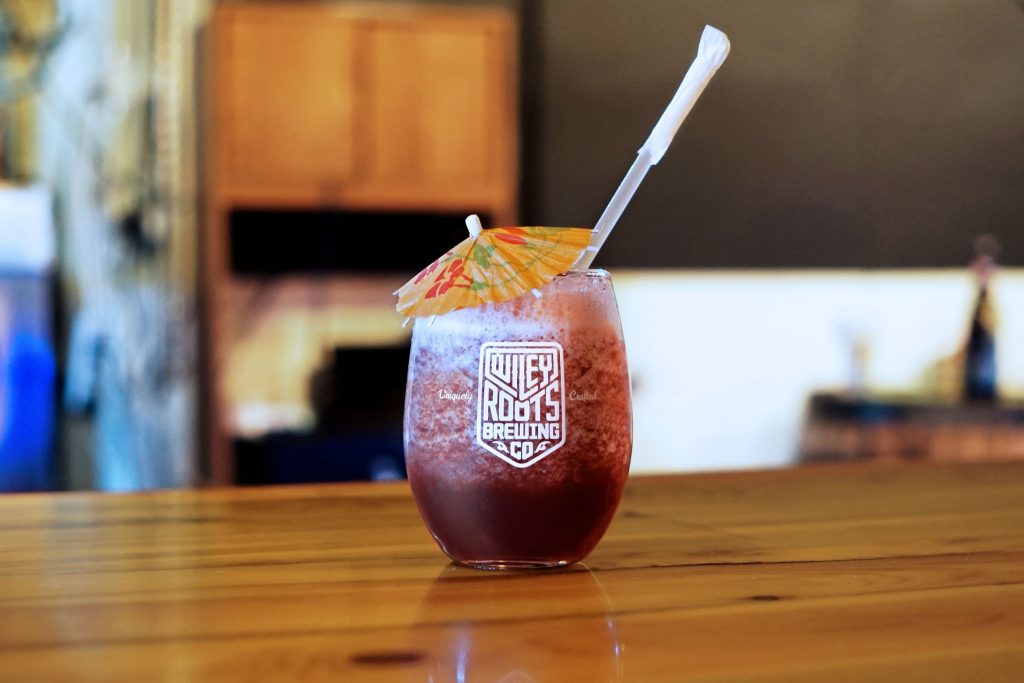 Now, with the impending expansion, Wiley Roots is adding 4,600 square feet to their brewery and maximizing their philosophy of quality and quirkiness. When asked about the new space, Kyle and Miranda said, "The biggest impact to the brewery's vision is that this expansion will provide the space and production capacity needed to drastically grow our highly sought after Barrel-Aged Stout, Barleywine, and Wheat-wine program, including more spirit- and oak-focused barrel-aged beers…I very much expect that [our] whimsical tour through beer styles and brewing will continue as a result of the expansion."
The timing couldn't be better, as the hype train for Wiley Roots has recently picked up more steam than ever. Their taproom-only releases have been selling out in a matter of days, and their extremely limited distribution is typically snatched up in a matter of hours after delivery. Miranda and Kyle hope that the expansion will allow their beer to reach more people, while balancing a loyalty to the people in the town who have been customers since the early days.
They'll be testing this balance during their double release of Packed With Peaches, a 7.6% ABV Sour Golden Ale with 600 pounds of hand-cut peaches, and Peach Table Beer, which uses those same peaches in a lower ABV and more sessionable mixed-culture table beer. Packed With Peaches more than lives up to the name as a tart, juicy, fuzzy peach powerhouse, and is sure to draw comparisons to Leaner, Fuzzy, and other top peach sours on the market. Peach Table Beer is funk-forward with a refreshingly light and a more approachable peach presence. In a way, these two beers perfectly sum up the growth that Wiley Roots has been striving for: Peach Table Beer is a crushable (4.3% ABV) crowd pleaser than will satisfy the more traditional beer drinkers, while Packed With Peaches is going to send the craft beer whale-hunters into a tizzy. Both beers are 500mL and go on sale today (Monday, August 13th).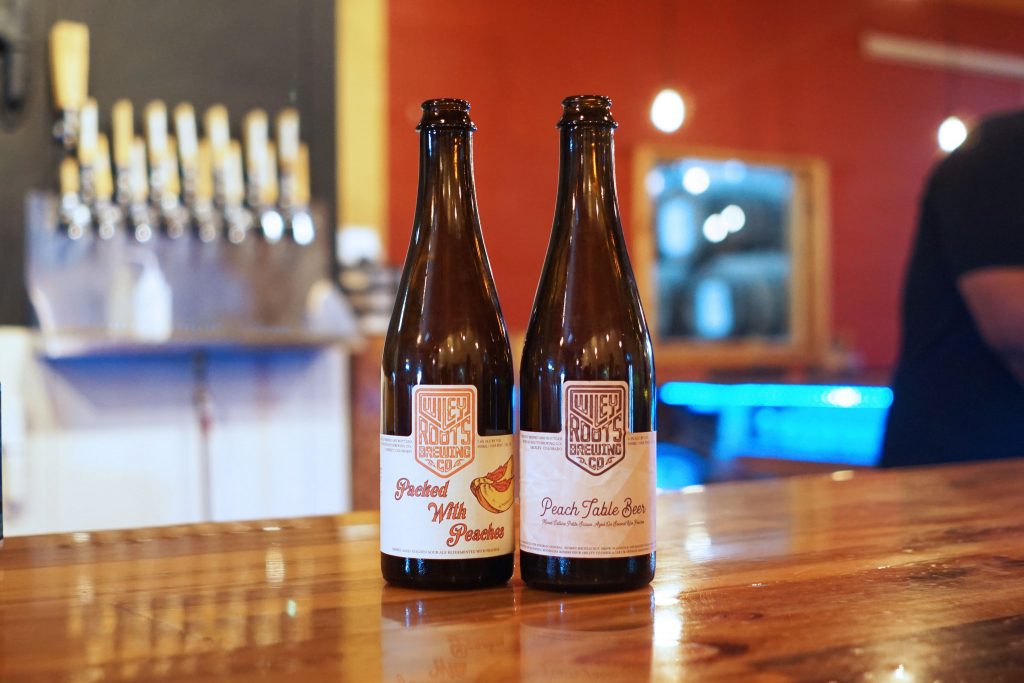 There's a maximum allotment of two Packed With Peaches and three Peach Table Beers per person, and a certain portion is set aside to only be sold on-site in an effort to keep their local roots strong. Proxies are not allowed, but you can double-dip and buy both online and in-person. Staying true to their weirdness, Wiley is also adding some fun to the release: anyone who buys the full allotment online is entered to win a free magnum of Packed With Peaches. Additionally, on August 17th, they'll have a taproom-only contest: if you find a star on the bottom of your glass that day, you'll be entered to win a bottle of Peach Table Beer.
With their impending expansion and the release of Packed With Peaches, Wiley Roots is definitely growing—but that doesn't mean they're growing up. As Kyle and Miranda put it, "There are so many options in craft beer today, we feel there is a place for our unique approach to beer. There is a place for the weird kid."
Featured image courtesy of Wiley Roots Brewing Co.
---