No Comments
Allagash Brewing | Pick Your Own Sour Red Ale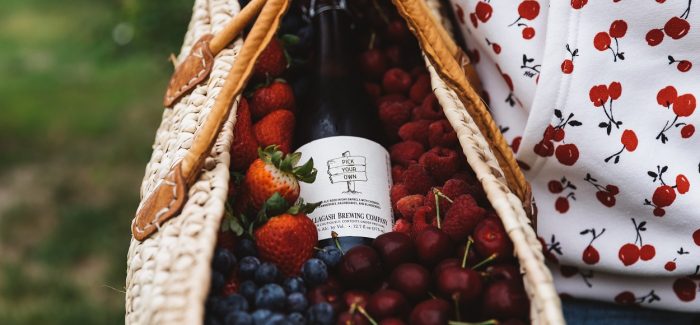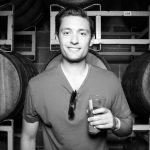 Allagash Brewing's mastery of the Belgian beer category has expanded as the company has grown since its introduction back in the late 90s. And while staples like their famed Allagash White and even the newer canned version of Hoppy Table make their way across Allagash's large distribution footprint, some of Allagash's more ambitious creations have stayed local to their taproom. As demand for fruited ales and sours have grown over the past couple of years, Allagash has decided to release more of their offerings into the booming craft beer market. Their newest large-scale release, Pick Your Own, a sour red ale aged in an oak foudre with a myriad of Maine-sourced berries like strawberries, cherries, blueberries and raspberries, is now available on shelves. We got the chance to try out this unique brew. Here's our review.
Pour
With four different types of berries in this medley of sour, one might expect a dark hue bordering on purple – similar to a frozen fruit smoothie you might make at home. Thankfully, that is not the case with Pick Your Own, as it pours a luscious dark red with a full, pink-hued head. As you pour from the bottle, the liquid fizzes and jumps into the glass, clearly foreshadowing the carbonation of things to come.
Aroma
Packaged in a tidy 375ml bottle, as soon as you pop the cork, you're greeted with a burst of tart cherry notes that waft throughout the room. On first pass, you also pick up some sour notes of raspberry and a hint of blueberry. But the brightness of the cherry remains the driving force in your nostrils.  
Taste
The first sip of Pick Your Own is a huge flavor kick, as you get lofty notes of tartness from the cherry and raspberry with a bit of added blueberry sweetness on the backend. The mouthfeel is delicate with not much body but you are able to realize that this beer is a bit higher octane at 6.4% ABV.
https://www.instagram.com/p/BlUA06shWCx/?hl=en&taken-by=allagashbrewing
The tartness lingers on your tongue for awhile, which means that this one is meant to be sipped and embraced as each swirl around the mouth brings up different notes of cherries, raspberries, blueberries, and even some distant notes of strawberry. In fact, the strawberry starts coming through more and more throughout the drinking experience. This is a beer to be savored and sipped as each sip flips the page on the drinking experience.
That said, the dual notes of sour and sweet from the cherries/raspberries and blueberries/strawberries balance each other out extremely well. You're not left with too much of one flavor. Unfortunately, the intense flavors of four different berries means that there is little room for vanilla, which is a sacrifice I'm willing to make as the depth of flavor I found in this sour was more than enough. After the impact of four different berry notes hit your taste buds, the finish is smooth and rich thanks to the barrel-aging.
Verdict
Pick Your Own is one of the best sours I've had in some time and is a testament to Allagash and their ability to consistently produce fruited ales in large amounts. It's not trying to be a session or kettle version of it's namesake; instead, Pick Your Own aims to give you the whole damn sour experience and deliver a truly unique drinking experience that any beer lover will like. I'd recommend scouring your local beer store if you're in one of the following areas: ME, NH, VT, MA, CT, DE, RI, NY, NJ, SC, NC, GA, CA, MD, VA, DC, Chicagoland, and Philadelphia. Though the availability is limited, it is worth the search. 
*Feature image courtesy of Allagash Brewing*
---