No Comments
Hazy Inspiration from Different Sources: How Bell's and Surly Created Their New Hazy IPAs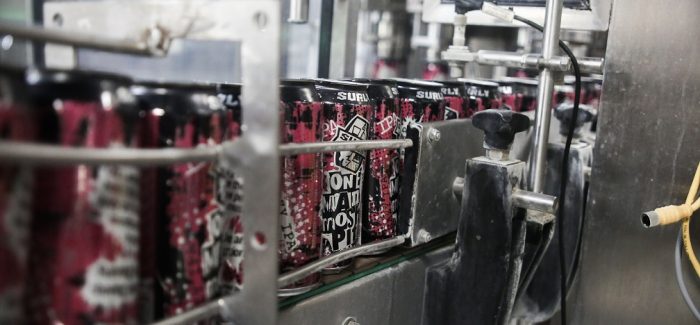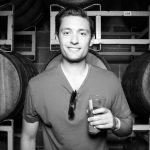 The Hazy IPA beer-style is primed for a big 2019. Amidst GABF category recognition and consumer demand, every brewer aimed at appealing to today's beer consumer has made the creation of a Hazy IPA or some variety of it a mandate on their brew list. The trend has become an unavoidable one for old and new brewers alike, from almost every region. What started as a brewing style that was strictly New England-style in nature has bounced from coast and coast and is now getting a unique Midwesterner spin from two of the Midwest's best IPA creators: Bell's Brewery and Surly Brewing Co. Both have built their business on a flagship IPA that centers around bitter hops and a strong malt bill (Two Hearted and Furious, respectively). Now, both are using their IPA experience and some unique forms of inspiration in the creation of their new, nationally-distributed hazy IPAs: Bell's Official and Surly One Man Mosh Pit. Here are the details.
The Details: Coming in at 6.4% ABV, Official will be available in 4-packs of 16 oz. cans, 6-packs of 12 oz. bottles/cans and on draught starting in mid-February.
https://www.instagram.com/p/BsmFFg0DL9s/
The Inspiration: The two biggest beers that Bell's makes, Two Hearted and Oberon Wheat Ale, have a direct influence on Official. The Michigan brewery has been brewing unfiltered and hazy beer for about 30 years in some shape or form thanks to their expertise brewing with wheat malt and huge hits of American hops. Official IPA touches on both of these things, delivering a smooth malt body that gives it its hazy vibe with a big dose of Mosaic, Citra, Azzaca, Amarillo and El Dorado hops added throughout the process for a distinctly fruity flavor with a touch of sweetness.
"We've been working on this recipe for some time. It's made its way through our innovation pipeline and it's almost ready to share full-time," said Josh Smith, Bell's communication manager.
Details: Coming in at 7.2% ABV, Surly's unique take on a Hazy IPA will be available in 4-packs of 16 oz. cans starting this week.
https://www.instagram.com/p/BlG7Jc8Fl4v/
The Inspiration: The origin of One Man Mosh Pit is part of a larger endeavor Surly has undertaken over the past few years. Their bustling, beer hall-style taproom also acts as a testing room for Surly's quickly growing R&D program, which began introducing hazy IPAs to their taproom tap list last summer. Since then, Surly has introduced dozens of hazy IPAs to eager beer drinkers in an attempt to find a unique recipe that was inherently Surly and resonated with their core audience, said Bill Manley, Surly's director of brand development. The creation of One Man Mosh Pit was the "perfect storm" for Surly and blends together several of the popular hazy offerings that appeared on their taproom board over the past year.
Creating a hazy beer that both met Surly's standards and could also compete in today's hazy IPA market was a challenge, but Manley seems confident in the outcome.
"We committed to putting some heavy processes in place for the brewing and package quality of beers that are destined for market and hazy IPA, which is a notoriously fragile and fickle beer style, was the perfect candidate for this more rigid technique," Manley said. "We certainly weren't the first brewery to do a hazy IPA, but we were determined that if we were going to do it, we had to do it our way. Our hazy IPA had to have the package integrity, stability and quality we insist on."
Along with a huge dose of Mosaic, Warrior, Citra and Amarillo, OMMP (as it's affectionately called) arrives in pink cans with a punk rock attitude, which isn't by accident.
"An employee went to a large festival and snapped a video of a guy that was raging by himself," Manley said. "It's that guy, moshing alone in the middle of a large crowd not giving a sh*t: That inspired the name."
As Surly grows even bigger, you can expect its R&D department to do the same. Manley said their brew team had some new takes on Brut-style IPAs in the works along with some unique flavor concoctions coming from beers aged in non-traditional barrels.
Safe to say, it's an exciting time to be a beer drinker in the Midwest and across the nation. I'll raise a glass to that.
Feature image courtesy of Surly Brewing.
---