No Comments
Ultimate 6er | Six Cooking with Beer St. Patrick's Day Recipes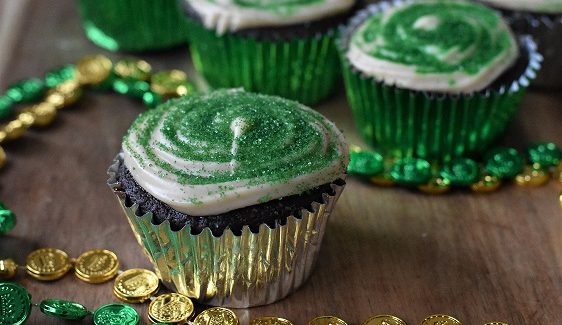 Do you smell that? It smells like the regret from last St. Patrick's Day, stale green beer and the multitude of bad decisions you made that day. Seriously, is it necessary to dye the beer green? Well, if you are looking for an alternative way to enjoy the festivities, while also remembering it, why not get in the spirit by cooking with beer instead.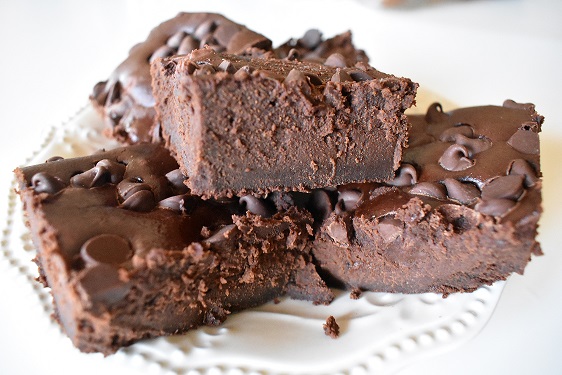 First of all, you're welcome! I think I made what will be the only brownie you will ever want for the rest of your life. Imagine a brownie, that when baked, it comes out of the oven baked to a thickness that is delicate enough to fit into your fingers like a tea sandwich. Yea, that's not what these brownies are going to be like. Get your shovel and get ready to dive into the thickest, most decadent brownie you will ever try. It actually scared me, as I watched with anxious anticipation through the oven window pane, as I saw the brownie mixture near the top of the pan as it continued to expand in the oven. I honestly thought it was going to overflow. What I got at the end was a pan full of dense, yet fluffy deliciousness. Yards Brewing Company's Love Stout was absolutely perfect for this recipe. The notes of chocolate only helped to accent the already intense chocolate flavor. Clearly, the Stout helped to expand this brownies waistline and will probably help to expand your waistline, as well.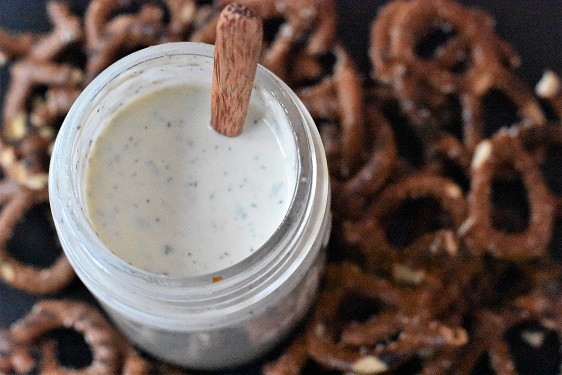 I can not get enough of this aioli! It is so creamy and smooth, and surprisingly very light. The bite from the pepper and the tang from the beer and lemon give this aioli a serious edge over your everyday mayo sandwich spread! Use a Light Lager, preferably still a craft option like Narragansett, when you are making this, you want aioli, not a mayo-filled booze fest. A darker beer may give this aioli a flavor too intense for its purpose. If you are looking for ways to use this aioli (besides using just any dry food vessel you can get your hands on) try an Irish Grilled Cheese!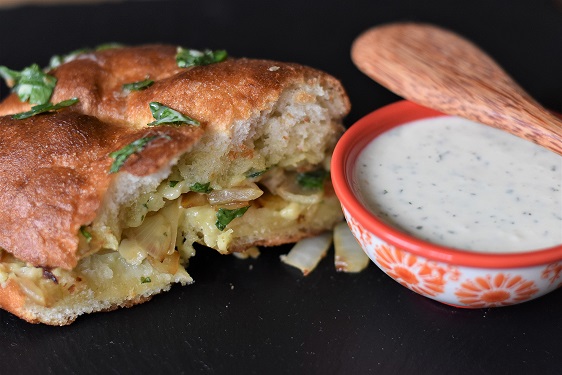 This grilled cheese is jam-packed with herby flavor and the aioli manages to bring all of the flavors together by adding that peppery edge the sandwich is begging for. If you are looking for another way to get your aioli fix, try…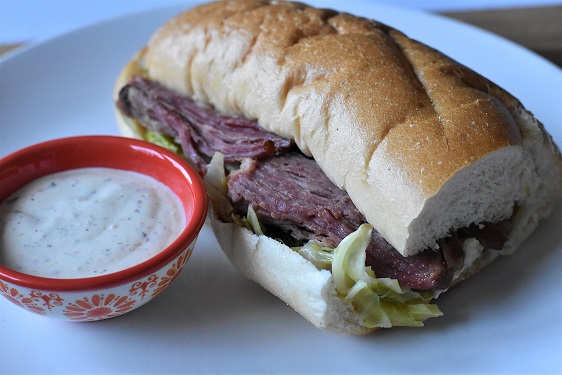 I have an intense love and appreciation for the food & culture of Louisiana, so it was natural that I would take my spin on a traditional NOLA dish. The Po'boy just got an upgrade with perfectly tender Stout corned beef! The key to the sandwich is sauteeing the cabbage long enough to still keep a slight crunch and bringing the whole sandwich together with a great baguette. Don't forget that beer aioli ( you knew I was going to bring it back for another recipe, come on!) for the ultimate sandwich dip.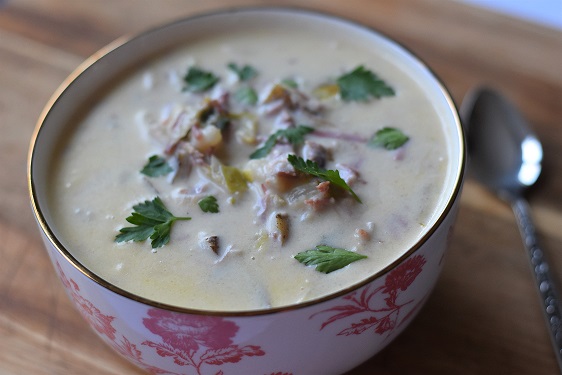 I love good chowders as they are both filling and flavorful. This is a great recipe if you have leftover corned beef (which is laughable, because why would you have leftover corned beef? It's corned beef! There is never any leftovers!). I used some corned beef that had previously been prepared in a crockpot overnight with Stout and shredded it to incorporate it into this dish. The Saint Arnold Spring Bock gives the chowder depth, while also providing a sweet edge to the creamy chowder. The beer cuts through the flavors that linger from fattiness of the corned beef, but doesn't leave behind a boozy taste.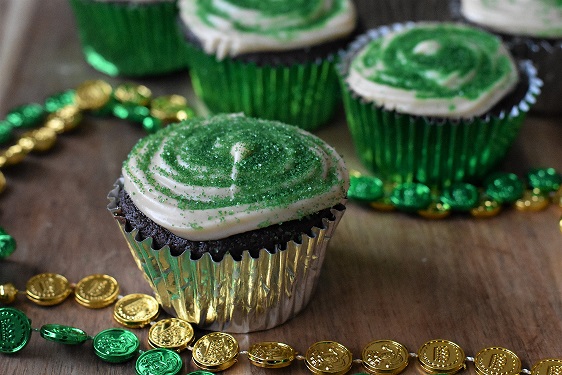 Yes, I made two desserts because I love Stouts that much. The Rogue Chocolate Stout really brought out the intense chocolate flavor you crave, but left the saccharinely sweet notes at the door. Don't worry, I invited all of that sugary goodness in when I made the Bailey's frosting. The fun part about icing, is that you can experiment with so many flavors and giving this beer-filled cupcake a boozy icing just felt right.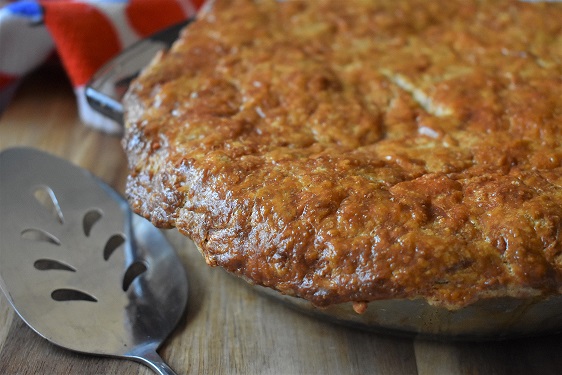 One word: Epic. You will not be able to get enough of this cheddar crust, it is just unbelievable! I think I specifically made this dish just so I could nibble at the crust's edges when it came out of the oven. There are multiple layers where the Stout was used in this recipe: from the beef to the stout au jus, to the cheddar-filled crust. Note: Don't throw the juices out once your beef is done cooking in your crockpot. The thick Stout makes for a killer au jus once it has cooked amongst the fattiness of the beef for hours.
For more fun beer-related recipes, check out my blog at www.thesearemystorys.com.
---