No Comments
2019 Tampa Bay Beer Week | Foeder for Thought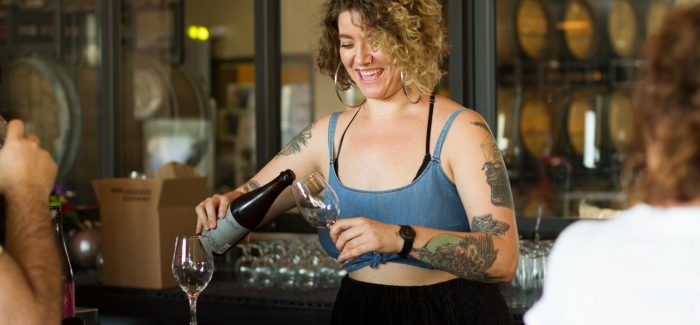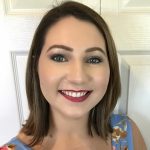 2019 marks the sixth year that Green Bench Brewing Company held Foeder for Thought, a craft beer festival centered around fermentation-forward beers and beer education. Brewers assembled from around the nation to Green Bench, and bring their funky, sour, wild, rustic, and all-around amazing beers with them to pour at the event. Some participated in panel discussions, led by Michael Kiser and the team over at Good Beer Hunting, bringing insight into the brewing world and educating the consumers about all things funky and Foeder. It continues to be one of the most highly-anticipated events during Tampa Bay Beer Week.
While the beer fest vibe is strong with this event, affectionately referred to just by "Foeder," its cornerstone of the event is education. "[ Foeder for Thought ] is the most education-driven event of the week," says Chris Fairchild, the Executive Director for Tampa Bay Beer Week, "You could go to the Craft Brewers Conference and Great American Beer Festival and go to some really nice seminars there, but there's really nothing else like this in our area for sure, and they do a really unique approach at Green Bench."
Education and exposure of different beer styles is at the heart of Green Bench, and Owner/Head Brewer Khris Johnson keeps it in the forefront of his mind. "Every year the consumers get a little wiser, they're learning, they're listening to what everyone is saying and bringing to the table, and they know more about beer than they ever have."
Green Bench just opened Webb's City Cellar, their brewery expansion and cider/mead location, just across their backyard (and we mean *just* – it was only two days old when Foeder was held!). The location is pristine, classy, and spacious, allowing for future growth for Green Bench's cider, mead, and barrel programs. About 300 barrels line the wall while comfortable seating and bar space is adjacent, and the loft-style upstairs accommodates additional viewing and seating areas and can be rented for private events. Webb's housed some of the Green Bench/Webb's selections during Foeder 2019, and provided additional facilities and sitting spaces for the attendees.
https://www.instagram.com/p/BuxWmIFAC1M/?utm_source=ig_web_button_share_sheet
Some of the highlights?
Khris was particularly excited about adding discussions of cider to the mix. Before the event, he said, "I'm probably most excited about introducing the actual conversation of cider into the game, because we've had some good representation of cider, albeit really small in the past few years, and I think we're finally at a point where the consumer is ready to try a cider that they've never had before."
Among Foeder's special guests was Walt Dickinson from Wicked Weed, making his first public appearance since the brewery was acquired by ABI almost two years ago. Khris saw this as a crucial time to bring Walt back in to the craft beer fold. "I think that the beer climate has shifted a lot in the last year, let alone the last four or five years, so I think that we're getting to a point where we're seeing the craft beer segment reach at least a healthy percentage of the market that is still growing," says Khris, "I think that we would be naive as independent craft breweries to either flat out deny or shun some of the beers that are being produced by the other side of that percentage. I think those lines are going to get blurred the larger we get, so I think the best way we can figure out how to all play in the sandbox is if we all talk about what our intentions are, why we're doing what we're doing, and then it's still up to us at the end of the day to educate the consumer."
https://www.instagram.com/p/BuzCsx2AmZz/?utm_source=ig_web_button_share_sheet
Such discussions provided a rich opportunity to continue the conversation of beer in all aspects, everything from packaging, yeast strains, grape varieties, and distribution, to less serious topics like community and camaraderie. While a recap of Foeder for Thought may be helpful, the team over at Good Beer Hunting recorded each of the discussions, and they are available on their website. Happy listening!
---