No Comments
Circle Brewing Company | Fanny Pack Kolsch Partners with Equality Texas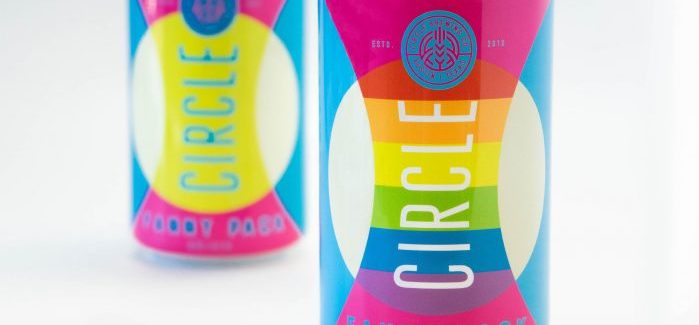 Pride month kicks off in June across the country, celebrating the LGBTQ community through events, marches and educational awareness. As celebrations kick off in Austin, oppressive summer temperatures also begin to emerge along with seasonal releases designed to beat the heat.
This year, Circle Brewing Company debuted its summer seasonal, Fanny Pack Kolsch, with a special release Pride can in partnership with their friends at Equality Texas to celebrate their anniversary as the largest statewide organization solely dedicated to full equality for LGBTQ Texans.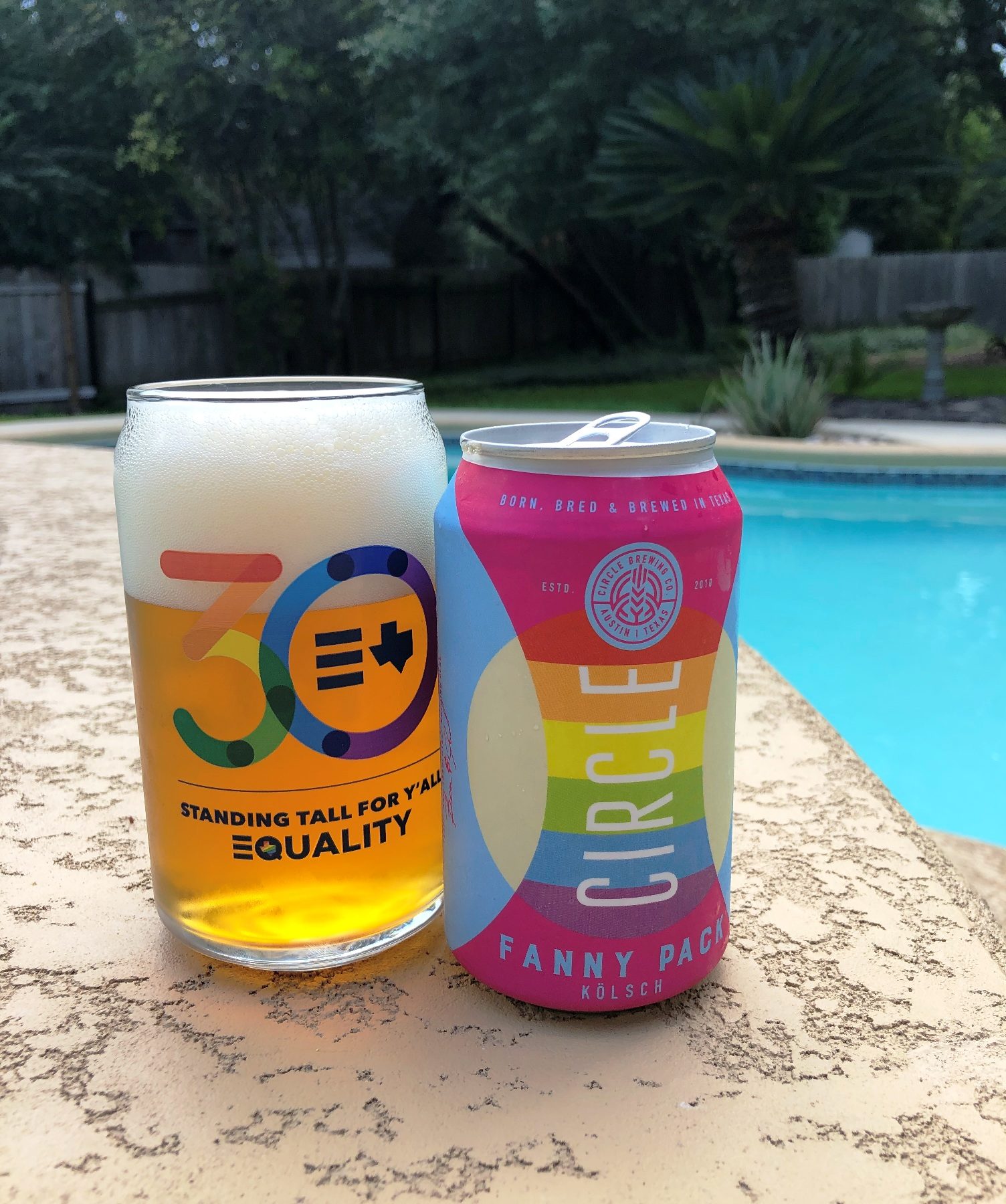 "Fanny Pack has always been a fun and lively beer for us in the market and we were so thrilled to work with an amazing organization that is fighting for equality," said co-owner of Circle Brewing Co., Ben Sabel. "Branding and marketing are a type of art form and we wanted to marry the label with what we believe in and what we stand for. We care about an inclusive environment for those drinking our beer."
The bright label featuring a rainbow was designed by the crew at Circle to take a positive stance against discrimination and to celebrate the education and advocacy work proliferated by Equality Texas. Brewed with Huell Melon hops, a dry English Ale yeast and a blend of Pils, Munich and German Wheat malts, it pours with a full, chalky white head and a golden color.
"This partnership celebrates the LGBTQ community, Pride season and the spirit of inclusion; we lift our glass to Circle Brewing Co. for their support for equal rights for all," said Sam Smoot, interim executive director of Equality Texas.
Six-packs of the brightly colored cans are currently on sale throughout town with a portion of the proceeds benefiting Equality Texas.
https://www.instagram.com/p/ByTTiwzFslH/
Circle Brewing Company | Fanny Pack Kolsch
ABV: 4.8% | IBU: 14
Keep up with Circle Brewing Company on Facebook, Instagram, and Twitter and don't forget to follow Equality Texas on Facebook, Instagram and Twitter.
---