No Comments
GABF Small Brewpub Brewer of the Year 2019 | Rowley Farmhouse Ale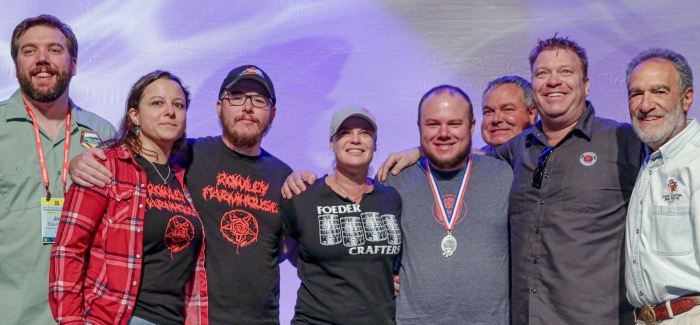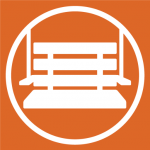 Rowley Farmhouse Ales in Santa Fe, New Mexico, won the Small Brewpub Brewer of the Year at 2019 Great American Beer Festival by winning the Bronze medal for their Côte d'Or in the Mixed-Culture Brett Beer category (94 entries), the Silver medal for their Agent Orange in the Wood and Barrel-Aged Sour Beer (82 entries), and the Gold medal for their Meier in the German-Style Sour Ale category (63 entries). Rowley Farmhouse Ales brewmaster and co-owner John Rowley talked about their medal-winning beers and his perspective on beer and food pairings.
Bronze Medal | Côte-d'Or
Côte-d'Or Double Cerise is a mixed fermentation farmhouse ale with cherries. It incorporates regional ingredients such as raw wheat from Arizona; Pinot Noir barriques from Gruet Winery in New Mexico; and organic cherries from Colorado. "I would pair this with our peach crumble dessert, a big piece of cheesecake, or some herbed chèvre and water crackers," says Rowley.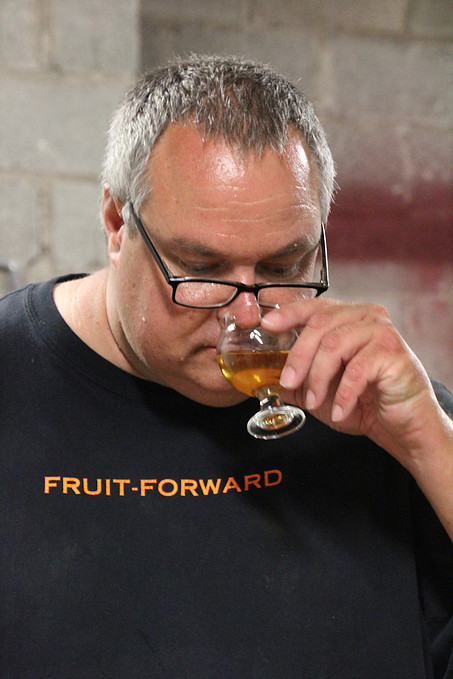 Silver Medal | Agent Orange
Agent Orange Apple Brandy Barrel was based off Rowley's homebrew recipe that won multiple medals including the Best of Show award in the past. This version was aged in Santa Fe Spirits Apple Brandy barrels. "I tend to pair this beer with fat-forward meats like short ribs, grilled sausages and fingerling potatoes, or a roasted duck with a simple salad on the side with field greens, some piñon and some gorgonzola crumbles and a red wine vinaigrette dressing, which is simple but amazing at the same time. It would pair well with our pork belly dishes as well," says Rowley.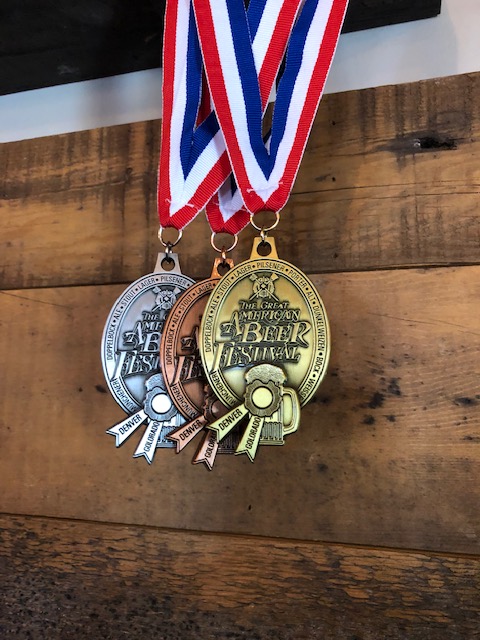 Gold Medal | Meier
Meier is a Gose that brewed with a live lactobacillius culture. "We do not kettle sour our beers at all, so you'll notice a distinct lactic fermentation profile in our beers," explains Rowley. They add Meyer lemons in the mash Mediterranean Sea salt in the boil for additional complexity. The name sake is Rowley's friend Troy Meier, who is the president of the STL HOPS homebrew club in St. Louis. On the day they met, Rowley tasted Meier's Meyer lemon beer, which was so memorable that he decided to name their beer after him. "I would pair this beer with grilled Mahi Mahi tacos with lime and avocado, a lobster right out of the pot, or if you can manage it, a good old fashioned New England clam bake," says Rowley.
So what's next for RFA?
"In the very near future, we are installing small canning line so that we can better support the local markets we are in with our core beers. We still plan to cork and cage our barrel aged mixed beers, and I don't see that changing. We are still pretty small, so I wouldn't expect us to grow all too fast into many new markets. The best bet to find our barrel aged beer is to join our next iteration of our subscription service, which we call our Honor Society. Follow us on Facebook for more information regarding that subscription," explains Rowley. The last iteration of their Honor Society included Agent Orange and Côte-d'Or Double Cerise, by the way. Cheers!
Feature image courtesy of of the Brewers Association.
---
mc4wp_form]