One Comment
Akademia Brewing Company | Shiver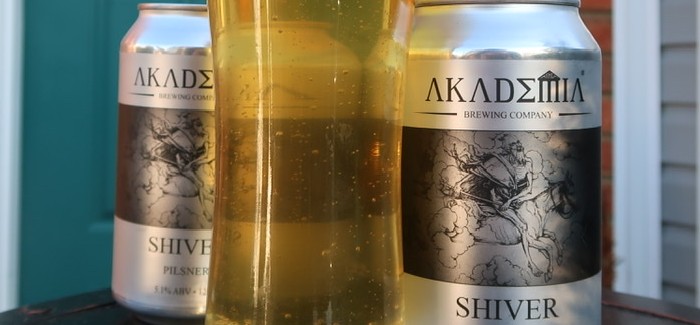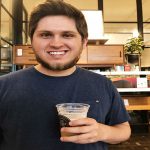 Situated on a main highway leading into Athens, Georgia, Akademia Brewing Company has been the first stop for many visitors seeking the local beer since it opened in October 2017. Akademia is currently Athens' only brewpub, with food complemented by a variety of beer styles, from a Helles Lager to an Imperial Stout. The tap list changes regularly, but they offer crowlers for anyone who wants to take beer to-go, as well as four-packs of their core IPAs, wheat Ales and new releases.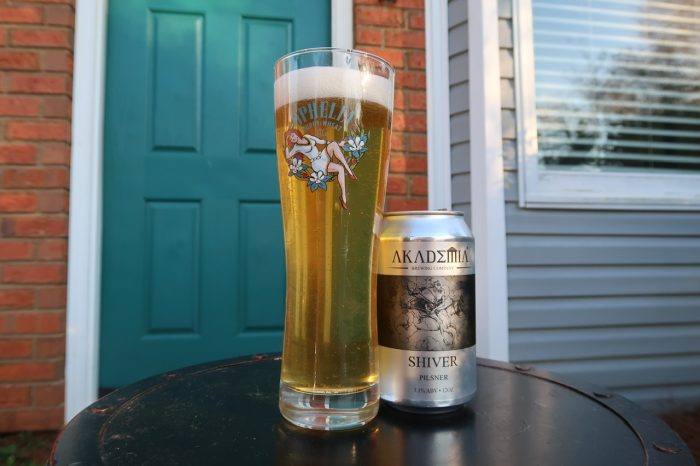 Shiver (like brrr!) is a traditional Keller Pilsner brewed with 100% Pilsner malt with two German hops, Perle and Hallertau Mittelfrüh. This results in an approachable and flavorful 5.1% ABV Lager. The single malt backbone of Shiver allows for the hops to really shine through in flavor and aroma. The use of Hallertau Mittelfrüh hops present a subtle, slightly sweet yet floral quality. Coming in at 40 IBUs, Shiver has a slight bitterness, but the Perle hops create a light, earthy spice quality that emerges with each dry, crisp sip.
Shiver looks like many Pilsners out there: light yellow in color and thin in body with a lasting head and carbonation. Similar to Akademia's year-round counterparts, Shiver cans are easily identified by simple black and silver packaging featuring various Ancient Greek influences. Shiver was the third beer from Akademia to hit distribution and continues to be a mainstay in many beer lovers' fridges.
---