No Comments
2021 WeldWerks Invitational Announces Brewery Line-Up & Ticket Sale Dates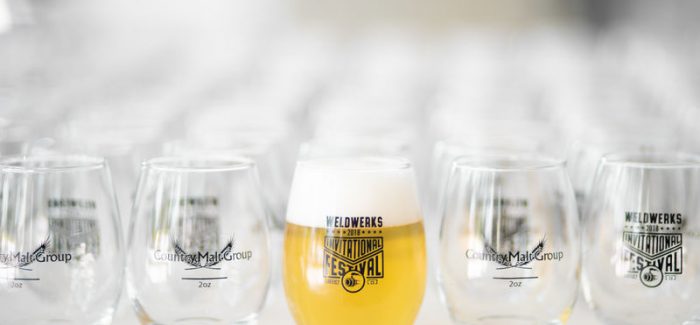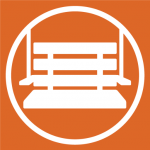 Nearly two months after announcing the return of the WeldWerks Invitational, WeldWerks Brewing Company has the details we really need: which breweries are going, and when do tickets go on sale?
While national protocols are still far from established, WeldWerks took the past couple months to iron out some of the finer details related to the pandemic in addition to developing a code of conduct for attendees. The latter came in response to Brienne Allan's recent movement to expose sexism, misogyny, and harassment within the industry, and WeldWerks, which was not named, decided to take the proactive approach to ensure a safe festival-going experience.
In addition to the updated protocols, full details have finally been announced regarding pre-sale tickets, which will be available on Thursday, July 1 at 6pm MST through Wednesday, July 7 at 6pm MST. The pre-sale is open to anyone who purchased a ticket to last year's canceled Invitational. Those folks will be emailed a link to the presale on June 29, and each person's allotment will be capped at the same ticket quantity that was purchased in 2020 (so, no buying extra tickets even if you're a previous ticketholder). Tickets cost $125 per person and grant you access to one session, the morning or the evening (both are identical in breweries, beers, and length.)
All remaining tickets after the pre-sale will be available to the general public on Saturday, July 10 at 10am MST. In an effort to promote safety for all, attendees must also agree to WeldWerks' code of conduct, which can be found here.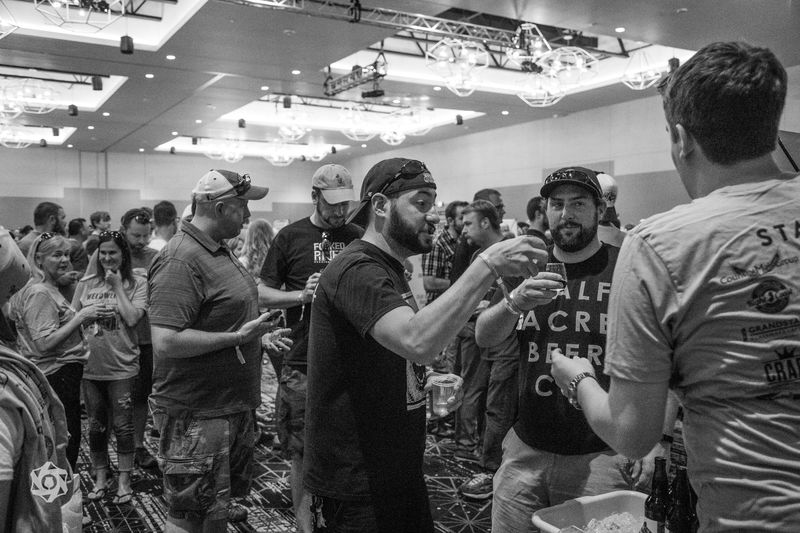 The kicker here is that due to COVID safety measures, the festival size is shrinking by over 25%. This translates to about 500 tickets per session. Right now it's tough to say how many tickets will end up hitting that general public sale, if any. It's even possible that tickets sell out during pre-sale before all previous guests get a ticket. We won't know until the pre-sale goes live, but we strongly recommend that you treat this like a Medianoche release and set an alarm to be on Eventbrite right at 6pm MST on July 1. Otherwise, there's no guarantee you'll get to enjoy the crazy rare brews.
Speaking of–without further ado, here is the brewery line-up for this year's Invitational.
3 Sons Brewing Co
Alvarado Street Brewery
Amalgam Brewing
American Solera
Bottle Logic Brewing
Burial Beer Co.
Casa Agria Specialty Ales
Casey Brewing and Blending
Cerebral Brewing
Equilibrium Brewery
Forager Brewery
Great Notion Brewing
Green Cheek Beer Co.
Highland Park Brewery
HOMES Brewery
Hop Butcher for the World
Horus Aged Ales
Jester King
Mikerphone Brewing
Moksa Brewing Co.
MORE Brewing Company
Mostra Coffee
New Image Brewing
Ology Brewing Co.
Other Half Brewing Co
Phase Three Brewing Company
Pinthouse Brewing
Primitive Beer
Pulpit Rock Brewing Company
Pure Project
Resident Culture Brewing Company
Rowley Farmhouse Ales
Russian River Brewing Company
Side Project Brewing
Southern Grist Brewing Company
Speciation Artisan Ales
Superstition Meadery
The Eighth State Brewing Company
The Lost Abbey
The Veil Brewing Co.
Trillium Brewing Co.
Untitled Art // Funk Factory Geuzeria
Voodoo Brewery
Weathered Souls Brewing Co.
*Pips Meadery will no longer be in attendance
Stay tuned for the beer list, which we should have closer to the festival. And good luck on securing your ticket–this is going to be one memorable time.
---