No Comments
Brewery Showcase | Listermann Brewing Co.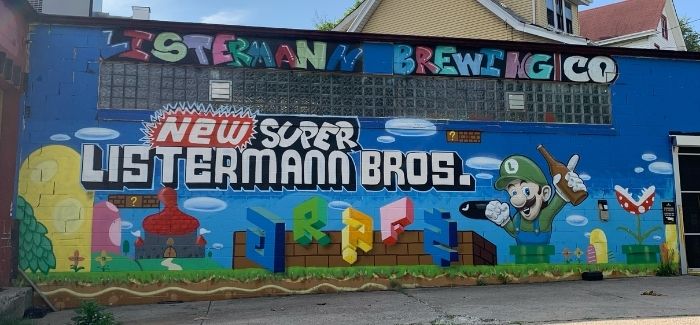 Just uphill from downtown Cincinnati is a growing and edgy brewery booming with personality and named after its larger than life founder – Listermann Brewing Company. Since winning some impressive awards, they've begun to grow quite a following and reputation, which is no small measure given how the Ohio beer scene has taken off over the last few years.
Founded originally as a homebrew store in 1991 by Dan Listermann, the brewery has grown and evolved dramatically since then. Listermann Brewing emanates Dan's personality; a boisterous hardworking fellow who loves craft beer, his community; and also, he dons a monocle. Featuring a trendsetting tap list and an ongoing series of can and bottle releases, Listermann shows no signs of slowing down. Located next door to Xavier University at 1621 Dana Ave, all production takes place in their original location. The brewery just expanded into a second Cincinnati taproom location called the "Trail House" that also features some food. Visit the original taproom, however, and walk into a pub-like atmosphere with ample seating and a large oak bar.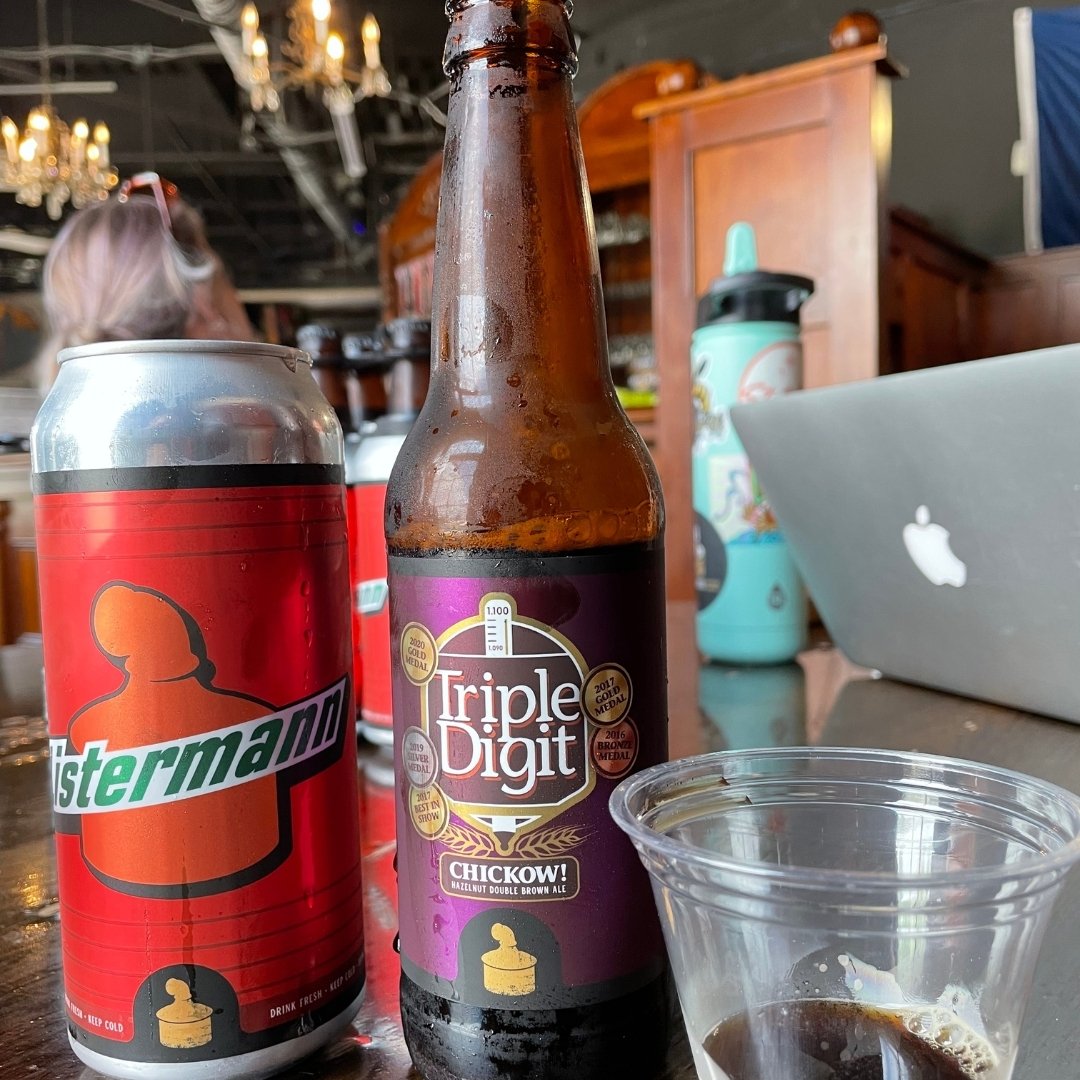 With their growing list of awards and accolades, it's no wonder Listermann is a favorite for craft beer enthusiasts across Ohio and bordering states. These reasons plus having a taproom-focused brewery makes some of their releases hard to snag and well sought after.  
Their personality shows both through the beer flavors themselves, as well as their beer names and label artwork. The designs are ripe with humor and sarcasm. Many staff caricatures are featured on their label artwork; Listermann himself is commonly featured on their cans. Producing everything from Hazy IPAs, experimental ales, Pastry Stouts, and fruited Berliners, there is a variety unlike any beer list you've seen before.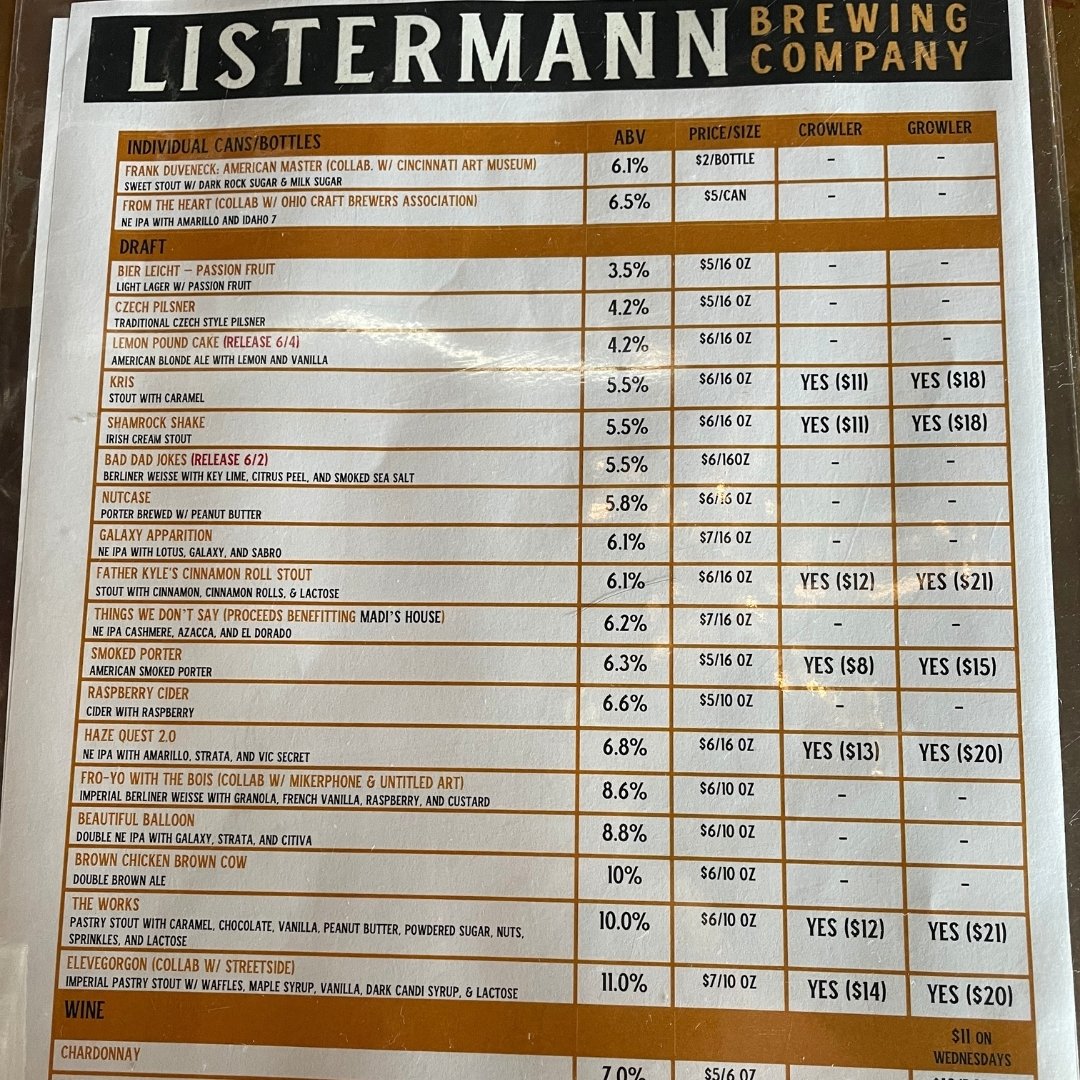 Some of their most renown beers are their Chickow imperial hazelnut Brown Ale (Gold US Open Beer Championship 2020/Silver 2019), and Nutcase peanut butter Porter (Bronze GABF 2014, Silver US Open Beer Championship 2020). Other must tries are their passionfruit Lager and lemon pound cake Golden Ale.
This brewery requires your active attention. They continuously produce so many new beers that if you didn't swing by for a couple months, you'd think it had been a year. For instance, upon my visit they had just released a new beer called Hatorade, a fruit punch styled Berliner Weisse brewed with electrolytes that was very fruity and refreshing.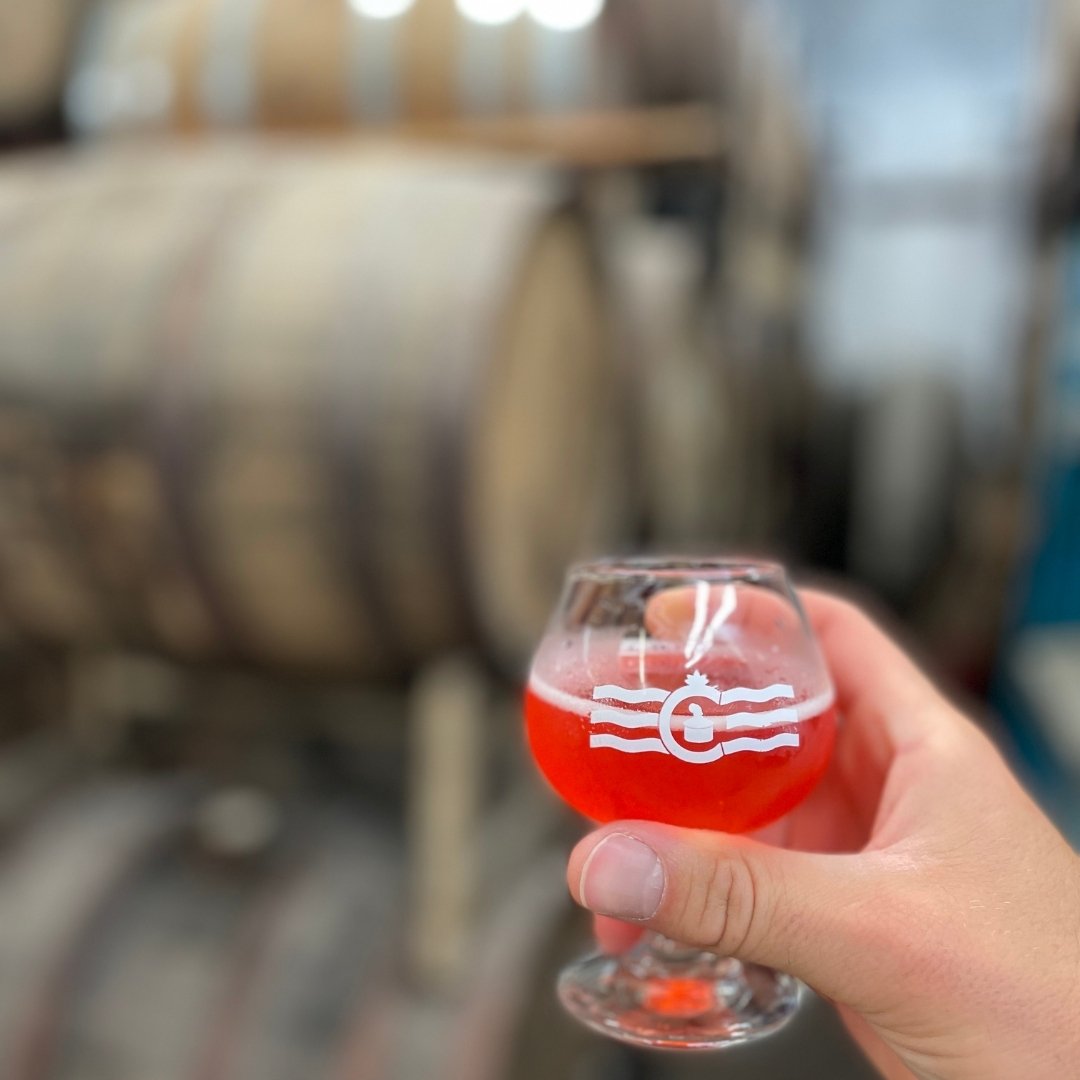 You can find Listermann's products in the greater Cincinnati area and some other nearby stretches of Ohio. They often host dynamic events that'll give you even more reason to visit again and again. If you come by on the right afternoon, you might even get to pull up a stool and enjoy a pint with Listermann himself, who lives just three blocks from the brewery.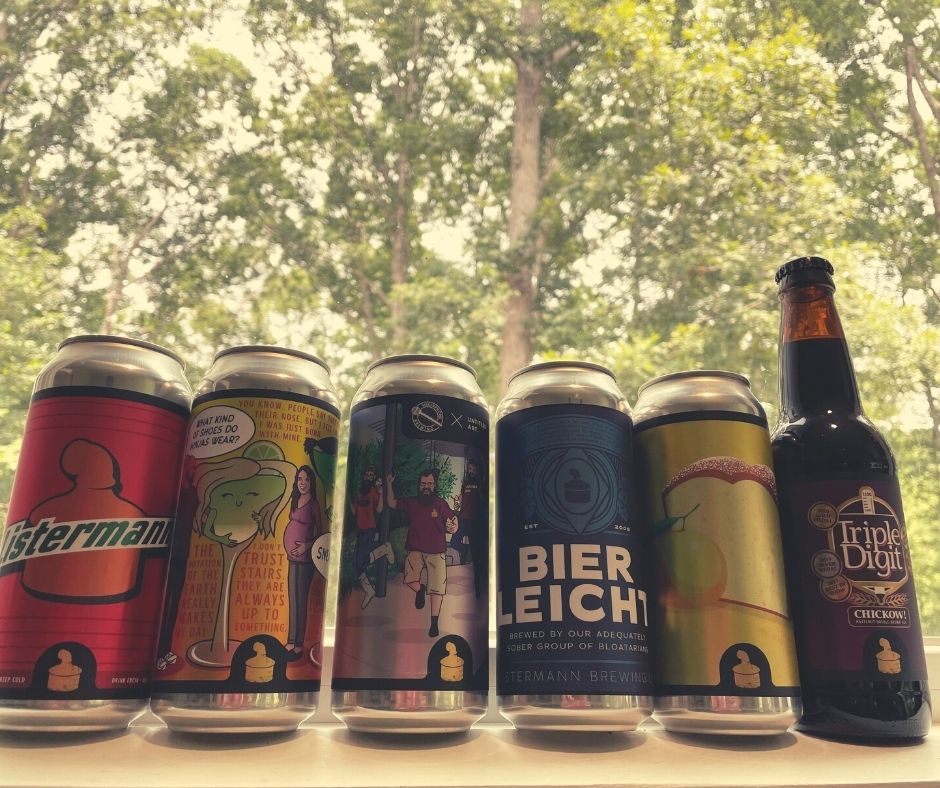 ---