Posts ByKatie Camlin, Author at PorchDrinking.com
April 23, 2021 | Katie Camlin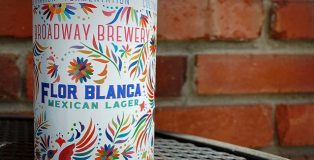 From Boulevard to Budweiser, Kansas City and St. Louis boast some of the largest breweries in the country. However, Missouri's Craft Beer scene extends far outside of the most populous cities. There are many breweries in Springfield, the Ozarks and Columbia, Missouri, for example, that are producing quality brews with fiercely loyal local followers. These breweries see distribution across the state, and have begun gaining more traction as the craft beer market continues to grow. One such brewery is Columbia's Broadway Brewery.
March 19, 2021 | Katie Camlin
In an industry where women are still fighting for space, Bri Burrows of The Big Rip Brewing Co. is a humble trailblazer. In just shy of five years, she catapulted herself from weekend bartender, to head brewer and co-owner — a combination that is a first for a woman in the Kansas City, Missouri, brewery scene.