Posts ByJake Metzler – PorchDrinking.com
April 1, 2013 | Jake Metzler 3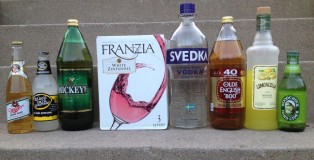 Avg. Reading Time:
3
min
The Quest for the Perfect Beer Prank
Jake Metzler is a homebrewing fanatic who loves to write and share his knowledge with others. When he's not brewing, you can probably find him rock climbing and/or listening to eighties metal.
With April Fools coming just around the corner, I've been thinking about pranks that I could pull on my friends. I'm not much of a prankster, as I feel that tricks can quickly turn malicious, and the ones that don't are often pretty dumb.