The Ultimate 6er
PD's staff helps you pick the perfect six pack for all seasons, moods, and social situations.
July 4, 2012 | Mike Awful 1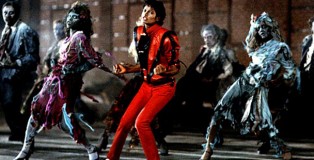 Avg. Reading Time:
2
min
Let's face it, we all know it's coming. Even though we may have a few of the details wrong (zombies prefer faces over brains—who knew?) recent events continue to validate our fears. If you don't believe any of this, I'm having a Bath Salts party this weekend and you're invited.
June 20, 2012 | Laura VandeZande
Avg. Reading Time:
3
min
As a woman who enjoys beer, I would like for other women to enjoy beer as well. Looking back at my journey from Natural Light to Pliny the Younger, a few beers have stood out to me along the way. The ones I have selected for the Flavorful Female 6er highlights six styles: Wit, Pilsner, Sour, IPA, Quadruple and Stout. I would recommend trying each of these styles to appreciate new and different flavors, but the ones on my list are some of my personal favorites and what I find to be good representations of the style.