1st Anniversary Bash @ Alternation Brewing
December 8, 2018 @ 12:00 pm

-

December 9, 2018 @ 9:00 pm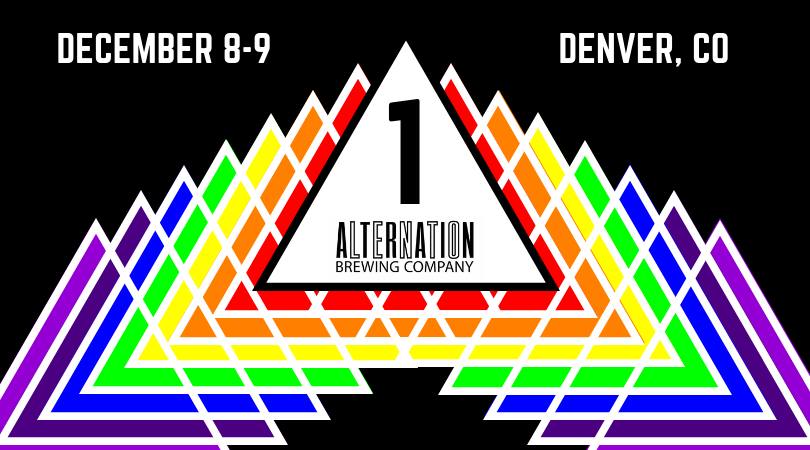 Avg. Reading Time:
2
min
Welp, we made it! Thanks largely to your overwhelming support. That means, its time to party! We are incredibly excited to be debuting 16 oz. cans to-go as well as our first ever bottle release over the course of the weekend. See below for details:
Saturday, December 8th
– Debut of cans! Going forward, we will have the majority of our taplist in 16 oz. to-go cans. Singles or mixed 4-packs will be available. We will also feature a 100 % recyclable carboard carrier as opposed to standard plastic rings.
– FOR THE ANIMALS COLLAB FEST!!! We have teamed up with some of the best vegan businesses/non-for-profits in the area to bring you a day full of releases. Starting at 2pm, we will be releasing a different version of FOR THE ANIMALS, our revolutionary almond milk stout, every hour throughout the day. Quantities will be limited. Thus far, we are working with Vegan Van, WongWayVeg, Beet Box Bakery & Cafe, Sweet Action Ice Cream, Broken Shovels Farm Sanctuary, and Meta Burger.
– Vegan Van all day.
– Live music with The One And Only Jon Ham from 3-6.
Sunday, December 9th
– Our first bottle release. In another world, at the very bottom of the very deepest sea, lies a creature that holds no discretion for the method in which she chooses her enemies nor limits for the cruel torture they may endure. For thousands of years she has ruled this sea, an iceberg waiting in the deep! She gathers treasures in her silent, lonely chamber of ice and salty tears. A single lady, with her tough and tangled body, and sharp and tangled will, simply waits for the next travelers to cross her highway of darkness. There is no means to her end, except destruction and the precious cargo from ghosts passing in the night. Today is a day of grieving, as midnight approaches, the second moon climbs to its peak, a new band of passengers will attempt to cheat death again. Success brings fortune, failure brings annihilation. At the bottom, she waits with her treasure, her grief, her history, and their fate, the LADY OF THE LAKE.
LADY OF THE LAKE | Imperial Stout aged in Law's Whiskey/Bear Creek Rum barrel | 17% (!) | 375 mL | $12 | No limits
– Sunday Brunch with WongWayVeg from 11-2
– Live music with Genghis & Stoetzer from 3-6
---