2017 Pumpkin Beer Festival @ Launch Pad Brewery (Aurora)
September 29 @ 12:00 pm

-

October 13 @ 11:00 pm
Event Navigation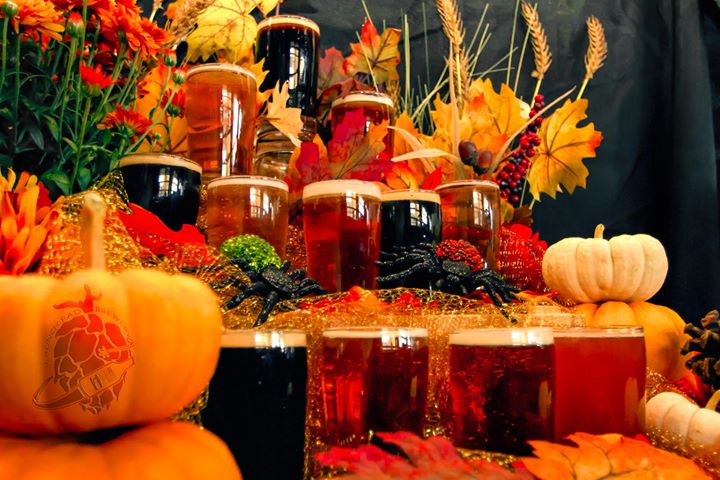 It's PUMPKIN BEER TIME!! We've out done ourselves this year!
We are releasing 12 pumpkin brews over 3 weekends.
Weekend #1: 9/29, we are releasing:
Headless Astronaut-American amber with Pumpkin and spices.
Saison de la Terror-Belgian farmhouse with savory pumpkin & madras red curry.
Pumpkaccino- rich milk stout with pumpkin, spices, and cold pressed espresso.
Pumpkin Paddy: the beer that started it ALL! Imperial amber with Pumpkin, brown sugar, maple syrup, molasses & spices.
Weekend # 2: 10/6:
Pompoen-Belgian golden with pumpkin & spices.
Maple Pumpkin Milk Stout (nitro)-milk stout with pumpkin, spices, & maple syrup.
Pumpkin Sour-kettle soured red ale with pumpkin, spices & black tea.
Buffalo Trace Barreled Aged Pumpkin Paddy- our flagship Imperial Pumpkin Ale in Buffalo Trace Bourbon barrels.
Weekend # 3: 10/13:
Gourd of the Pies-American IPA with Azaaca and Cascade hops with spices added.
Devil's Nebula-strong robust Imperial amber with pumpkin, spices, & vanilla beans.
Pumpkin Soyuz-our Russian Imperial Stout with pumpkin & spices.
Space Pirate-strong cherrywood smoked robust porter aged in a rum barrel with spices.