BURLY at 6 Months at BURLY Brewing Company (Castle Rock)
December 6, 2018 @ 2:00 pm

-

9:30 pm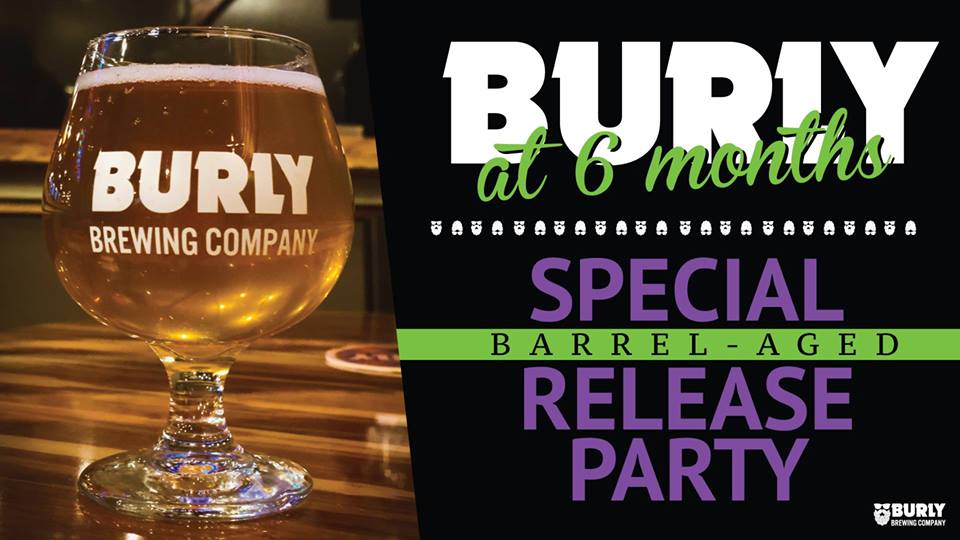 Avg. Reading Time:
1
min
We threw the doors open six months ago to an amazing community that was thirsty for more amazing Colorado craft beer. And here we are, six months later. Still brewing beer and enjoying every minute of it. It's because of you, Castle Rock! You do indeed ROCK!
In an effort to continue to be your go-to brewery in Castle Rock, we're gonna crack open some barrels and let the goodness floweth. We have three very distinct and tasteful barrel-aged beers that we'd like to bestow upon you and we're gonna release them all on the same day. Definitely gonna need some help drinking these aged wonders.
Here is what we plan on unleashing:
𝗣𝗔𝗦𝗦𝗜𝗢𝗡 𝗼𝗻 𝘁𝗵𝗲 𝗧𝗔𝗕𝗟𝗘
Table Beer aged with Passion Fruit in Chardonnay Barrels.
Passion Fruit steals the show in the nose, underscored by mild grape must and oak.
𝗕𝗢𝗨𝗥𝗕𝗢𝗡 𝗕𝗔𝗥𝗥𝗘𝗟 𝗦𝗧𝗘𝗘𝗟 𝗖𝗨𝗧 𝗦𝗧𝗢𝗨𝗧
Our Steel Cut Stout aged in 4 Roses Bourbon Barrels.
Rich Bourbon and Vanilla Nose. Bourbon and Roast Barley pallet that gives way to chocolate as the glass warms.
𝗦𝗛𝗥𝗘𝗗𝗗𝗜𝗡' 𝘁𝗵𝗲 𝗖𝗛𝗔𝗥𝗗
A Brett soured Abbey blonde aged in Chardonnay Barrels.
---