Rare Beer Tasting feat Casey and Firestone Walker @ Goed Zuur
September 13 @ 5:00 pm

-

September 14 @ 12:00 am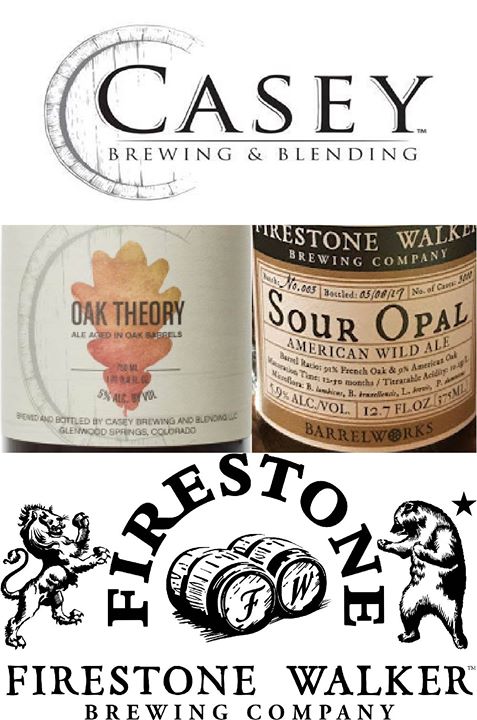 Goed Zuur is tapping Casey Brewing and Blending Dry Hopped Oak Theory with Nelson and Motueka and Firestone Walker Brewing Company Sour Opal. You will be able to drink these "Lambic/Gueuze-style" offerings with several different food offerings. The draft offerings will be available at 5pm.
Casey Brewing and Blending Oak Theory:
This beer is our take on classic Belgian sour beers from the Senne Valley. We combine Colorado pilsner malt and raw wheat with a hefty charge of aged European whole hops and boil for almost 3 hours. We ferment in a variety of different sized oak barrels with a proprietary blend of saccharomyces, brettanomyces and various lactic acid bacteria cultures. After aging in these barrels for anywhere from 9-12 months, barrels are selected for their unique flavors and that individual blend is born.
Firestone Walker Brewing Company Sour Opal:
We've patiently waited for two years to offer you this exquisite ale! Sour Opal retraces its roots to the lambic cellars of the town of Brussels and the Senne River valley, in Belgium. This American "Gueuze" represents a spectrum of flavors from a traditional barrel aged sour ale, complete with aromas of aged cheese and a distinct earthy mustiness that can only be found in a well cellared barrel aged sour. The complexity and balanced flavors of Sour Opal can be attributed first to the crisp assertive tannic acidity of the Viognier barrels.