No Comments
Sierra Nevada Brewing Company | Torpedo Extra IPA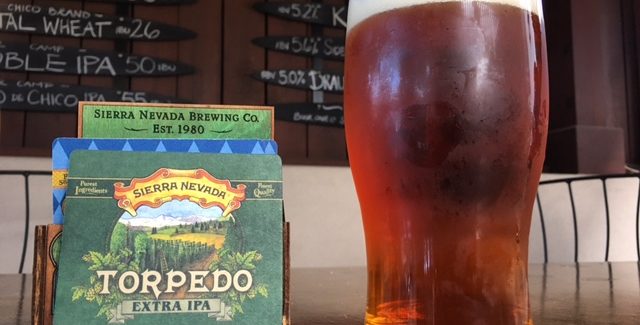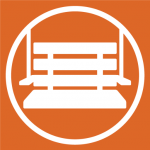 ABV: 7.2%  |  IBU: 65
I have written my last couple reviews on some hard to get IPAs (the kind that you have to wait in line for and are gone within a matter of hours), so I figured it makes sense to write about a more readily available brew.
Sierra Nevada was one of the first craft breweries I really got to know. My wife is from Chico, so I have been going to Sierra Nevada for over 10 years on pretty much every trip up to her hometown. Sierra seemed big at the time, but it has grown even more over the last couple years with a tasting room in Berkeley, California (coincidentally named the Torpedo Room) and a second brewery in North Carolina.
Torpedo Extra IPA was Sierra's first beer using their "Hop Torpedo" — a dry-hopping device that controls how much hop aroma is imparted into beer without adding additional bitterness. What this means is the hops are not placed in nylon sacks as is the "traditional" method, and instead whole-cone hops are placed in the Torpedo while the fermenting beer is circulated through the column of hops.
https://www.instagram.com/p/BK1k0xgAA_r/?taken-by=sierranevada
The beer debuted in 2009 and is my favorite year-round Sierra Nevada offering (Celebration Ale and Hoptimum are my favorites, but those are only available seasonally).
Torpedo is brewed with Magnum, Crystal and Citra hops. Obviously, this is better to get fresh. Fortunately, my most recent tasting was at the source in Chico.
The pour is a golden orange with decent lacing. It has that piney and bitter hoppiness one comes to expect from a more traditional West Coast IPA. Little bit of malt, but thankfully not overwhelming (I am not a big fan of malty IPAs).
This is a great IPA to have as a staple in the home or for a party, due its high quality taste, relative affordability and availability. Sierra Nevada will always have a soft spot in my heart, and Torpedo is always a great option.
---