No Comments
Hear from Ryan Wibby, the Brewer Who Proposed On-Stage at GABF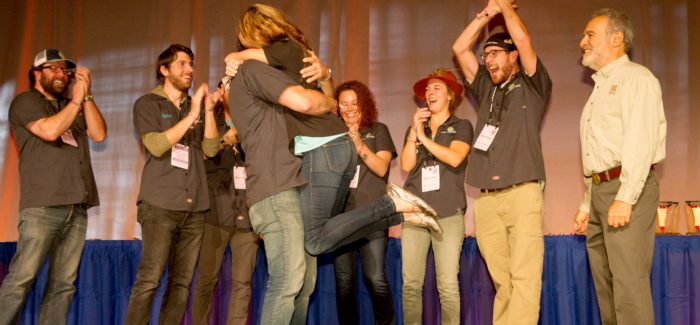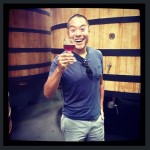 There are iconic moments at GABF, such as last year when Charlie Papazian proceeded to fist-bump himself after being recognized by Colorado Governor John Hickenlooper for the 35th Anniversary of the Great American Beer Festival. Papazian would also go on to fist bump the baby of Ryan Skeels of Baere Brewing when they won a bronze medal in the Saison category.
But then there are massive show stopping moments like the one that took place on Saturday when Wibby Brewing co-founder, Ryan Wibby seized craft beer's largest stage after winning a silver medal for Moondoor Dunkel a in the Munich-Style Dunkel category, to propose to his long time girlfriend Robin Brower.
We caught up with Ryan after the hoopla to find out a bit more about the special engagement, as well as what it means for Wibby Brewing, Longmont, CO's lager-only brewery, to win their first GABF medal.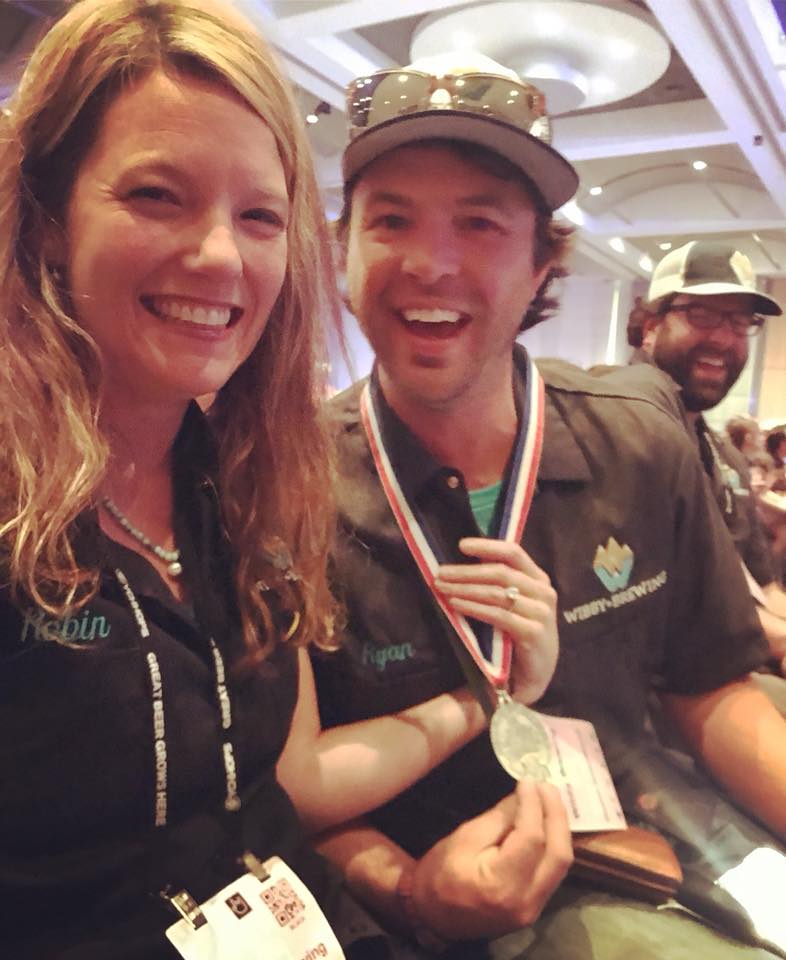 Firstly, what was it like to hear Moondoor Dunkel announced for the silver medal in the Munich-Style Dunkel category at GABF?
ABSOLUTELY incredible!!! I am pretty sure I jumped on top of my chair and fell backwards. My voice is still in recovery from screaming so much because I was so amped we won a medal. It really means a lot to me to win a medal at one of the most prestigious beer competitions in the country and after so many years of cheering for my friends it felt really incredible to be able to walk onto that stage.
Tell us a little more about the beer, when did you all begin brewing Moondoor?
Moondoor is a 13.5 P (5.5% ABV) beer brewed with Munich II, pilsner, chocolate and crystal malts. Mt. Hood hops and cacao nibs are used in the boil. The cacao is a very dense dark chocolate which adds some dark chocolate bitterness to the beer while accentuating the chocolate flavors that are derived from the chocolate malts. What I like the most about this beer is how it is full of rich dark flavors yet has a light, crisp finish. This gives you a full feeling on your pallet but its light finish makes you want to drink more.
We have been brewing Moondoor since the beginning when I was homebrewing out of my VW van. It is a year round beer and it rounds out our year round profile that also includes Lightshine Helles, a lighter lager, and WIbby IPL, a hoppier lager.
What the medal means for Wibby Brewing?
It means to world to us. This is our first GABF medal and receiving this accolade makes us feel like the lagers we are producing have been validated on the highest level.
How long have you and Robin been together?
Robin and I have been together for two years. I met her while I tending bar during our Double Dunkel release party. Immediately I was drawn to her and offered her a brewery tour. We even measured our heights in pencil in our grain room which you can still see today. After that Ted Risk made sure that Robin won the CU Buffs football tickets that we were raffling off that night. I called her the next day and we went to a show together and the rest is history.
Why did you decide to use that moment to propose?
I used this moment because it was the biggest stage I will have as a young brewer. Robin knows how much winning a medal at GABF meant to me and I wanted to let her know that she means more than that. We were able to share this moment that will last in our hearts forever.
What has been the reaction after the proposal?
It has been insane. It feels like everyone is congratulating us and we have something really special to look back at, I think we have watched the proposal video 100 times now. It makes me tear up still.
Mike Trinidad of Mile High Brew Review captured the moment from the Brewer's Association's live broadcast and shared it with PorchDrinking below:
---