No Comments
Denver's Dos Luces Brewery Opens Today Reviving Chicha and Pulque Beers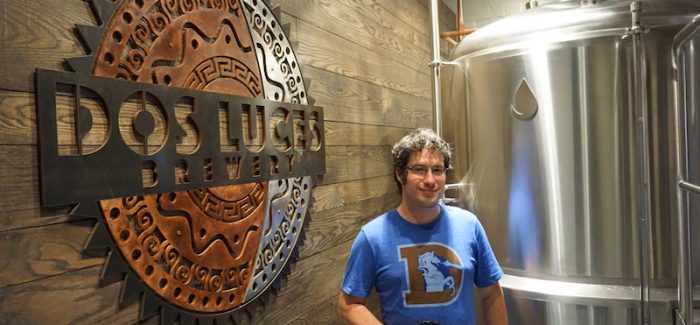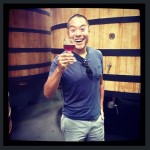 In a time when much of the industry seems so narrowly focused on chasing the hottest new trend, the most innovative new style, the brightest and shinest new gimmick in beer, Denver's newest brewery is actually looking backward, way back in time, to focus on historic styles.
Inspired by ancient brews that first derived thousands of years prior from Central and South America, Dos Luces Brewery, which opens today at 4 pm, will serve up primarily chicha, a corn-based fermented beverage originating in Peru and pulque, a fermented beverage with sap (agua miel) harvested from the Maguey plant, originating in Mexico. All in-house brewed options will be completely gluten-free.
Located just a few doors down from Black Project Spontaneous and Wild Ales, at 1530 South Broadway, Dos Luces is helmed by co-founders Judd Belstock formerly Sales Director at Boulder Beer and Sam Alcaine, current Professor of Fermentation Science at Cornell University.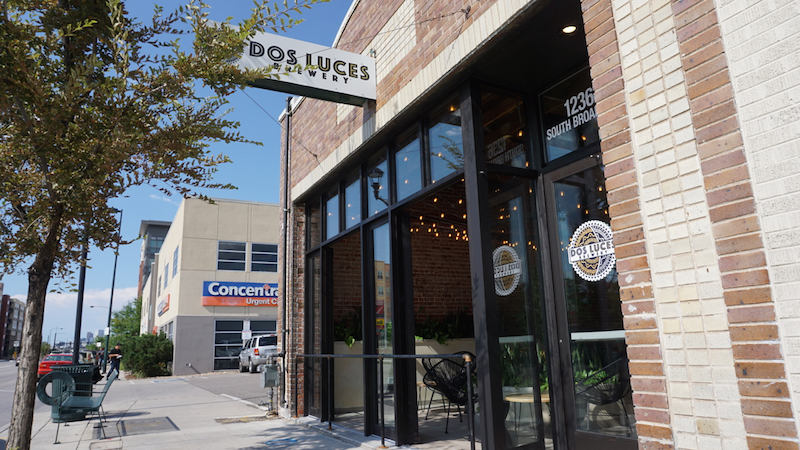 While Belstock isn't actually of Hispanic descent, he was first inspired by stories from his father's travels serving in the Peace Corps throughout Peru. That early introduction to the culture led to Belstock's studies in Latin American Civilizations and Latin American Economic History at the University of Chicago. It was in a previous role at Miller Brewing in Milwaukee, where Alcaine was brewing at the time, that the two first met, and later began experimenting with recipes to revive the old-world style of chicha and pulque beers.
"Our mission is to change the way people think about beer," said Belstock.
Historically, chicha was made by the Incans through the process of chewing up and spitting out harvested jora corn (larger corn nut style) kernels. Enzymes found within the saliva would help break down the starches found in the maize, to turn it into fermentable sugars, making it easier to ferment spontaneously. Dogfish Head gained recent notoriety in 2009, when they revived their own version of chicha, utilizing the chew and spit technique. However, Dos Luces has chosen to forego the laborious, low yield method, instead, introducing enzymes naturally through the malting processes. To do so, Belstock turned to in-state gluten-free maltster Twyla Soles, at Grouse Malting who helped source a local blue corn for their recipes.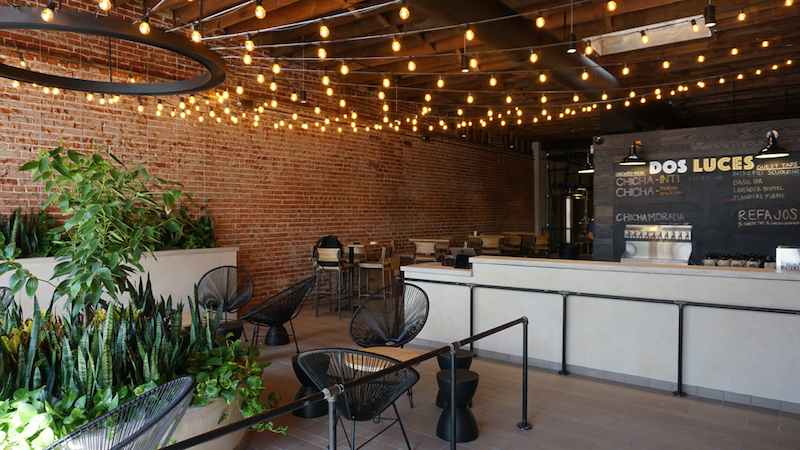 In addition to locally malted blue corn, Belstock has also utilized Peruvian purple corn to lend a natural color and blend in old world tradition. "What I'm trying to do, is imagine a world where over the last 500 years, these beer styles have not been suppressed in favor of the European beer styles," said Belstock. "So essentially it's a modern take on the styles, or rather, my take on the style."
The name Dos Luces, literally translating to "Two Lights" pays tribute to this ideology of taking inspiration from ancient cultures, to light the way of the path to something new. That said, paying homage to a culture, and misappropriating a culture can sometimes walk a very thin line. But Belstock is also pointedly aware and cautious of wanting to properly honor the history behind what he's trying to create.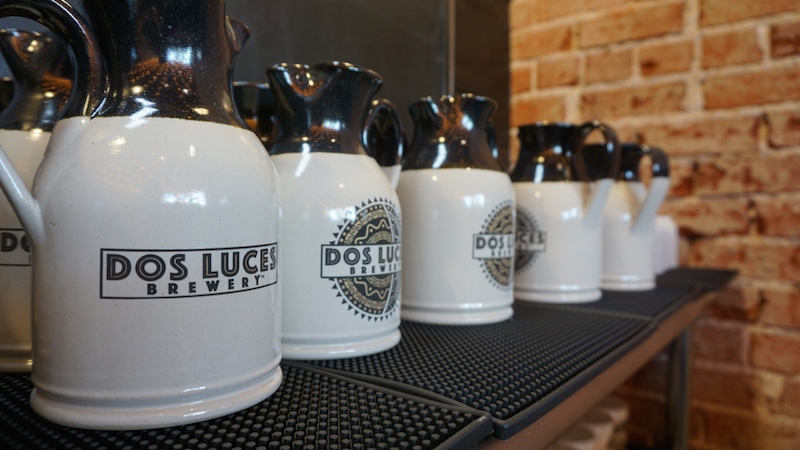 "It's not about me. I want to be careful not to commit cultural appropriation," noted Belstock. "What we're trying to do is create a respectful environment where we're honoring the cultures that these come from, but at the same time we're creating a new future."
"It's kind of like pasta, you don't necessarily think of pasta as an exclusively Italian food, and I think there's a future where chicha and pulque aren't exclusively Latin-American. These styles, from these cultures, are underrepresented in the world of craft beer. Somebody had to do it, and I'm proud to be that person."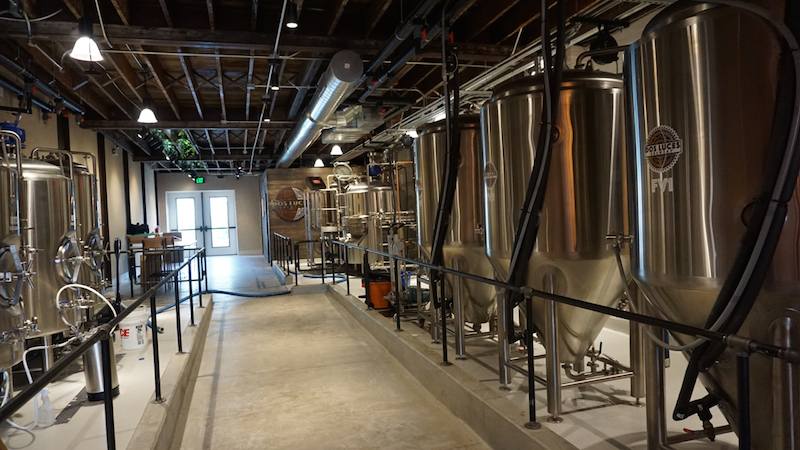 Dos Luces will open with their base chicha on tap, as well as a chicha with mango and arbol chiles on tap. Their chicha upon initial tasting, recalls the aroma of warm apple cider, while summoning reminiscent tastes of spiced chai from the inclusion of cinnamon and clove.
In addition to adding more fruited and spiced versions of their base chicha, visitors will have to wait to enjoy Dos Luces' pulque, as the imported agua miel syrup has been held up at customs. That said, Belstock also intends to introduce tapache, a light corn-base Mexican beverage brewed with pineapples and pineapple rind, as well as boche, a Mayan beverage made from tree bark.
Opening today at 4pm, Dos Luces plans to open at 4pm throughout the opening weekend and staying open until 11pm. However it's initial hours will be from 4-11pm Tuesday – Thursday, 2-11pm on Friday, and 11am-11pm Saturday and Sunday. Visitors will be able to enjoy chicha as well as guest taps from Intrepid Sojourner, which also celebrates utilizing indigenous ingredients from other cultures, in the 4oz and 8oz cups as well as the more communal 32 oz pitcher.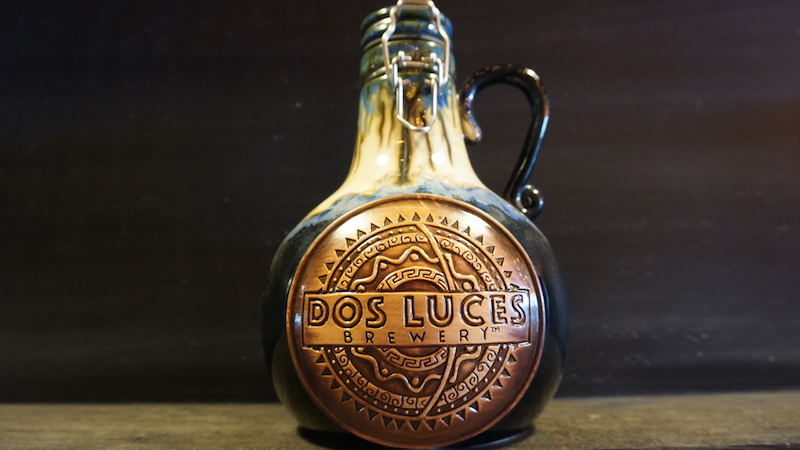 ---