No Comments
Lady Justice Brewing Teams with Alamo Drafthouse on Astral Aviator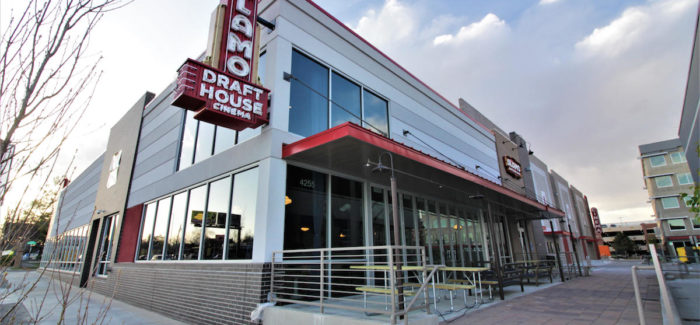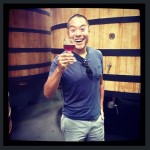 The powerful women behind Denver's Lady Justice Brewing (LJB) have teamed up with Alamo Drafthouse to support the powerful women behind Girls Rock Denver, and it seems only appropriate that they're doing so during the week of International Women's Day.
Lady Justice Brewing, which first launched in 2016, is co-founded by three former AmeriCorps members, Kate Power, Betsy Lay, and Jen Cuesta, who sought to make a difference through beer. What began as a community-supported-brewery (CSB), with beers only available through their membership program, has evolved over time into a joint-partnership agreement enacted in February 2018, with Denver's Factotum Brewhouse, which grants Lady Justice Brewing permanent draft lines. What hasn't changed is Lady Justice's focus on donating 100% of profits to support Colorado-based women's programs and non-profits.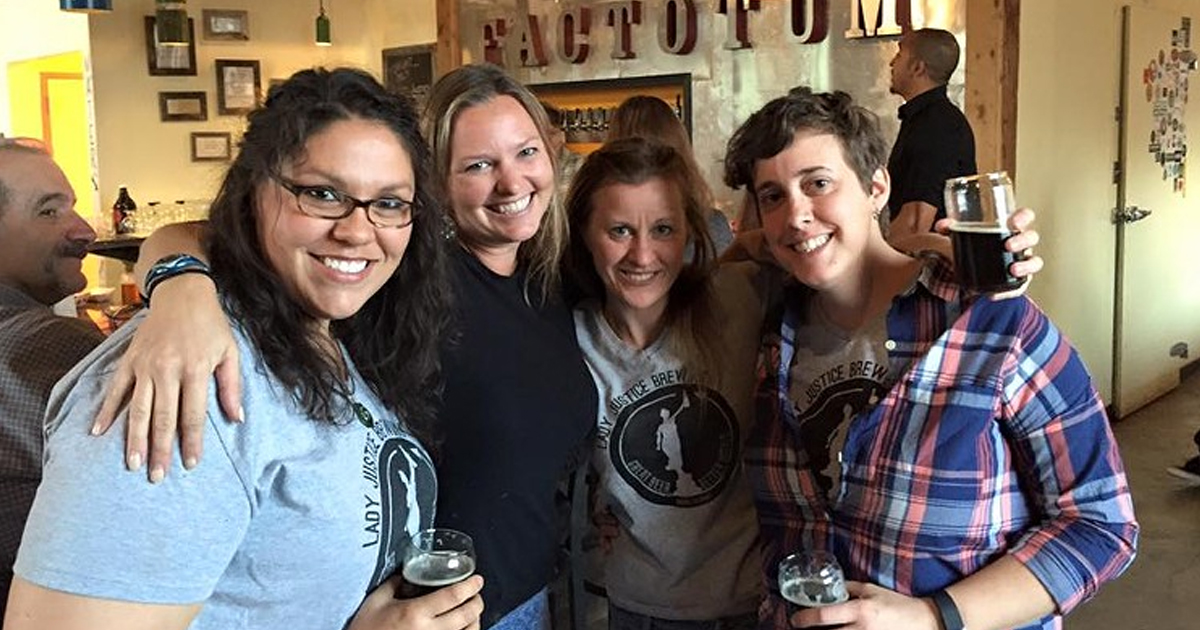 Their latest fundraising efforts have teamed LJB up with the Alamo Drafthouse to support Girls Rock Denver with the release of Astral Aviator, a Blood Orange Pale Ale with Butterfly Pea Flower… and glitter. Butterfly Pea Flower is often used in tea, and more recently added to beer due to its ability to turn liquid a bright purple color when exposed to lemon juice. "We met with the Alamo team fully expecting them to want something that was tasty, but a safe sell to the public, said Lady Justice Brewing co-founder, Betsy Lay. "We were pleasantly surprised went they asked for a bold, colorful, fun beer. By the end of the meeting, we landed on a blood orange American Pale Ale with butterfly pea flower (for color) and glitter (for glam)."
A portion of proceeds from this purple glitter-filled Blood Orange Pale Ale will go to support Girls Rock Denver.
Girls Rock Denver aims to empower girls and gender-expansive youth, through music education, creation, performance, and community. Their mission is to put instruments in the hands of those youth they serve, in order to unveil what they already possess in their feet, fingertips, vocal cords, hearts, and minds.
"We love the work Girls Rock does to empower girls with leadership skills, teamwork, and self-esteem and were thrilled at Alamo's desire to give back in this," said Lay.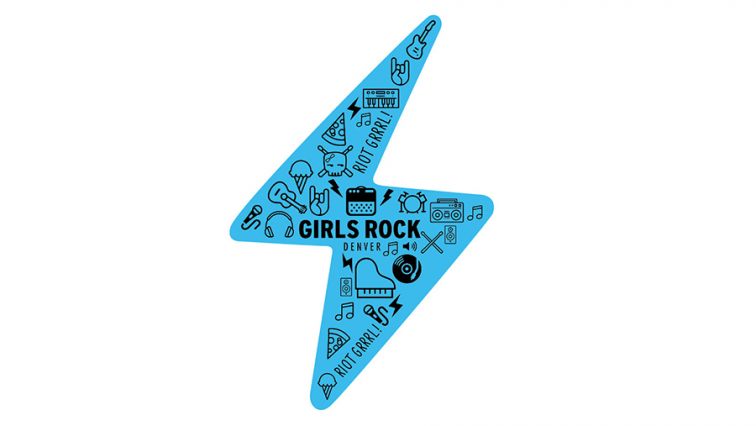 The release event taking place this Wednesday, March 6th at 6:30pm at Alamo Drafthouse's Sloan's Lake location, will also feature live music from some of the talented female musicians of Girls Rock Denver including VENUS305 and Five Mile Woods.
Astral Aviator's also happens to line up with the release of a certain blockbuster film, that also celebrates powerful women, though we can't directly name which movie we're referencing we're sure it'll be marvelous. "Given that many of the recent superhero movies are showcasing powerful women and girls, they wanted to have a beer in their tap houses that reflect this trend," said Lay.
This is a sponsored post supporting Alamo Drafthouse Denver
---