No Comments
2019 Great American Beer Festival | Brink Brewing's Incredible Success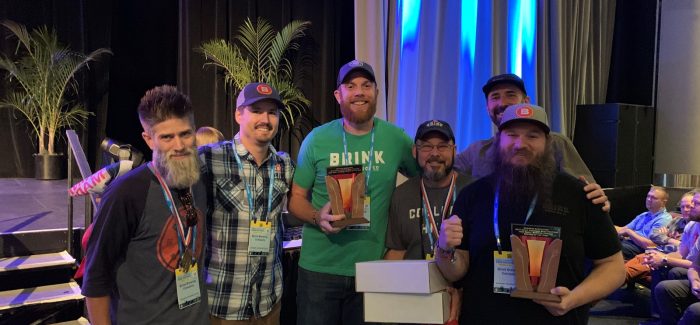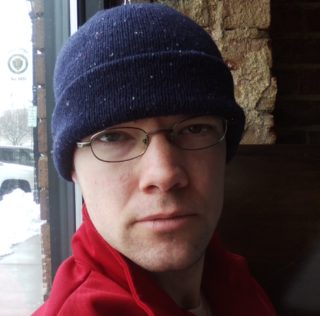 Brink Brewing in the College Hill neighborhood of northern Cincinnati just opened in 2017, but they already have seven medals and awards from the Great American Beer Festival. In fact, they've never failed to medal in the three GABFs since their founding. Last week they brought home gold medals for their Hold the Reins English Mild and Moozie Milk Stout, as well as top honors for Very Small Brewing Company of the Year, which is awarded to a brewery producing fewer than 1,000 barrels of beer annually.
"It was pretty amazing," says co-owner and head brewer Kelly Montgomery. "My brother (co-owner John McGarry) and I always listened to these GABF award ceremonies on the radio or online, and to actually be there and have it be for you is pretty surreal."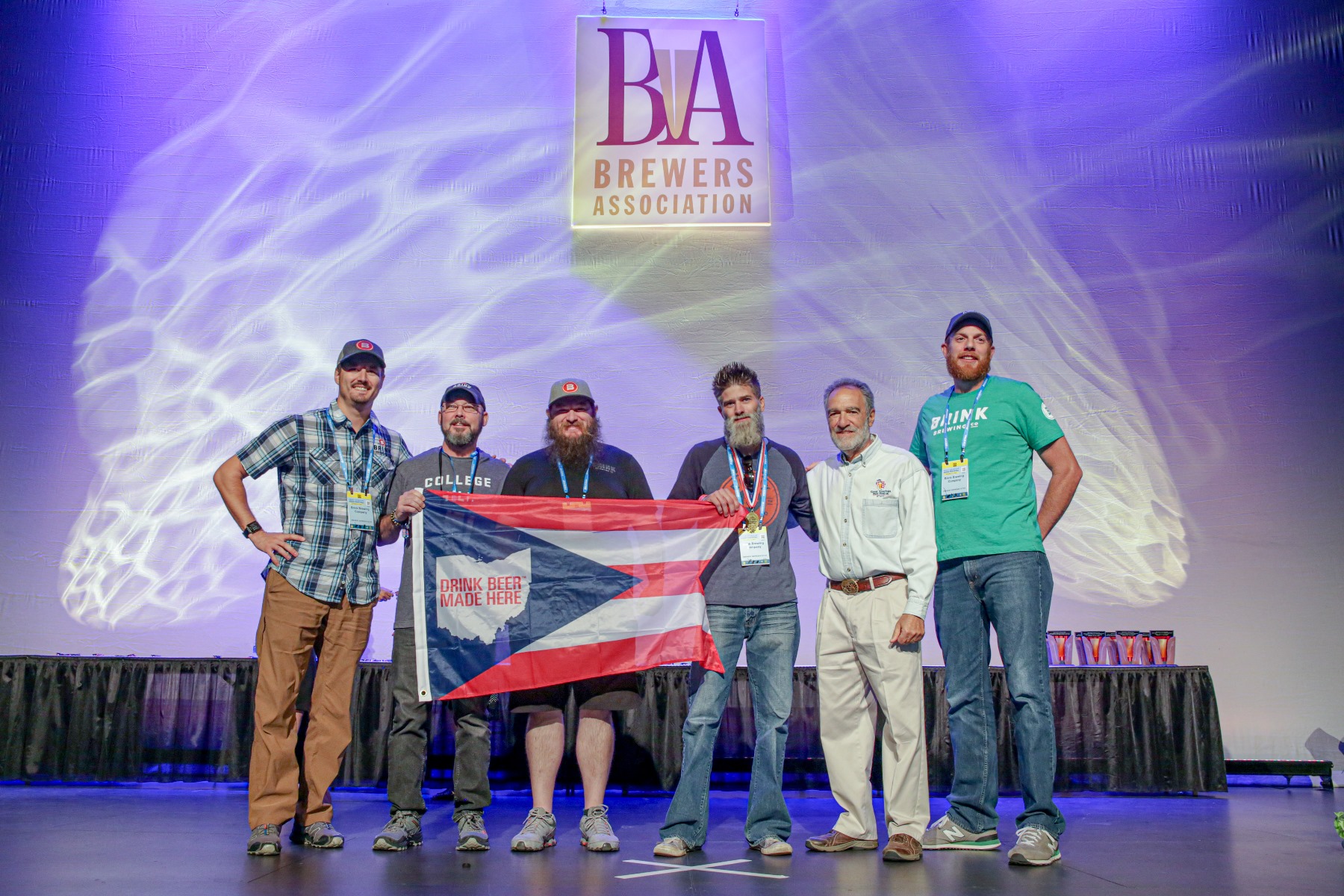 Brink is the first brewery to win back-to-back Very Small Brewery of the Year awards since the honor was created in 2013. The achievement is even more remarkable considering this is Montgomery's first gig as a professional brewer. His medal-winning beers both evolved from homebrew recipes.
"Our first year at GABF, the only reason we had anyone trying our beers was because the booth next to us had a huge line," jokes Montgomery. "They'd pop over for something to sip on while they waited. Now we've started to win and get a few accolades, and people are excited to try our stuff."
English mild isn't typically a buzz-worthy category, but one sip of Hold the Reins and you'll understand what this style can be in the right hands. It's complex but drinkable and oh so smooth, and owes much of its character to a deceptively elaborate malt bill.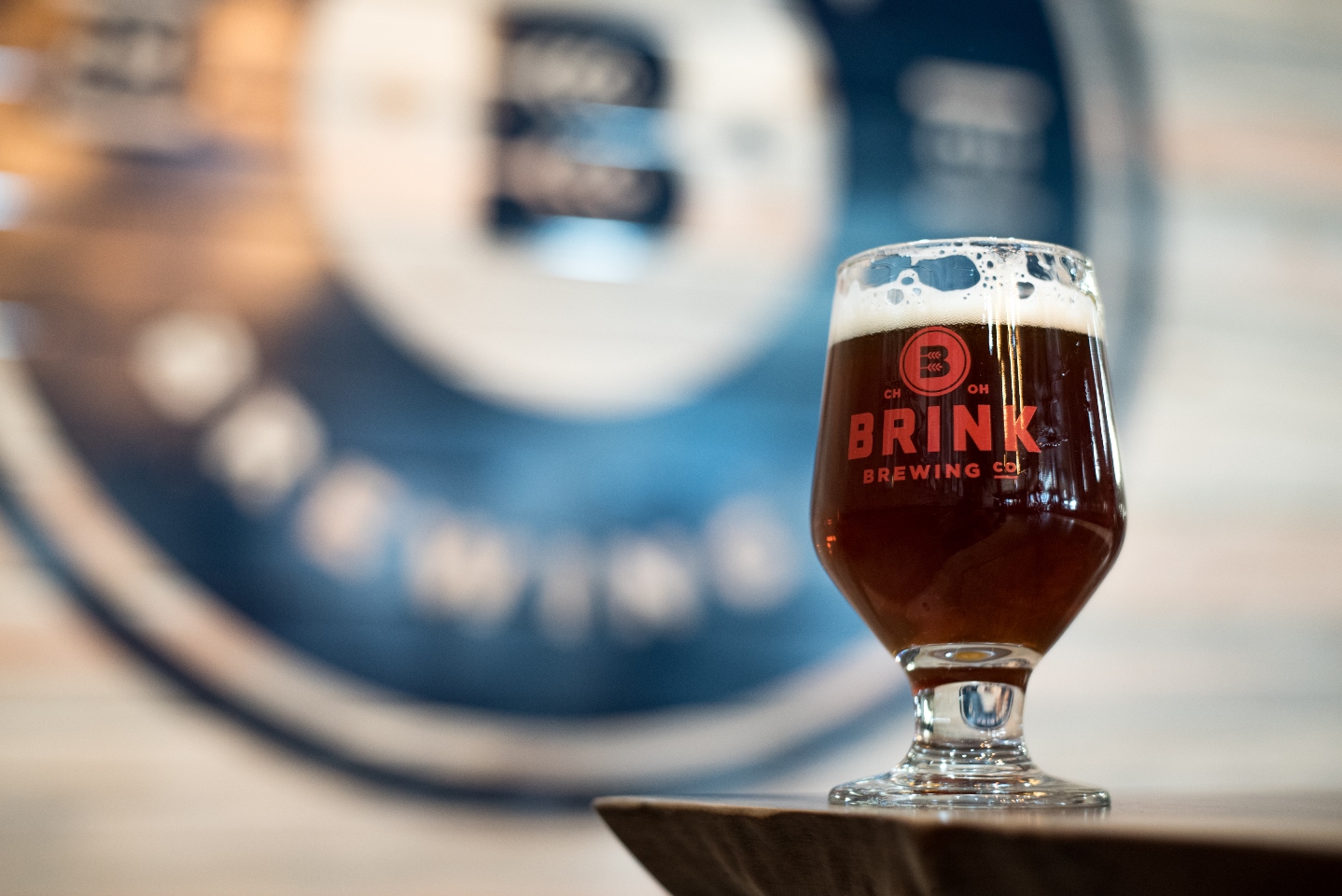 "The main thing we do is use a lot of different brands and varieties of pale chocolate and chocolate malts," explains Montgomery of the beer he refers to as the "house beer" from his homebrewing days. "It gives it better texture and richer flavor. Milds are simple beers, but we use a lot of ingredients that are basically the same but aren't to get some subtle complexity."
Hold the Reins won gold in 2017, silver in 2018, and gold again in 2019.
Moozie milk stout has won back-to-back gold medals in 2018 and 2019, and similarly emerged from Montgomery's homebrewing days, though he never meant it to be a beer he'd brew himself.
"I originally made that for a friend of mine who was a homebrewer," he says. "A friend asked me to write him a sweet stout recipe. He ended up winning a medal at the Ohio State Fair, so I stole the recipe back."
The beer gets its name from Montgomery's sister, Molly, who is nicknamed Moozie.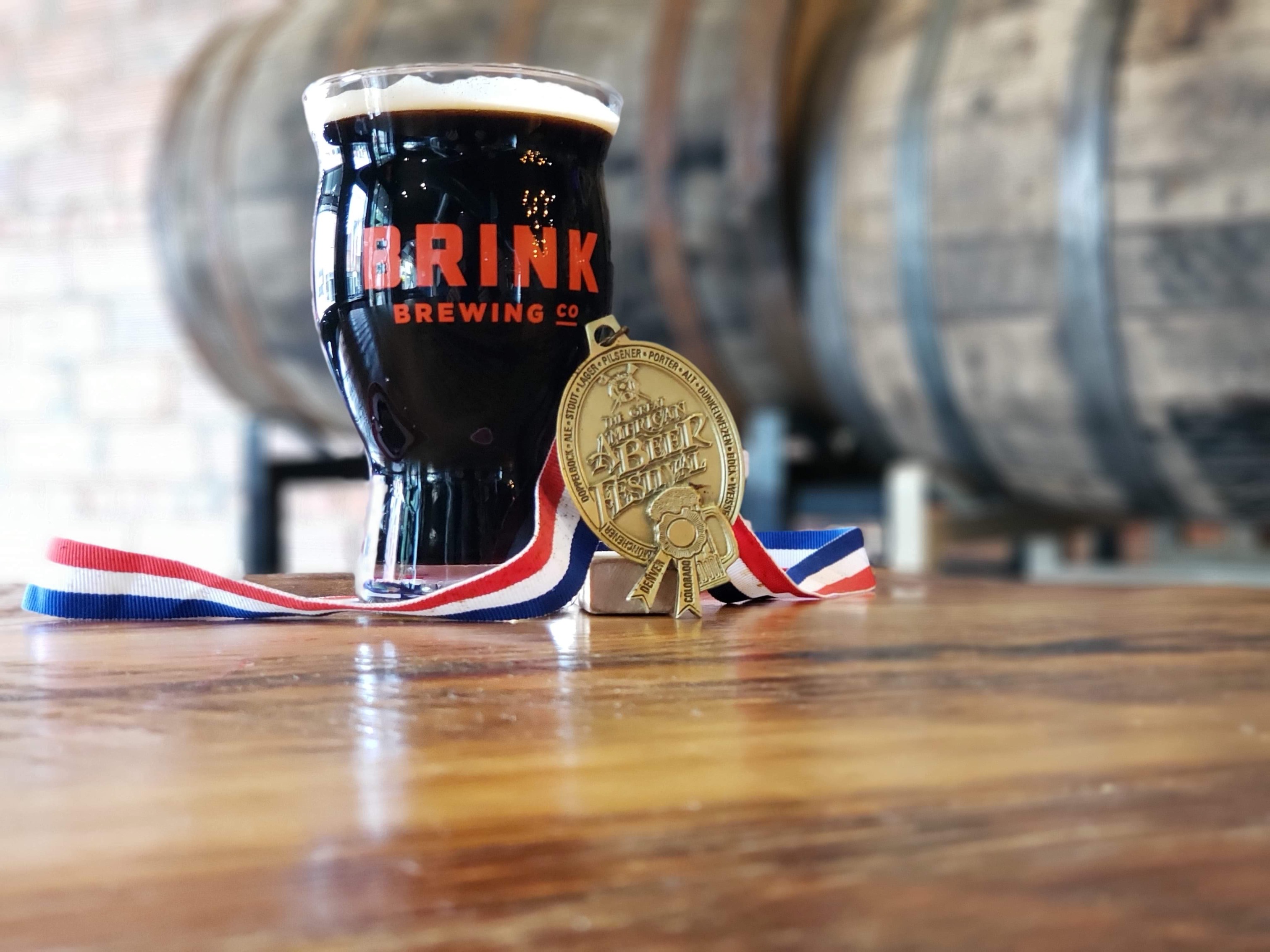 While medals bring personal satisfaction to the brewers who win them, they also go a long way toward making a small brewery more visible.
"We're such a small brewery that we have no marketing sales budget other than social media," explains Montgomery on the impact of winning GABF awards. "I think one thing it does is gives us free publicity. We've been on the news and done some interviews, so it's been a lot of free marketing, which has been big. We noticed last year that when people came into town they'd come and check us out."
Brink produced about 650 barrels of beer in 2018, and are on pace to pump out around 850 barrels in 2019. While the medals help bring people through the doors, Montgomery and his team have no interest in growing much bigger.
"For me, I like the level we're at," he says. "I can brew whatever the heck I want to brew. If we get any bigger, we'll start having to brew whatever's selling well. Right now, we have 20 different beers on tap that are always rotating. It's something that makes us special."
"We just want to brew enough to serve the neighborhood," he reflects.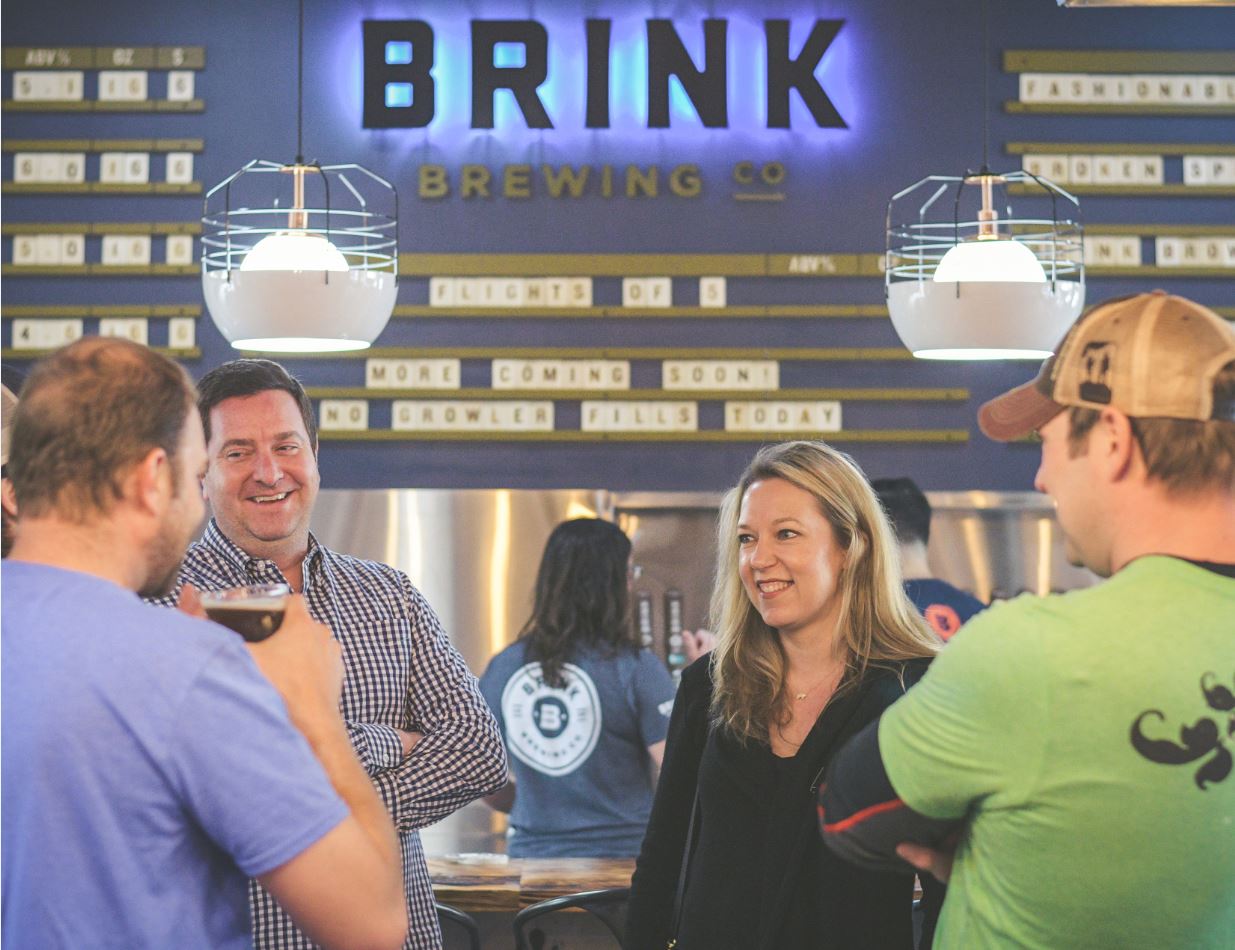 After winning their medals last Saturday, the Brink team headed to Elway's for a steak dinner to celebrate. The next morning at the airport, they still hadn't taken the hardware from around their necks.
"It's amazing thinking back; I don't think my brother and I would ever get to the point where we'd be fistbumping Charlie," says Montgomery, who has fistbumped GABF's legendary founder Charlie Papazian half a dozen times now in just three years.
"We were always the fans. We'd go to GABF just as fans and try to pick what we'd thought would win," he recalls. "Now we're the ones winning."
---