No Comments
Falls City Brewing Co. | English-Style Pale Ale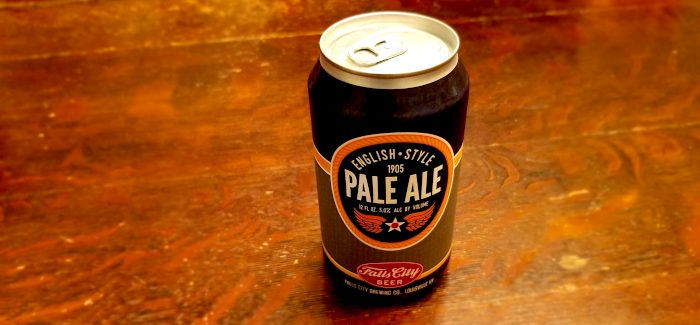 With all the delicious clutter out there in the beer world, sometimes you just want a good, solid example of a classic style. For all of the Sours, Pastry Stouts, Hazies and Seltzers, there are still plenty of classics available. Falls City Brewing Co. brews a prime example of a classic Pale Ale with their English-Style Pale Ale.
With a no-frills name and a label design that lets you know just what you'll be getting into, the beer itself stands out as an excellent example of the style. The brewery–and this beer in particular–both have a long history. The English-Style Pale Ale was first brewed back in the early 1900s, when Falls City Beer was born. Well before the modern craft beer's birth as a counterpoint to macro beer, Falls City was giving the finger to big beer monopolies. The brewery was founded in 1905 in Louisville, KY by (as noted on their website) "a group of ragtag local tavern owners and grocers, who banded together to fight a big beer monopoly."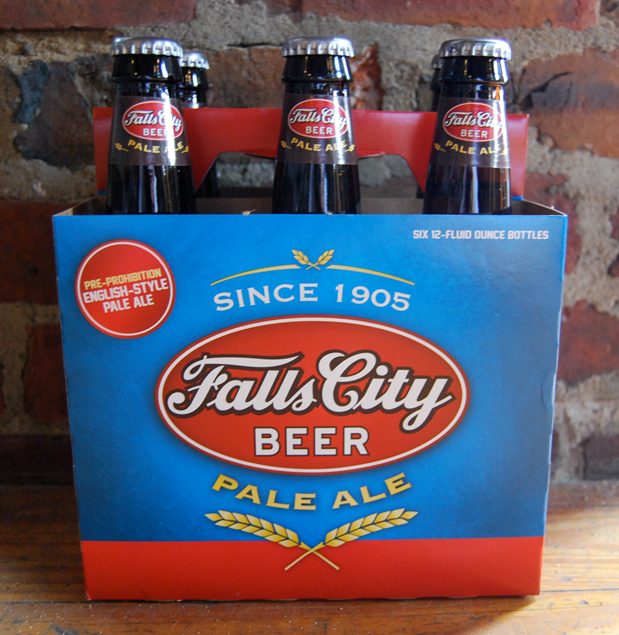 Amazingly, the brewery remained open through 1978, surviving prohibition by selling "near" beer, soft drinks and ice. Despite a resurgence in popularity in the 40s and 50s, the 60s and 70s weren't kind to them. After some failed marketing gimmicks (Billy Beer, anyone?), cutting costs and quality by trying to keep up with Big Beer and generally just trying to survive, they closed their doors in 1978. In 2010, the brand was brought back to life and reimagined as an independent craft brewery in homage to the spirit of the Falls City of the early 1900s.
Director of Operations Drew Johnson noted, "the brewery had a reputation for making 'shitty' beer back in the 1950s, 60s and 70s. So, we wanted to make a beer similar to the beers brewed when the company first formed."
And thus, their flagship beer was born. The English-Style Pale Ale is the first beer they brewed on their reopening.
"When people hear 'Pale Ale,'" Johnson said, "they automatically think of Sierra Nevada. But, unlike Sierra Nevada, our Pale Ale is more malt driven rather than having the piney, citrusy hop character."
Falls City's Pale Ale is brewed with Pale and Vienna malt, with a touch of Caramel malt to give it a rich caramel and toffee character. The beer is hopped primarily with Northern Brewer and East Kent Goldings. EKG hops are a traditional English variety with floral and spicy notes rounded by a subtle citrus character.
This is a beer for English Pale Ale lovers. Malty and biscuity, with a bit of a fruity profile from the yeast, and just a hint of soft, rounded bittering from the hops… think of savoring this beer slowly at a pub counter, even if you can't make it to one. American Pale Ale lovers should appreciate this one too–provided they adjust their expectations.
The English-Style Pale Ale is Falls City Brewing Company's best-selling draft beer in the Louisville market; you'll see it on tap at numerous bars and restaurants across Kentucky, Indiana and Tennessee. It is also available in 6-pack cans at many grocers and bottle shops.
---